This Sunday at the UU Forum
 

 
January 6th, 2019  •  10:00 AM
All Souls Unitarian Universalist Church
4501 Walnut, KCMO, 64111
uuforum@allsoulskc.org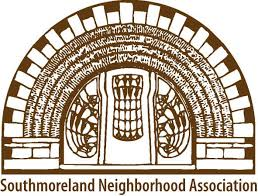 The Neighborhood Around All Souls
Laura Burkhalter et al.
Laura Burkhalter, President of the Southmoreland Neighborhood Association, will ~ with others ~ bring an update of what is happening in the All Souls area. Among the projects are current and planned construction at K.C. Art Institute, closing and major renovations at Holiday Inn, and changes at the Westport High School building.
​*The UU Forum at All Souls is always free and open to the general public.*
---
---
January 13th

: Healthy People in a Healthy Community

January

20th:

The Forum's State of the City Address

January

27th: Introduction to Drawdown
---
---
Did you miss one of the forums or want to listen to one again?
Tune in to KKFI 90.1 FM on Wednesdays at 6 pm
to listen to the UU Forum rebroadcast.
This week:
"
Keeping EPA Going Amidst Political Turmoil
"
with Kerry Herndon
You can access previous Forum presentations ​​at this link: