This Sunday at the UU Forum
 

 
October 15th, 2017  •  10:00 AM
All Souls Unitarian Universalist Church
4501 Walnut, KCMO, 64111
uuforum@allsoulskc.org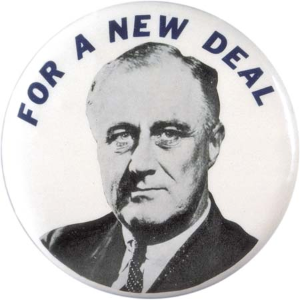 The New Deal:
Building FDR Through Carter
​Struggling Since Reagan
Max Skidmore
With varying enthusiasm, every president from FDR through Carter supported ~ and expanded ~  New Deal programs. Reagan began attacks by Republican presidents, while Clinton and Obama attempted to rekindle its flame. Max Skidmore, a distinguished scholar of U.S. political thought, ideologies, and government, will present a historic overview.
​*The UU Forum at All Souls is always free and open to the general public.*
---
Did you miss one of the forums or want to listen to one again?
Tune in to KKFI 90.1 FM on Wednesdays at 6 pm to listen
to the UU Forum rebroadcast.

This week:
"Bannister Federal Complex: Non-Nuclear...Really?"
with Maurice Copeland
You can also access previous Forum presentations ​
​at this link: