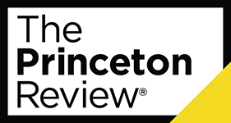 Hello,
The Princeton Review Atlanta would like to invite you to set up a table at this year's College Expert Advice event "Finding Your Best Fit College" with Rob Franek.
 
Date: March 17th, 2016
Time: 7:00PM
Location: Northview High School | 10625 Parsons Rd, Johns Creek, GA 30097 | Gymnasium
Event price: FREE
Parking: FREE
Table will be available for college/university display
Set up will begin at 5:30PM. Tabling will run from 6:00PM – 9:00PM with the presentation starting at 7:00PM.
 
If you are interested in sharin your school with the students and community of Fulton County School please RSVP by March 11th to Stephanie McKenzie at Stephanie.mckenzie@review.com
 
Thank you and we hope to see you there!