September 2017 NEWS and EVENTS
KAB Hurricane Restoration and Resiliency Fund
UPCOMING EVENTS
Barrington Park Cleanup Oct. 14
"Green Holidays" Recycled Art Challenge
Community Recycling Day Nov. 18
Litter Law Enforcement Workshop Oct. 4
​KMB Partner Events
NEWS AND UPDATES
Results of Annual Litter Index Survey
Library Summer Reading Program "The 3 R's"
SUPPORT KMB
Vehicle Donation Program
Membership, Amazon Smile, Donate to Abandoned Buildings Program


Recovering from Tropical Storm Irma
​
We hope all of you came through Hurricane/Tropical Storm Irma safe and sound and suffered minimal damage to your homes and property.  But for the second year in a row McIntosh County is facing cleanup and repair challenges throughout the county, created by wind, rain and tidal surge.
 
Keep America Beautiful, Keep McIntosh Beautiful's parent organization, has launched the
Community Restoration and Resiliency Fund
to benefit Keep America Beautiful Affiliates and other partner organizations which serve communities directly affected by Hurricanes Harvey and Irm

a.
 Lowe's is a founding member of the fund with a donation of more than $125,000 (give them a big thanks next time you shop there.)  
KMB will apply for any funds for which we are eligible to help with restoration needs in our community.  Please click the link to learn more or to make a donation: http://act.kab.org/KABfund.
Let us know your neighborhood cleanup/recovery plans that need volunteers, share them on our Facebook page, and please suggest needed cleanups for worst affected roadsides and other public areas, including schools or parks. 


​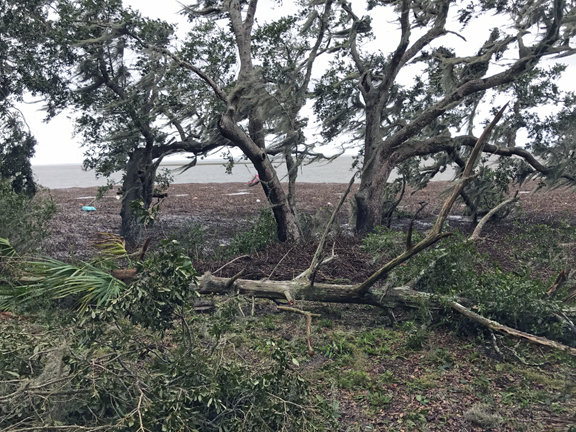 ---
Annual RIVERS ALIVE! Cleanup at Barrington Park Saturday, October 14 8:30 am - Noon
Volunteer are needed!  

Starting at Barrington Park in western McIntosh County and going out into the Altamaha River, this combined land and shoreline cleanup is a great way to spend a morning on the water while helping make our waterways cleaner.  ​

RIVERS ALIVE! is the annual Ga. Environmental Protection Division's outreach program, to clean and preserve over 70,000 miles of our state's rivers and streams each fall. T-shirts, snacks and all supplies will be provided, along with canoes and kayaks -
or bring your own. For ages 16 and older. Partnering with us are Ga. DNR/Fort King George Historic Site, Altahama Riverkeeper and South Coast Georgia Builders.   To Sign Up email: keepmcintoshbeautiful@gmail.com 
or call 912-289-1083
---
Recycled Art Challenge 2017 Make it a..... 


GREEN HOLIDAY!




Sponsored by Keep McIntosh Beautiful & McIntosh Art Association
​

Nov. 6, 2017 - Jan. 8, 2018

Opening Reception Nov. 10, 5 - 7 pm

Deck the Halls, Make the Outdoors Merry and Bright, or create a truly special gift. 



TAKE THE CHALLENGE!  Repurpose, revive, reinvent and rethink, to create beautiful, useful, unique, fabulous and thought-provoking indoor and outdoor holiday decor, gifts and packaging for exhibit and for sale. For more info and exhibit guidelines,
CLICK HERE
---
Coming up!  Put it on your calendar and start cleaning out your garage!

 

Community Drop-Off Recycling Day

   
​Saturday, Nov. 18  
9 am - 1 pm  Bluestein Shopping Complex
1225 North Way/ Hwy 17 in Darien  Collecting Electronics, Household Goods, Scrap Metal, Appliances, batteries and cfl light bulbs; On-Site Paper Shredding (10 box max per vehicle)




Partnering with us:  Goodwill of the Coastal Empire, Waste Management,
Glynn Iron and Metal and Record Services ​
---
KMB Hosting Litter Law Enforcement Workshop
October 4 in Darien
Keep McIntosh Beautiful is hosting a Litter Law Enforcement Workshop October 4 in Darien, thanks to a grant from the Keep Georgia Beautiful Foundation. Open to police officers, sheriff's departments, code enforcement officials, prosecutors, judges and others charged with enforcing the law, along with community leaders, the workshop will connect them with resources and information to support them in reducing litter.
 
Keep McIntosh Beautiful was one of four Keep Georgia Beautiful affiliates to receive the $1,500 grants.  Communities were selected based on the strength of their proposal and their geographical disbursement throughout the state.

​The workshop, scheduled from 8:30 - Noon in the Darien City Hall Meeting Room, is free of charge to all participants. The presenter is Cpl Scott Carroll of the Georgia DNR Law Enforcement Division.  For more information,  visit www.keepmcintoshbeautiful.com or contact Julie Sowell, KMB executive director at 912-289-1083.  Registration is online at eventbrite.com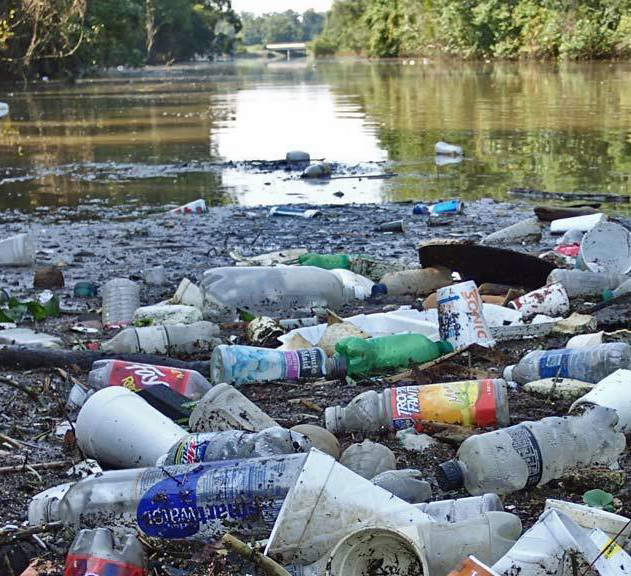 ---
Fort King George Volunteer Day
SATURDAY, Sept. 30
Volunteers are needed for Fort King George's annual day for doing needed maintenance and improvement projects at the historic site.  According to site manager Valarie Ikhwan, "There is an abundance of work", especially following Hurricane Irma.  Call the park at 912- 437 4770 for further details.

Later this fall, KMB will be asking for volunteers to help replant the Fort's front entrance planter, replacing what's there with pollinator-attracting native plants.  
Coastal Wildscapes
Fall Native Plant Sale
DATE CHANGE!  SATURDAY, Oct. 21
(postponed from Sept. 23 due to Irma)
9 am – 1 pm, Ashantilly Center
Choose from the best local selection of native plants from several vendors, to replace any plants damaged by Irma or just to add more natives to your landscape for habitat and pollinator happiness.  Includes free educational programs and delicious food and drinks. KMB will be there, too! More info at: www.coastalwildscapes.org 
​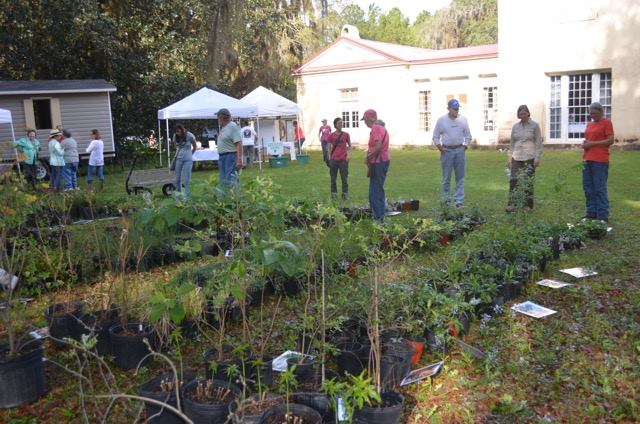 ​SAVE THE DATE!
8th Annual KMB Oyster Roast & BBQ Fundraiser
Saturday, FEBRUARY 17
​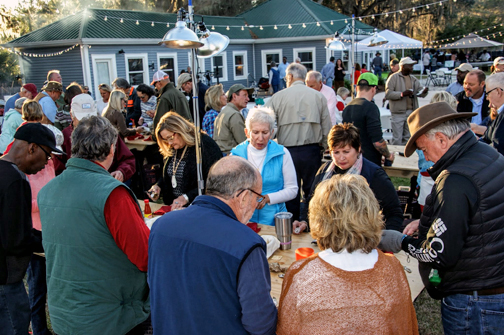 ---
2017 LITTER INDEX SURVEY
​

Conducted in July by KMB volunteers, the survey samples the same roads and parts of roads in Darien and McIntosh County each year, assigning a score for the amount of litter on the roadsides. This year's results continue the trend toward cleaner roads since beginning the survey in 2008.  On a scale of 1 to 4, with 1 being the best and 4 being the worst, this year's score was 1.44, compare to 1.49 last year and 1.84 the first year the survey was done. 
---
​​​
KMB presented its second program July 19 as part of the Ida Hilton Public Library's Kids Summer Reading Program, this time on "The 3 R's – Reduce, Reuse and Recycle," using music, stories and interactive activities.  Children and their parents also made refrigerator magnets from recycled materials.​
---
ADOPT-A-HWY and QUARTERLY PICK-UP DATES
THANK YOU!  to our Adopt-A-Highway volunteers!
More AAH volunteers are needed to keep our roadsides looking clean, green and beautiful!

Volunteers can now adopt parks and other recreational and beauty spots in Darien and McIntosh County in addition to sections of roads. Adopt as a family, a neighborhood, organization, church, business, or in honor of someone special.  KMB can suggest a mile or location that needs "adopting" or choose your own. We put up a custom sign at your location at no cost to you.   



A green, clean McIntosh County begins with YOU and this is a great way to have an impact.
 Learn more about adopting McIntosh and other ways to volunteer, by contacting Julie at 

director@keepmcintoshbeautiful.com

,


 912-289-1083, or visit our website at www.keepmcintoshbeautiful.com
The Winter suggested quarterly pick-up date is DECEMBER 2, but volunteers can schedule their pick up at a time most convenient for them. 
Please send in your fall pick-up reports if you haven't already.
DONATE YOUR USED VEHICLE to help KMB and yourself!  

The Keep America Beautiful
Vehicle Donation Program through Insurance Auto Auctions' Donation Division, provides an opportunity for individuals to get rid of unwanted vehicles and donate to Keep McIntosh Beautiful at the same time.

The new program is a tax-deductible way to dispose of vehicles in almost any condition, working or not, including cars, trucks, boats, tractors, motorcycles, ATVs, snowmobiles, jet skis, RVs as well as construction, farm and other heavy equipment. KMB receives a share of the sales proceeds from cars donated from McIntosh County.

Contact KMB if you have any kind of vehicle you no longer need or just want to get rid of from your property at keepmcintoshbeautiful@gmail.com or call 912-289-1028.
 
Learn more at https://1car1difference.com/donate/#/vtype//charity/00259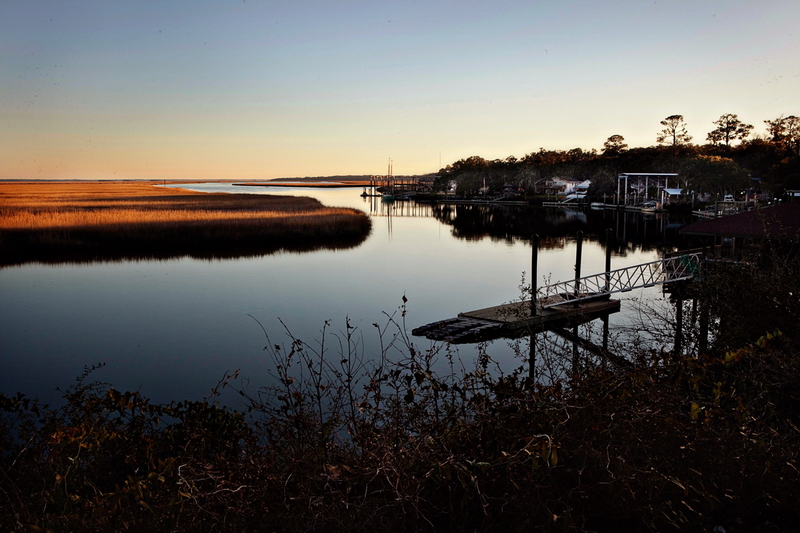 There are other great ways, too, you can SUPPORT Keep McIntosh Beautiful and a clean, green, beautiful community.  
Together, we are making a difference!
---