Le Race





24th March 2018




Christchurch > Akaroa 100km





NEW ZEALAND'S PREMIER




HILL CYCLING EVENT



Hi everyone,

It's just over 5 months until Le Race 2018 and the countdown has begun so dust off those bikes and get training!

Entries for Le Race 2018 are open so
CLICK HERE
to enter now and don't forget to mark it on your calendar - we look forward to seeing you on the start line!
---
 Le Stationary Ride
​Presented by Les Mills!

Join us in Le Stationary Ride workout where you discover your athlete within. Take on the Le Race course with an experienced Les Mills coach who will lead you through the course.

Les Mills RPM bikes will be set up in the event finishing green in Akaroa Domain – this is your chance to be part of Le Race! Perfect for those not keen to take on the full 100km grueling race but still keen to be involved – Le Stationary Ride is for you!​ Click here

for more info
---
ŠKODA is Back for 2018

ŠKODA, is once again proud to be the official vehicle partner of Le Race, with the support of Miles Continental. 

If you're not already a member, we welcome you to join Team ŠKODA – it's completely free and you can experience some of New Zealand's biggest races, including Le Race with us.
 
Click here

for more info
---
Restore is delighted to be working with Le Race for 2018 and beyond!



At Restore, focus is on you as an individual and wants you to be shipshape to tackle life, not just Le Race. Just like you service your bike or car to ensure it is mechanically sound, reliable and running at top performance, think of us as your body's mechanic!

We will be providing more info on the importance of body maintenance and functional movement in relation to cycling in later publications, in the mean time click here

to find out more about us and give us a call (022 303 6220) to discuss how you can improve your performance.
---
Chain Reaction News



Paul Odlin has been on the new 2018 Specialized S-Works Tarmac Di2 for a week now. Watch the video of his first impressions

here 

BUY ONE GET ONE FREE on S-Works Turbo 700x24 tyres! Chain Reaction still has good stock of these.

Pure's new Fluid Gels all in stock.
---
---
Get Ready for Le Race with Team CP!

If this is your first time preparing for Le Race or you are a seasoned rider wanting to improve your time join our team to help you achieve your goal.
We will ensure that you are riding well with good technique and make sure that you are fully prepared when you stand on the start line to have an awesome day.

Programme Start – 15th January 2018
---
Why Not Make a Weekend of it?
​

Thinking of just turning around and heading straight back over the hill after your amazing effort? 




Why not stick around and enjoy what Akaroa has to offer for the weekend. 




Akaroa.com

 web site

 HERE. 


Akaroa Facebook page

 HERE.


Great Holiday Houses can be found at

 Bachcare.
---
Welcome Back HireKING!





HireKING are proud to be supporting Le Race for the third year running with their own team competing. Train hard, keep safe and see you all soon.
---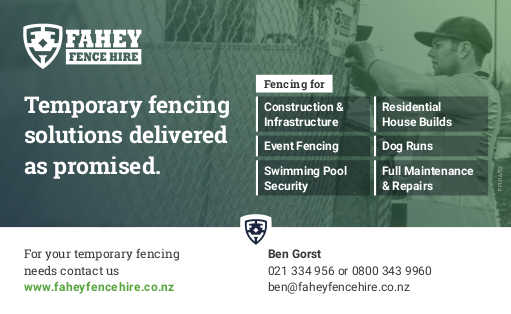 ---
Race for Rescue
​
 

Thanks to Le Race for making us their official Charity of Choice for 2018!  Air Rescue relies on our community to keep our life-saving service going. Our Canterbury based Westpac Rescue Helicopter and West Coast based NZCC Rescue Helicopter are ready to respond 24/7, 356 days a year. We cover the largest, single geographical area in New Zealand; watching over the lives of more than 600,000 people. If you want to make a life-saving difference in your community, help fundraise whilst competing in Le Race!  For more information on fundraising ideas phone Barbara 358 8244 or email:

 barbara@airrescue.co.nz
---
NZ Bike Expo

​Come to the first

NZ Bike Expo

 on 28-29 October, Air Force Museum, Wigram, Christchurch. Hundreds of brands will be for sale, and new season bikes will be available for testing on our 1km sealed demo track.

Event organisers (Events QT, IronMaori, Highland Events…) and adventure tour companies from around the country will be in the mix, so if you're thinking about your next challenge after Le Race, or want to plan a summer taster before it – this is a must see event!