We're celebrating the end of a great year, and the beginning of a BIG year for BORP!
Letter from the Executive Director

Introducing the new BORP Youth Outreach & Support Specialist

SportsFest report

News from the BORP Fitness Studio

2015 cycling season wrap-up

Adventures & Outings schedule update

New volunteer orientation

DisabilityFeast, a new healthy eating and cooking resource from the World Institute on Disability (WID)

NEW: Access Northern California Feature 

New BORP bus now in service
Letter from the Executive Director


BORP has been operating at a frenzied pace during the last few months of 2015 with Opening Day, the 14th annual REV, the Gateway to Gold event with the U.S. Olympic Committee, and our 2nd annual SportsFest – all in addition to BORP's regular programming:  adult and youth sports, outdoor adventures, adaptive cycling and the Fitness Center. 
Just a quick word about the REV – we knocked it out of the park – not only did we surpass our stretch goal of raising $200,000, the feedback on the day was universally positive.  The REV is truly a community effort with staff, Board and over 120 volunteers working together to make an unforgettable day, and one that support's BORP's programs throughout the year. Thanks to everyone involved for making this possible.  ​

As the calendar year winds down, we are very excited about the New Year as BORP turns 40 in 2016! Hard to believe – 40 years of adaptive sports and recreation programming for Bay Area individuals with physical disabilities and vision impairments.  To commemorate the milestone we will be producing and offering a 2016 BORP Calendar featuring Scot Goodman's incredible photographs.  In addition, we are planning a Spring birthday party for BORP with the exact date to be announced in the next couple of weeks.  It's a remarkable achievement –four decades of changing lives through one of the richest adaptive sports and recreation programs in the country. Most importantly, it's been  40 years of empowering people to play, to compete, to exercise, to move, and to enjoy the outdoors when traditional providers  could not, or would not, accommodate people with disabilities.  It's worth celebrating and we're looking forward to a year-long celebration!

Of course the journey continues, and as we prepare to launch into our 5th decade, we are preparing to build on the incredible foundation of the first 40 years.  Our goal is nothing short of being able to touch the lives of every Bay Area person with a physical disability and/or vision impairment.  As I write this newsletter entry, we are planning new programming that will include more archery and kayaking, new fitness classes, a track & field program, an expanded youth outings program, and a new rowing program.  
​
Thank you all for your continual encouragement of our efforts. BORP is lucky to have your support and engagement. On behalf of BORP's board and staff, I wish you a peaceful and joyful holiday season.

Rick Smith
Executive Director
BORP welcomes Steven Toyoji, our new Youth Outreach & Support Specialist! 

Steven has been competing in adaptive sports for over 10 years and attended the University of Arizona where he was a member of the wheelchair basketball and wheelchair track teams. He competed at the 2008 Beijing Paralympics and is currently a member of the U.S. Paralympic Track and Field team. This past May, he completed his graduate program in Child and Adolescent Development at San Jose State University. Steven is very excited to become part of the BORP team and continue to build their network throughout the Bay Area.




SportsFest Report



Over 75 people with disabilities kayaked, rock climbed, and cycled at the 2nd Bay Area Adaptive Sports at BORP. This year, we had 2 days of activities with Bay Bridge Ride and Cycling Clinic 

on Saturday

; and kayaking, climbing, and more cycling 

on Sunday

.  BORP's custom adaptive dock and new "Sure Hands" lift system made it possible for everyone to transfer to kayaks and a wide range of adaptive boats and paddles had almost everyone independently paddling in singles. BORP athletes with complete blindness also paddled solo with guides giving instruction from other kayaks. The climbing wall was provided and run by Mark Wellman. Adaptive grips, seats, and pulley systems made it possible for everyone to summit the wall with their own power, either by climbing the holds or hauling themselves up the rope system. The best sound of the day was the the constant ringing of the bell as athletes made it to the top. This event was also made possible by support from the Dralla Foundation.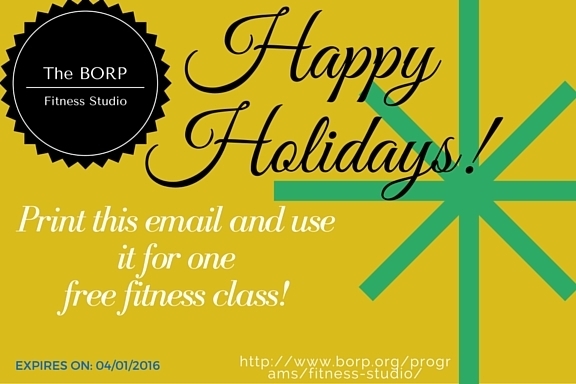 New classes now available at the fitness center:
​
World Dance
Bollywood Dance
Alignment Yoga​
Yoga-Quigong-Dance Fusion

And many more!

Look for information on the BORP website about new opportunities for adaptive rowing classes at the fitness center (coming soon!)
​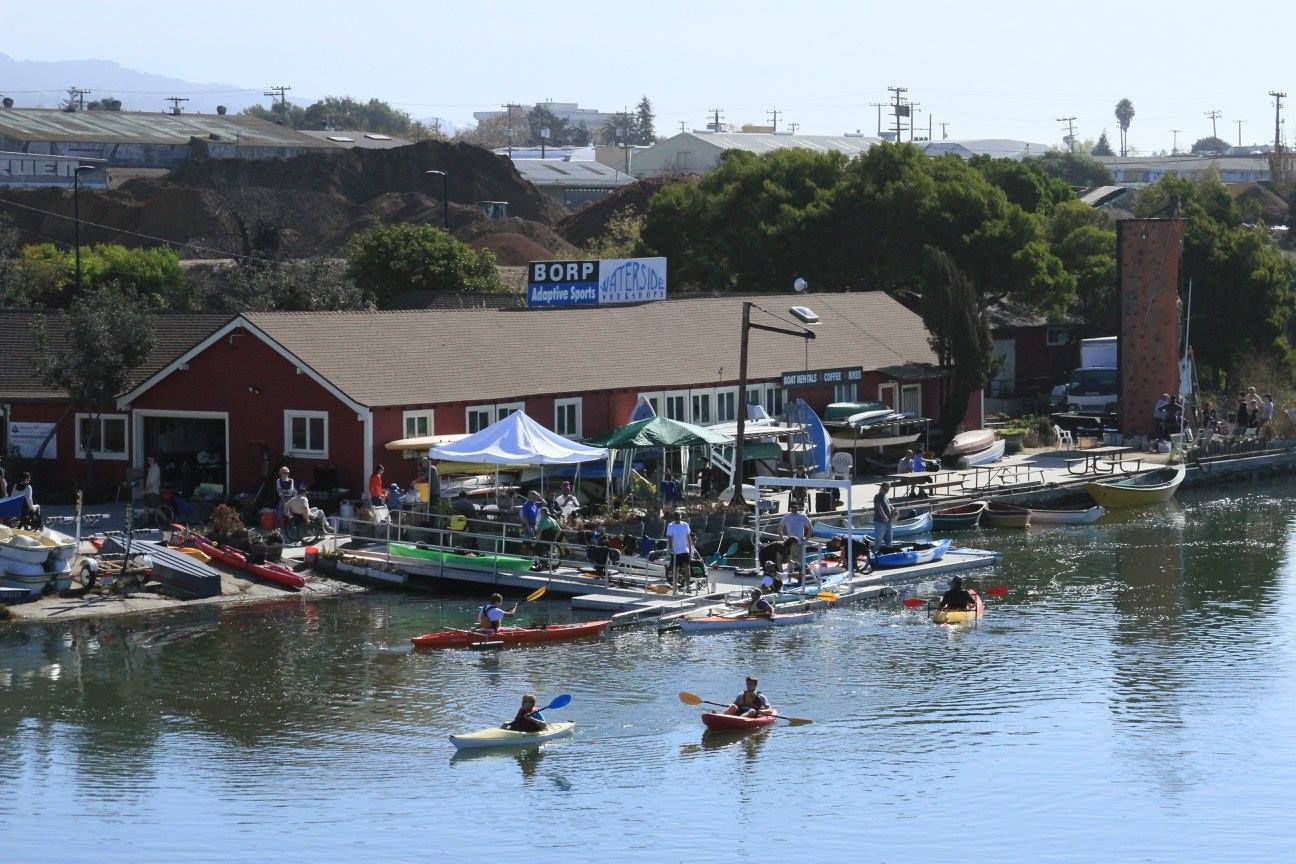 2015 Cycling Season Wraps Up:
The 2015 Cycling Season wraps up on Saturday, December 5th. We'll have a last day of riding from 9am-3pm; and then a holiday bbq and party at the Cycling Center from 3pm-6 pm. It's always more about the people at BORP than the numbers - but the numbers tell a pretty good story about how powerfully our Cycling PRogram is impacting lives. Over 450 individuals participated in BORP's Cycling Program in 2015, and over 250 of them we're new to BORP. The vast majority of those 250 we're experiencing Adaptive Cycling for the first time. We provided 101 Open Hour Sessions, Youth Rides, Veterans Clinics, and special events throughout the year with some of our favorite highlights being the Veterans' Valor Games Competition, Group Rides for the Center for Neuro Skills, the Center for Independent Living, and the Palo Alto Va, and multiple big group rides on the brand new Bay Bridge Trail. None of it could happen without the dedication of the many volunteers and interns who give countless hours of their time at the Cycling Center. The 2016 Cycling Season opens on March 1, 2016.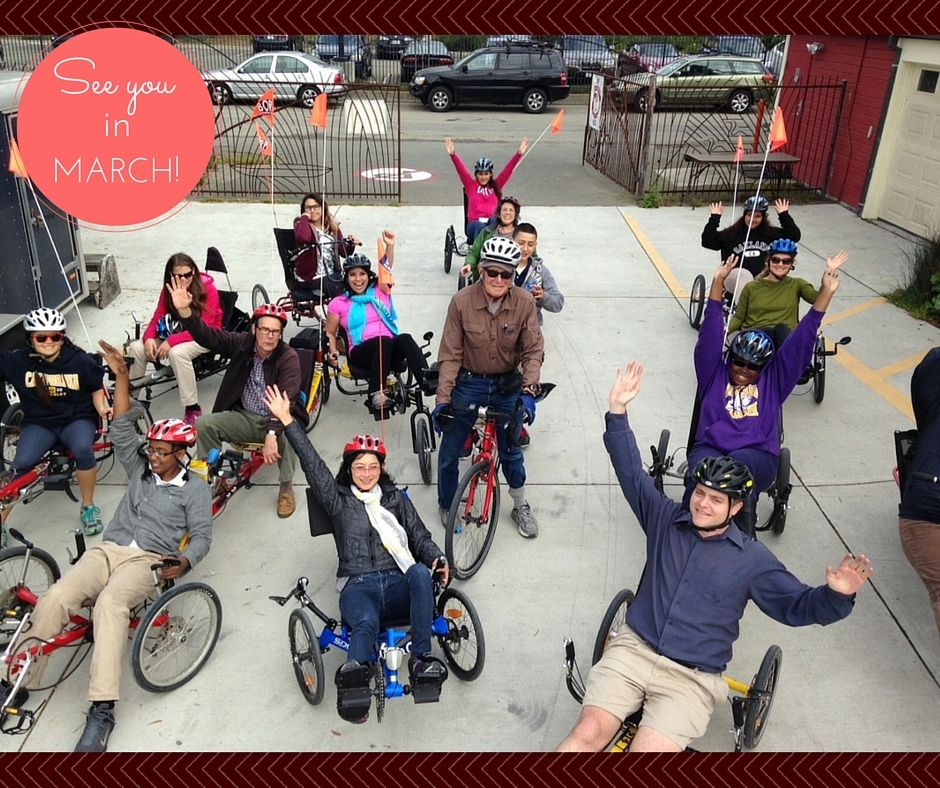 The A & O Program is excited to announce Tuesday afternoon outings from December-February. This is made possible by the availability of our new BORP bus. These outings will include museums, hikes, conservatories, etc!

Our first outing will take place on Tues. Dec 15th at the Contemporary Jewish Museum. For more information, call program coordinator Lori Gray at 510-843-4398.

Be on the look out for the upcoming outing schedule on www.borp.org!



A Message to Potential New Volunteers:

We are conducting a volunteer orientation and disability awareness training for new volunteers on December 6, 2015 from 12pm-2:30pm. The program will be held at the Ed Roberts Campus in Berkeley (above the Ashby BART Station). The address is:

The Ed Roberts Campus 
We will meet on the first floor, in the BORP Fitness Studio. We highly encourage interested volunteers to attend, as those who have attended a training are the first people we reach out to for our program needs. Please email carrie@borp.org to RSVP. 
Friend and neighbor of BORP, the World Institute on Disability (WID) has exciting news...





"WID has recently created an online "cookbook plus" for people with disabilities in order to encourage the disability community/population to cook at home. 




Our website, Disability FEAST, offers home-cooked recipes that are healthy, affordable, easy to make, and delicious! It also offers dozens of tip sheets and links to external resources for grocery shopping, food preparation, and cooking as a person with a disability.




There are at least 

92,570 people with disabilities

 in the San Francisco Bay Area. Many of them are living off fast food and pre-packaged meals because they believe this is the best they can do. We'd like to get the word out to them about Disability FEAST because we believe everyone deserves access to nutritious and delicious food. "
---
The BORP Newsletter is also excited to welcome 

Access Northern California as a new contributor to our quarterly newsletter. Look forward to stories and articles about outdoor recreation opportunities here in Northern California!
Winter Wildlife Viewing




By Bonnie Lewkowicz





When the weather changes both humans and wildlife head south for warmer parts. Now is the perfect time to plan an outing to see and hear migrating wildlife at several great wheelchair accessible parks.  At

Año Nuevo

in Pescadero, you can travel on an accessible boardwalk to get close-up views of mammoth sized elephant seals. You can hike the one-mile, Lost Slough Trail at

Consumnes River Nature Preserve

in Galt, to observe the magnificent Sand Hill Cranes.
For something truly spectacular visit 
Natural Bridges State Park
 in Santa Cruz where thousands of monarch butterflies travel from the northern states and southern Canada, to roost and mate. During the winter months, if you visit on a sunny day you can see hundreds of butterflies fluttering through the park's eucalyptus groves or hanging from the trees in clusters; a ramped boardwalk provides access to the grove.
​
For more information about these wildlife opportunities and much more visit the Access Northern California website, www.accessnca.org.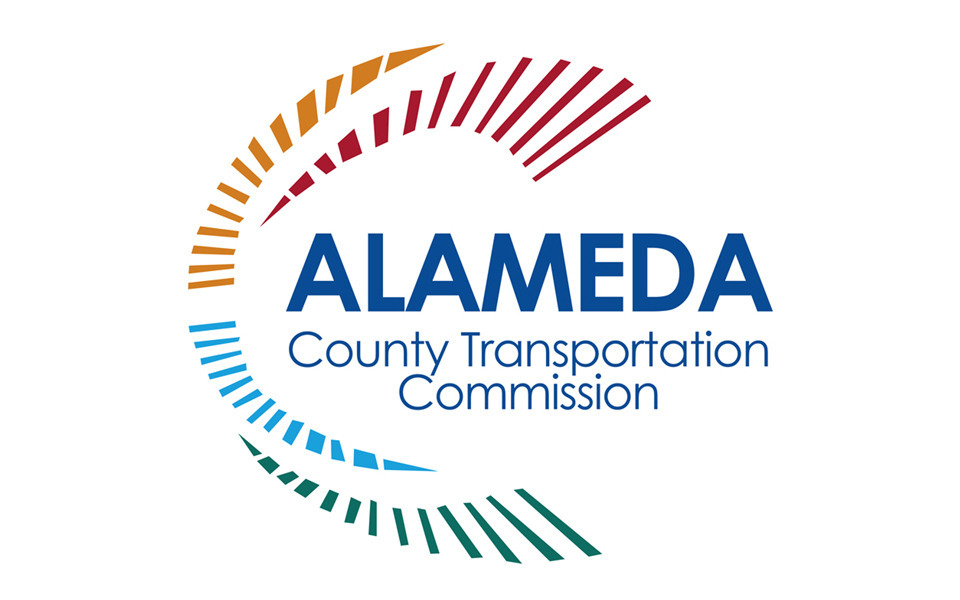 New BORP Bus Now In Service!
​
BORP is  excited to announce the arrival of our new accessible bus, which was made possible by a Federal Transit Administration Section 5310 vehicle grant and a Paratransit Gap Grant from Alameda County Transportation Commission (Measure B funds). The new bus allows up to 6 people in wheelchairs to be transported at one time and expands our small fleet of accessible vehicles. This increased capacity addresses the current wait list we have for our group outings. More participants will have accessible group trip transportation to sports practices, tournaments, outdoor recreation activities and other community events. ​
BORP's accessible group trip transportation service is made possible by funding from Alameda County Transportation Commission through the Special Transportation Program for Seniors and People with Disabilities (Measure B funds). This service is aimed at improving the mobility of people with disabilities and increasing access to sports and recreation activities by supplementing conventional fixed route service and addressing the current gap in accessible group trip options for youth and adults with disabilities in Alameda County.  More information about this project can be found at:
http://www.borp.org/programs/current-projects/
or at
http://www.alamedactc.org/
.
In addition to providing transportation for BORP participants, we also offer a fee-for-service Group Trip Service option with discounted rates for disability groups and nonprofits. Recently, we have served Junior Blind of America, California Foundation for Independent Living Centers, Children's Skin Disease Foundation, and the Oakland Parks and Recreation Inclusion Groups, to name a few. This new vehicle opens up opportunities to serve more community organizations.
If you are planning a group trip and want information on how a BORP bus could help with your transportation needs, contact BORP Transportation Coordinator, Sarah-Dawn Smith, at
transportation@borp.org
or call
(510) 849-4663 x 1378
.