Through the Doors of Downtown
Jackson DDA - November 2018 Newsletter
Rustic Market Co. opens in downtown Jackson
located at 139 N. Jackson St. 

"
My goal is to fill the store with unique home decor, custom furniture, lovely gifts, candles, jewelry, baby items, purses, and bath products. 

​

I love finding Michigan based makers also chasing their dream. We have received nothing but welcoming arms from the community so far and we are thrilled to be apart of the downtown community. There is renewed energy in downtown Jackson and we love being apart of it!" - Sadie Bradley, Owner & Founder of Rustic Market Co. 
Lean Rocket Lab, coming soon!
"​We remove common barriers to innovation by providing a collaborative work space full of high energy entrepreneurs, advanced educational programming, helpful business resources, and access to various stages of capital so your business or product can launch and thrive." - Lean Rocket Lab
Opening December 2018
Inside the Lean Rocket Lab
133 W. Michigan Ave, Jackson, MI 
There will be tea & smoothie offerings as well as healthier grab-and-go food options. Below is a sneak peek of a smoothie breakfast bowl option! 
Specials, Sales, & Offers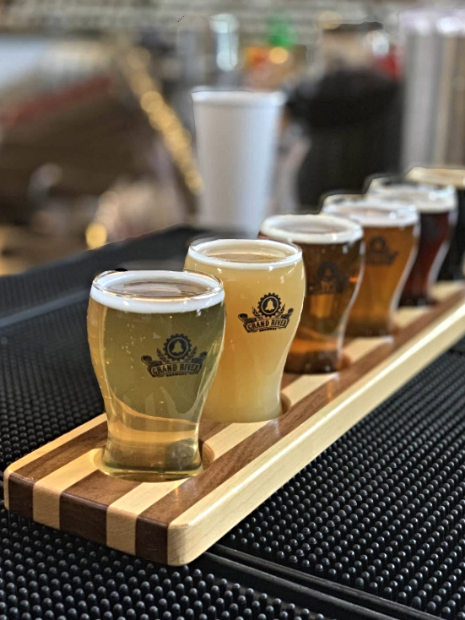 It's not a flight to somewhere warm but it's the next best thing!
Grand River Brewery
117 W Louis Glick Hwy
Jackson, Michigan 49201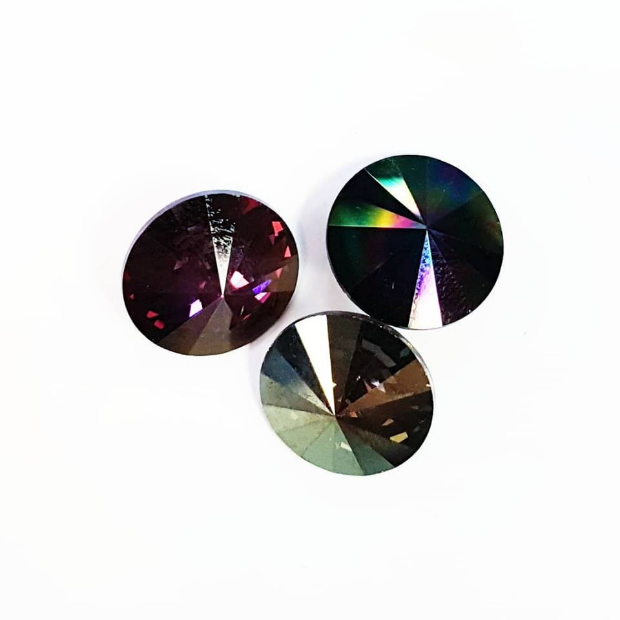 New 

swarovski

 rivoli colors, now in stock! Come check them out!
Beads to Live By

145 S. Mechanic St.
Jackson, Michigan 49201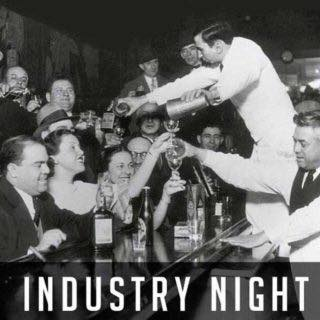 People who work in the service industry will receive 40% off their bill after 7 pm. We are excited to take care of the men and women who are always taking care of others!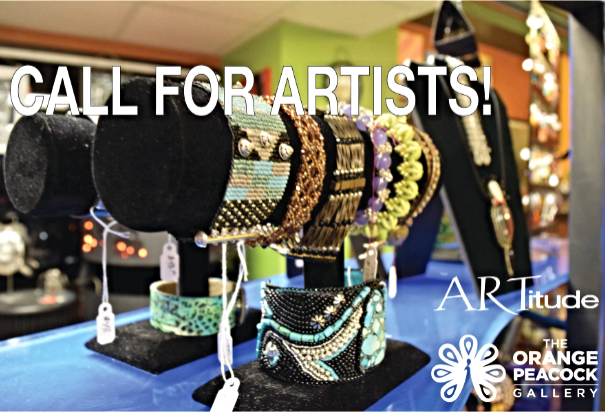 This year each weekend between November 23rd & December 23rd, 3-8 booth spaces will be available for rent at our two locations.
120 W. Michigan Ave., Downtown Jackson - Saturday & Sunday
3225 Fourth St., Ella Sharp Museum - Friday, Saturday & Sunday
The Orange Peacock Gallery

120 W Michigan Ave
Jackson, Michigan 49201
Jackson Coney Island
615 E Michigan Ave.
FRIDAY. NIGHT. FISH. FRY. Every Friday. 4pm-9pm. $10.99 per person. 3 pieces of hand-dipped beer battered cod, perch or a half pound of smelt. Comes with a roll and your choice of two sides (fries, baked potato, mashed potatoes, coleslaw, cottage cheese, side salad, mac and cheese). $2 to make it all you can eat cod or perch. Dine-in or takeout.
Shop Small Saturday, November 24th!
Small Business Saturday
, November 24, is almost here! It's the annual 
holiday shopping tradition that gets communities everywhere out in 
support of their favorite small businesses. Because when they thrive, 
we all thrive.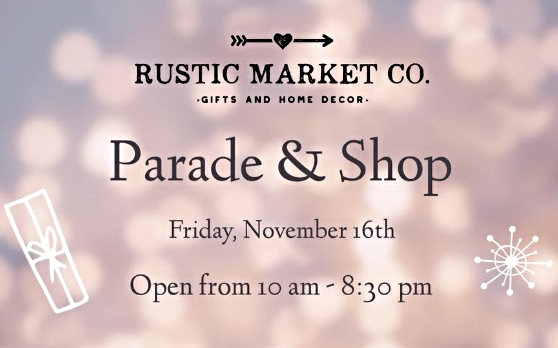 Holiday Parade & Shopping at Rustic Market Co.
Come into our store on Friday, November 16th, before or after the parade downtown for hot cocoa and holiday shopping! We'll be playing Christmas music and our doors will be open until 8:30 p.m. for this special evening in Jackson, Michigan!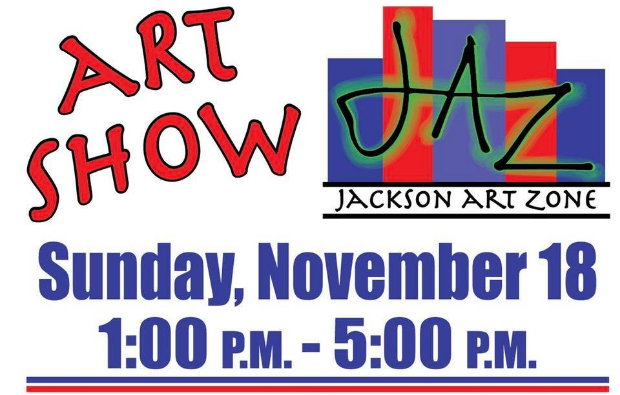 Art Show at The Jackson Art Zone
Come checkout some Art and talk with the Artists. Conrad • Sildack • Mason • Sprague • Prokos • Smith • Realy • Struck • Willcock • Snacks, pop & wine provided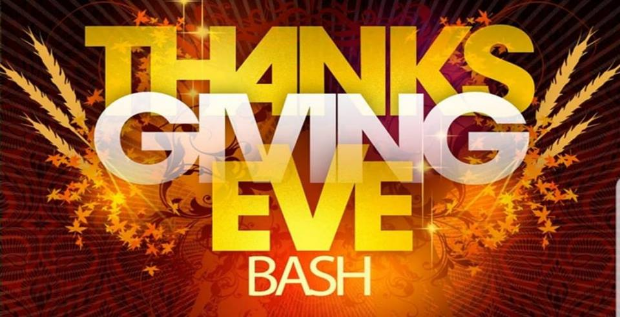 Day Before Thanksgiving Bash at The Crazy Cowboy 11/23
Day before Thanksgiving bash is all day long at The Crazy Cowboy! We are open for lunch and dinner 11-9. Live remote from k105.3 5:30-7 and we continue having fun with DJ Wiggie from 9-1 a.m.! Come on out for a great day/night! Food and drink specials all day long.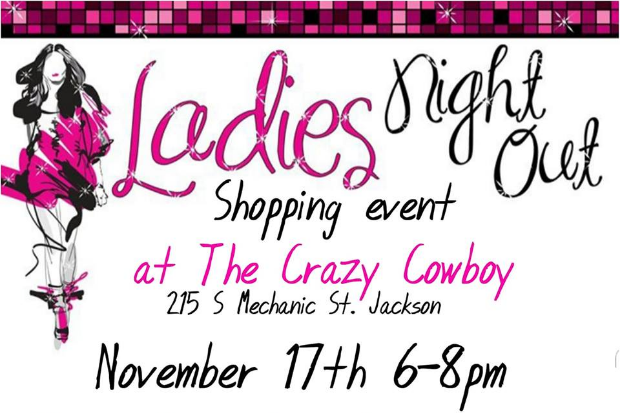 Ladies Night Out - Shopping Event
Saturday, November 17th 6-8 p.m.
We are having a ladies night shopping event with dinner and drink specials. Great time to get some shopping done for the holidays :) with a some great vendors such as younique, colorstreet, origami owl, norwex, homemade Candles, liz's creations, paparazzi and scentsy.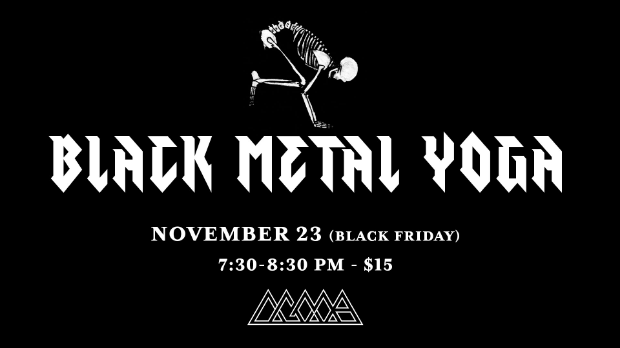 Black Metal Yoga at Ogma Brewing Co. Friday November 23rd from 7:30-8:30pm
Join us at 7:30 pm on the evening of November 23rd (Black Friday) as Kate Burns guides us through a candlelit, black metal yoga session. The Ogma gentlemen will be pulling together a special metal influenced playlist to help create this unique experience and melt away some holiday stress.
The session is $15, refreshments will be provided. Please bring your own mat.
We will be doing a 60 min YIN practice- think slow, chill & relaxing, almost all seated postures. 
​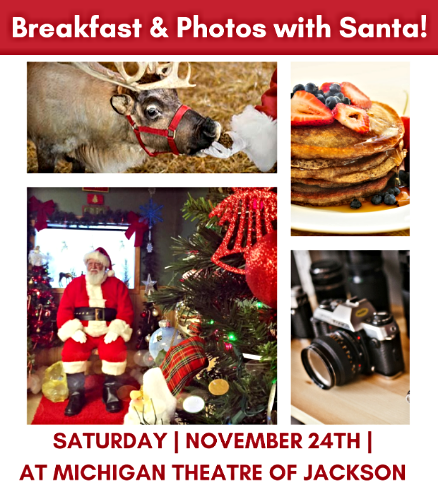 Breakfast & Photos with Santa at The Michigan Theatre of Jackson
This year a served buffet style breakfast will be provided by 
Junk Yard Dog
and will be held at the 
Michigan Theatre of Jackson
 on Saturday, November 24th, from 8 am to 11 am. 
The costs for a plate will be $3.00 to $5.00 each.
Photos with Santa from 9 am to 11 am with 
Mitten Media
.
Live reindeer will also be located outside the theater from 9 am to 12 pm. 
We encourage everyone to 
#ShopSmall
 at the local downtown businesses after meeting with Santa!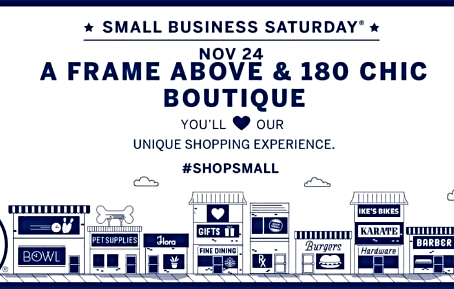 A Frame Above & 180 Chic Boutique holiday open house on Saturday, November 24th from 10 a.m. to 2 p.m.
A Frame Above & 180 Chic Boutique will be holding our holiday open house and Shop Small Saturday on November 24th from 10-2 pm. 
We will have Hinkley Donut gift certificates, DDA gift certificates and other surprises to give away. 
Enjoy the live music of Kevin Nichols.
Every year we give 10% of our pretaxed sales to a charity. This year the charity is The Council for the Prevention of Child Abuse & Neglect. Help us write a huge check. Our community will thank you.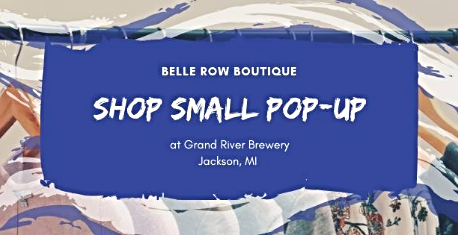 Belle Row Boutique - Shop Small Pop-Up at Grand River Brewery
To celebrate small businesses this year, we are teaming up with fellow small business--Grand River Brewery, in Jackson, MI for a pop-up shop on Sunday, November 25th from 12-5 p.m. 
A favorite establishment to Jackson residents and beyond, Grand River Brewery boasts its own award-winning beer, wine, and spirits. Stop by for a pint, glass, or cocktail, some delicious grub, and shop our *NEW* winter lines and cozy accessories! We hope to see you there!
The mission 

of the Downtown Development Authority (DDA) is to encourage historic preservation, to create and implement development plans, to promote economic growth, and to correct and prevent deterioration in the District.