Cat Chat News • November 2017
Welcome to our November News Update!


Bringing you heart-warming news of some very deserving felines who will be spending this Christmas in warm, loving homes. And find out how you could own a limited edition, life-size Cat Mannequin! 
Poor Dolly's world was shattered when she was given up for adoption, due to her owners leaving the country. For 14 years, Dolly had been a faithful companion to her human family, and was understandably saddened and confused when taken in at Paws and Claws Animal Rescue Service, Haywards Heath. Dolly needed a new home with someone who would see past her age, and give her the love and patience needed to recover emotionally.​
Paws and Claws Animal Rescue Service told us: "We are so happy to be able to tell you that Dolly has found her loving, perfect forever home thanks to Cat Chat! The latest news is that Dolly now sits on her Mum's lap and has even rubbed around a visitor's legs! She is still a little wary but has settled in remarkably well and quickly!" 
This highlights how rewarding and worthwhile it is to give a "difficult to home" cat another chance of happiness.​
Nine-year-old Luke had a tough start in life. Due to difficult home circumstances, he fell into the hands of many different people. He also suffered abandonment, and at one time had an infection so severe, that he lost an eye. He was taken in at Maesteg Animal Welfare Society in Bridgend. This gorgeous boy with lots of life still left to live, needed a stable home this time, with someone who would give him the love and security that he so deserved.
We were delighted to receive the following message from Luke's rescuers: "Just to say Luke our one eyed cat has been homed via Cat Chat. What would we do without you? Many thanks!". 

We are absolutely delighted for Luke… It was a privilege to have helped him on his way.
​Please consider adopting a disabled cat!
FIV positive cats still find it harder than most to find new homes, even though in all other respects they are normal, loving cats, and deserve a chance at a happy life. You can imagine our delight when we received th​e following news:
"I have some absolutely fantastic news. A grubby, white FIV+ boy Chalky has found a home after being seen on Cat Chat.  He settled straight away, and the photo is of him in his new home after just having woken up!"
Get Your Paws on a River Island Cat!  
Life-Size Feline Figurines Supporting Cat Adoption
Cat Chat and River Island are collaborating this Christmas to find loving homes for 600 limited edition, life-size cat mannequins, and support cat adoption. The fab felines appear in the window displays at 75 River Island stores, and you could get your paws on one! The figurines go on sale on 1st December priced at £40 each, with all proceeds to Cat Chat, helping us source homes for real live rescue cats.
Follow the campaign on social media: #RIGiveACatAHome
Find out more details, and locations of the cats here:
RI Give A Cat A Home
On 14th October Peter Hanson from 
The Cat Gallery
 in York, ran the 'Northern Jumble' Marathon up and down a canal towpath near Huddersfield. 
Peter ran an amazing 26.2 miles (including 13 miles uphill!), with a headwind on an unusually warm October day. He raised over £3,000 split between 4 charities. The charities he ran for are Cat Chat, The Cinnamon Trust, Leeds Cat Rescue and RSPCA Danaher Animal Home. The Cat Gallery kindly sponsor our Adopt an Older Cat page.
Well done, and thank you Peter!!!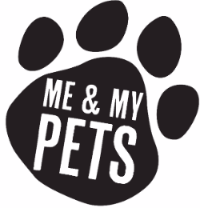 Me & My Pets are a small, Norfolk based pet company supplying pet accessories via their online shop, throughout the UK.
In addition to their extensive range, they have now added a brand new section to their web-shop with items specifically helpful to disabled or elderly cats! This includes a range of pet stairs, easy-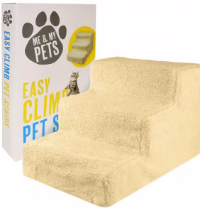 ​access beds, sofa protectors and non-slip feeding mats. Me & My Pets understand how important it is to have the equipment and supplies on hand to ensure that beloved pets are well cared for.
Adopting an Overlooked Cat could be the most rewarding thing you ever do!
Three year old Twinkle is a lovely quiet girl, although she is nervous of strangers. When she gets to know you, she is quite snuggly and will sit with you for cuddles. Twinkle would like home as your only pet, with no young children please. Twinkle is at Feline Network, Paignton, Devon. 
Beautiful, 4 year old Squeak was rescued when his owner sadly passed away. Initially Squeak was found to be diabetic but with the right care and diet, is now in full remission.  He needs a quiet home away from busy roads. Squeak is at Cats' Friends, Rothwell, Northants.
Winter is coming which means an increase in the use of Antifreeze. Antifreeze often contains ethylene glycol, which is highly toxic to cats and other animals. Less than a teaspoonful can be fatal if ingested. Follow these tips to keep animals safe:
Use propylene glycol as opposed to ethylene glycol based antifreeze. Although propylene is still poisonous if ingested by cats, it is not as lethal.

Check your driveway and under your car regularly. Any antifreeze leakages must be cleaned up immediately and the materials used carefully discarded. 

Always keep antifreeze in clearly labelled, sealed containers when not in use.
If you suspect your pet has ingested antifreeze, contact a Vet immediately!
Christmas Shopping that Helps Homeless Cats
Help us spread the 'Rescue' message this season, with our exclusive range of Cat Chat Charity Christmas cards. There are four fabulous feline designs to choose from, all come in packs of 10 with envelopes. Visit our shop for Christmas gifts for your cat too.
Every purchase  from the Cat Chat Webshop helps more cats out of shelters… into homes!
Don't forget to log into the Easyfundraising Website when shopping online this Christmas. You can raise funds for Cat Chat at no extra cost to you. Cat Chat receives a free donation from the retailer for every purchase you make. It really is that simple! Happy Shopping!!
Until next time - please join us on Social Media...
Our news updates are only sent to those who have shown interest in Cat Chat. We never pass email addresses on to others. If you don't wish to receive our monthly updates, please unsubscribe below.