HORIZON HONORS
MIDDLE SCHOOL


EBLAST
9.21.2018

RATED AN "A" SCHOOL BY THE AZ DEPARTMENT OF EDUCATION 
---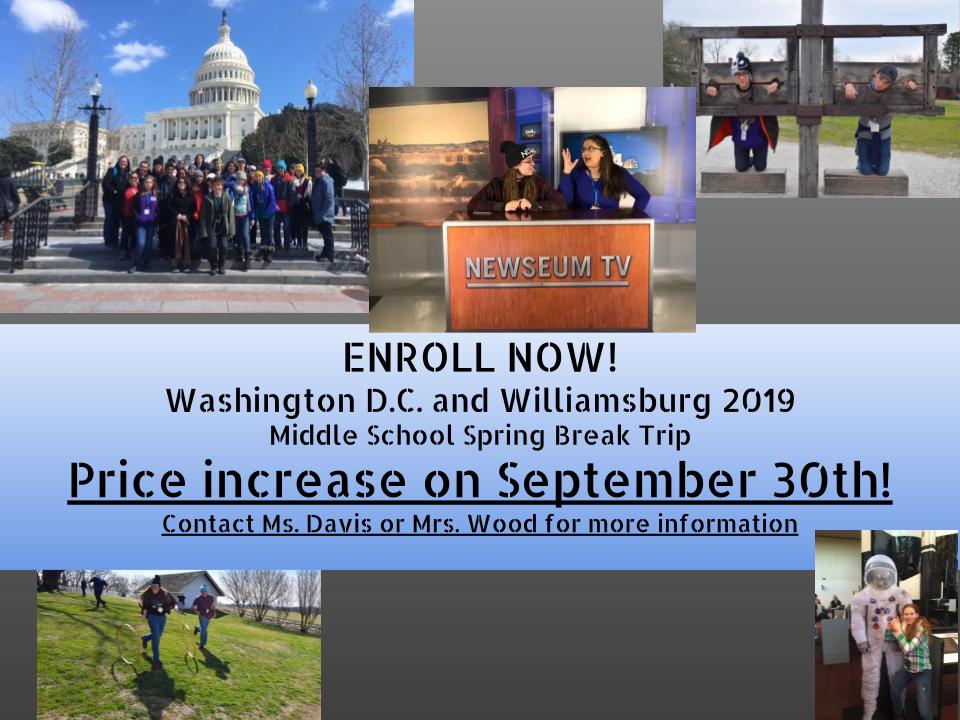 | | |
| --- | --- |
| LOWEST PRICE OF THE YEAR $50!The Horizon Honors Secondary Yearbook is an award-winning book five times over.  Be sure to reserve your copy of the 2018-19 yearbook at Jostens.com now - prices are the lowest that they will be all year!  Don't procrastinate! | |
---
IT'S A GREAT DAY TO BE AN EAGLE!  COME AND SUPPORT YOUR TEAMS!
*Dates and times are subject to change.
Monday, September 24th:
MS Co-ed Soccer Away vs Valley Christian @ Kiwanis Park 4:15 pm

Tuesday, September 25th:
MS Girls Volleyball Away @ Rancho Solano
Blue Team – 4:00 pm
Silver Team – 4:45 pm

Wednesday, September 26th:
MS Co-ed Soccer Home vs Paradise Valley Christian @ Pecos Park 3:30 pm

Thursday, September 27th:
MS Co-ed Soccer Home vs Grace Christian @ Pecos Park 3:30 pm

Friday, September 28th:
MS Girls Volleyball Away @ Fountain Hills
Blue Team – 4:00 pm


Silver Team – 4:45 pm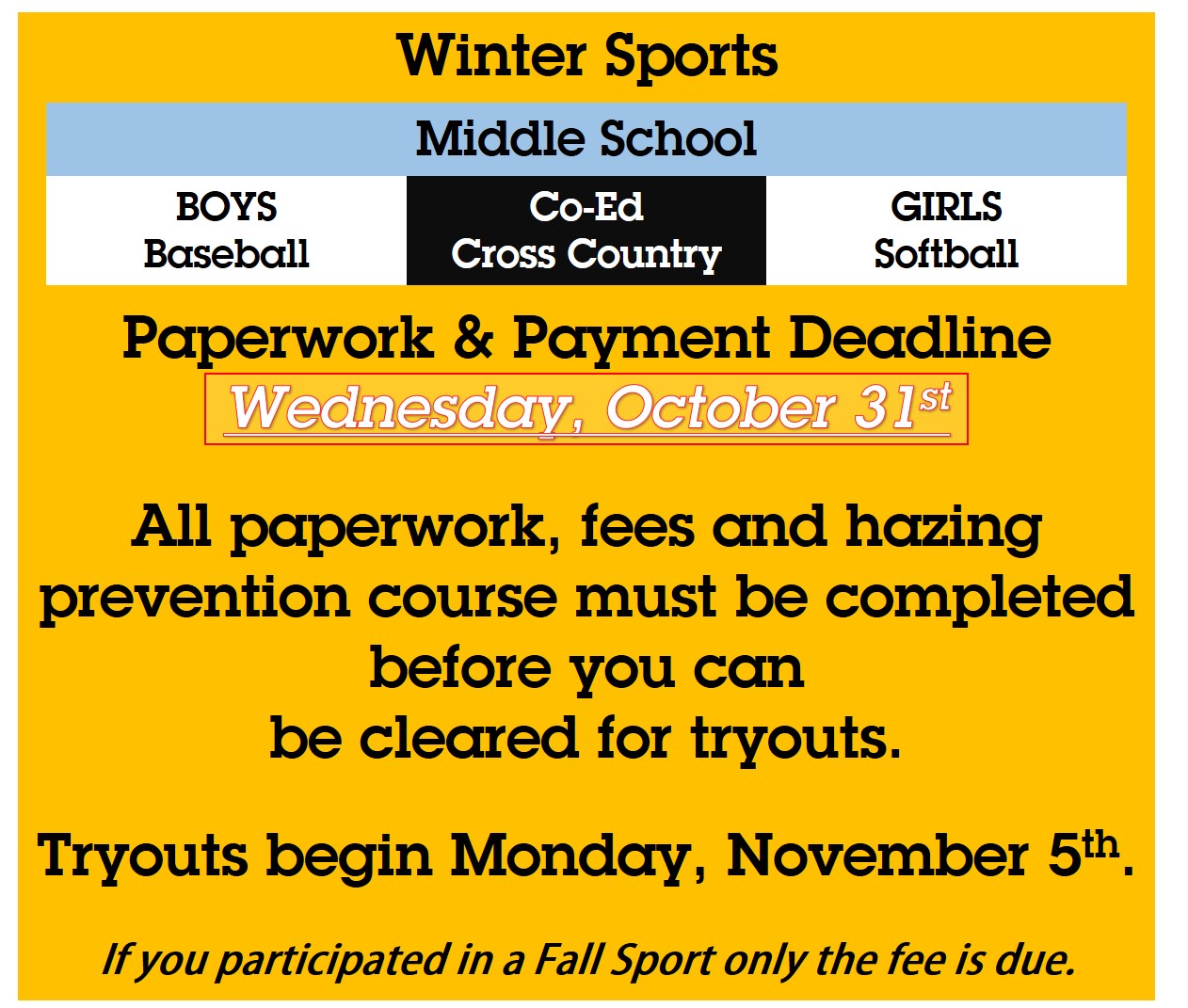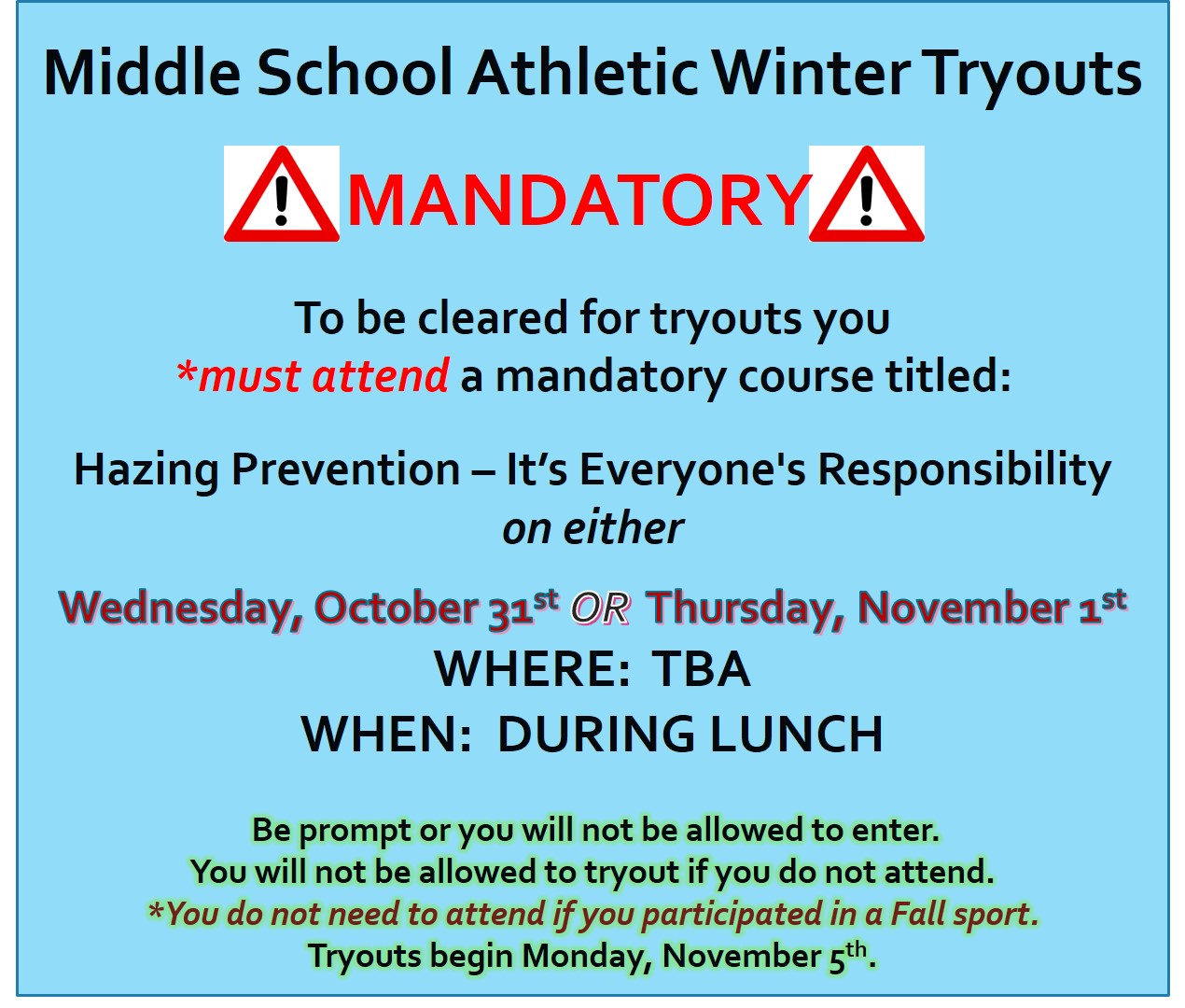 GIRLS VOLLEYBALL UPDATEBLUE TEAM

The Middle School Girls Volleyball Blue team played Gilbert Christian on Monday, September 17th.  The girls improved their serving from last game and did a great job getting passes, sets, and attacks. We continue to add to our positives as a team! Kaiya Hasse and Hailey Johnson led the team with outstanding serving. They both made it hard for the opposing team to return their serves. Jenna Murphy, Aubrey Harbertson, and Hailey Johnson are getting more and more attacks each game.
GIRLS VOLLEYBALL UPDATE
SILVER TEAM
The Middle School Girls Volleyball Silver Team played Northwest Christian on September 11th.  Northwest defeated the Eagles 9-25 and 18-25.  The girls came out slow in the first set, but started to regain their footing by the second set.  The team was lead in serving by Evelyn Streit and Reilly Feller with three kills each.  Gianna Palmieri had five kills.
 
On September 17th the team played Gilbert Christian and were defeated 16-25 and 18-25.  Both sets the girls came back from an eight point deficit. Jade Collins had a big block for the team.  Reilly Feller rallied the team back in the second set with strong serving when they were down by eight.  Allyssa Gauer and Evelyn Streit lead the team with four assists each.
 
The girls rallied on September 19th and defeated North Valley Christian defeated the 25-5, 25-8.  The team had some great serving as a whole, but was led in the first set by Alexis Gephart.

CO-ED SOCCER UPDATE
The MS co-ed soccer team earned their third victory of the season against Phoenix Christian Grade school. The score was 5-0. Dan Stedman scored a hat trick, while Christian Ivanov and Aniyah Fair each scored a goal.  Jaidan Leonard and Jackson Walsh stood out defensively.
---
---
---
LEARN... BELIEVE... DREAM... DARE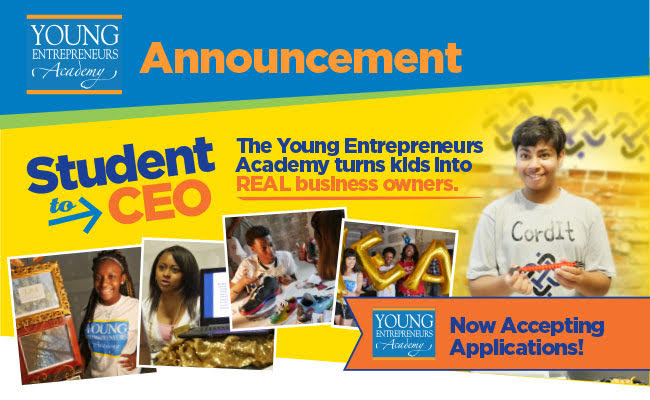 YEA! Ahwatukee Information Night
Thursday, September 27, 6-7 PM
HomeBridge Financial Services
Start as a student, finish as a CEO!
The Young Entrepreneurs Academy (YEA!) is an intensive seven-month program that teaches middle and high school students how to start and run their own REAL businesses and social movements. Students are guided through each step of starting an enterprise, from brainstorming the idea to pitching their business plan to investors. 
The Ahwatukee Chamber Community Foundation sponsors the program as a way to invest in our community's future.
  YEA! Classes will be held at Altadena Middle School October through April, Tuesday evenings.  
Because of Horizon Honors' Chamber of Commerce membership, our students receive a $100 tuition discount. 
---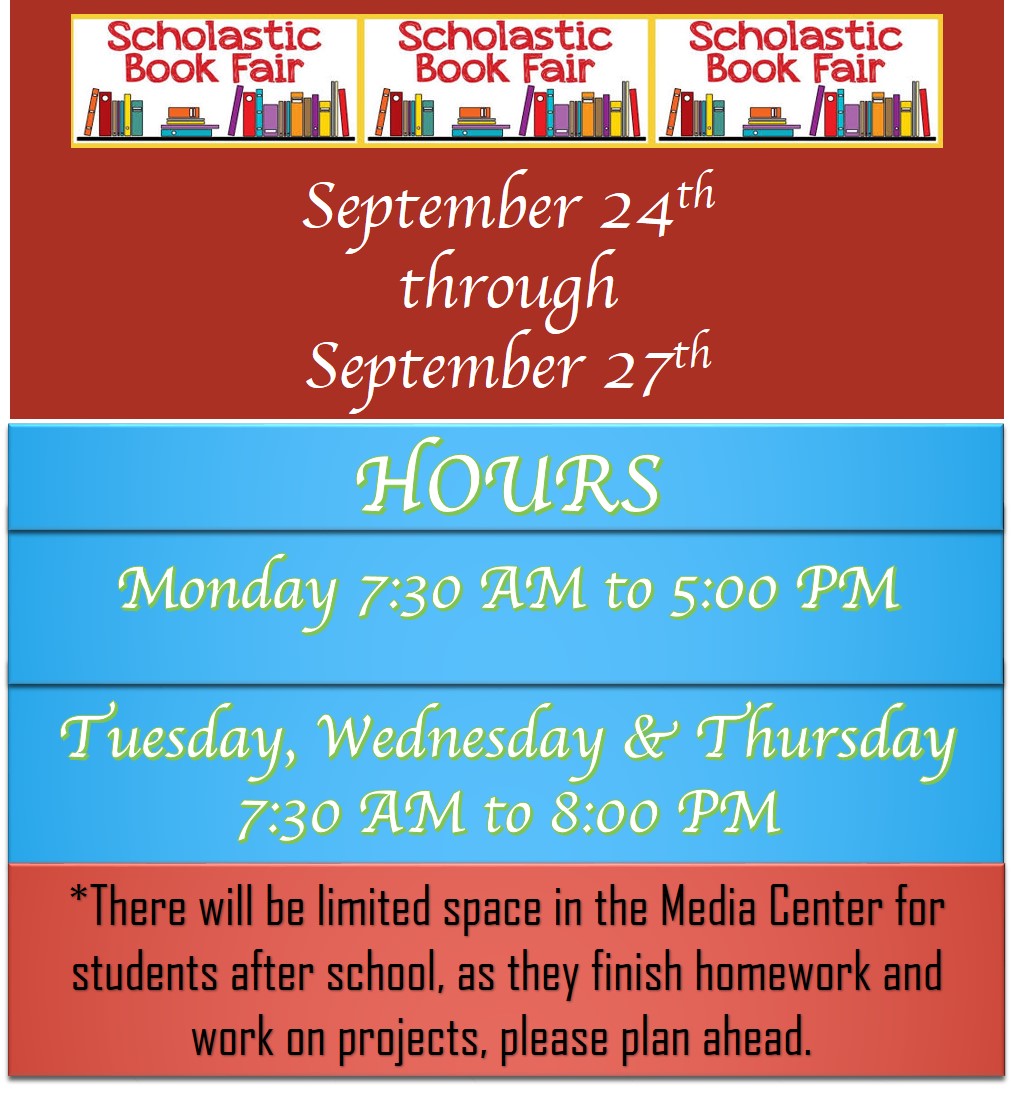 ---
SPEECH AND DEBATE TEAM NEEDS JUDGES
Parents! Alumni! Staff members! If you are looking for a way to get involved with student activities, please consider judging Speech and Debate events!  Every time the team goes to a tournament, we must bring judges for the events we enter.  Don't worry if you have no experience in Speech/Debate -- we will train you!  Our team is currently competing in Lincoln-Douglas debate and in Individual Events such as oral interpretation and original oratory (argumentative speaking).  Tournaments are typically on Friday-Saturday and are in the Phoenix metro area.  If you are interested or have questions, please contact Ms. Hensel at Camille.Hensel@horizonclc.org.
ILP CONFERENCES
Individual Learning Plan Conference (ILP) Days will be school days with early release, followed by ILP Conferences beginning at 1:00 pm.  Horizon Honors Secondary School students will be released at 12 pm with scheduled conferences beginning at 1:00 pm.  Second Quarter ILP Conferences are Thursday, October 11th and Friday, October 12th. Appointment times are 1:00 pm to 6:15 pm.  Students must attend with their parents.  Call the office for an appointment at 480-659-3000.  There will be NO lunch on early release days.
 
SECOND QUARTER ILP CONFERENCES
Please call the office for an appointment at 480-659-3000.
Thursday, October 11th 1:00 pm to 7:00 pm.
Friday, October 12th 1:00 pm to 7:00 pm.
 
ILP DATES FOR FUTURE PLANNING
Thursday, January 10th 1:00 pm to 7:00 pm.
Friday, January 11th 1:00 pm to 7:00 pm.
Thursday, March 28th 1:00 pm to 7:00 pm.
Friday, March 29th 1:00 pm to 7:00 pm.

---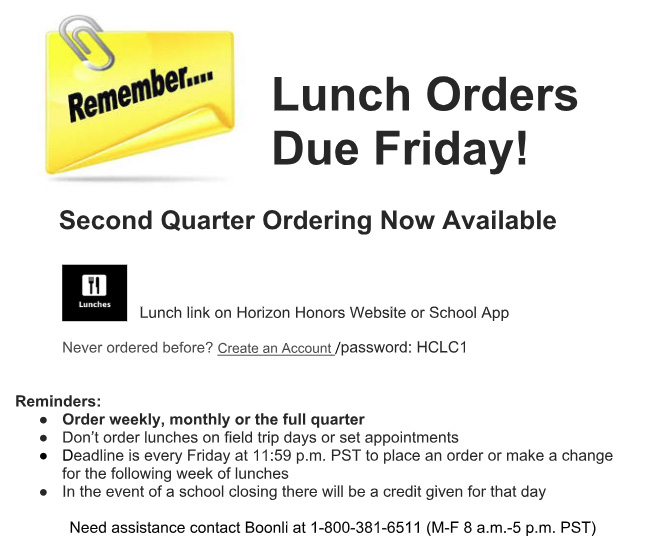 ---
SEPTEMBER
AT A GLANCE

    

September 21

Baking Club @ 2:45 in room 216
Band Council @ lunch in the Band Room
Radio Club @ 2:45 in room 202
Lunch Orders Due
 
September 22

Fall Drama Set Construction 8 am to 4 pm in the Multipurpose Room

September 24
Book Fair
School Improvement Team (S.I.T.) @ 3:30 pm

September 25
Critical Thinking Club meets 2:45 to 3:15 pm in room 108
Harry Potter Club meets 2:45 to 3:45 in room 102
Protecting Our Environment (POE) meets during lunch in room 109
Book Fair
 
September 26
FCA Huddle meets during lunch in room 208
Student Council meets 2:45 to 3:45 in rooms 107/108
Book Fair
 
September 27
Kindness Krew meets during lunch in room 127
Project Group 2.0 meets 3:30 to 4:30 in room 415
Book Fair
Choir Council meets during lunch in the Choir Room
 
September 28
Baking Club @ 2:45 in room 216
Band Council @ lunch in the Band Room
Radio Club @ 2:45 in room 202
Lunch Orders Due

October 1
Fall Break
 
October 2
Fall Break
 
October 3
Fall Break
 
October 4
Fall Break
 
October 5
Fall Break
 
October 8
Fall Break
 
October 9
Fall Break
 
October 10
Fall Break
 
October 11
First Day of Second Quarter
Early Release Day:  Students must be off campus by 12:15 PM
ILP Conferences 1:00 to 7:00 PM
 
October 12
Early Release Day:  Students must be off campus by 12:15 PM
ILP Conferences 1:00 to 7:00 PM
Lunch Orders Due
 
October 15
Spring Break Travel Clubs ½ payment due
 
October 16
Critical Thinking Club meets 2:45 to 3:15 pm in room 108
Harry Potter Club meets 2:45 to 3:45 in room 102
NJHS meets during lunch in room 204
 
October 17
Gamers Club meets 2:45 to 3:45 in room 107
 
October 18
Kindness Krew meets during lunch in room 127
Project Group 2.0 meets 3:30 to 4:30 in room 415
 
October 19
Baking Club @ 2:45 in room 216
Radio Club @ 2:45 in room 202
Lunch Orders Due
 
October 20
Fall Drama Production Set Construction 8:00 am to 4:00 pm in the Media Center
 
October 23
Critical Thinking Club meets 2:45 to 3:15 pm in room 108
Harry Potter Club meets 2:45 to 3:45 in room 102
Protecting Our Environment (POE) meets during lunch in room 109
 
October 24
FCA Huddle meets during lunch in room 208
Student Council meets 2:45 to 3:45 in rooms 107/108
 
October 25
8th Grade Human Growth & Development Parent Meeting at 6:00 in room 202
Choir Council meets during lunch in the Choir Room
Kindness Krew meets during lunch in room 127
Project Group 2.0 meets 3:30 to 4:30 in room 415
 
October 26
Baking Club @ 2:45 in room 216
Band Council @ lunch in the Band Room
Radio Club @ 2:45 in room 202
Lunch Orders Due
 
October 27
Fall Drama Production Set-up 8:00 am to 9:00 pm in the Multipurpose Room
 
October 30
Critical Thinking Club meets 2:45 to 3:15 pm in room 108
Harry Potter Club meets 2:45 to 3:45 in room 102
NJHS meets during lunch in room 204
 
October 31
Gamers Club meets 2:45 to 3:45 in room 107
Student Council meets 2:45 to 3:45 in rooms 107/108