HORIZON HONORS
MIDDLE SCHOOL

EBLAST
11.9.2017
RATED AN "A" SCHOOL BY THE AZ DEPARTMENT OF EDUCATION

(2014)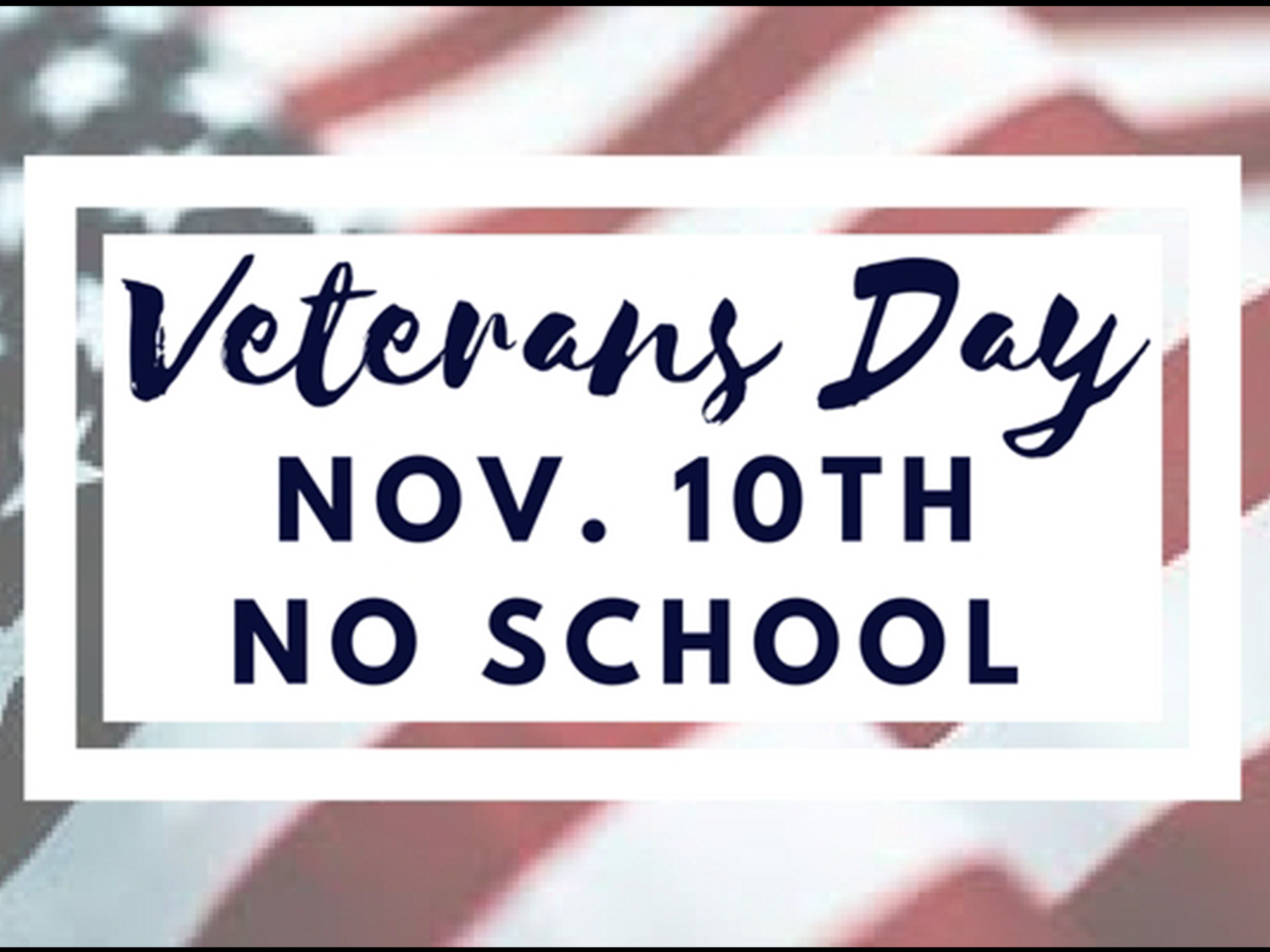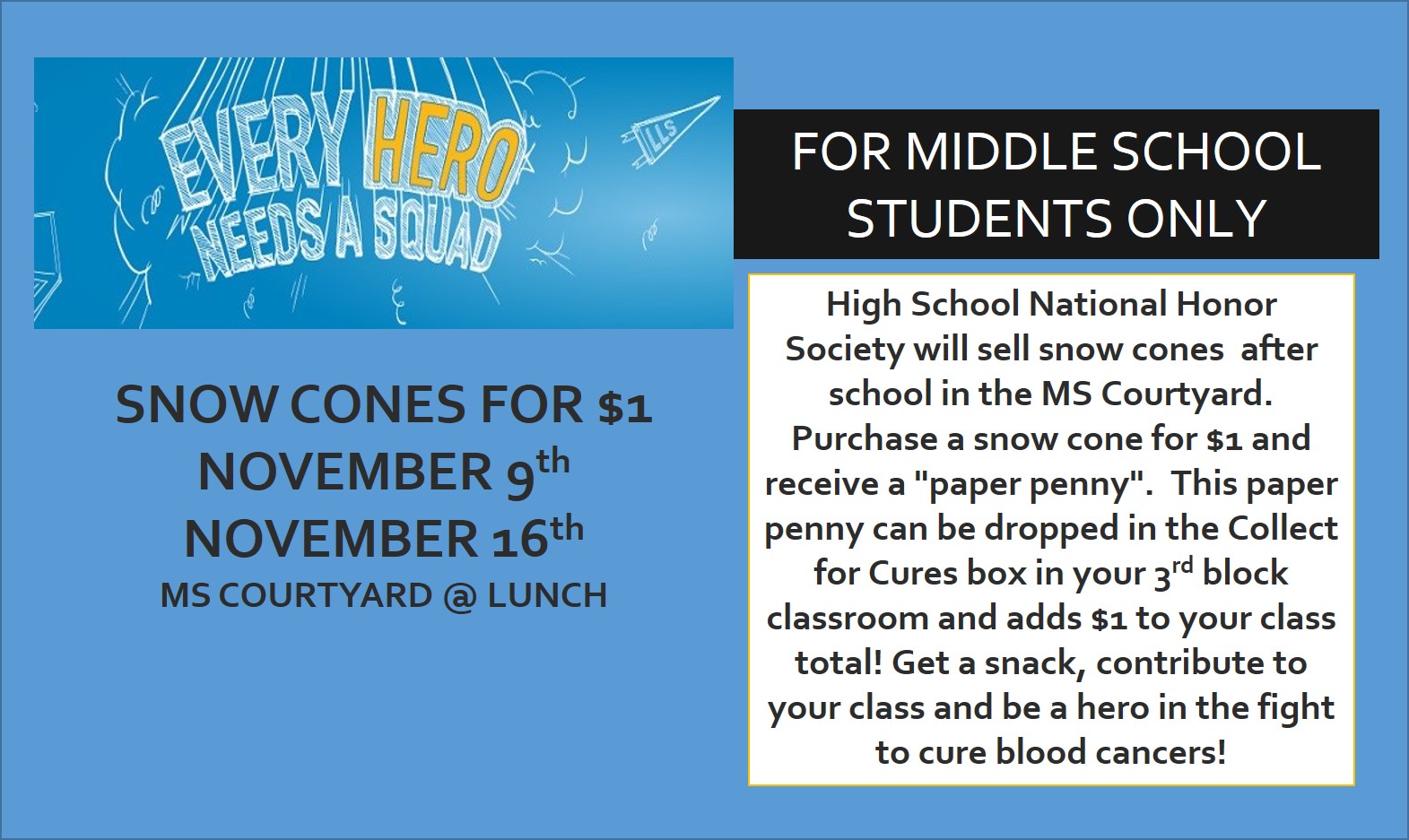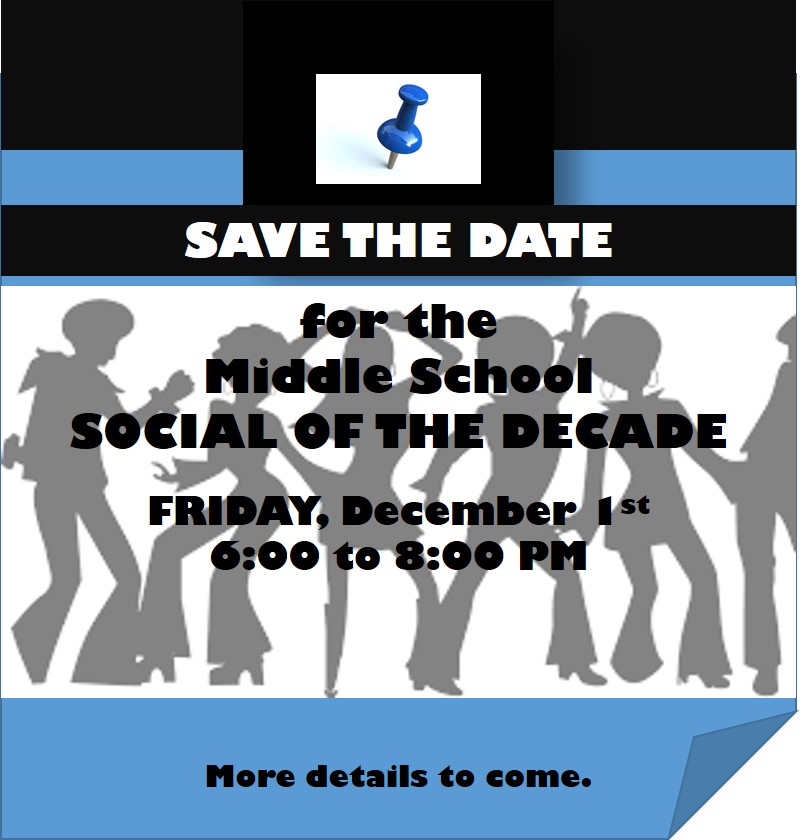 The Horizon Honors Spirit Store Closes on Friday, November 10th!
Please click on ad to view store.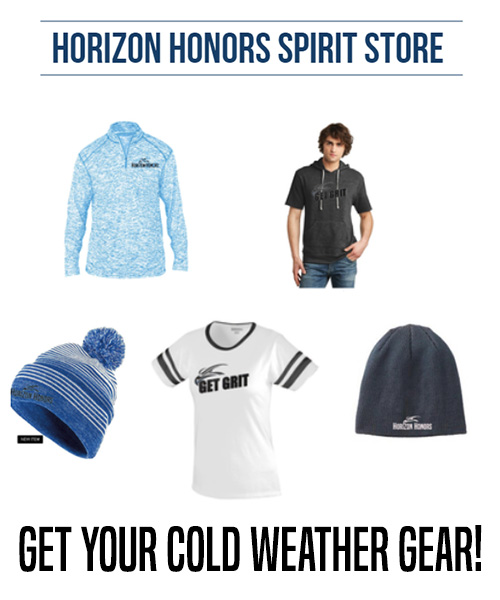 Throughout the month of November, Horizon Honors Secondary School will be participating in Collect for Cures, a national campaign to raise money for the Leukemia & Lymphoma Society (LLS). We are joining over 27,000 schools across the nation to make a difference and raise as much money as we can to help find a cure for blood cancer! 
 
Each 3rd block class will have a Collect for Cures box and will compete to raise the most money through the month of November. You can get involved by putting money, your spare change, directly in the box in your classroom or donate by participating in one of our fundraisers throughout the month. Horizon Honors also has its own online giving page that students, parents and faculty can share with friends and family:   
http://events.lls.org/pages/az/Horizon-Honors-School-2018   
 
At the end of the month, the top fundraising 3rd block class will receive lunch catered by Olive Garden. The competition runs from November 1st through November 30th.
 
Thank you in advance for helping LLS to create a world without blood cancers! For more information on the Collect for Cures program, please visit http://www.studentseries.org/
---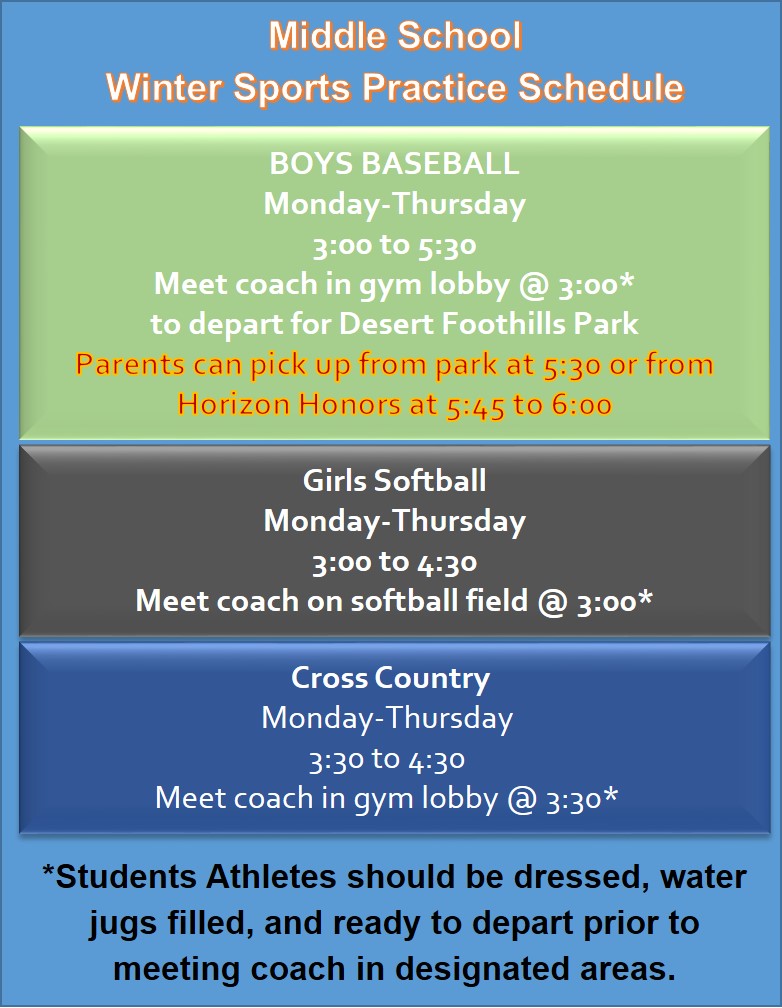 ---
---
---
LEARN... BELIEVE... DREAM... DARE
VETERANS DAY 2017
Veterans Day gives Americans the opportunity to honor the bravery and service of all U.S. veterans, past and present.  Many of our Horizon Honors families have family and loved ones who have or are currently serving in the military.  We also have several alumni in the service at this time.  Please take a moment to thank a couple of veterans who have served our nation and now serve our school community every day.  
Mr. Scott Gotham, Master Teacher, served 4 1/2 years in the Army as a Chemical Operations Specialist.

Mr. Marty Sprinzl, HS Physics and Chemistry Teacher, served as a US Navy submarine officer and weapons officer with nuclear power training during the cold war. 

​
---
---
Parent Education Opportunities
Don't miss these parent events. Learn more and share your voice.
 
November 16th 6 PM Screenagers – A documentary and round table discussion particularly impactful for parents of 7th – 12th graders (students will view this documentary Nov. 22) – see separate article
 
November 7th Secondary School Improvement Team Survey on Parent Education Needs sent to you via email.  Please take a moment (about 5 minutes) to complete the survey regarding topics of interest for parent education for this year and future year.  Thanks!
GUEST SPEAKERS NEEDED - SHARE YOUR PROFESSION
Career Exploration Month for middle school is coming up in February, and we are looking for guest speakers who would like to come talk about their careers.  What better place to start than right here at home?  If you or someone you know would be willing to speak to our wonderful middle school students about your career (past or present), please let us know! 
 
The presentations will occur during the students' lunchtime on various days in February.  Guest speakers should plan to arrive to the Secondary Office by 10:45 a.m. on the day they're scheduled.  (Lunch is from 11:00 a.m. to 11:30 a.m.)  Guest speaker presentations should be about 10-15 minutes in length and include what the career is about, why it was chosen, the education needed to pursue the career, personality traits that make it a good career for you, anything else you feel the students need to know, etc.  The rest of the time (5-10 minutes) will be for student questions. 
 
After polling the students, we are looking for people who can talk about the following areas:
 
Medical Field, including doctors, nurses, veterinarians
Business Field including finance, accounting, management
Law/Legal System, including lawyers, police officers, police investigators, forensics, etc.
Arts/Performing arts, including acting, art, music, technical etc.
Education Field
Service industries, including cosmetology, automotive, agriculture
Military
Engineering, including computer, architectural, robotics, NASA
Sciences, including forensics, marine biology, astronomy, anthropology, psychology, genetics
Writing, including Journalism and Authors
Technology, including Graphic Design and IT
 
Please respond by emailing Mrs. Wallace at heather.wallace@horizonclc.org with the following information:  your name, your contact phone number and e-mail, the specific career you would like to speak about, and any scheduling restrictions for the month of February.  If we get more than one response for a particular career, we will hold a lottery.  Once a schedule has been made, Mrs. Wallace will reach out to you to let you know your scheduled day and any other information you need.
 
Thank you for your thoughtful consideration!
New Concerns For Parents and Educators
A new e-cig vaping device that looks like a USB flash drive is rapidly becoming popular on high school and college campuses around the country. The Juul vaporizer, which charges when plugged into a laptop, is small enough to fit inside an enclosed hand. Students can fill the devices with marijuana, THC, a homemade substance, or Juul-issued flavor "pods," which can deliver more than double the nicotine — and nicotine buzz of other vaping products. Juul devices and pods can be ordered online from the company's website where kids simply lie about their age and use a prepaid debit card.  Please see the accompanying pictures of the devices.
NEXT THURSDAY! LAST CHANCE TO RSVP!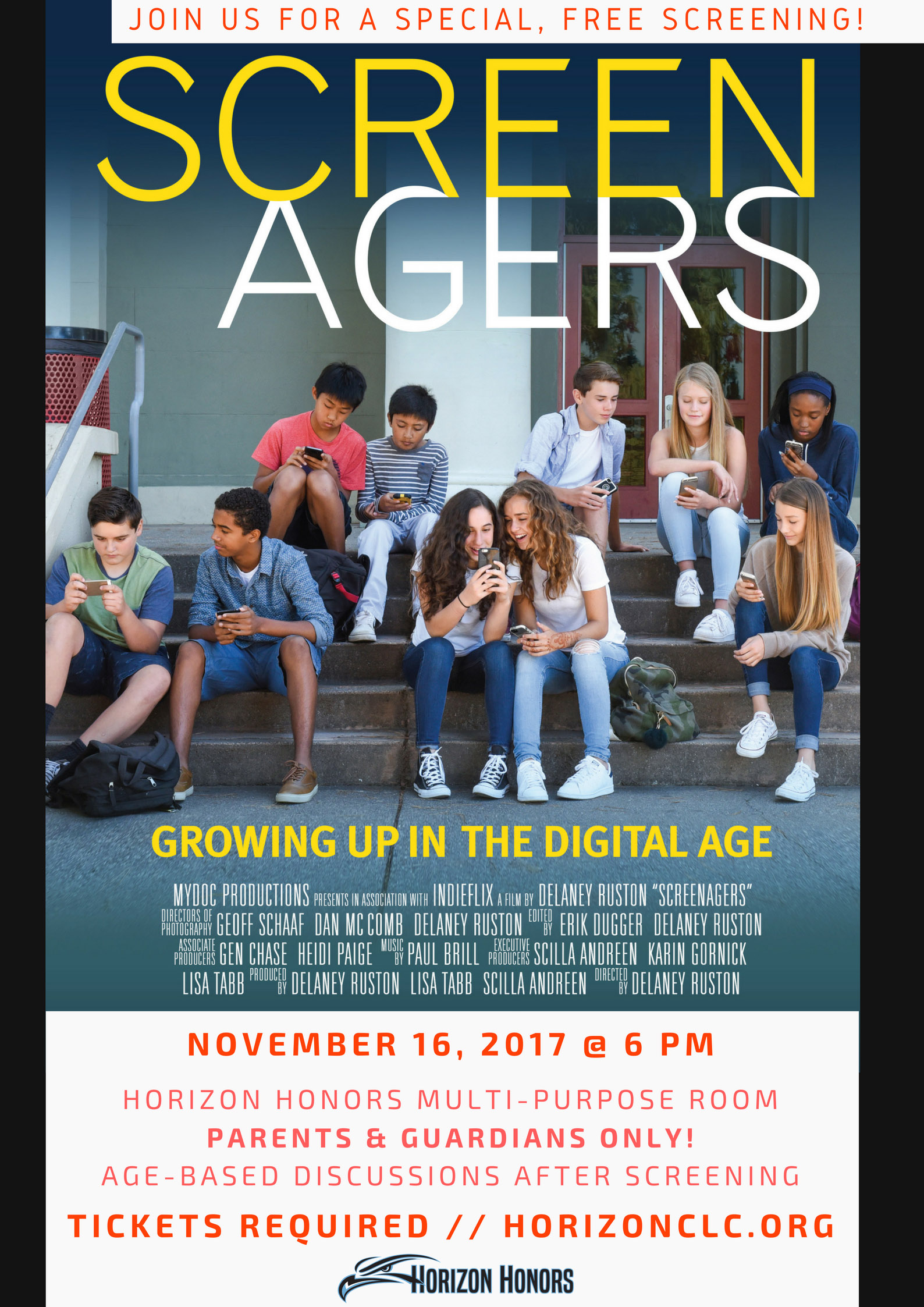 WHEN: November 16th, 2017
TIME: 6 to 8:30 PM
WHERE: Horizon Honors Multi-Purpose Room
PARENTS/GUARDIANS ONLY! 
COST: FREE! Limited space. 
Age-based discussions will be offered immediately after the screening.
Are you watching kids scroll through life, with their rapid-fire thumbs and a six-second attention span? Physician and filmmaker Delaney Ruston saw that happening with her own kids and began a quest to uncover how it might impact their development. As with her other two award-winning documentaries on mental health, Ruston takes a deeply personal approach as she probes into the vulnerable corners of family life, including her own, to explore struggles over social media, video games, academics and internet addiction. Through poignant, and unexpectedly funny stories, along with surprising insights from authors, psychologists, and brain scientists, SCREENAGERS reveals how tech time impacts kids' development and also offers solutions on how adults can empower their kids to best navigate the digital world to find balance.
SCREENAGERS addresses the most pervasive parenting issue of our time head on—depicting teen struggles over social media, video games and internet addiction. The film empowers kids to best navigate the digital world and provides practical resources to help them do it.

​Check out the trailer here: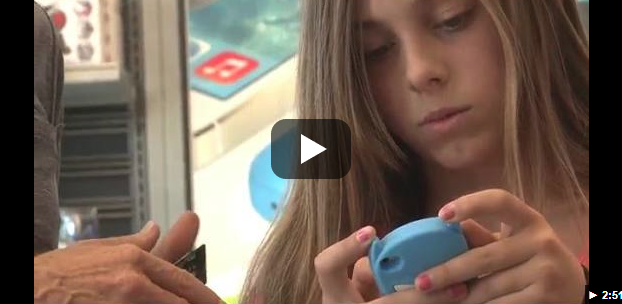 FRIENDS INTERESTED IN HORIZON HONORS? 




In addition, an info session will be held for families interested in the 2018-2019 school year on Tuesday, November 14 at 6 p.m. in the Multi-purpose Room. Families will meet administrators and faculty, hear a brief history of the schools, enjoy displays and demonstrations of student projects, and get questions answered. Reservations are required.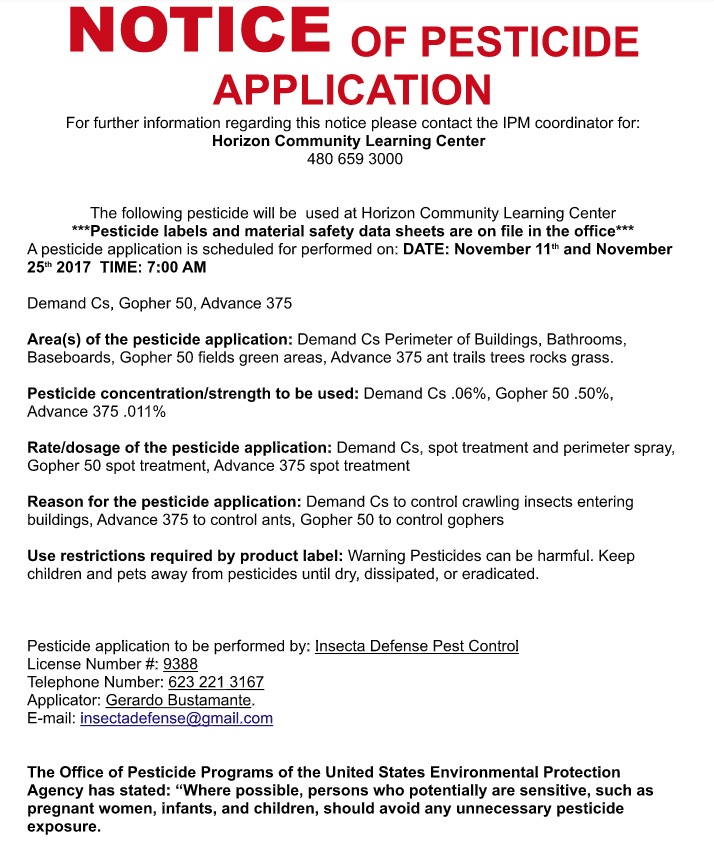 ---
LUNCH ORDERS DUE TOMORROW!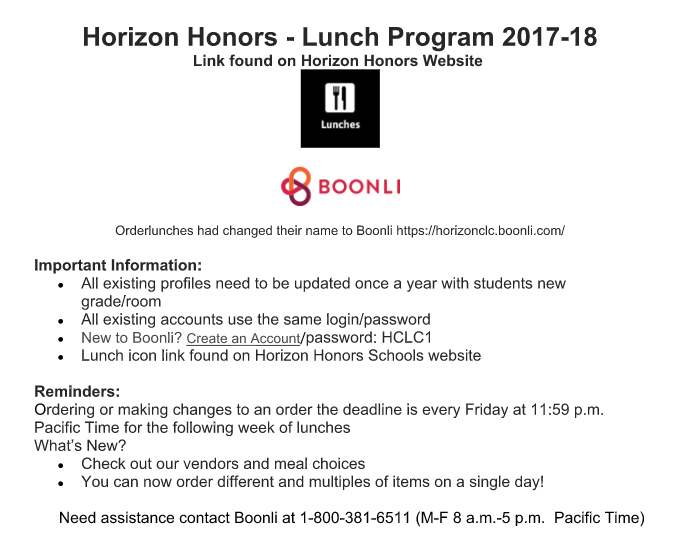 ---
NOVEMBER
AT A GLANCE

  

 

November 9

NHS: Collect for Cures Snow Cones 2:30 to 3:30 in the MS Courtyard

Project Group 2.0 meets 3:30 – 4:30 PM room 415

P

erforming Arts Exhibition Auditions 2:30 to 4:30 pm in the Multipurpose Room




Secondary Spirit Day:  Camo Day to Honor Our Veterans




MS Winter Athletics Tryouts




 




November 10




Veteran's Day No School


Lunch Orders Due


 




November 13




Origami Club meets 2:30 to 3:30 in room 206




 




November 14




Protecting Our Environment (POE) d

uring lunch in room 111

Harry Potter Club 2:30 to 3:30 in room 102

2018-2019 New Family Info Session 6:00 to 7:30 pm in the Multipurpose Room

 

November 15

Fellowship of Christian Athletes (FCA) Huddle meets during lunch in room 208

MS Student Council meets after school in rooms 107/108

Performing Arts Exhibition 6:00 to 8:00 pm in the Multipurpose Room

Secondary Spirit Day:  Celebrating Music

NOVEMBER
AT A GLANCE

   

November 16
Project Group 2.0 meets 3:30 – 4:30 PM room 415
Parent Screening of Screenagers 6:00 to 8:00 pm in MPR
NHS: Collect for Cures Snow Cones 2:30 to 3:30 in the MS Courtyard
 
November 17
NJHS Leadership meets during lunch in room 204
Radio Club meets 2:30 to 3:15 in room 202
MS Baking Club meets 2:30 to 3:45 in room 216
MS Travel Club for Spring Break Florida meets during lunch in room 107
MS Travel Club for Spring Break Florida meets during lunch in room 107
NJHS Daycare Buddies 2:30 – 3:30
 
November 20
Fiber Arts Club meets during lunch in room 104
Origami Club meets 2:30 to 3:30 in room 206
Lunch Orders Due
 
November 21
Secondary Spirit Day:  Bands & Musical Instruments
NJHS meets during lunch in room 204
Harry Potter Club meets 2:30 to 3:30 in room 102
Eagles Band Concert 6:00 pm in the Multipurpose Room
Concert & Symphonic Bands Concerts 7:00 pm in the Multipurpose Room
 
November 22
Middle School Pep Rally 1:30 to 2:30 in the MS Courtyard
MS Gamers Club meets 2:40 to 3:40 in room 107
 
November 23-24
Thanksgiving Day Break

November 24
Lunch Orders Due
 
November 27
Origami Club meets 2:30 to 3:30 in room 206
Middle School Spirit Week
 
November 28
POE meets during lunch in room 111
Harry Potter Club meets 2:30 to 3:30 in room 102
Middle School Spirit Week
NJHS Daycare Buddies 2:30 – 3:30
 
November 29
FCA Huddle meets during lunch in room 208
MS Student Council meets 2:40 to 3:40 in rooms 107/108
Middle School Spirit Week
 
November 30
Middle School Spirit Week
Project Group 2.0 meets 3:30 – 4:30 PM room 415