HORIZON HONORS
MIDDLE SCHOOL

EBLAST
9.22.2017
RATED AN "A" SCHOOL BY THE AZ DEPARTMENT OF EDUCATION

(2014)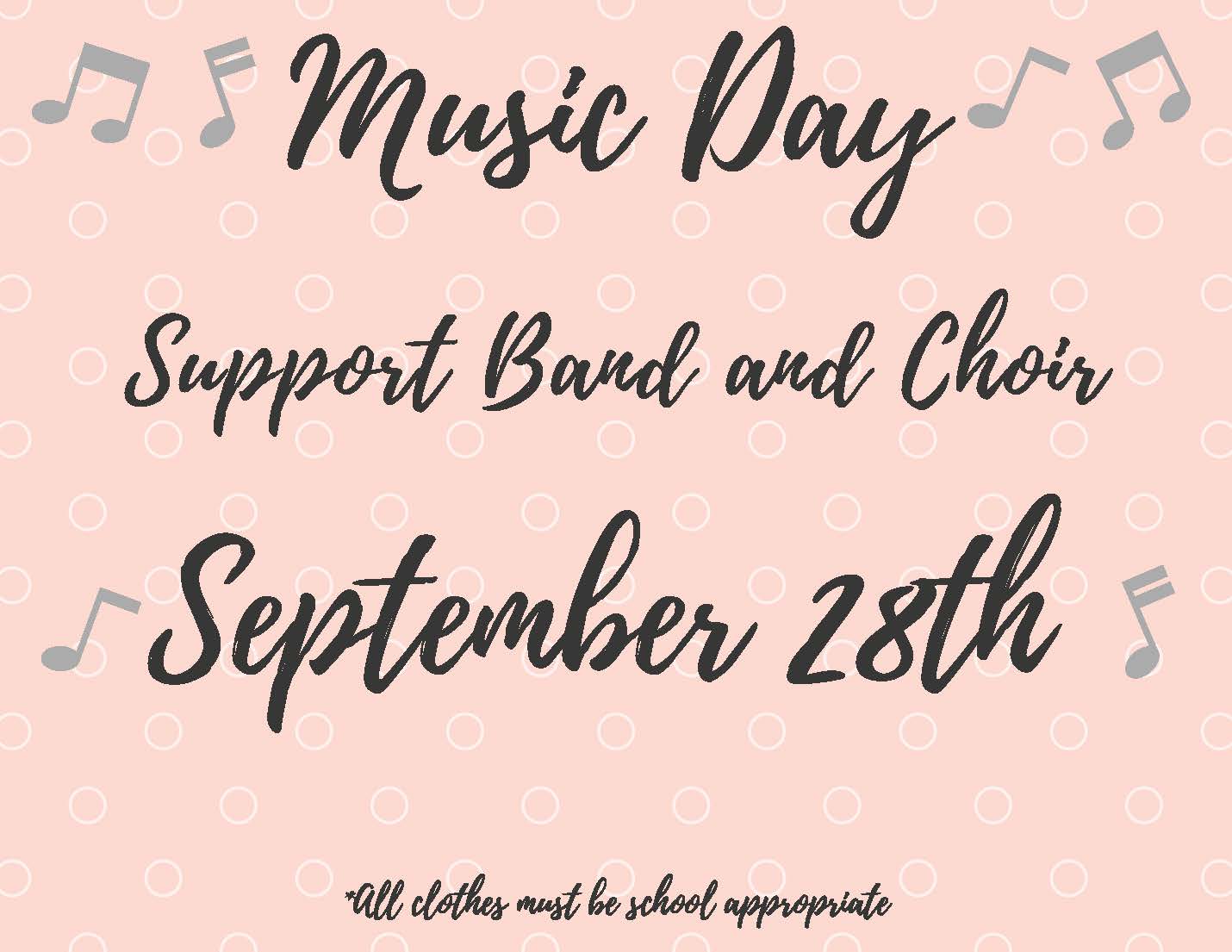 ENROLL TODAY! PRICES INCREASE AFTER SEPTEMBER 30TH!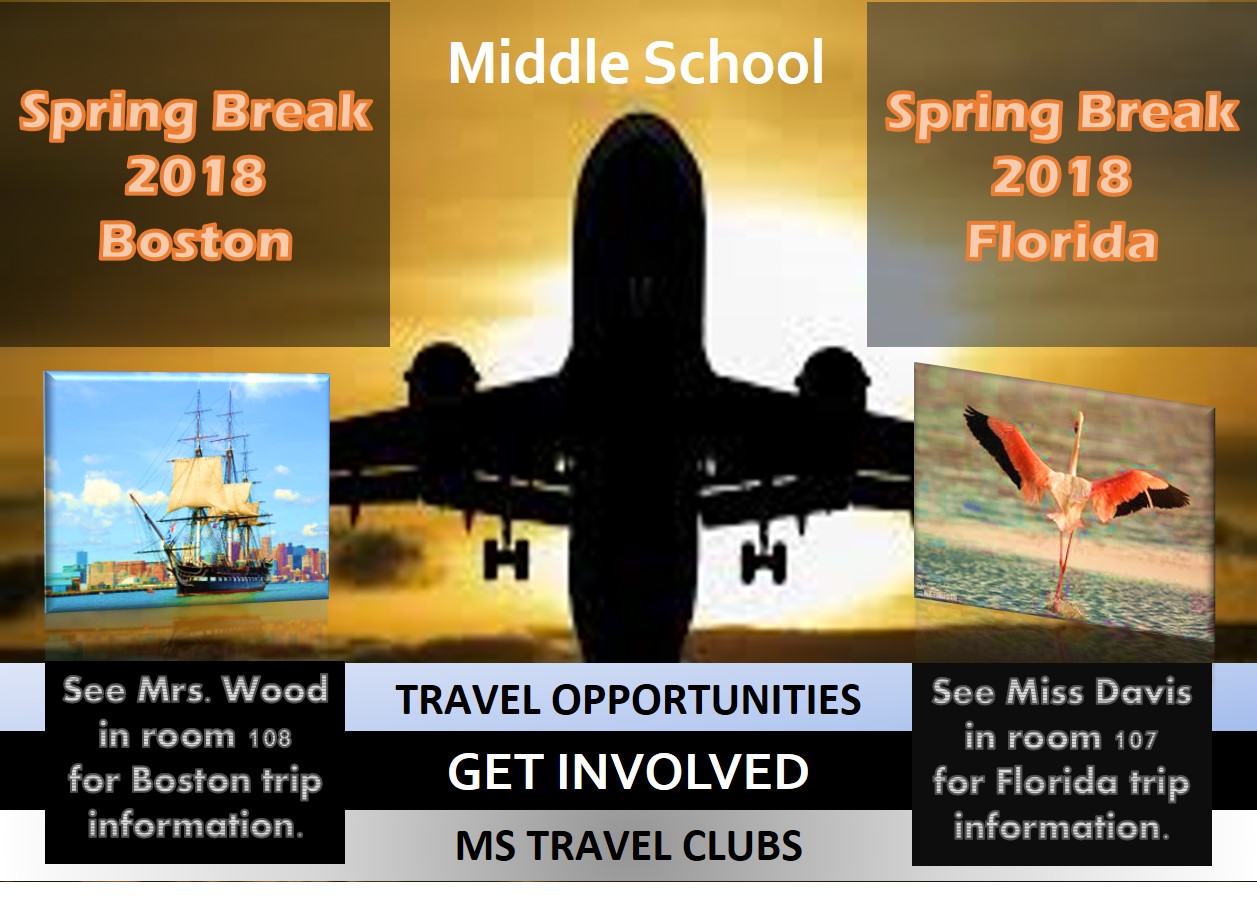 | | |
| --- | --- |
| NJHS Mark Your Calendar For Great OpportunitiesBe sure you and your parents register to participate in the college admission planning webinars, offered exclusively to NHS and NJHS members and their parents/guardians.  Click here for more information. | |
DON'T LET THE LOWEST PRICES OF THE YEAR SLIP AWAY!ORDER YOUR YEARBOOK TODAY.Follow the Jostens.com link to order your 2017-18 Horizon Honors Secondary School yearbooks today!  

​
---
THIS WEEK IN MIDDLE SCHOOL ATHLETICS
Tuesday, September 26:
MS Girls Volleyball Home vs Rancho Solano
Blue Team 3:00 pm/Silver Team 4:00 pm
 
Friday, September 29:
MS Girls Volleyball Home vs Fountain Hills
Blue Team 4:00 pm/Silver Team 4:45 pm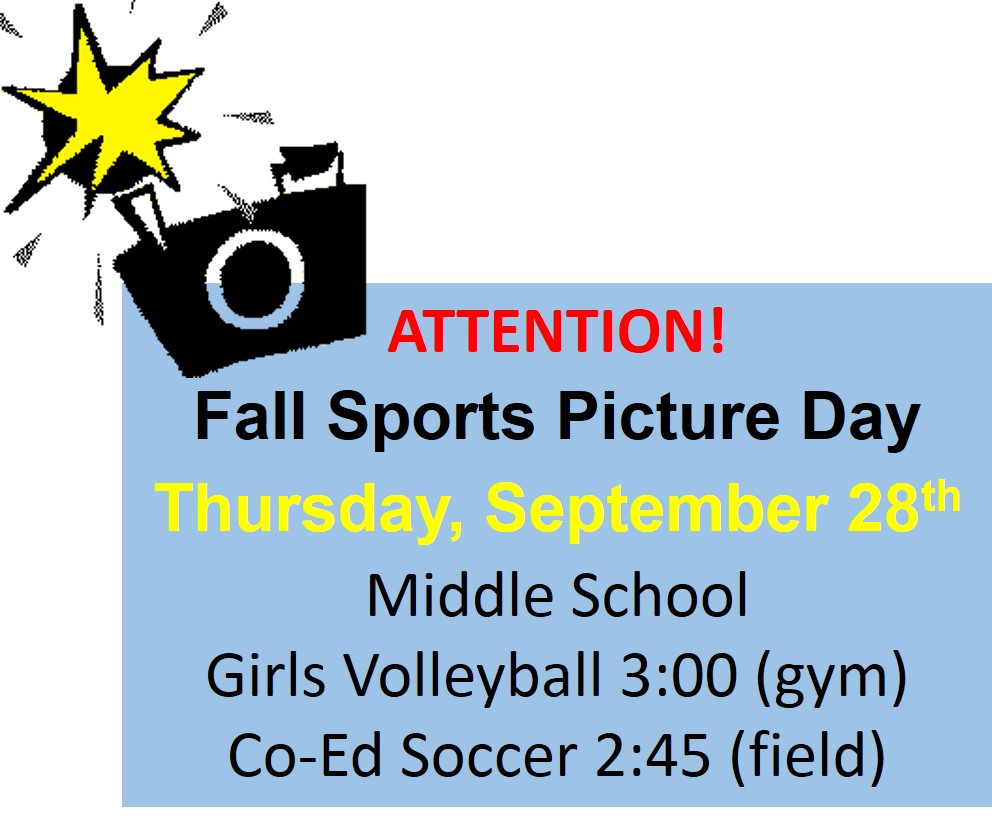 REGISTRATION DEADLINE IS WEDNESDAY, SEPTEMBER 27th!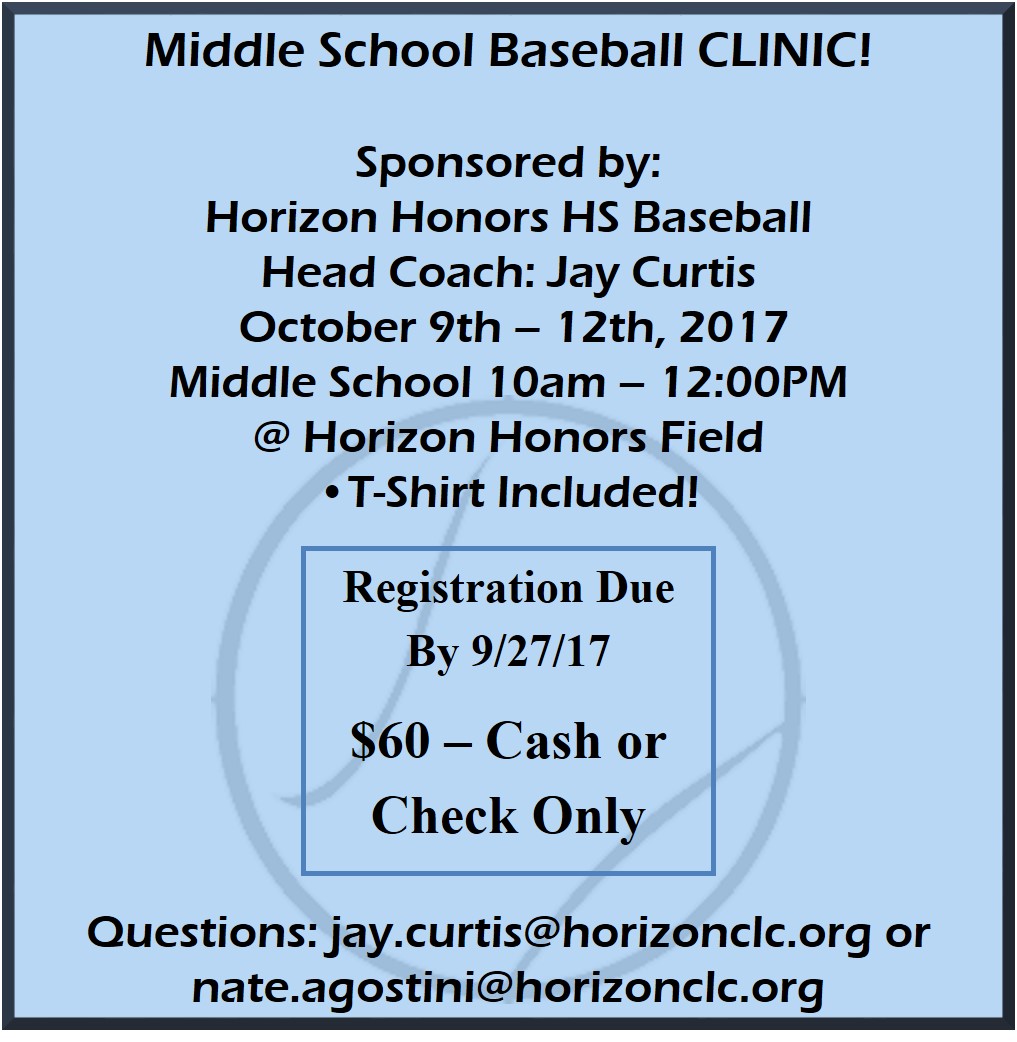 MS GIRLS VOLLEYBALL BLUE TEAM
The blue team secured a victory against Northwest Christian on September 12th. They started out rough losing the first match, but quickly refocused to clinch the win 2-1.  The team proved they could bounce back and adjust to different plays on the cuff.  It was a great team effort. 
 
On September 18th the blue team brought home another 2-1 victory over Gilbert Christian.  They lost the first set, but refocused and readjusted their attacks and won the next two matches.  Abby Crandall and Jenna Murphy led the team with three attacks each.  Faith Pellegrino and Jessica Leake stayed strong under pressure to get in their serves!  The team worked well together under pressure and played hard.
 
On September 20th, the team continued to play strong defeating Joy Christian in two sets, 25-8 and 25-12.
MS GIRLS VOLLEYBALL SILVER TEAM
The silver team faced Gilbert Christian on September 18th.  The teams lost the first set, but the second set the Eagles turned it around with a seven point run and defeat defeating Gilbert Christian 27-25.  In the third set, the team was on a 10-3 lead, but Gilbert Christian pulled it together and defeated the Eagles 10-15.  The team showed a lot of heart and determination.  Tori Schlarman led in assists, Isabella Sinacori and Evelyn Streit led with kills.  Isabella Rao led the team in digs.
 
On September 20th, the Eagles walked off the court with their first victory of the season against Joy Christian.  The team started slow losing the first set 13-25.  However, the Eagles regrouped and Isabella Sinacori came out hitting the ball and finding the floor quickly, with some great assists from Tori Schlarman.  The Eagles then won the second and third sets 25-16 and 15-13.  Allyssa Gauer had some great kills and digs along with Evelyn Streit.  Tia Macioce led the team in digs.

MS CO-ED SOCCER
On September 14th, the MS soccer team had an 8-0 victory against Phoenix Christian Grade School.  It was a great team effort.  Logan Tinsley scored his first goal of the season and Jaidan Leonard stood out defensively.
 
The MS Co-ed soccer team added another victory to their undefeated season against Joy Christian on September 19th.  Pradyoth Velagapudi, Dan Stedman, and Logan Tinsley lead the Eagles to an 8-0 win.  It was a great team effort with superb passing and tenacious defense.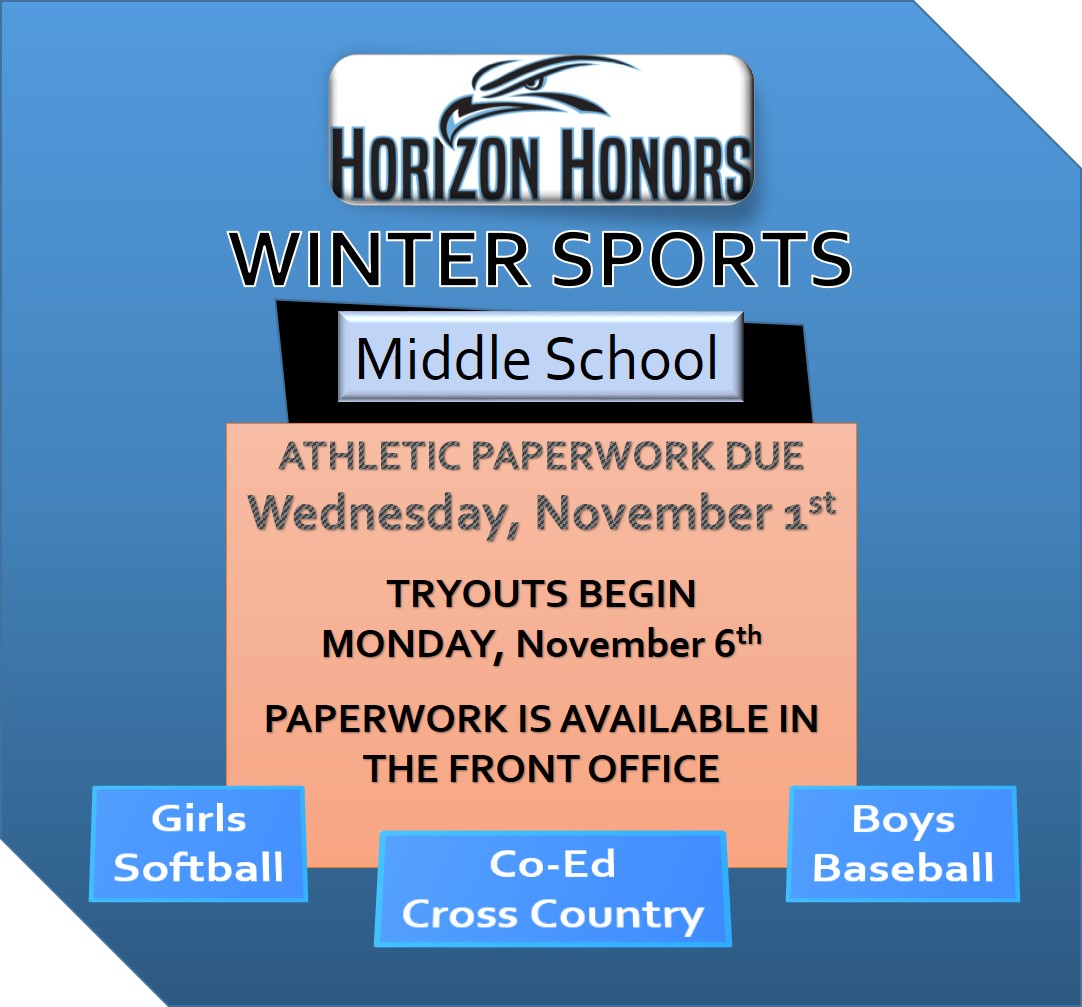 ---
---
Need some ideas for Community Service projects?At the Horizon Honors Secondary webpage, there are many opportunities available to pick something that you are interested in doing.  Sign up with family or friends and have fun while helping others.  Don't forget to take your Community Time Sheet to get signed by a supervisor while helping!
 
Check out our Horizon Honors Secondary Community Service website today at:  http://horizonhonorssecondary.org/studentinterests/communityservice
---
LEARN... BELIEVE... DREAM... DARE
---
The Book Fair is coming!
October 2nd through October 5th
7:30am to 5:00pm daily
Tuesday & Thursday until 8:00 pm
 
During the book fair, no tables will be available after school and the computers will be on a first come first served basis.  Remember that Tech Labs are available in rooms 115 and 127 on Mondays, Wednesdays and Fridays.

---
ILP CONFERENCES
At Horizon Honors, we value the student-parent-teacher triangle.  This partnership helps our students reach their potential.  Parent involvement is key and can be established during the ILP (Individual Learning Plan) conferences as you review your child's progress and set goals for the quarter. The plan will cover topics, tasks, and learning outcomes your child will be expected to achieve by the end of the quarter. The written list of goals will serve as both a visual indicator of progress and an agenda for the conference.  Students do not attend school on ILP Conference days, but rather are expected to attend the conference.  First Quarter ILP Conferences are October 19th and 20th.  Appointments can be made by calling 480-659-3000 or stopping by the Secondary School Office.
 
FIRST QUARTER ILP CONFERENCES
Thursday, October 19th 10:15 a.m. – 2:30 p.m. & 4:30 p.m. – 7:15 p.m.
Friday, October 20th 7:45 a.m. – 12:15 p.m.
 
ILP CONFERENCE DATES FOR THE REMAINDER OF THE 2017-18 SCHOOL YEAR
Thursday, January 11th 10:15 a.m. – 2:30 p.m. & 4:30 p.m. – 7:15 p.m.
Friday, January 12th 7:45 a.m. – 12:15 p.m.
Thursday, March 29th 10:15 a.m. – 2:30 p.m. & 4:30 – 7:15 p.m.
Friday, March 30th 7:45 a.m. – 12:15 p.m.
Friday, June 8th 7:45 a.m. – 12:00 p.m.

DON'T FORGET TO DOWNLOAD OUR APP!

Have you downloaded the Horizon Honors app yet? It is a one stop shop for school information and news when you are on the go! Find the link to order lunches, call in your child's absence, receive important alerts in the event of an emergency, and much more!

One important area in the app is called "Quick Tip." This is allows students and other community members to anonymously report a concern or problem to their school principal. Users can upload files, including photos/screenshots. Quick Tip is another important tool in keeping our community safe.

We strongly suggest that not only parents download the app, but grandparents, care givers, and students with smart phones also download it.

The app is available for both Apple and Android smartphones by searching for "Horizon Honors" or using the following links:
Apple Store - https://itunes.apple.com/us/app/horizon-honors/id1228842419?mt=8
Google Play - https://play.google.com/store/apps/details?id=com.relianceco.cma.horizonclc&hl=en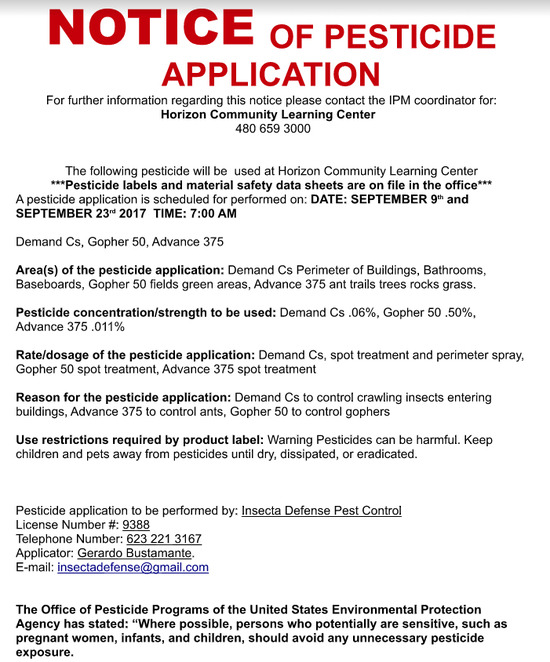 ---
---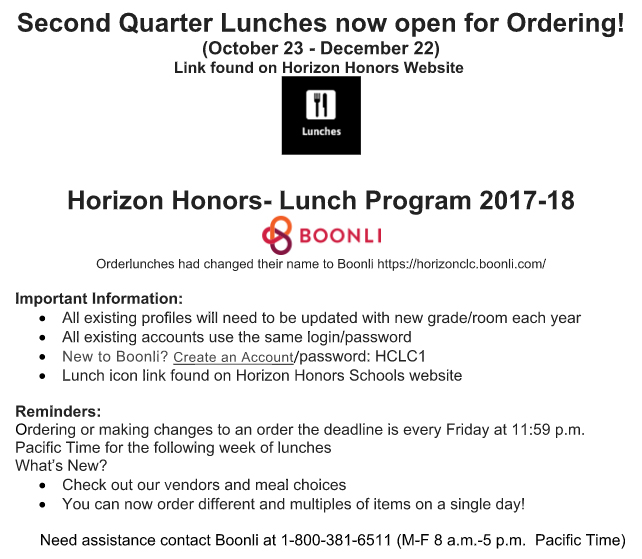 ---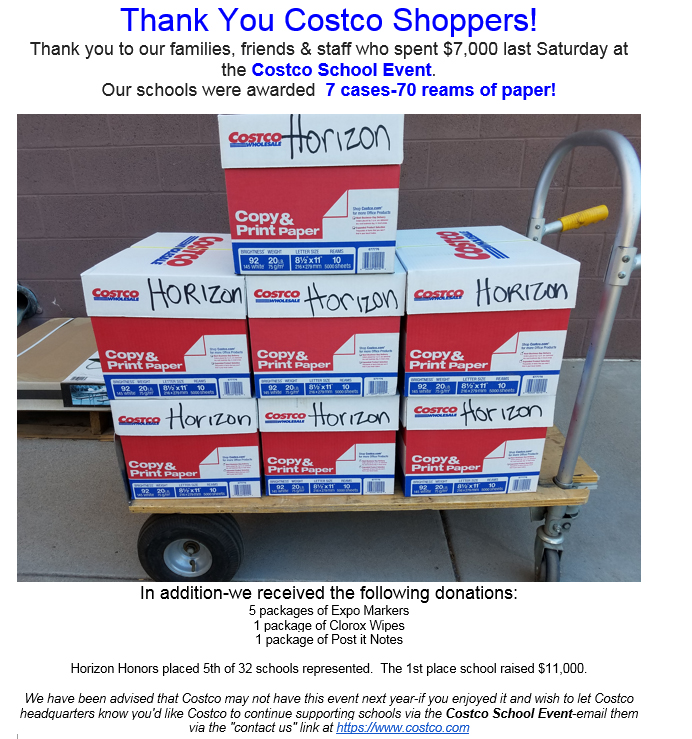 ---
SEPTEMBER
AT A GLANCE

  

 

September 22
Radio Club meets after school in room 202
MS Baking Club meets 2:30 - 3:45
Lunch Orders Due
MS Baking Club meets 2:30 - 3:45 in room 216
 
September 23
Set Construction 8:00 am to 4:00 pm in the Multipurpose Room

September 25
Origami Club after school in room 206
 
September 26
Protecting Our Environment (POE) during lunch in room 111
 
September 27
Fellowship of Christian Athletes (FCA) Huddle meets during lunch in room 208
MS Student Council meets after school in rooms 107/108
MS Baseball Clinic registration deadline
 
September 28
Secondary Spirit Day:  Music Day in support of band and choir
No Place for Hate (NPFH) meets during lunch in room 127
Project Group 2.0 meets 3:30 – 4:30 PM room 415
Salendo & Dolce Voce Choir Concert 6:00 to 6:45 pm in the Multipurpose Room
Bella Voce & Cantabile Honors Choir Concert 7:00 to 7:45 pm in the Multipurpose Room
Secondary Spirit Day:  Music Day in support of band and choir
 
September 29
Band Council meets during lunch in Band Room
NJHS Leadership meets during lunch in room 204
Radio Club meets after school in room 202
Lunch Orders Due
MS Baking Club meets 2:30 - 3:45 in room 216

September 30
Set Construction 8:00 AM to 4:00 PM




OCTOBER
AT A GLANCE

   

October 2
Fiber Arts Club meets during lunch in room 104
Origami Club after school in room 206
Book Club after school in room 108
Fall Book Fair
 
October 3
NJHS meets during lunch in room 204
Harry Potter Club after school in room 102
NJHS Daycare Buddies 2:30 – 3:30
Fall Book Fair
 
October 4
MS Gamers Club after school in room 107
Fall Book Fair
 
October 5
Project Group 2.0 meets 3:30 – 4:30 PM room 415
Fall Book Fair
 
October 6
Choir Council meets during lunch in Choir Room
Radio Club meets after school in room 202
Mainstage Theatre Arts Production sets up 2:30 to 9:00 pm
MS Baking Club meets 2:30 - 3:45 in the kitchen
 
October 9
Fall Break
 
October 10
Fall Break
 
October 11
Fall Break
 
October 12
Fall Break
 
October 13
Fall Break
 
October 14
Fall Break
 
October 15
Fall Break
 
October 16
Fall Break
Main Stage Production Tech Rehearsal
 
October 17
Fall Break
Main Stage Production Tech Rehearsal
 
October 18
Fall Break
Main Stage Production Tech Rehearsal
 
October 19
ILP Day 10:15 a.m. – 2:30 pm & 4:30 pm – 7:15 pm
Main Stage Production Tech Rehearsal
 
October 20
ILP Day 7:45 a.m. – 12:15 p.m.
Main Stage Production Tech Rehearsal
Lunch Orders Due
 
October 23
First Day of Second Quarter
Origami Club after school in room 206
Book Club after school in room 108
 
October 24
Protecting Our Environment (POE) during lunch in room 111
 
October 25
Fellowship of Christian Athletes (FCA) Huddle meets during lunch in room 208
MS Student Council meets after school in rooms 107/108
8th Grade Human Growth & Development Parent Meeting 6:00 to 7:00 pm in room 205
 
October 26
No Place for Hate (NPFH) meets during lunch in room 127
Project Group 2.0 meets 3:30 – 4:30 PM room 415
Mainstage Production Parent Picture Rehearsal at 5:00 pm in the Multipurpose Room
 
October 27
Secondary Spirit Day:  Celebrate Theatre Arts
Band Council meets during lunch in Band Room
Radio Club meets after school in room 202
Cantabile Honors Choir at AMEA Choral Festival 7:30 am to 2:30 pm
Harvey Opening Night 7:00 to 9:00 pm
Lunch Orders Due
 
October 28
Harvey Arts 7:00 to 9:00 pm
 
October 30
Fiber Arts Club meets during lunch in room 104
Origami Club after school in room 206
Book Club after school in room 108