HORIZON HONORS
HIGH SCHOOL

EBLAST
4.28.2017
RATED AN "A" SCHOOL BY THE AZ DEPARTMENT OF EDUCATION

(2014)
TESTING NEXT WEEK
Monday, May 1st:
AP Chemistry 8 AM – Noon  
No Chromebooks Available All Day
 
Tuesday, May 2nd:
No Chromebooks Available All Day
 
Wednesday, May 3rd:
AP Literature 8 AM – Noon  
 
Thursday, May 4th:
AP Government 8 AM – Noon  
 
Friday, May 5th: 
AP US History 8 AM – Noon
GET YOUR DBACKS TICKETS! The D-backs, along with Horizon Honors, invite you to bring your family and friends to the game on Saturday, May 13th vs. the Pittsburgh Pirates.
 
Come see the Cantabile Honors Chorale perform the National Anthem on the field prior to the game!  Tickets are specially discounted and a portion of the proceeds from every ticket sold will benefit the choir.  Purchase your tickets at D-backs Tickets for your fun family night.

2017-2018 STUCO OPPORTUNITIES!
Do you have Eagle Spirit?
Do you enjoy community service?
Do you like working with others?
We need you to join High School Student Council!

Come to an informational meeting on Friday, May 5th @ lunch in Room 101. Positions available are for the Executive Board:
Student Body President

Student Body Vice President

Student Body Secretary-Treasurer

Student Body Communications Director

Class Presidents for Seniors, Juniors and Sophomores
Requirements include prior service on Student Council and academic eligibility in good standing.  We'll see you on May 5th! If you have questions, email or visit Mrs. Baird davina.baird@horizonclc.org.
JUNIOR/SENIOR PROM IS NEXT SATURDAY!
Juniors and Seniors -- your 2017 prom is almost here!  Please join us for A Night at the Museum as we dance the night away under the stars at the Arizona Museum of Natural History.  When you need a break from dancing, you can enjoy some desserts, visit some of the museum exhibits, and take a few timeless photos with the dinosaurs.  Prom is 
Saturday, May 6

, from 

8pm-midnight

.  Tickets can be purchased in advance or at the door (cash or check only).  The Arizona Museum of Natural History is located at 53 N. 

Macdonald, Mesa, AZ 85201. 

Guest forms are available in the office. 

See you there!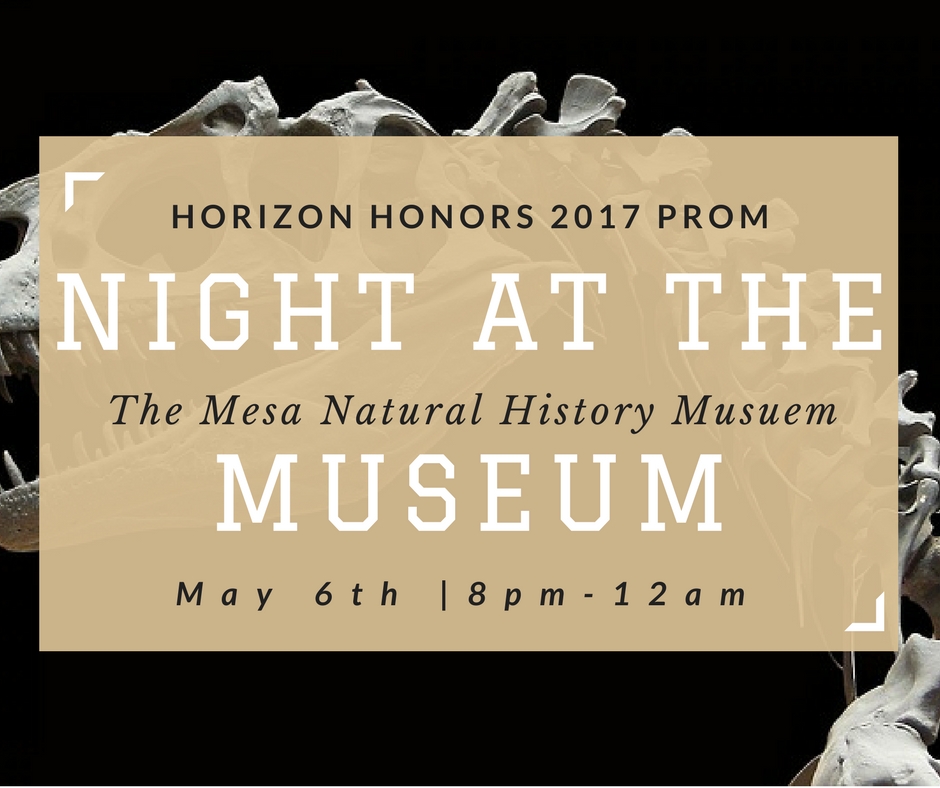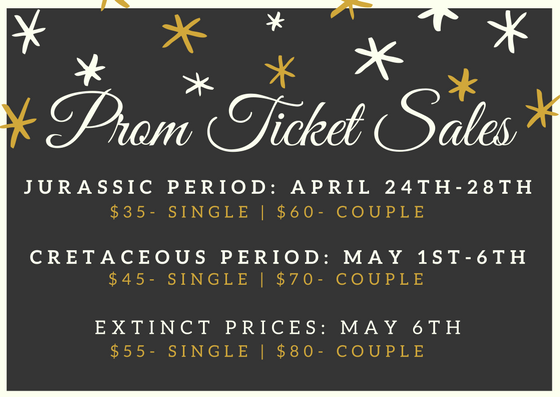 STAND4CHANGE NEXT FRIDAY
On 
Friday, May 5th, at 9 a.m.,
 Horizon Honors Secondary School students will join millions of students and teachers around the world as they stand in silence for five minutes to support the Stand4Change movement against bullying.  Stand4Change is part of Defeat the Label, an organization that empowers students to end bullying and puts the power back where it belongs, in the hands of the students.  This will also be part of our designation as a No Place for Hate School:  we promise to promote respect, recognize individual dignity, & combat hate in all forms.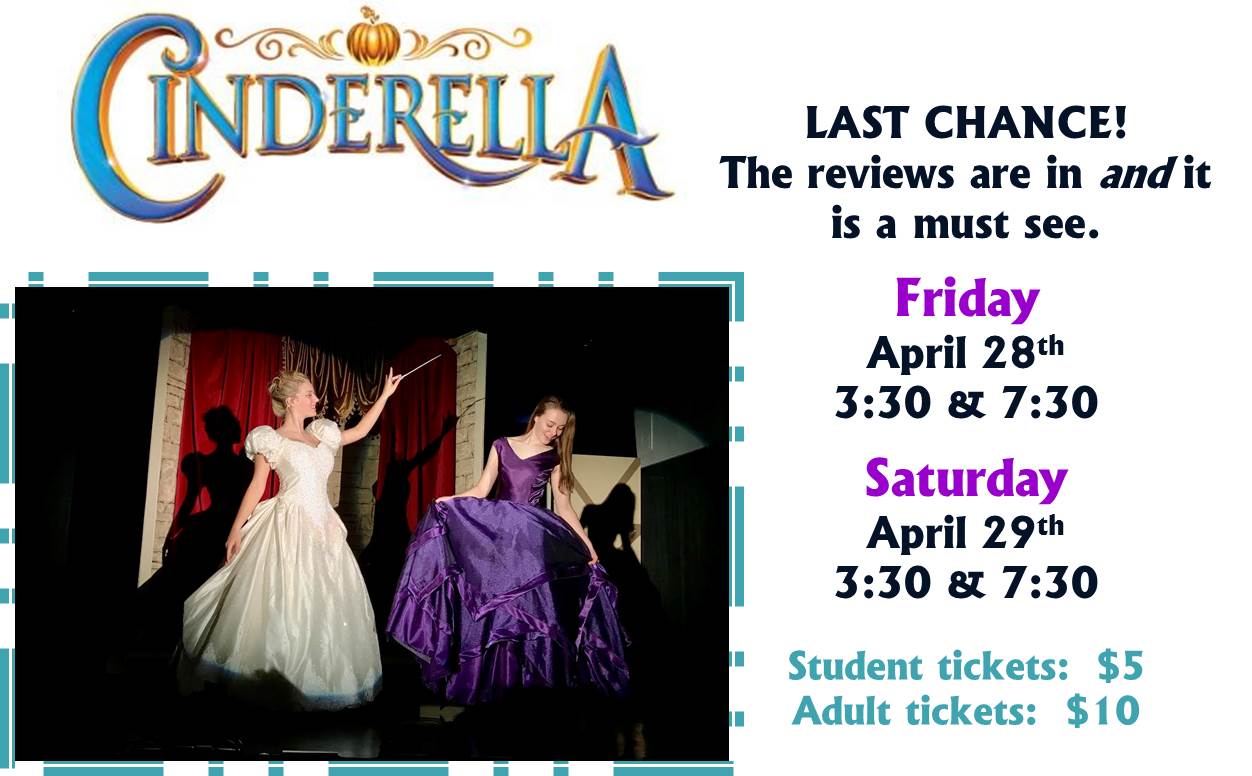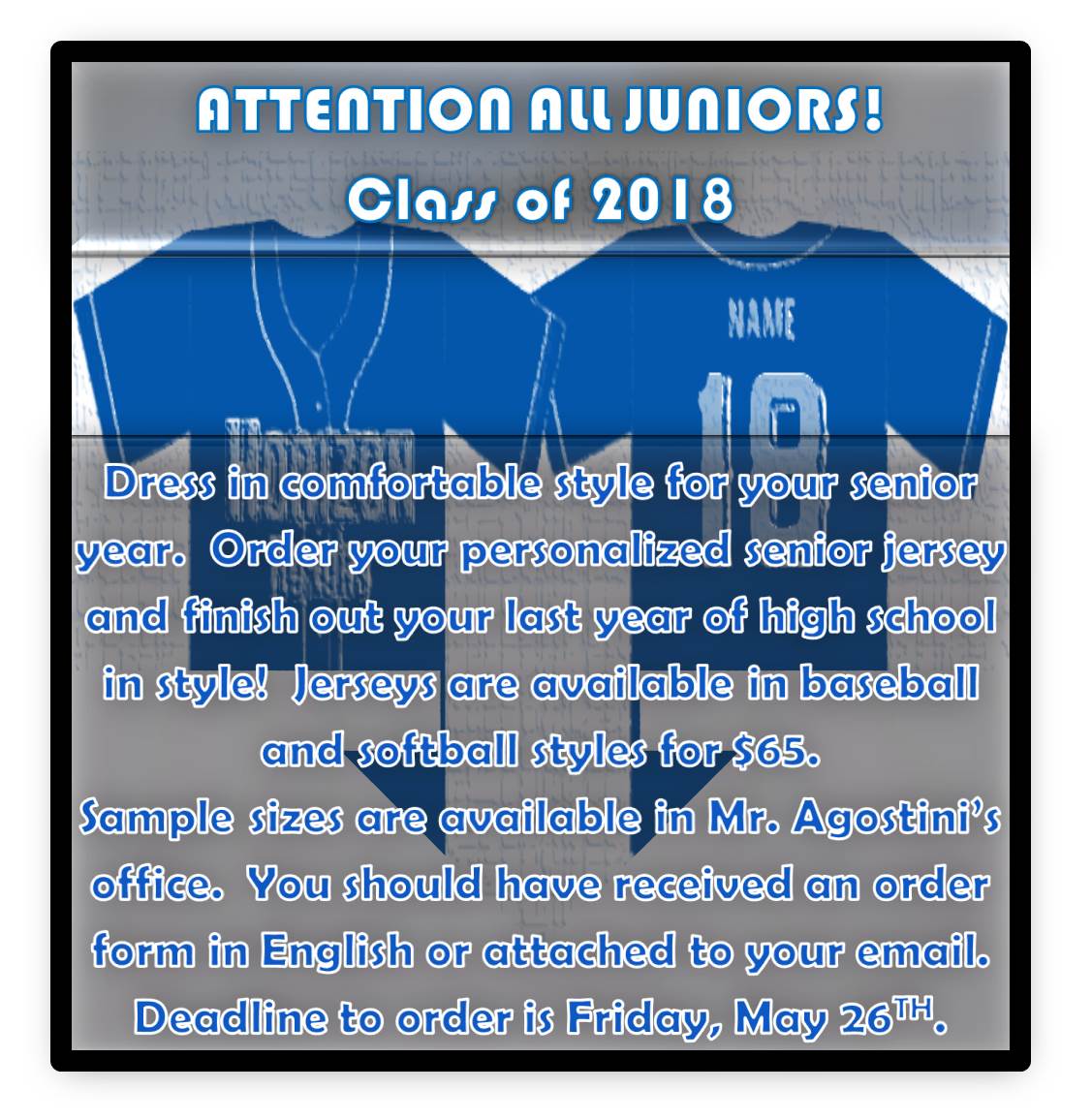 SENIORS - SHARE YOUR STORY!
The National Alliance for Public Charter Schools will kick off its #30DaysofGrad series during National Charter Schools Week and will highlight graduation success stories throughout the month. The National Alliance will accept student-written essays of approximately 500 words, along with a photo. Share your story here.

---
NEXT WEEK IN HIGH SCHOOL ATHLETICS
It's a great day to be an eagle! Please support our teams!
Monday, May 1:
Varsity Boys Volleyball @ Scottsdale Christian @ 5:30 p.m.

Co-Ed Golf vs. Gilbert Classical @ Kokopelli Golf Course @ 3 p.m.
Tuesday, May 2:
CO-ED GOLF
Golf hosted their last home invitational of the season last Thursday finishing in 3rd place with a team score of 223. Anna Cochrane was the lowest for Horizon shooting a 51. Ethan Spragg shot a personal best of 61.
VARSITY BOYS VOLLEYBALL
On April 19th the boys volleyball team defeated Queen Creek: 3-0.  Trevor Weary had another double-double with 21 kills and 18 digs along with three blocks and three aces.  Kyle Murphy had eight kills and 12 digs; Jeremy Kollman had eight kills and three blocks; and Matt Murphy had eight kills and one block.
 
The following day the team defeated Marcos de Niza 3-0.  Trevor Weary continued to be on fire with yet another double-double of 17 kills and 11 digs along with five aces and one block.  Kyle Murphy had nine kills, seven digs and one ace.
 
These defeats leave The Eagles with a fantastic record of 25-4!
---
TRANSCRIPTS FOR COLLEGE
Seniors!  Request your final transcripts to be sent to the college you plan to attend in the fall.  Transcripts can be ordered now through parchment.com.   Further instructions can be found at Final Transcript Request to better assist you.  Make sure to click the "Hold for Grades" button if you want the transcripts to include final semester grades.  Please note that staff will be on summer break and these requests should be submitted prior to Monday, June 5th.  
| | |
| --- | --- |
| APPLICATIONS DUE TODAY!Are you a senior that has plans to continue your education beyond high school?  Do you plan to attend a technical school, community college, or college/university?  HCLC is announcing the Larry Pieratt Scholarship to help you meet your financial needs.  This scholarship is given by the school to honor HCLC founder, Larry Pieratt.  There will be four $1,000 scholarships given this spring.  The scholarship is based on academic merit, leadership, and community service.  The Larry Pieratt Scholarship applications have been emailed to all seniors.  Applications are due April 28th and scholarship recipients are announced May 12th. | |
SENIORS!
Check your student email for the Senior Post High School Survey.  You are responsible for completing the SENIOR POST HIGH SCHOOL SURVEY by Wednesday, May 3rd. We use your answers to celebrate your achievements at the graduation ceremony.
 
Any updates/changes that need to be made after this deadline, please see Mrs. Elkins in the front office. GET STARTED NOW!
---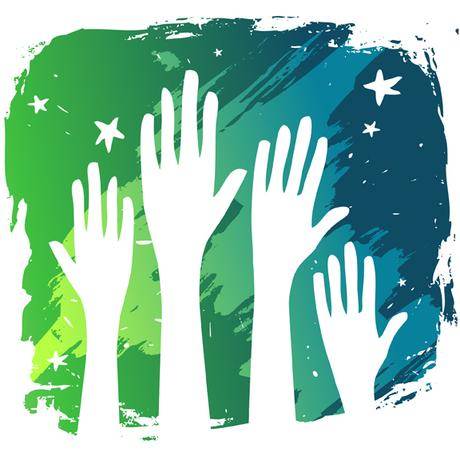 COMMUNITY SERVICE OPPORTUNITIES
Phoenix Public Library Summer Volunteer
The Phoenix Public Library is recruiting a limited number of teens, ages 12-17, to volunteer May 29 - July 29, 2017.
 
Learn more about becoming a teen summer volunteer.  It's fun. It's rewarding. It looks great on college applications. It can help you get a job. Free Job Skills 101 workshops just for teen summer volunteers.
 
Baby Item Drive
May 15th – May 19th
Key Club will be collecting baby items for children in Foster Homes. Items needed are:  Baby clothing newborn to 5T, booties/socks, bathing items, sippy cups, umbrella strollers, diapers, bottles, baby books, diaper rash cream, blankets, shoes or gift cards. Collection boxes will be in the front office, Mr. V's room and in the Media Center. 
 
Phoenix Rescue Mission Fill-a-Bag, Feed-a-Family
This program is an integral part of making sure we can give hope and a hand up to an incredible number of needy families in our community.  If you would like to participate, pick up an orange bag in the Media Center and fill with staple items:  cereal, soup, peanut butter, rice/pasta, beans, canned vegies, canned meat, soap, toothpaste, toilet paper.  Please return the bag to the Media Center by Friday, May 12th.  
 
Volunteer Opportunities on Campus
Please join us Friday, May 12th in the Multipurpose Room from 2:30 to 5:00 pm to make sandwiches, decorate lunch bags, write inspirational messages and pack them all together for the Phoenix Rescue Mission.  Preparing a batch of sack meals is a quick and easy way to help our homeless population stay fed, safe and healthy. So bring a friend and come help for a bit or the entire shift.  Key Club provides all items needed for this event.  Contact Mindy Duet if you have any questions.
 
REMINDER:
​Community Service Time Sheets due by MAY 1st for seniors and May 15th for grades 7 through 12.
---
LEARN... BELIEVE... DREAM... DARE
Earlier this week, 14 Key Club Members & friends join us at Feed My Starving Children!  Students helped to pack 99 cases of food that will go to feed 59 children for an entire year in Nicaragua.  What a great group of students!  We had a blast!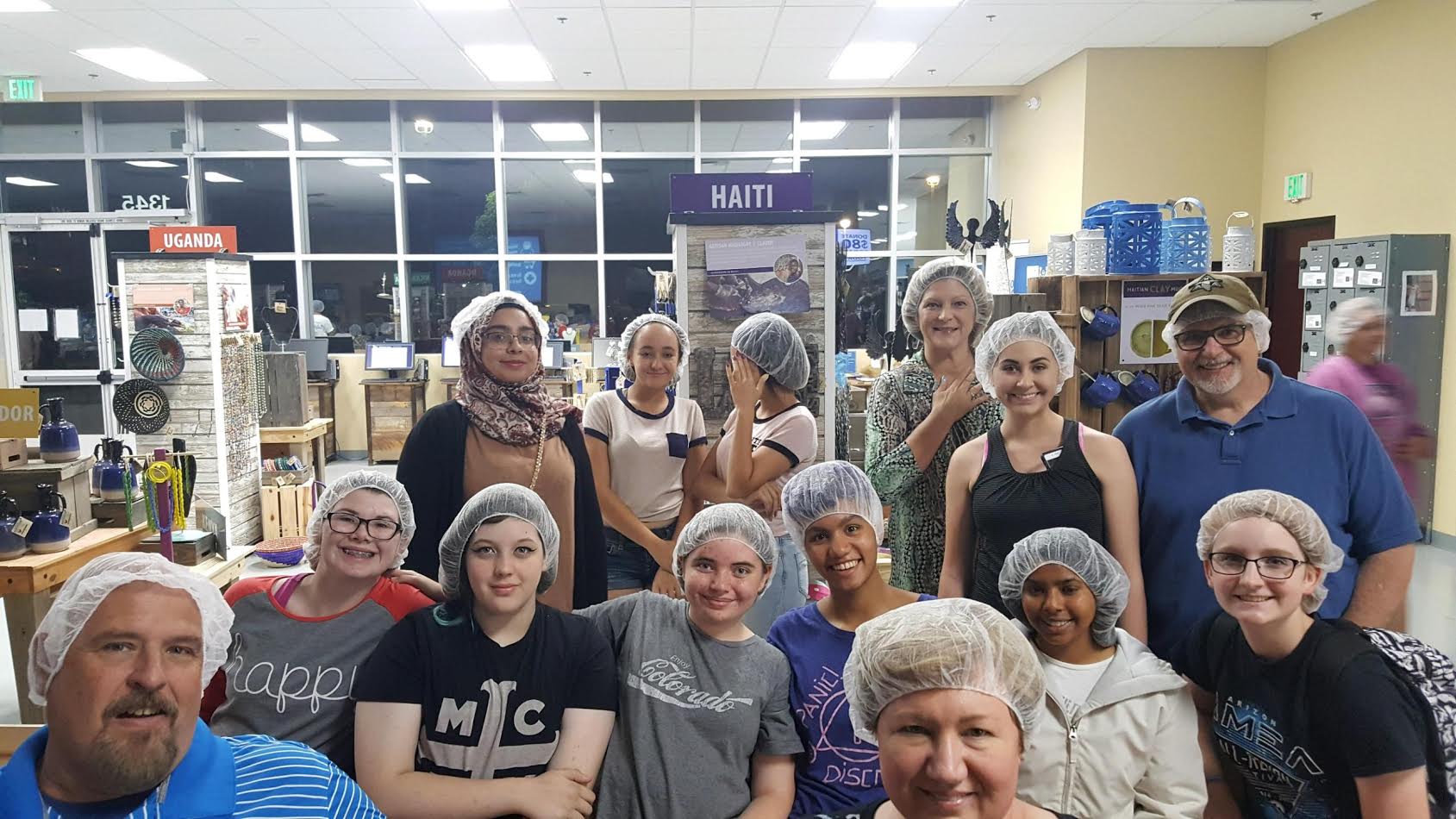 ---
BOGO BOOK FAIR IS COMING!

The Buy One Get One Free Book fair is almost here! Mark your calendars now for May 9th, 10th & 11th, 7:30 a.m. to 5 p.m. DAILY! 3 days only, every single item is Buy One, Get One FREE! This is a great time to stock up on Summer Reading Books.



---
---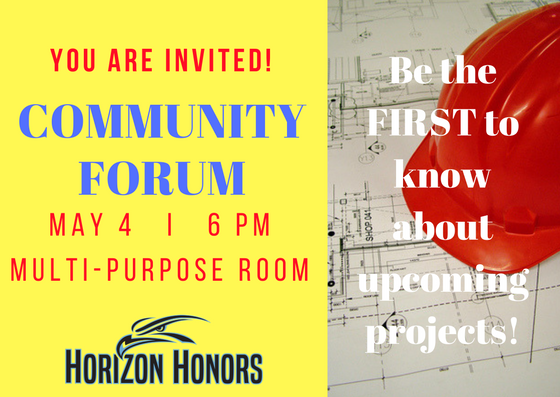 SCHOOL LUNCH ORDERS DUE TODAY!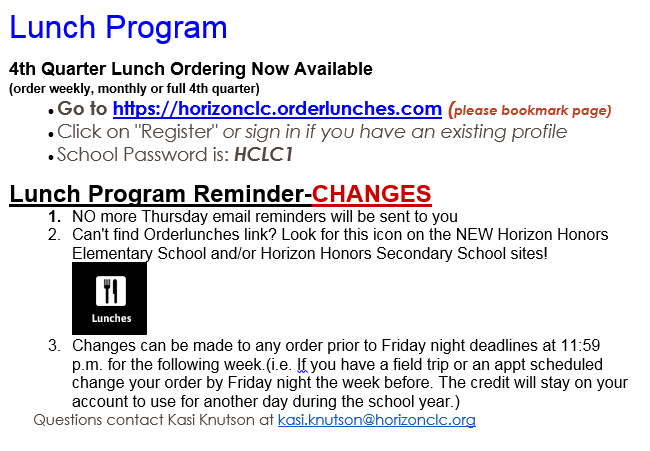 ---
APRIL
AT A GLANCE

   

  

​

 

April 28
Pre-Med Club meets at lunch room 211Choir Council meets at lunch in the Choir Room
Ping Pong Club 2:30 pm to 3:30 pm in MS Courtyard
Cinderella performance at 3:30 PM in the Multipurpose Room
Cinderella performance at 7:30 PM in the Multipurpose Room
Lunch Orders Due
High School Spirit Day:  Lace Up 4 Track & Field

April 29
Cinderella performance at 3:30 PM in the Multipurpose Room
Cinderella performance at 7:30 PM in the Multipurpose Room

April 30
Set Strike 1:00 – 4:00 PM​​For a full list of Secondary School activities, check out the Events Calendar.

MAY
AT A GLANCE

   

  

​

May 1
Key Club Leadership Team meets at lunch room 103
AP Chemistry Exam 8 am to 12 pm

May 2
POE – Protecting Our Environment Club meets at lunch room
Personal Fitness Fieldtrip Focus Climbing Gym 8:30 am to 2:15 pm

May 3
AP Literature Exam 8 am to 12 pm
Student Council meets after school room 105
Personal Fitness Fieldtrip Focus Climbing Gym 8:30 am to 2:15 pm

May 4
He For She Club meets at lunch room 101
GSA – Gay-Straight Alliance meets at lunch room 109
AP Government Exam 8 am to 12 pmMay 5
Band Council meets at lunch in the Band Room
reSEARCHing The Cure Club meets at lunch room 209
Ping Pong Club 2:30 pm to 3:30 pm in MS Courtyard
AP U.S. History Exam 8 am to 12 pm
Stand4Change 
Lunch Orders Due

May 6
PROM:  A Night at the Museum at Arizona Museum of Natural History 8pm to midnightMay 8
AP Biology Exam 8 am to 12 pm
Gamers Club meets at lunch room 112
Key Club Leadership Team meets at lunch room 103
Wilderness Club meets at lunch room 109
Fiber Arts Club meets at lunch room 104
Graduation Ticket Distribution
Physics Field Trip to Castles & Coasters 8:30 AM to 12:30 PM

May 9
AP Calculus AB & BC Exam 8 am to 12 pm
National Honor Society (NHS) meets at lunch room 209
BOGO Book Fair in the Media Center

May 10
MUN – Model United Nations meets at lunch room 112
Student Council meets after school room 105
BOGO Book Fair in the Media Center
Southwest Portraits presentation to juniors 9:45 in gym

May 11
AP World History Exam 8 am to 12 pm
AP Statistics Exam 12 to 4 pm
Art Club meets at lunch in the Art Room
Film Club meets at lunch room 115
National Honor Society (NHS) Induction 6 to 7 pm
BOGO Book Fair in the Media Center

May 12
Choir Council meets at lunch in the Choir Room
Pre-Med Club meets at lunch room 211
Ping Pong Club 2:30 pm to 3:30 pm in MS Courtyard
Key Club Phoenix Rescue Mission Community Service in the Multipurpose Room/Kitchen 2:45 – 5:00 PM
Lunch Orders Due

May 13
Cantabile Honors Chorale Chase Field 3:15 to 10 pmMay 15
Key Club Leadership Team meets at lunch room 103
Cap and Gown Distribution in the secondary office
Key Club Baby Items Drive for Babies in Foster Care

May 16
POE – Protecting Our Environment Club meets at lunch room
The Masque Rehearsal 2:30 to 6 pm in the multipurpose room
Key Club Baby Items Drive for Babies in Foster Care

May 17
FCA – Fellowship of Christian Athletes Club meets at lunch room 208
Student Council meets after school room 105
The Masque:  An Evening of Theater 7 to 9 pm in the multipurpose room
Key Club Baby Items Drive for Babies in Foster Care

May 18
He For She Club meets at lunch room 101
GSA – Gay-Straight Alliance meets at lunch room 109
High school lunch with principal room 101
Band Concerts 6 to 7:30 pm in multipurpose room
Key Club Baby Items Drive for Babies in Foster Care

May 19
Band Council Meeting at lunch in Band Room
Ping Pong Club 2:30 pm to 3:30 pm in MS Courtyard
Art and Guitar Showcase 6 to 8 pm
Secondary yearbook distribution
Seniors check graduation status
Lunch Orders Due
Key Club Baby Items Drive for Babies in Foster Care

May 22
Class of 2017 Spirit Week:  Career Day (Seniors only) – Dress as you would for your future career choice
Gamers Club meets at lunch room 112
Key Club Leadership Team meets at lunch room 103
Wilderness Club meets at lunch room 109
Fiber Arts Club meets at lunch room 104
Bella Voce, Dolce Voce & Magnum Chordum Concert 6:30 pm
Cantabile Honors Chorale Concert 7:30

May 23
Class of 2017 Spirit Week:  Senioritis Day (Seniors only) – Dress comfy in your PJs
National Honor Society (NHS) meets at lunch room 209
High School Student Council Executive Board Elections

May 24
Class of 2017 Spirit Week: (Seniors only) "What did you say, eh?" Day – Dress as your future senior citizen self
MUN – Model United Nations meets at lunch room 112
National Honor Society meets at lunch room 209
Seniors vs Faculty Dodgeball at lunch
Student Council meets after school room 105

May 25
Class of 2017 Spirit Week:  College Day (Seniors only) -- Dress in your college gear
Senior Final Exams
Art Club meets at lunch in the Art Room
Film Club meets at lunch room 115
No Place for Hate during lunch in room 127

May 26
Class of 2017 Spirit Week:  Aloha Day (Seniors only) – to say Aloha, goodbye
Senior Final Exams
Seniors materials and uniforms due
Seniors last day of school
Choir Council meets at lunch in the Choir Room
Pre-Med Club meets at lunch room 211
Ping Pong Club 2:30 pm to 3:30 pm in MS Courtyard
High School Election Dance in the multipurpose room 7 PM to 10:00 PM
Lunch Orders Due

May 29
Memorial Day no school

May 30
National Honor Society meets at lunch room 209
Senior Brunch 10 to 12 pm in the multipurpose room
Commencement Rehearsal 1 to 2:30 pm
Choir commencement rehearsal 4 pm
Band commencement rehearsal 4:30 pm

May 31
FCA – Fellowship of Christian Athletes Club meets at lunch room 208
MUN – Model United Nations meets at lunch room 112
Student Council meets after school room 105