HORIZON HONORS
MIDDLE SCHOOL

EBLAST
4.14.2017
RATED AN "A" SCHOOL BY THE AZ DEPARTMENT OF EDUCATION

(2014)
---
TESTING THIS WEEK
Monday, April 17th - No Homework – Prepare for Testing: Sleep Well and Eat a Good Breakfast
 
Tuesday, April 18th - AZMerit Writing 7th & 8th Grade 8 AM – 11 AM - BRING YOUR EARBUDS - No Homework
No Chromebooks available in classes or Scholastic Lab today
 
Wednesday, April 19th - No Homework – 8th Graders Prepare for Testing: Sleep Well and Eat a Good Breakfast
No Chromebooks available in classes or Scholastic Lab today
 
Thursday, April 20th - AIMS Science Test 8th Grade 8 AM – 11 AM  

NATIONAL GEOGRAPHIC BEE!Horizon Honors is launching its first school National Geographic Bee with student teams from Middle School (7/8) and Intermediate School (5/6) competing against each other.
 
Teams will answer geography and science questions by buzzing in or writing answers on white boards.  The top four teams from each school will advance to the final competition on May 26th 8:30 to 10:30am.  This is a Battle of the Books style arena with some new twists!
 
Daily practice quizzes are accessible online @ National Geographic Bee Study Corner.
Mark your calendars and come check out the launch of this exciting new event.
​Field Trip Flashback: 8th Graders explore WWII & 20th Century Flight at Pima Air & Space Museum last week
 
Horizon students enjoyed a beautiful sunny day last week getting up close to real aircraft of the major eras in flight. Perhaps the group favorite was the B-17 which they loved to climb up inside and examine for themselves.  Groups got to speak with Veterans from several conflicts, including WWII, about their experiences in the war and the many challenges of defending one's country.  Horizon's own WWII aircraft expert, Mr. Vitagliano, provided commentary as well, having previously spoken with the students in class about the aerial bombing campaigns of Europe in WWII.  Exploring topics from Women in Flight to the Contributions of African Americans in WWII, the students reported the day was well spent and they gave the Museum two thumbs up!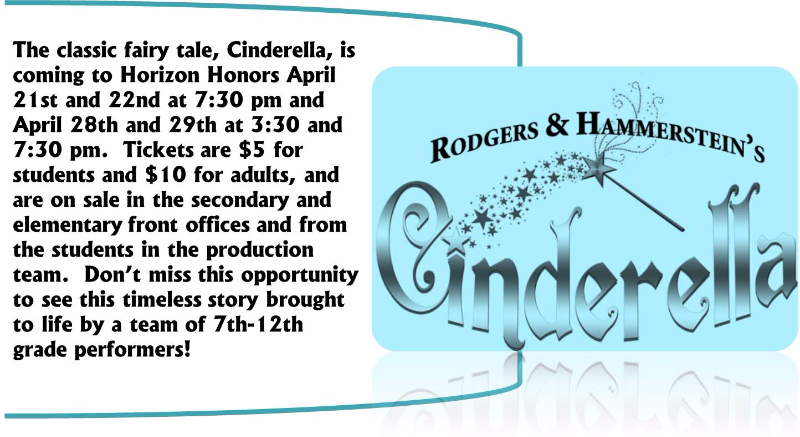 DISCOUNTED DIAMONDBACKS TICKETS!The D-backs, along with Horizon Honors High School, invite you to bring your family and friends to the game on Saturday, May 13th vs. the Pittsburgh Pirates.
 
Come see the Cantabile Honors Chorale perform the National Anthem on the field prior to the game!  Tickets are specially discounted and a portion of the proceeds from every ticket sold will benefit the choir.  Purchase your tickets at D-backs Tickets for your fun family night.
---
NEXT WEEK IN MIDDLE SCHOOL ATHLETICS
It's a great day to be an eagle! Please support our teams!

Tuesday, April 18:
Girls Basketball Away vs Joy Christian 5:00pm

Boys Basketball Away vs Joy Christian, Blue Team 4:00pm, Silver Team 6:00pm
Wednesday, April 19:
GIRLS BASKETBALL
The middle school girls played two tough games this week. On Tuesday the team lost by 4 points even with the awesome efforts of Jessica Leake and Mackenzie Anderson.  On Thursday with standout performances by Jadyn Dykstra and Annaliese Hensel the girls still lost by 6 points
SPRING SPORTS PICTURE DAYFRIDAY, APRIL 21ST 

Girls Basketball, Boys Basketball and Spiritline will meet in the gym at 2:30 for pictures.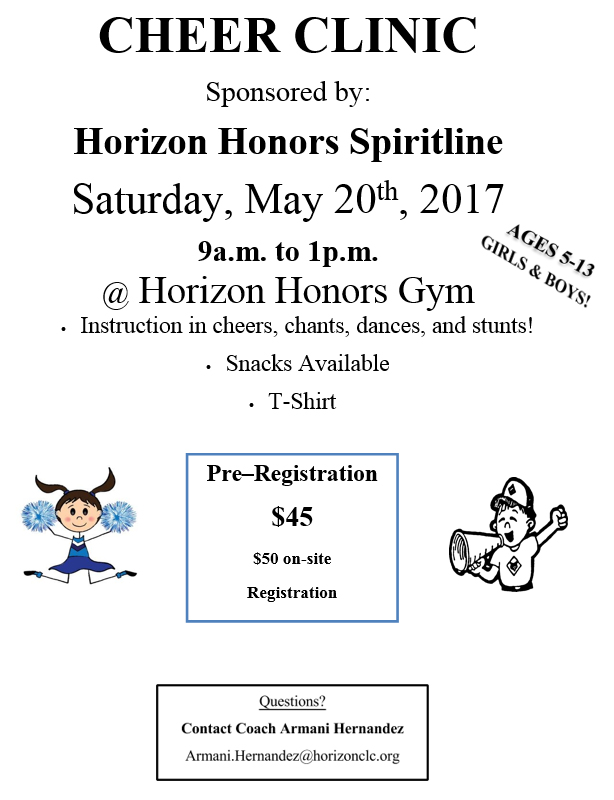 ---
---
---
LEARN... BELIEVE... DREAM... DARE
---
---
PLAN AHEAD - 8TH GRADE PROMOTION CEREMONY


It's time to plan ahead because the transition to high school is a milestone in a student's educational career.  Please join us as we celebrate our Middle School students' promotion from 8th Grade. The ceremony will be held in the Larry Pieratt Activity Center on Friday, June 2nd at 6 p.m. Often students dress up for the occasion; however the Horizon Honors student dress code remains in effect. Girls must have shoulders straps at least 2" wide or smaller straps covered with a jacket or shrug while on campus. Wraps and shawls are not allowed. Shoes may not have open backs and are limited to a 2" heel height. All families will receive six admission tickets prior to the ceremony.  All persons entering the promotion ceremony must have a ticket so we can have enough seating for all families. The office has a waitlist for additional tickets.  We look forward to a fabulous celebration.  REMINDER:  All student fees must be paid and all school materials and uniforms returned to participate in the promotion ceremony.
8TH GRADE BABY PHOTOS
As part of the annual 8th Grade Promotion Celebration we will have a slideshow featuring baby pictures of our 8th graders. Parents, that means we need your help! Please send a digital or scanned copy (jpeg or bitmap) of your little darling to pam.wagner@horizonclc.org by May 12th. Make sure the student's full name is on the file. Toddler pictures will work. We are looking for a photo that captures your little one's personality. Please do not send original photos to the school.
ALTERNATIVE SCHOOL DAY SCHEDULE NEXT WEEK!
In an effort to support our students to perform at their best, Horizon Honors is implementing some changes to our test taking procedures.  More will be shared as we get closer to the testing window, but one change that will impact all students is an alternative schedule we will be following for four days.  This schedule will allow us to test our students only in the morning blocks when they are most ready to perform, minimize the impact on instructional days, prepare middle school age students for computer based testing, review curriculum without disrupting the regular course curriculum, and allow for technology to be available for both testing and classroom use.  Please read each day carefully to understand how your schedule will be affected.
Wednesday, April 19th
8:00 – 10:30 AM - Math & Language Arts Cumulative Review and Computer Based
                                  Test Taking Strategies
10:33 – 11:24 AM - Block 1 & Brief Announcements
11:24 – 11:54 AM  - Lunch
11:57 – 12:46 PM  - Block 2
12:49 – 1:38 PM - Block 3
1:41 – 2:30 PM - Block 4
 
Thursday, April 20th
8:00 – 10:30 AM - 8th grade AIMS Science Test
                               - 7th grade Math & Language Arts Cumulative Review and Computer
                                    Based Test Taking Strategies
10:33 – 11:24 AM - Block 5 & Brief Announcements
11:24 – 11:54 AM  - Lunch
11:57 – 12:46 PM  - Block 6
12:49 – 1:38 PM - Block 7
1:41 – 2:30 PM -  Block 8

Wednesday, April 26th 
8:00 – 10:30 AM - Math & Language Arts Cumulative Review and Computer Based
                                    Test Taking Strategies
10:33 – 11:24 AM - Block 5 & Brief Announcements
11:24 – 11:54 AM - Lunch
11:57 – 12:46 PM - Block 6
12:49 – 1:38 PM - Block 7
1:41 – 2:30 PM -  Block 8
 
Thursday, April 27th 
8:00 – 10:30 AM - Students not in math courses listed below – Math & Language Arts Cumulative Review
                                  and Computer Based Test Taking Strategies
                                - End Of Course Testing – Mathematics All Students in Algebra 1-2,
                                Algebra 1-2 Honors, Geometry, Geometry Honors, Algebra 3 – 4,
                                and College Algebra Honors
10:33 – 11:24 AM - Block 1 & Brief Announcements
11:24 – 11:54 AM - Lunch
11:57 – 12:46 PM -  Block 2
12:49 – 1:38 PM - Block 3
1:41 – 2:30 PM - Block 4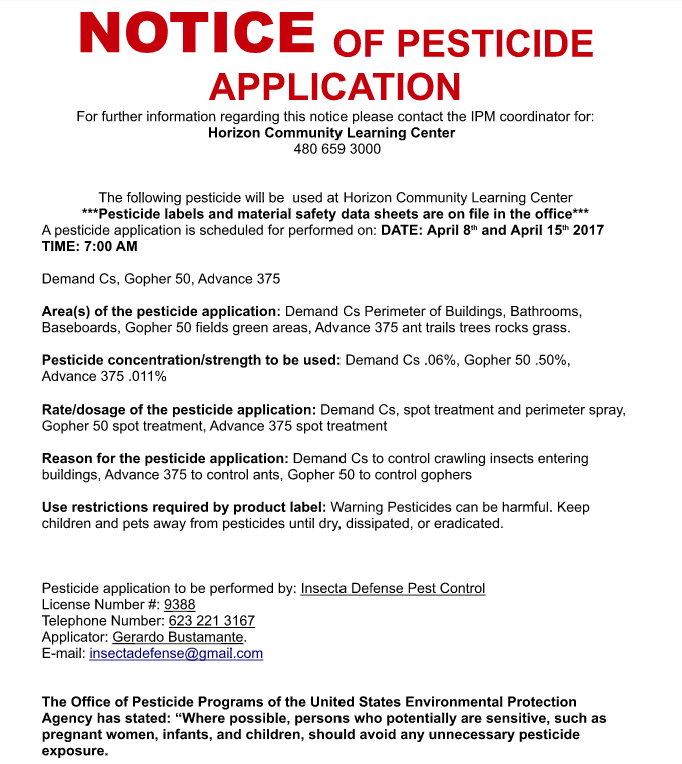 ---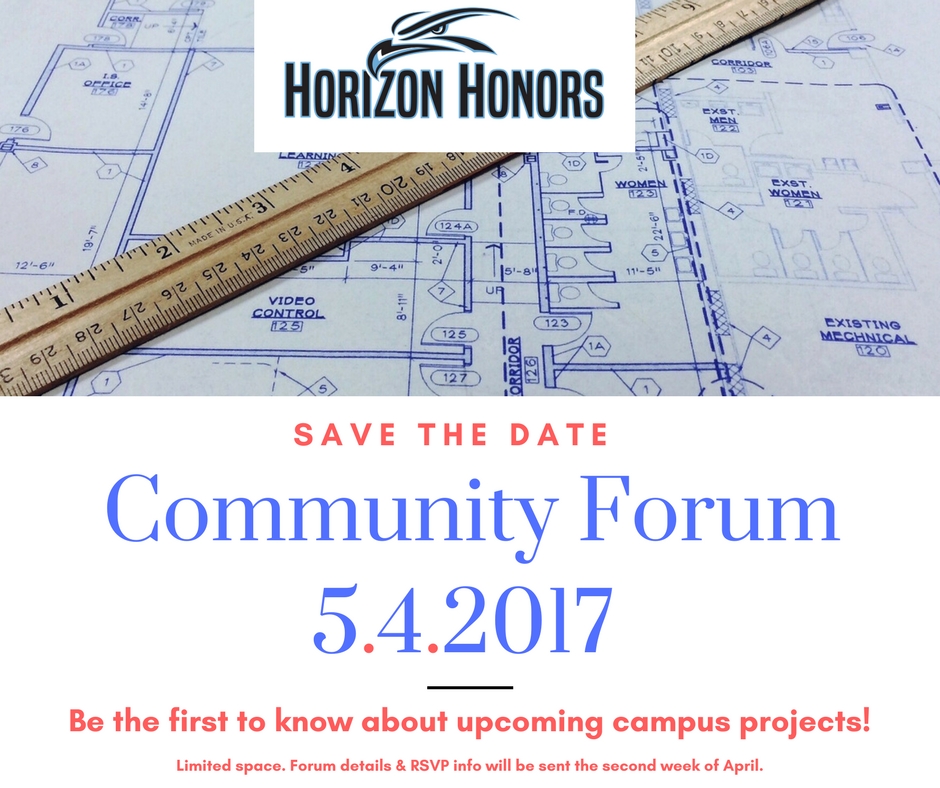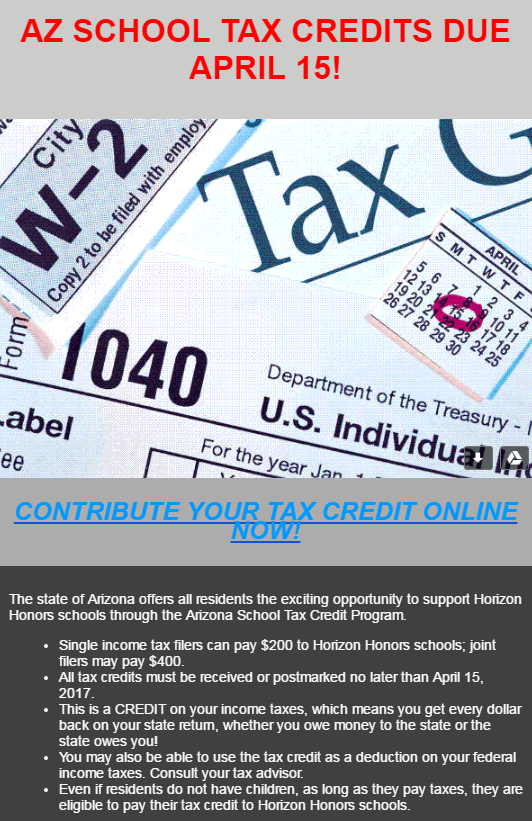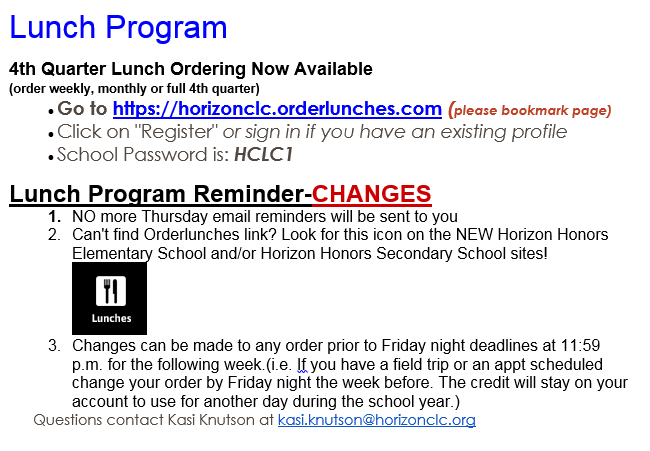 ---
APRIL
AT A GLANCE

  

April 14




Choir Council meets at lunch in the Choir Room




Radio Club meets 2:30 – 3:15 PM room 202




Origami Club meets 2:30 PM – 3:15 PM room 203


NJHS Inductee Meeting meets at lunch room 204
Lunch Orders Due



April 15




Spring Musical Parent Workshop 1:00 to 4:00 PM





April 18




MS AZ Merit Writing 8:00 AM to 12:00 PM




POE – Protecting Our Environment Club meets at lunch room 109


NJHS meets at lunch room 204

April 19

Alternative School Day Schedule

MS Test Prep Math & ELA 8:00 AM to 10:30 AM

Student Council meets after school rooms 107/108

FCA Huddle – Fellowship of Christian Athletes Club meets at lunch room 208

​April 20
Alternative School Day Schedule
Project Group 2.0 meets 3:30 – 4:30 PM room 415
Cinderella Parent Picture Performance 5:30 in the Multipurpose Room

April 21
Band Council Meeting at lunch in Band Room
Radio Club meets 2:30 – 3:15 PM room 202
Origami Club meets 2:30 PM – 3:15 PM room 203
Spring Production Cinderella 7:30 PM in the Multipurpose Room
NJHS Leadership Team meets at lunch room 204


Tennis Club meets in Middle School Courtyard at 3 pm


Lunch Orders Due

April 22Cinderella performance at 7:30 PM in the Multipurpose Room

April 24
Fiber Arts Club meets at lunch room 104
NJHS Daycare Buddies 2:30 – 3:30

April 25


FCA – Fellowship of Christian Athletes Club meets at lunch room 208


NJHS Leadership Team meets at lunch room 204April 26
Alternative School Day Schedule
Gamers Club meets 2:40 – 3:40 PM room 107

April 27
Alternative School Day Schedule
No Place for Hate during lunch in room 127
Project Group 2.0 meets 3:30 – 4:30 PM room 415

April 28
Choir Council meets at lunch in the Choir Room
Radio Club meets 2:30 – 3:15 PM room 202
Origami Club meets 2:30 PM – 3:15 PM room 203
Cinderella performance at 3:30 PM in the Multipurpose Room
Cinderella performance at 7:30 PM in the Multipurpose Room
Lunch Orders Due
Tennis Club meets in Middle School Courtyard at 3 pm

April 29
Cinderella performance at 3:30 PM in the Multipurpose Room
Cinderella performance at 7:30 PM in the Multipurpose Room

April 30
Set Strike 1:00 – 4:00 PM

MAY
AT A GLANCE

  

May 2
POE – Protecting Our Environment Club meets at lunch room
 
May 3
FCA – Fellowship of Christian Athletes Club meets at lunch room 208
Student Council meets after school rooms 107/108
 
May 4
Project Group 2.0 meets 3:30 – 4:30 PM room 415
Middle School PE Jump Street Field trip 10 am to 2 pm
 
May 5
Radio Club meets 2:30 – 3:15 PM room 202
Origami Club meets 2:30 PM – 3:15 PM room 203
Middle School PE Jump Street Field trip 10 am to 2 pm
Middle School Social 6 to 8 pm in the multipurpose room
Lunch Orders Due
 
May 8
Fiber Arts Club meets at lunch room 104
 
May 9
NJHS meets at lunch room 204
National Junior Honor Society Induction 6 to 7 pm in the multipurpose room
BOGO Book Fair in the Media Center
 
May 10
Project Group 2.0 meets 3:30 – 4:30 PM room 415
Gamers Club meets 2:40 – 3:40 PM room 107
BOGO Book Fair in the Media Center
 
May 11
BOGO Book Fair in the Media Center
Lunch with principal in room 101
Project Group 2.0 meets 3:30 – 4:30 PM room 415
May 12
8th Grade Promotion baby pictures scan/digital copy due
Choir Council meets at lunch in the Choir Room
Radio Club meets 2:30 – 3:15 PM room 202
Origami Club meets 2:30 PM – 3:15 PM room 203


Lunch Orders Due



May 13
Cantabile Honors Chorale Chase Field 3:15 to 10 pm
 
May 15
NJHS Inductee meeting at lunch room 204
 
May 16
POE – Protecting Our Environment Club meets at lunch room
The Masque Rehearsal 2:30 to 6 pm in the multipurpose room
 
May 17
FCA – Fellowship of Christian Athletes Club meets at lunch room 208
Student Council meets after school rooms 107/108
The Masque:  An Evening of Theater 7 to 9 pm in the multipurpose room
 
May 18
Project Group 2.0 meets 3:30 – 4:30 PM room 415
Band Concerts 6 to 7:30 pm in multipurpose room
 
May 19
Band Council Meeting at lunch in Band Room
NJHS Inductee meeting at lunch room 204
Radio Club meets 2:30 – 3:15 PM room 202
Origami Club meets 2:30 PM – 3:15 PM room 203
Art and Guitar Showcase 6 to 8 pm
Secondary yearbook distribution
Lunch Orders Due
 
May 22
Fiber Arts Club meets at lunch room 104
NJHS Daycare Buddies 2:30 – 3:30
Bella Voce, Dolce Voce & Magnum Chordum Concert 6:30 pm
Cantabile Honors Chorale Concert 7:30
 
May 23
NJHS meets at lunch room 204
 
May 24
Gamers Club meets 2:40 – 3:40 PM room 107
 
May 25
No Place for Hate during lunch in room 127
Project Group 2.0 meets 3:30 – 4:30 PM room 415
 
 
May 26
National Geographic Bee Competition 8:30 to 10:30 am
6th Grade to 7th Grade transition lunch 11:00 to 11:45 am
8th Grade Celebration 10:30 am to 3:30 pm
Lunch Orders Due
 
May 29
Memorial Day no school
 
May 30
NJHS meets at lunch room 204
 
May 31
FCA – Fellowship of Christian Athletes Club meets at lunch room 208
Gamers Club meets 2:40 – 3:40 PM room 107