HORIZON HONORS
MIDDLE SCHOOL

EBLAST
2.24.2017
RATED AN "A" SCHOOL BY THE AZ DEPARTMENT OF EDUCATION

(2014)
---
TONIGHT! MIDDLE SCHOOL GAME NIGHT SOCIAL
The great thing about games is that they are better with friends!

Where: Multi-purpose Room

Cost:    $7 and includes, pizza, snacks and a fun time.

Who:    All Horizon Honors Middle School Students
(Students from other schools are not allowed to attend.  Please have your ID with you.)

COURSE SCHEDULING FOR 2017-2018
We're approaching that exciting time of year again, scheduling for next school year. There are student sessions all day and evening parent sessions all scheduled for March 8th.  You will attend information sessions by grade level following the schedule below.  The 2017-2018 scheduling handbook and a sample course selection sheet will be emailed to you March 1st.  At the scheduling meeting you will receive your official 2017-2018 Course Request Form that is color-coded by grade level.

Thursday, March 8th Student Sessions
8:05 – 8:40 a.m.
7th Grade – Next year's 8th Graders

8:45 – 9:25 a.m.
8th Grade – Next year's Freshmen

The Scheduling Handbook and sample Course Requests Form will be emailed to everyone Tuesday, March 1st so please take the time to preview these tools and prepare questions for the scheduling information sessions.  All scheduling forms are due by end of day Tuesday, March 28th.  ILP Conferences March 23rd and 24th will include discussions focusing on planning for next year and teacher's signing off on course request forms where needed.

HOLOCAUST SURVIVOR - THE VOICE OF TOLERANCEpictured to the left: Oskar's Holocaust Survivor Life Mask created in 2010Next month we are privileged to open our doors to Oskar Knoblauch, a 91 year old Holocaust Survivor, who will come to speak with different classes on his life and lessons learned.  What a wonderful opportunity for our children and staff to experience this primary source of history that no textbook or teacher could replace.  The students whose studies are most relevant to this presentation will be the ones attending.  We will videotape and archive his time with us for future generations of students to view.  The events will take place for 8th and 10th grade students on Monday, March 6th 12:30 to 2:00 pm and on Wednesday, March 8th 9:30 to 11:00 a.m. for 11th and 12th grade students.
 
An Additional Opportunity: In the late 1990s Mr. Knoblauch began to leaf through a journal he kept before and during World War II.   Leafing through these pages gave him not only the desire to teach tolerance and respect to young and old audiences alike, but to write his book, "A Boy's Story – A Man's Memory Surviving the Holocaust 1933-1945" that was published in 2010. Mr. Knoblauch has supplied us with signed copies of his book that are available for purchase in the front office at the discounted price of $12.00 ($15.95 regular price). We have a limited supply of books so it is on a first come, first serve basis. Cash or checks only will be accepted and please make checks payable to OK Books LLC.
 
To learn more about Oskar Knoblauch please visit The Voice of Tolerance.
LET'S GO TO THE MOVIES

Come out and hear the Horizon Honors choirs perform selections from movie soundtracks.  Dolce Voce & Magnum Chordum will begin this movie themed concert at 6 p.m. on Monday, February 27, with Bella Voce and Cantabile continuing the entertainment at 7:30 p.m.  To really give you that movie theater feel, Choir Council will be selling bags of popcorn at each concert for $1.  It will be a great celebration of Hollywood music magic!

 
BAND CONCERTS

Come and hear the Horizon Honors Wind Ensemble, Concert and Symphonic Bands perform on Tuesday, February 28th. The bands will be performing a wide variety of music including marches, classical, and programatic music. Intermediate and Symphonic Band will begin their concert at 6 PM and the Wind Ensemble and Concert Bands will begin theirs at 7:30 p.m. It will be a wonderful evening of music, so take some time out to come and join us. Hope to see you there!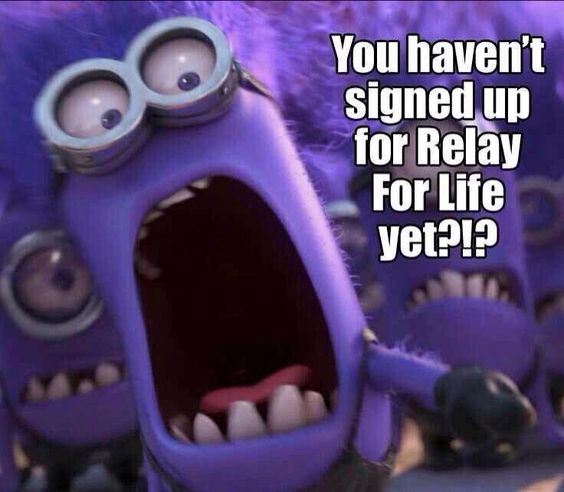 DON'T MISS OUT – GET INVOLVED
There's still time to join Relay For Life and take a stand against cancer!  Cancer touches all of our lives and Horizon Honors is committed to fighting back!
​
Join or start a team and fundraise through the online fundraising page.  Registration is simple at 

relayforlife.org/horizonhonorsaz

.  If you raise at least $100 you will earn a fantastic Relay For Life t-shirt to commemorate your efforts and fighting back against cancer.

Serve as a chaperone for a student team.  Serving as a chaperone does not stop you from joining another team, but does give a little extra responsibility to your role that night as a go to person for the students you are chaperoning.  Every student team needs a chaperone who is at least 21 years of age.

Give to the cause.  Support a team or individual through giving at a fundraising page, which can be accessed at 

relayforlife.org/horizonhonorsaz

.  If you would rather donate through goods, we are in need of the following items, which can be dropped off in the front office with Mrs. Shaheen:

White paper lunch bags for luminarias

Gift cards to Fry's, Amazon, or Costco

​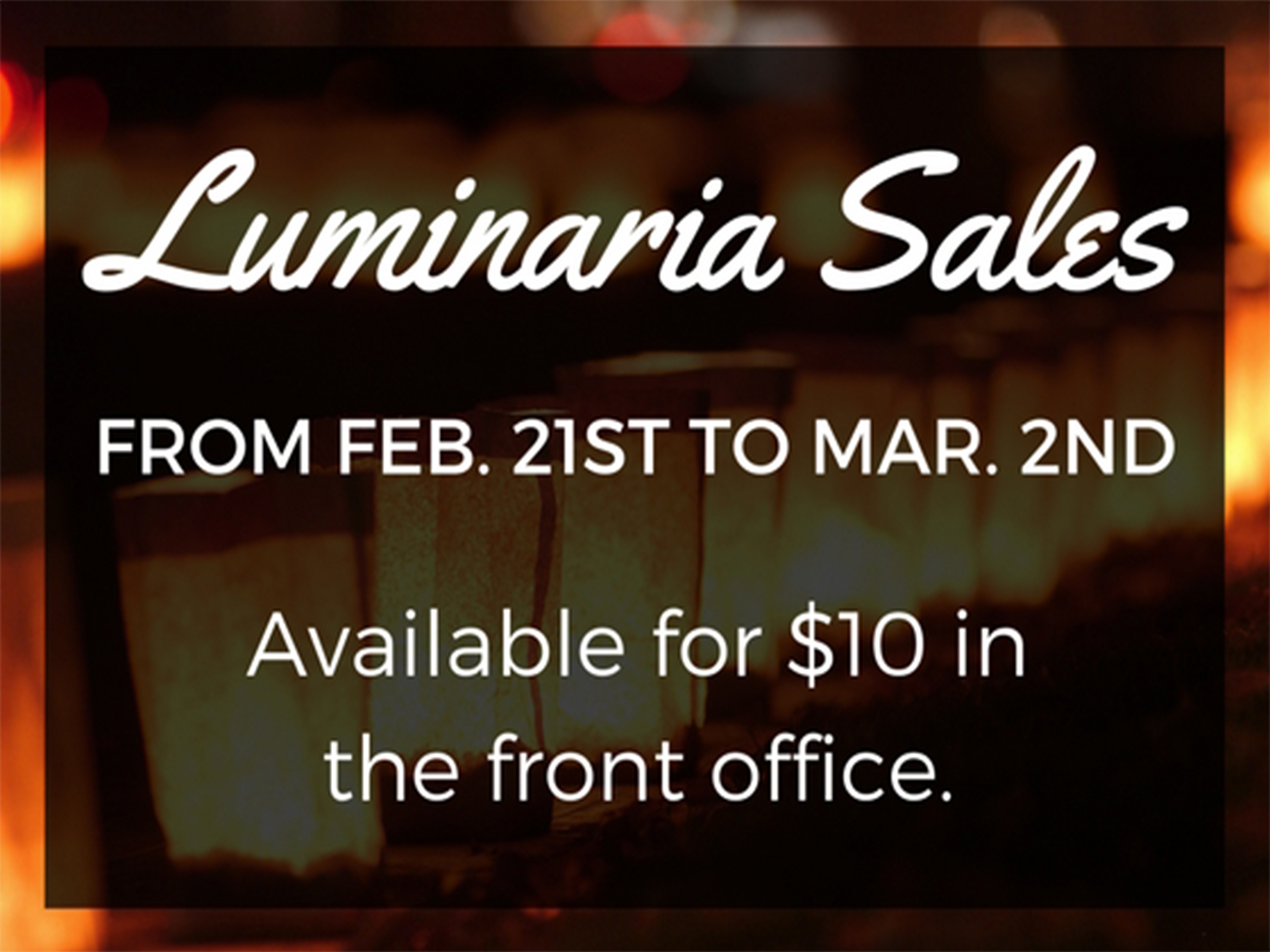 Honor loved ones who have lost the battle to cancer or are still fighting by purchasing and personalizing a luminaria for this year's Relay for Life. Luminarias are $10 and can be purchased in the Secondary Office from 
Tuesday, February 21st through Thursday, March 2nd
.
RELAY FOR LIFE SPIRIT WEEK 
February 27th-March 3rd
ALL WEEK
Wear you Caps For A Cure if you purchased the pass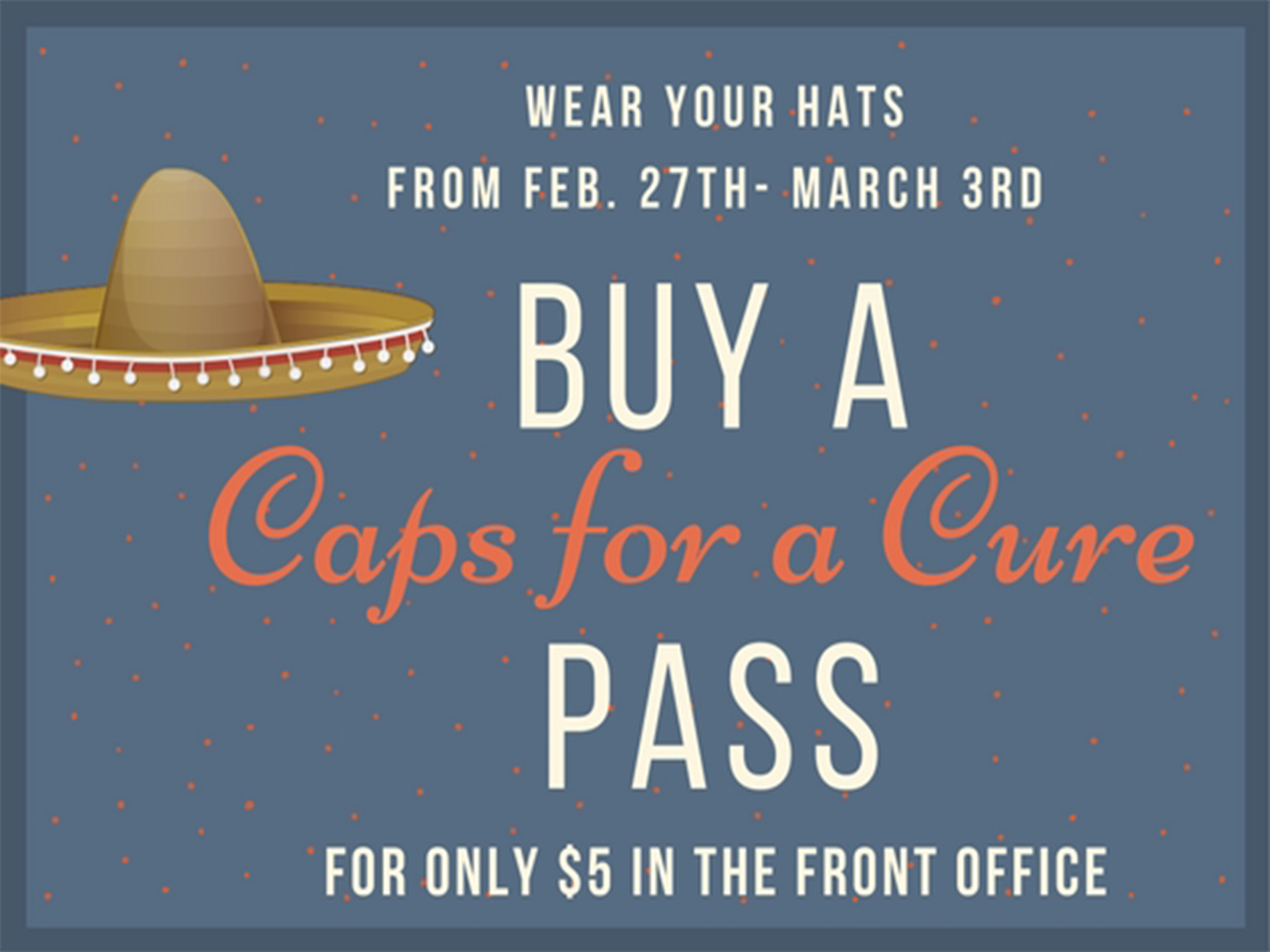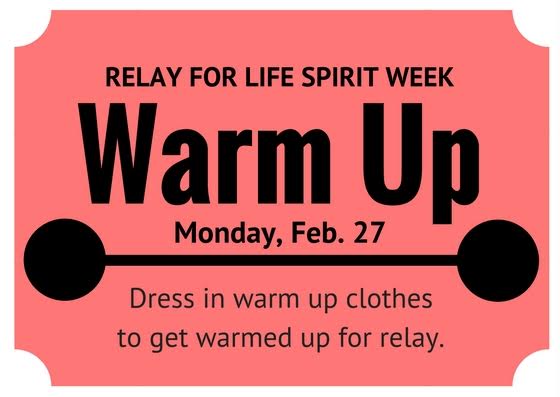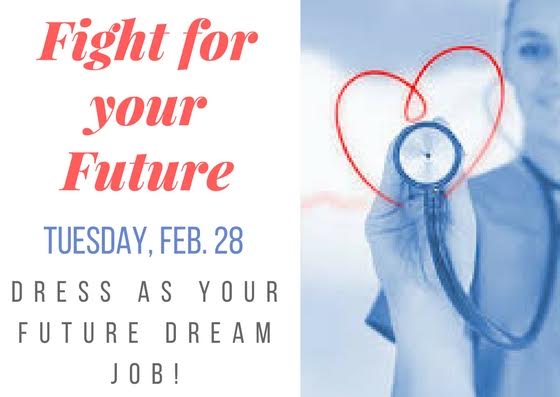 Wednesday, March 1
Dress For A Cause 
Wear color or shirts of what cause is important to you!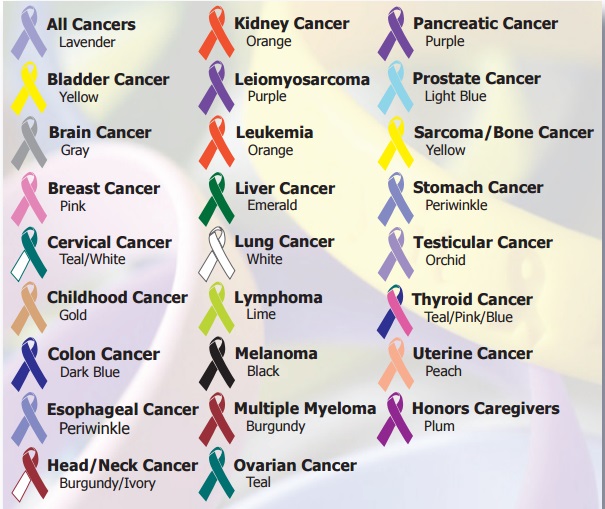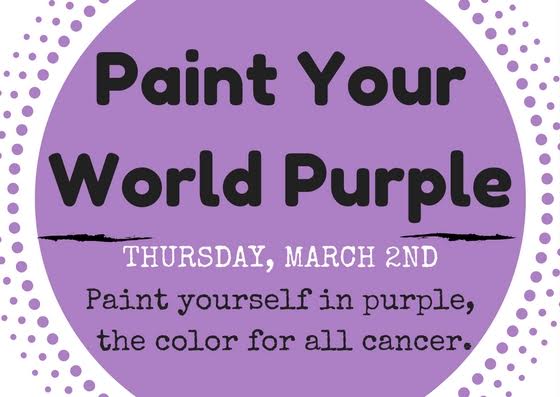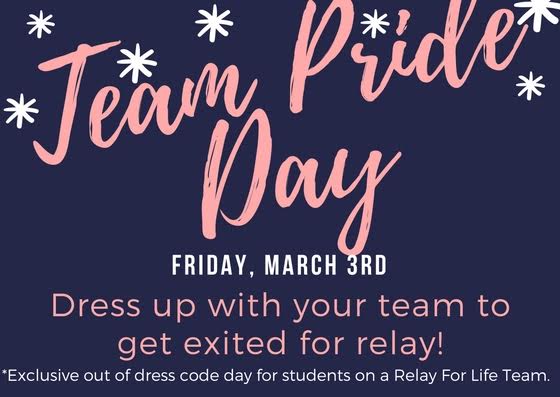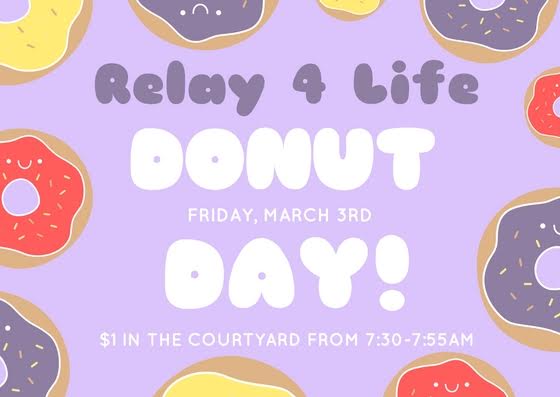 | | |
| --- | --- |
| HAVE YOU CHECKED OUT OUR NEW WEBSITE? | |
---
---
---
HELP CINDERELLA AFFAIR
Limited time left to drop off your donations of dresses, evening bags, wraps, and jewelry for The Cinderella Affair.  Every girl deserves to feel like a princess!  Help the HS FIDM Club support the Cinderella Affair.  Donations can be dropped off in the Secondary Office until Tuesday, February 28th.

Cinderella Affair provides high school juniors and seniors new and gently-used formal wear absolutely FREE, helping make prom an affordable and memorable event!




---
LEARN... BELIEVE... DREAM... DARE
Way to go, Horizon Honors Middle School!  Because of your tremendous efforts this week, we have been named a Kindness Certified School!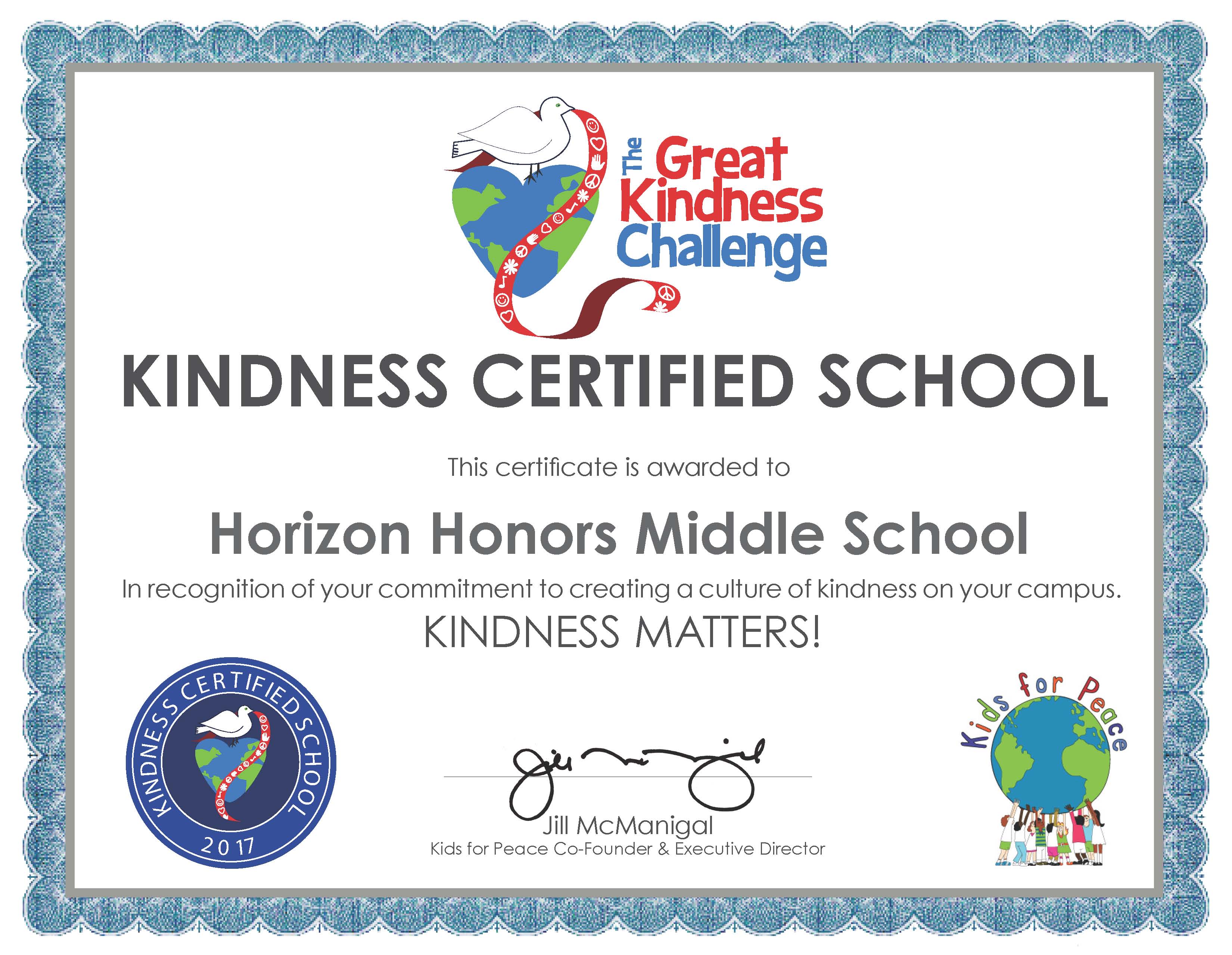 Don't forget the challenge that your Middle School Student Council issued at our Wrap-Up Assembly today that will go through the end of the quarter.  Your teachers will be watching and taking note of your kindness, which could earn you a spot at a StuCo-sponsored and catered Italian-style lunch with your friends!  Also, don't forget to check out the Kindness Chain that we created to represent all of the acts of kindness you completed this week.  It will be hanging in the Middle School Courtyard next week!  I hope you are as proud of your endeavors as I am!  Remember, Kindness Matters! 
 
No act of kindness no matter how small is ever wasted! –Aesop

---
BOOK FAIR COMING MARCH 6-9!
Our Scholastic Book Fair is a reading event that brings the books kids want to read to our school. It's a wonderful selection of engaging and affordable books for every reading level. Please make plans to visit the Book Fair and be involved in shaping your child's reading habits.
 
Book Fair dates: March 6th – 9th
Shopping hours: 7:30 am to 5:00 pm daily
Special activities:  5:00 to 8:00 pm during Elementary Summatives
 
You can also download the Book Fair app to help you find the right books for your child. For more information, visit: scholastic.com/apps/bookfairs. 
 
If you are unable to attend in person, we invite you to visit our online book fair through March 18th.  Purchases will be shipped directly to Horizon with FREE shipping!  All purchases benefit HCLC.
---
8TH GRADE PARENTS

Eight grade students will receive their promotion picture packets on Tuesday, February 28th along with a payment envelope.  If you are interested in purchasing any of the enclosed packets please follow the envelope instructions and return by Thursday, March 2nd.

 
PARENT COURSE SCHEDULING SUPPORT MEETINGS FOR 2017-2018
It's that exciting time of year again, scheduling for next school year. Student information sessions run all day, but the parent sessions are in the evening on March 8th in the Community Room.  The 5:30 PM session is for parents of 6th graders who will be attending 7th grade and the 6:30 PM session is for current secondary parents. We hope many of you take advantage of these evening sessions with our entire student support team.  All scheduling materials will be available March 1st via your child's email and the Horizon Honors Secondary School website in the College and Career Center section.
 
Thursday, March 8th Parent Sessions – Community Room
5:30 p.m. 6th Grade Parents for Next Year's 7th Graders
6:30 p.m. Current Secondary Parents for Next Year's 8th – 12th Graders
COURSE SELECTION SHEETS SIGNED AT ILP CONFERENCES
Are you signed up for an ILP Conference on Thursday, March 24th or Friday, March 25th?  This is a very important time to meet with teachers, plan for next year, and get your Course Request Form signed to turn in by the end of the day on Tuesday the 28th.  Contact the front office to set up an appointment time.
 
The office is ready to assist you in setting up your ILP time for 4th quarter if you have not done so already.  Please call (480) 659-3000 and select a meeting time for you and your child.  ILPs will be held Thursday, March 23rd with conference appointment times available 10:00 a.m. – 2:30 p.m. and 4:30 pm – 7:15 p.m. as well as Friday, March 23rd 7:30 a.m. – 12:15 p.m.

Remember ILP Conferences March 24th and 25th will include discussion focused on planning for next year and teacher's signing off on course request forms.  All scheduling forms are due by end of day Tuesday, March 28th.  Your Horizon Honors Secondary student support team looks forward to assisting each of you through the registration process for the 2017–2018 school year!
 
Secondary Student Support Team
Mrs. Cynthia Shaheen, Secondary Principal
Mr. Scott Gotham, Secondary Assistant Principal
Mrs. Kathleen Patterson, Secondary Master Teacher
Mr. Paul Schneider, Secondary Master Teacher
Mrs. Erin Collins, Counselor Grades 10 – 12
Mrs. Heather Wallace, Student Advisor Grades 7 – 
ALTERNATIVE SCHOOL DAY SCHEDULE – TESTING – MARK YOUR CALENDAR
In an effort to support our students to perform at their best, Horizon Honors is implementing some changes to our test taking procedures.  More will be shared as we get closer to the testing window, but one change that will impact all students is an alternative schedule we will be following for four days.  This schedule will allow us to test our students only in the morning blocks when they are most ready to perform, minimize the impact on instructional days, prepare middle school age students for computer based testing, review curriculum without disrupting the regular course curriculum, and allow for technology to be available for both testing and classroom use.  Please read each day carefully to understand how your schedule will be affected.
Wednesday, April 19th
8:00 – 10:30 AM - Math & Language Arts Cumulative Review and Computer Based
                                  Test Taking Strategies
10:33 – 11:24 AM - Block 1 & Brief Announcements
11:24 – 11:54 AM  - Lunch
11:57 – 12:46 PM  - Block 2
12:49 – 1:38 PM - Block 3
1:41 – 2:30 PM - Block 4
 
Thursday, April 20th
8:00 – 10:30 AM - 8th grade AIMS Science Test
                               - 7th grade Math & Language Arts Cumulative Review and Computer
                                    Based Test Taking Strategies
10:33 – 11:24 AM - Block 5 & Brief Announcements
11:24 – 11:54 AM  - Lunch
11:57 – 12:46 PM  - Block 6
12:49 – 1:38 PM - Block 7
1:41 – 2:30 PM -  Block 8

Wednesday, April 26th 
8:00 – 10:30 AM - Math & Language Arts Cumulative Review and Computer Based
                                    Test Taking Strategies
10:33 – 11:24 AM - Block 5 & Brief Announcements
11:24 – 11:54 AM - Lunch
11:57 – 12:46 PM - Block 6
12:49 – 1:38 PM - Block 7
1:41 – 2:30 PM -  Block 8
 
Thursday, April 27th 
8:00 – 10:30 AM - Students not in math courses listed below – Math & Language Arts Cumulative Review
                                  and Computer Based Test Taking Strategies
                                - End Of Course Testing – Mathematics All Students in Algebra 1-2,
                                Algebra 1-2 Honors, Geometry, Geometry Honors, Algebra 3 – 4,
                                and College Algebra Honors
10:33 – 11:24 AM - Block 1 & Brief Announcements
11:24 – 11:54 AM - Lunch
11:57 – 12:46 PM -  Block 2
12:49 – 1:38 PM - Block 3
1:41 – 2:30 PM - Block 4
HORIZON HONORS ELEMENTARY IS HIRING!
Horizon Community Learning Center ​is hiring 2017-2018 Grades K-6 teachers. Join a dynamic school team and help students achieve their best. Our students are high-achieving, engaged, motivated, and expect quality instruction from their teachers. We are part of a family-oriented community which is highly involved and greatly values education. For more info, visit http://www.horizonclc.org/contact/careers. 
---

COMING SOON
Spring Fling Carnival
Friday, March 31st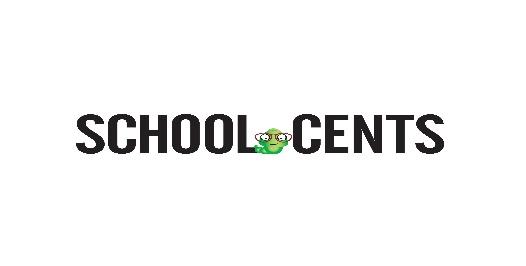 LAST CHANCE! CONTEST ENDS MARCH 31ST!


Horizon Honors is in 23 place of 25 schools but there is still time move to up details below.
 HELP OUR SCHOOL EARN UP TO $3,000!

Contest is ending this month. If you have original  receipts from May-March turn them into the Chandler Fashion Center Guest Services!

EXTRA BONUS POINTS The Month of MARCH!

SHOP/ Earn TRIPLE points for all receipts logged in March from these selected stores: Build A Bear Workshop, Children's Place, Claire's, Cotton On, crazy 8, Disney Store, Fuzziwigs Candy Factory, Gap, GameStop, Gymboree, icing, LEGO® Store, Loft, New York and Company, XXI Forever. 

EAT/ Earn DOUBLE points for all receipts logged in March from Chandler Fashion Center eateries & restaurants Receipts may be dated since May 1, 2016 or later and logged by March 31, 2017 to earn bonus points. 

PHOTOS/ Earn 1,000 points when you buy an Easter Bunny photo package The Easter Bunny arrives March 22 and will visit through April 15. Log your Easter Bunny photo package receipt before the end of March to earn 1,000 bonus points. 

MUSIC/ Earn 1,000 points per person by attending a new concert series on the lawn area in the Chandler Village every Friday in March and April from 6:30-8:30. There will be a table to sign-in at each night to earn the points, just mention you are with Horizon Community Learning Center.


How do I credit my receipts for my school?
Bring your receipts to Guest services, located on the upper level across from Barnes & Nobles to earn five points per dollar spent. You can drop receipts off in the school offices prior to deadline.
You may also bring receipts to the Chandler Management Office for validation, located down the hallway by Paradise Bakery. The Management Office is open Mon- Fri 8:30-5:30.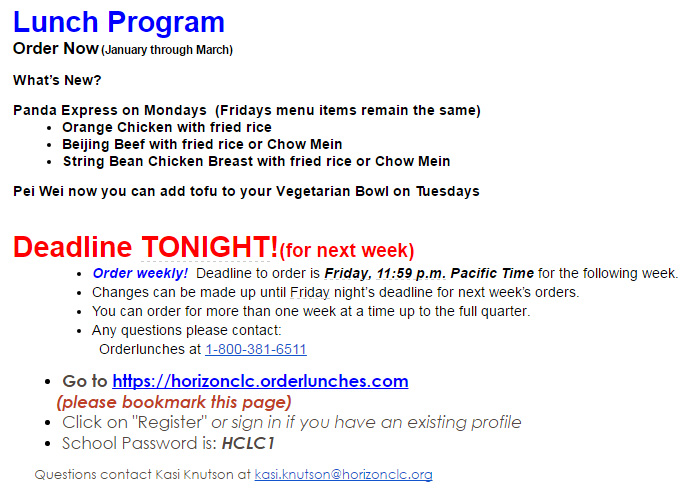 ---
FEBRUARY
AT A GLANCE

  


February 24
MS Travel Club during lunch rooms 105/107
Band Council meets at lunch in the Band Room
Radio Club meets 2:30 – 3:15 PM room 202
Origami Club meets 2:30 PM – 3:15 PM room 203
Middle School Social Multi-Purpose Room 6:00 pm to 8:00 pm
Lunch Orders Due
NJHS Leadership Team meets at lunch room 204
MS Travel Club during lunch room 110 (room change)
NJHS Daycare Buddies 2:30 – 3:30
MS Great Kindness Challenge
MS SPIRIT WEEK: Peace, Love & Kindness
8th Grade Rocket Launches at Pecos Park

 




February 25


Set & Costume Construction for Cinderella 8:00 AM to 4:00 PM
 
February 27
Fiber Arts Club meets at lunch room 104
Secondary School Improvement Team meeting 4:00 – 5:00

Relay For Life Spirit Week:

Warm Up Monday - dress in warm up clothes to get warmed up for Relay!

Dolce Voce & Magnum Chordum Concert in the Multipurpose

Room 6:00 pm to 7:30 pm
Bella Voce & Cantabile Honors Chorale Concert in the Multipurpose Room 7:30 pm to 8:30 pm
 
February 28
Intermediate Band & Symphonic Honors Band Concert in the Multipurpose Room 6:00 pm to 7:00 pm
Concert Band & Wind Ensemble Concert in the Multipurpose Room 7:30 pm to 8:30 pm
MS National Junior Honor Society Meeting room 204
Relay For Life Spirit Week:


Fight For Your Future - dress as your future dream job!  

​​For a full list of Secondary School activities, check out the Events Calendar.

MARCH
AT A GLANCE

  

March 1

Relay For Life Spirit Week:

Wear color or shirts of what cause is important to you!

Gamers Club meets 2:40 – 3:40 PM room 107

March 2


Relay For Life Spirit Week:




Paint yourself in purple, the color for all cancer.


Project Group 2.0 meets 3:30 – 4:30 PM room 415

March 3


Relay For Life Spirit Week:




Dress up with your team to get excited for relay!




*Exclusive out of dress code day for students on a Relay For Life Team.


Choir Council meets at lunch in the Choir Room
Radio Club meets 2:30 – 3:15 PM room 202
Origami Club meets 2:30 PM – 3:15 PM room 203
Book Fair setup
Relay for Life 5:00 pm to midnight
Lunch Orders Due

March 6
NJHS Daycare Buddies 2:30 – 3:30
Honors Symphonic Band Performing at Area Concert Festival 8:00 am to 2:45 pm
Book Fair
Guest Speaker Oskar Knoblauch, Holocaust Survivor, 12:30 to 2:00 pm for 8th grade students in the Multipurpose Room

March 7
POE – Protecting Our Environment Club meets at lunch room 109
Book Fair

March 8
FCA – Fellowship of Christian Athletes Club meets at lunch room 208
Book Fair
Student Course Selection meeting 8:05 – 8:40 a.m. for 7th grade entering 8th grade
Student Course Selection meeting 8:45 – 9:25 a.m. for 8th grade entering 9th grade

March 9
Project Group 2.0 meets 3:30 – 4:30 PM room 415
Book Fair

March 10
NJHS Leadership Team meets at lunch room 204
Band Council meets at lunch in the Band Room
MS Travel Club during lunch room 110
Radio Club meets 2:30 – 3:15 PM room 202
Origami Club meets 2:30 PM – 3:15 PM room 203
Book Fair cleanup

March 13
Spring Break

March 14
Spring Break

March 15
Spring Break

March 16
Spring Break

March 17
Spring Break

March 20
Spring Break

March 21
Spring Break

March 22
Spring BreakMarch 23
Secondary ILP Conferences

March 24
Secondary ILP Conferences
Junior High All-State Choir Festival at Show Low High School
Lunch Orders Due

March 25
Junior High All-State Choir Festival at Show Low High School
Set Construction 8:00 am to 4:00 pm

March 27
Fiber Arts Club meets at lunch room 104

March 28
Performing Arts Exhibition 2:30 to 3:30 in the Multipurpose Room

March 29
Gamers Club meets 2:40 – 3:40 PM room 107
Performing Arts Exhibition 2:30 to 3:30 in the Multipurpose Room

March 30
Performing Arts Exhibition 2:30 to 3:30 in the Multipurpose Room
Project Group 2.0 meets 3:30 – 4:30 PM room 415

March 31
Choir Council meets at lunch in the Choir Room
Radio Club meets 2:30 – 3:15 PM room 202
Origami Club meets 2:30 PM – 3:15 PM room 203
Spring Fling 5:00 pm to 9:00 pm
Lunch Orders Due