HORIZON HONORS
MIDDLE SCHOOL

EBLAST
2.10.2017
RATED AN "A" SCHOOL BY THE AZ DEPARTMENT OF EDUCATION

(2014)
---
8TH GRADE PROMOTION PHOTOS ON WEDNESDAY!

Eighth Grade Promotion Pictures are coming soon.  They will be taken first thing Wednesday morning, February 15th.  Clothing can be of your choice, but we recommend a more formal versus casual look.  Students must be in dress code.  Mark your calendar.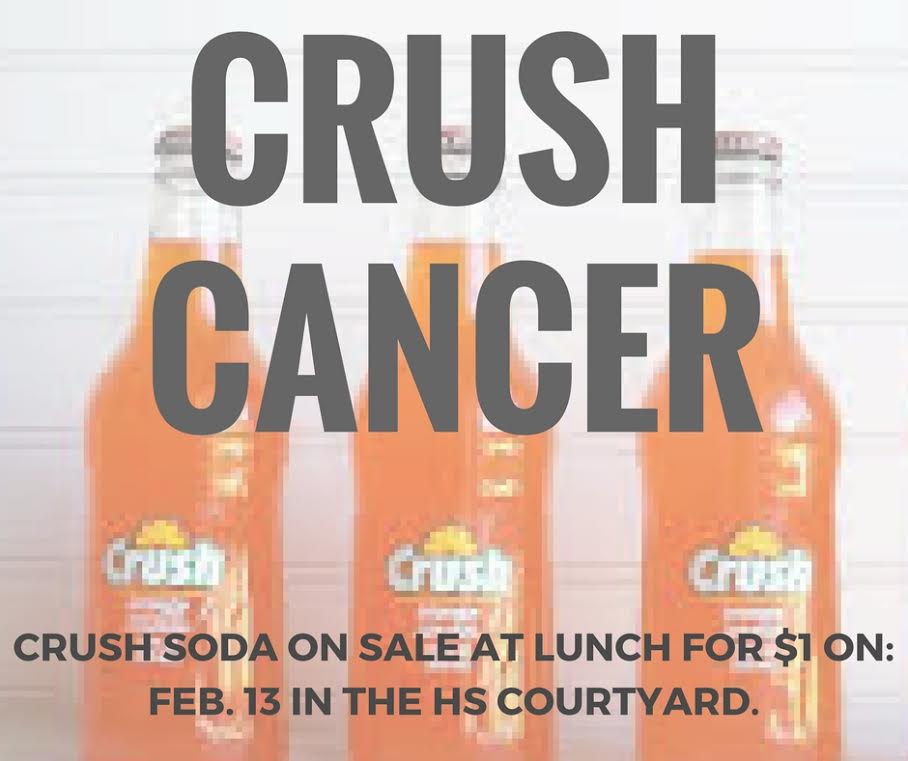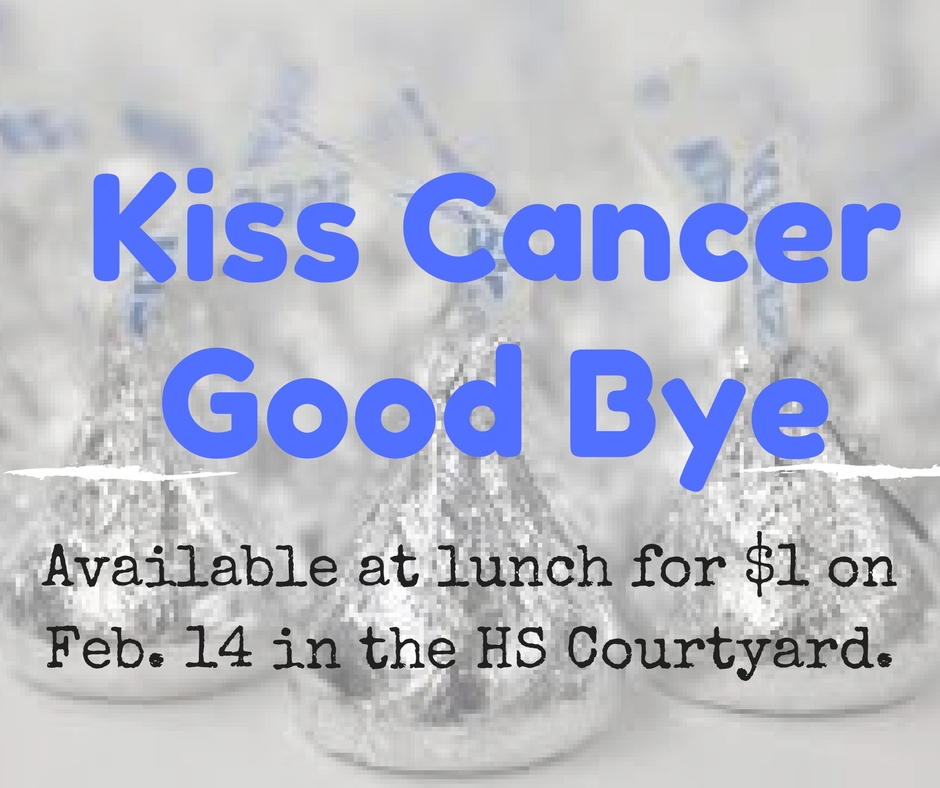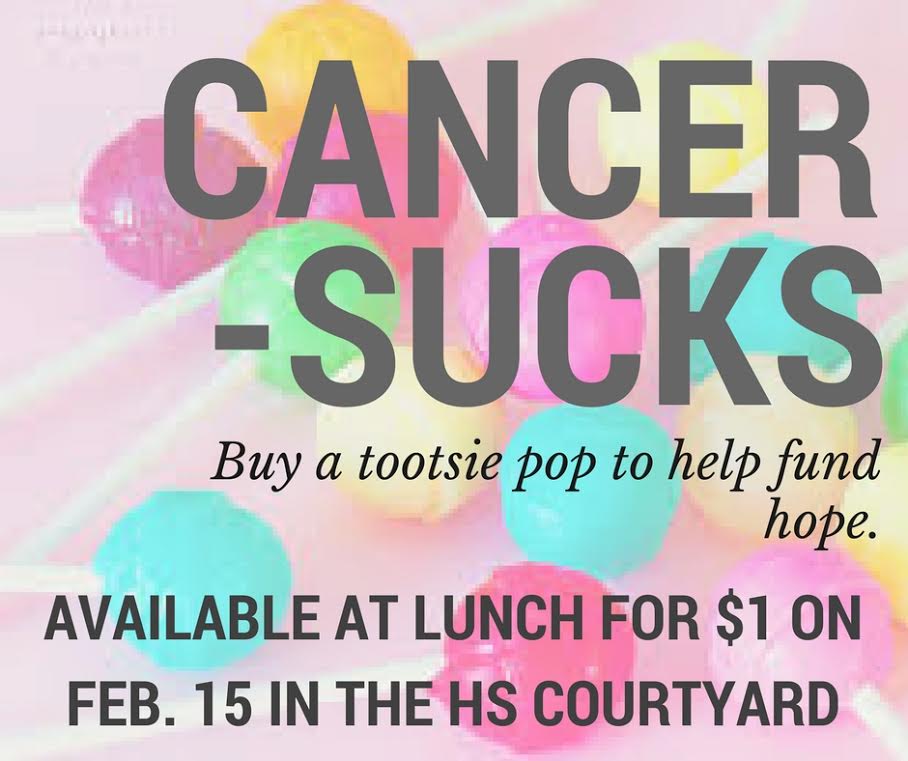 LET'S MAKE A DIFFERENCE TOGETHER
Last year Horizon Honors was proud to join American Cancer Society and host our first-ever Relay For Life.  This school year, we hope to build on last year's success, and show our commitment to our community by fighting back against cancer. 

​Join us in this fight Friday, March 3rd from 5 pm-midnight.  Help us remember those we have lost to the disease, raise funds to aid cancer research and those who are diagnosed, and celebrate those who have emerged victorious in their battle with cancer.
WHAT HAPPENS AT RELAY FOR LIFE?  
Relay For Life is a community event where we are able to come together and recognize how cancer has touched each of our lives.  Participants form teams or register individually to show our committed efforts to fighting back against cancer.  Each participant fundraises through an online fundraising page, with all the proceeds going to American Cancer Society.
Throughout the event, each team needs to have a representative walking the track, symbolizing the cancer does not stop and neither will we.  Some of the highlights of the event include a lap for survivors and caregivers, a luminaria ceremony, where we recognize those we have lost or why we are walking to help the  fundraising efforts, live music, entertainment, and games that will allow us to continue to bond as a community.
​
Participants who are younger than high school will be invited to join in the fun until 9 p.m. After 9 p.m. those who are in high school or older and have raised at least $25 will be able to stay at the event until midnight.
HOW CAN YOU GET INVOLVED?
Join or start a team and fundraise through the online fundraising page.  Registration is simple at 

relayforlife.org/horizonhonorsaz

.  If you raise at least $100 you will earn a fantastic Relay For Life t-shirt to commemorate your efforts and fighting back against cancer.

Serve as a chaperone for a student team.  Serving as a chaperone does not stop you from joining another team, but does give a little extra responsibility to your role that night as a go to person for the students you are chaperoning.  Every student team needs a chaperone who is at least 21 years of age.

Give to the cause.  Support a team or individual through giving at a fundraising page, which can be accessed at 

relayforlife.org/horizonhonorsaz

.  If you would rather donate through goods, we are in need of the following items, which can be dropped off in the front office with Mrs. Shaheen:

White paper lunch bags for luminarias

Gift cards to Fry's, Amazon, or Costco
TAKE ACTION AND MAKE AN IMPACT!
Respectfully,
The Horizon Honors High School Student Council
Relay For Life Student Executive Committee
---
SPRING ATHLETICS TRYOUTS
Spring Sports tryouts begin Monday, February 13th. Only athletes with all their paperwork in and fees paid will be cleared for tryouts.

Co-ed Spiritline
Tuesday, Wednesday, and Thursday 4:30 - 7 p.m.
Meet Coach Lina Drozdowski in the High School Courtyard

Girls Basketball
Monday - Thursday 5 - 6:30 p.m.
Meet Coach Jeff Simminger in the Middle School Courtyard

Boys Basketball
Monday - Thursday 6:30 - 8 p.m.
Meet Coach Cameron Frith & Coach Isaiah Ledford @ Pecos Park at the outdoor basketball courts (by the tennis courts)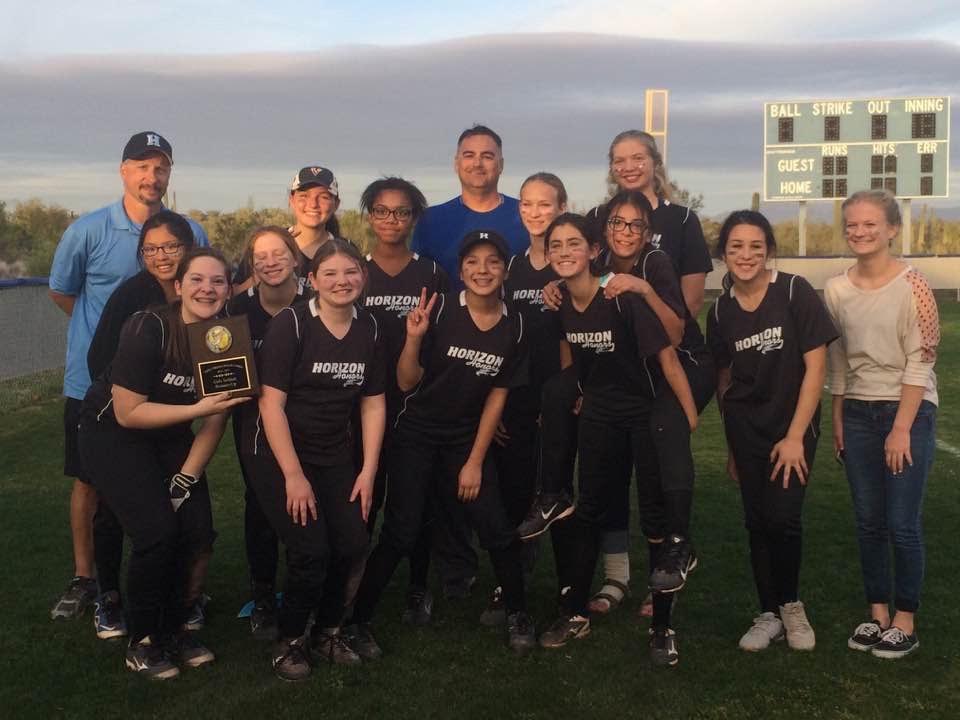 EAGLES SCORE SUCCESS​
The Middle School Softball Team finished runner-up to Fountain Hills on Tuesday. The girls battled all game, even coming back from 6 runs down to tie the game. In the top of the sixth the girls took the lead but to no avail.  Fountain Hills scored the winning run in their last at bat winning 12-11. The team did a fantastic job and throughout the season displayed what Horizon Honors character and sportsmanship is all about.  Way to go, Eagles!
---
---
---
LEARN... BELIEVE... DREAM... DARE
---
---
TEXTS DURING EMERGENCIES
During an emergency situation, Horizon Honors will communicate the following ways:
email to parent and guardian emails addresses on file

automated phone call to parent and guardian phone numbers on file

text message to parent and guardian cell phones on file
In order to receive text messages, you must OPT IN. We will only use text messages in the event of an emergency. To receive emergency text messages, please send a message of YES to 67587.
REMINDER: NO ANIMALS ON CAMPUS
Our pets are members of our family! However, please remember that school policy only allows for service animals on campus. Please leave your pet family members at home. We appreciate your cooperation. Thank you!
8TH GRADE PARENTS!
PROMOTION PHOTOS ARE WEDNESDAY!

Eighth Grade Promotion Pictures are coming soon.  They will be taken first thing Wednesday morning, February 15th.  Clothing can be of your choice, but we recommend a more formal versus casual look.  Students must be in dress code.  Mark your calendar.
LOOKING FOR CANCER SURVIVORS AND CAREGIVERS

Horizon Honors will be hosting our first ever Relay For Life Event on Friday, March 3, 2017. Relay For Life is a way for our whole Horizon Honors community to come together to bring hope to cancer survivors and their loved ones, honor cancer victims who have passed, and raise money to fight the disease.  Our school has been affected by this diseases numerous times, so it hits right at home. That is why we are eager to make this event the best it can be. In order for that to happen, we need cancer survivors to participate in the Survivor's Lap at the event and caregivers for loved ones who have battled or are currently battling cancer to take their lap too! To sign up as an individual or to join a team, go to 

www.relayforlife.org/horizonhonorsaz

.


If you or someone you know has or has had cancer, and would like to join us on this evening of hope, please contact our People Lead, Burke Wood at burke.wood@student.horizonclc.org. If you have any questions don't hesitate to ask!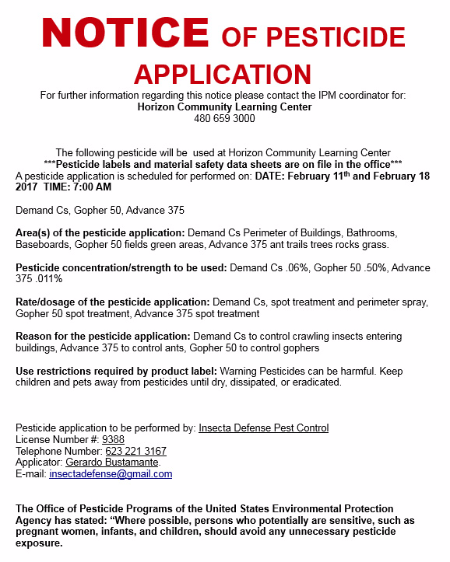 ---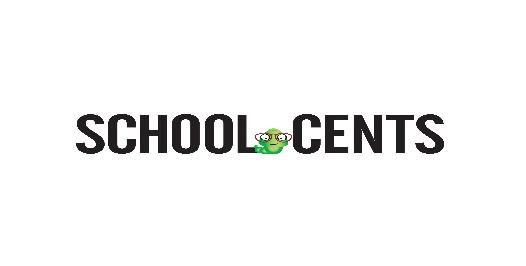 LAST CHANCE! CONTEST ENDS MARCH 31ST!
Horizon Honors is in 18 place of 25 schools but there is still time move to 1st Place details below. Help us earn up to $3,000! Contest is ending next month. If you have receipts from May-March turn them into the Chandler Fashion Center Guest Services!

How do I credit my receipts for my school?
It's easy to help your school win $300 to $3,000. Just shop at Chandler Fashion Center Just log receipts at the Chandler Fashion Center Guest Services desk  by 3/31 or drop off original receipts to school offices by 3/10 before break. Bring your receipts to Guest services, located on the upper level across from Barnes & Nobles to earn five points per dollar spent. You may also bring receipts to the Chandler Management Office for validation, located in the food court by Paradise Bakery (follow the hallway to the fourth door on the right). The Management Office is open Mon- Fri 8:30-5:30 p.m.

View the current School Cents flyer in a pdf format.

Ongoing Bonus Points Offers
Mall Gift Card: Buy a Mall Gift Card and Earn 1,000 Bonus Points. Available at Guest Services. Terms and conditions apply to Gift Card use.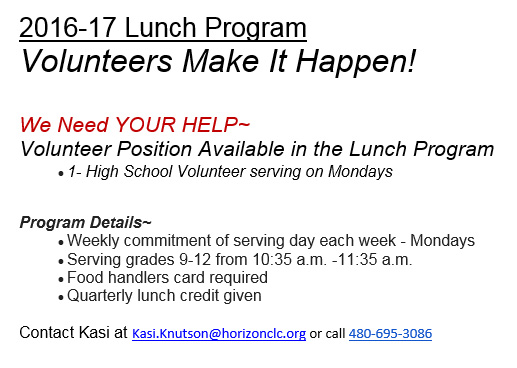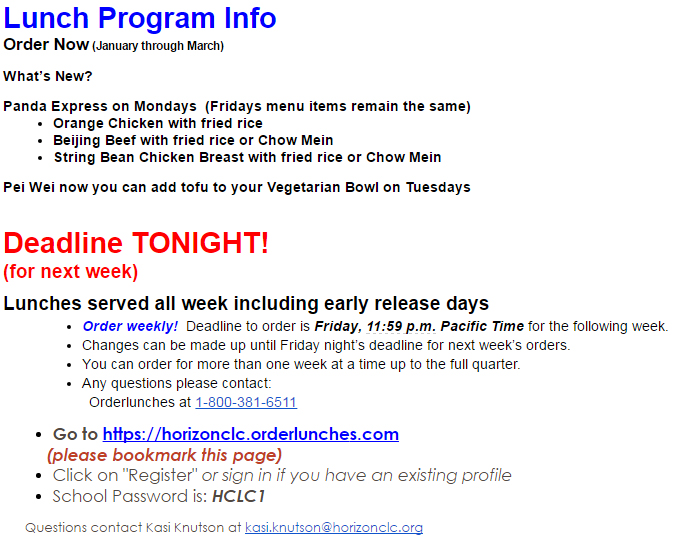 ---
FEBRUARY
AT A GLANCE

  

February 10
Choir Council meets at lunch in the Choir Room
Radio Club meets 2:30 – 3:15 PM room 202Origami Club meets 2:30 PM – 3:15 PM room 203
Lunch Orders Due

February 11


Set & Costume Construction for Cinderella 8:00 AM to 4:00 PM
 
February 13
Middle School Spring Athletics Tryouts Begin
Relay for Life "Crush Cancer" Crush Soda fundraiser



February 14


POE – Protecting Our Environment Club meets at lunch room 109
Relay for Life "Kiss Cancer Goodbye" Hershey's Kisses fundraiser
 
February 15
FCA – Fellowship of Christian Athletes Club meets at lunch room 208

Student Council meets after school rooms 107/108


8th Grade Promotion Pictures
Relay for Life "Cancer Sucks" Tootsie Pop fundraiser​
 
February 16
Project Group 2.0 meets 3:30 – 4:30 PM room 415
Cantabile Honors Chorale In-House Field Trip in Choir Room 8:30 – 9:30 AM

February 17
Band Council meets at lunch in the Band Room
Radio Club meets 2:30 – 3:15 PM room 202
Origami Club meets 2:30 PM – 3:15 PM room 203
Lunch Orders Due
NJHS Leadership Team meets at lunch room 204
MS Travel Club during lunch room 110 
NJHS Applications due by 3:15 pm in room 204 
February 20
Presidents Day (NO SCHOOL)

February 21
NJHS Candidate meeting during lunch room 204
POE – Protecting Our Environment Club meets at lunch room 109

February 22
FCA – Fellowship of Christian Athletes Club meets at lunch room 208
Student Council meets after school rooms 107/108
 
February 23
Project Group 2.0 meets 3:30 – 4:30 PM room 415
No Place for Hate during lunch in room 127February 24
MS Travel Club during lunch rooms 105/107Band Council meets at lunch in the Band Room
Radio Club meets 2:30 – 3:15 PM room 202
Origami Club meets 2:30 PM – 3:15 PM room 203
Middle School Social Multi-Purpose Room 6:00 pm to 8:00 pm
Lunch Orders Due
NJHS Leadership Team meets at lunch room 204
MS Travel Club during lunch room 110 (room change)
NJHS Daycare Buddies 2:30 – 3:30


 




February 25


Set & Costume Construction for Cinderella 8:00 AM to 4:00 PM
 
February 27
Fiber Arts Club meets at lunch room 104
Secondary School Improvement Team meeting 4:00 – 5:00


Relay For Life Spirit Week:

Warm Up Monday - dress in warm up clothes to get warmed up for Relay!


Dolce Voce & Magnum Chordum Concert in the Multipurpose Room 6:00 pm to 7:30 pm
Bella Voce & Cantabile Honors Chorale Concert in the Multipurpose Room 7:30 pm to 8:30 pm
 
February 28
Intermediate Band & Symphonic Honors Band Concert in the Multipurpose Room 6:00 pm to 7:00 pm
Concert Band & Wind Ensemble Concert in the Multipurpose Room 7:30 pm to 8:30 pm
MS National Junior Honor Society Meeting room 204
Relay For Life Spirit Week:


Fight For Your Future - dress as your future dream job!  

​​For a full list of Secondary School activities, check out the Events Calendar.

MARCH
AT A GLANCE

  

March 1


Relay For Life Spirit Week:

Wear color or shirts of what cause is important to you!


Gamers Club meets 2:40 – 3:40 PM room 107

March 2


Relay For Life Spirit Week:

Paint yourself in purple, the color for all cancer.


Project Group 2.0 meets 3:30 – 4:30 PM room 415

March 3


Relay For Life Spirit Week:

Dress up with your team to get excited for relay!

*Exclusive out of dress code day for students on a Relay For Life Team.


Choir Council meets at lunch in the Choir Room
Radio Club meets 2:30 – 3:15 PM room 202
Origami Club meets 2:30 PM – 3:15 PM room 203
Book Fair setup
Relay for Life 5:00 pm to midnight
Lunch Orders Due

March 6
NJHS Daycare Buddies 2:30 – 3:30
Honors Symphonic Band Performing at Area Concert Festival 8:00 am to 2:45 pm
Book Fair

March 7
POE – Protecting Our Environment Club meets at lunch room 109
Book Fair

March 8
FCA – Fellowship of Christian Athletes Club meets at lunch room 208
Book Fair

March 9
Project Group 2.0 meets 3:30 – 4:30 PM room 415
Book Fair

March 10
NJHS Leadership Team meets at lunch room 204
Band Council meets at lunch in the Band RoomMS Travel Club during lunch room 110
Radio Club meets 2:30 – 3:15 PM room 202
Origami Club meets 2:30 PM – 3:15 PM room 203
Book Fair cleanup

March 13
Spring Break

March 14
Spring Break

March 15
Spring Break

March 16
Spring Break

March 17
Spring Break

March 20
Spring Break

March 21
Spring Break

March 22
Spring BreakMarch 23
Secondary ILP Conferences

March 24
Secondary ILP Conferences
Junior High All-State Choir Festival at Show Low High School
Lunch Orders Due

March 25
Junior High All-State Choir Festival at Show Low High School
Set Construction 8:00 am to 4:00 pm

March 27
Fiber Arts Club meets at lunch room 104

March 28
Performing Arts Exhibition 2:30 to 3:30 in the Multipurpose Room

March 29
Gamers Club meets 2:40 – 3:40 PM room 107
Performing Arts Exhibition 2:30 to 3:30 in the Multipurpose Room

March 30
Performing Arts Exhibition 2:30 to 3:30 in the Multipurpose Room
Project Group 2.0 meets 3:30 – 4:30 PM room 415

March 31
Choir Council meets at lunch in the Choir Room
Radio Club meets 2:30 – 3:15 PM room 202
Origami Club meets 2:30 PM – 3:15 PM room 203
Spring Fling 5:00 pm to 9:00 pm
Lunch Orders Due