Our mission is to partner with parents, the primary educators of their children in matters of Faith, to provide a Catholic Christ-centered, academically excellent, and safe school environment in which all children can achieve their God-given potential and make a positive difference in the world.

Make sure to click view entire message at the bottom so you can view ALL the information included in this issue of Saints Connect!
A Message from our Principal

Welcome to the 2018-2019 school year! The beginning of the school year is an important time for all of us, as we look forward to positive experiences and the growth our children will make academically, socially, and spiritually. As you review this back to school issue of Saints Connect, please begin to calendar significant dates and plan to make this a year to remember.

May God bless you and your family.

Welcome Mrs. McClure!
Help us welcome our new Assistant Principal to our St. Bonaventure School Community!
             CLASS LISTS WILL BE POSTED ON THE SCHOOL WEBSITE AT
5:00 pm on FRIDAY AUGUST 24TH*
* A great deal of time, effort and thought has gone into the process of student placement for the new school year. Careful consideration was given including input from teachers, as well as student learning styles and needs. Our class lists are structured to provide equitable class sizes at each grade level as well as to balance students academically and socially. Your support, cooperation, and positive outlook with your child will result in a rewarding year of spiritual, academic and social growth.

NEW PARENT ORIENTATION
and TK/K Meet & Greet

Thursday, August 23rd, 5:00

Click on the glue bottle for details!
Important School Dates

Monday, August 27: Grades TK - 8 return to school
Monday, August 27: Extended Day Begins*
Monday, August 27 - Friday, August 31: 12:30 Dismissal every day
*If your child is attending afternoon extended day the first week of school, make sure to pack a lunch!
PARENT Back to School Night Schedule
Kindergarten - Grade 5:
Tuesday, August 28, 6:15 - 8:00
6:15 Duffy East: Parent Kickoff Event for Technology, Social Media & Digital Citizenship (attendance requested by Father Joseph Knerr, Pastor)

6:40 - 7:10 Session 1* in your child's classroom
7:15 - 7:55 Session 2* in your child's classroom
* Session 1 and 2 are identical presentations. This allows families with multiple children in
grades K - 5 to attend presentations for all their children on the same evening
Thursday, August 30, 6:15 - 8:00 - Grades 6 - 8 in the Parish Hall
6:15: Parent Kickoff Event for Technology, Social Media & Digital Citizenship 
(Attendance requested
by Father Joseph Knerr, Pastor)             
6:40 - 7:30: Teacher Presentations
7:30 - 8:00: Individual Teacher Q and A
Please note: Back to School Nights are for Parents ONLY, no children PLEASE!
School supply lists for all grades are posted on the school website
Summer Reading Assignments for 7th & 8th graders are on the website
Summer Math Assignments for students in  6th, 7th, & 8th grades are on the website
7th grade Channel Island registration and payment is due in full by

August 31




If you plan to use the Extended Day Program, make sure you have registered and paid in advance
Our updated school handbook will be delivered to your inbox next week!
It's a great resource to check when you have any questions about the school. Please pay special attention to updated uniform and hair guidelines before sending your student on the first day!

Make sure to check your child's backpack on the first day of school. The school  picture order form will be coming home and needs to be filled out and returned with your student on their picture day.
The picture schedule is as follows:
Wed. Aug 29: Grades 5 - 8

Thurs. Aug. 30: TK - Grade 4
Click on the button below to learn more about school pictures and how to order.
Please make sure you have completed the necessary requirements before volunteering!
*Certification expires every 3 years, please renew if necessary!
For more information or questions, please contact Vanessa Frei: vfrei@stbonaventureschool.org  OR
click the button below to visit  the volunteering page from the school website.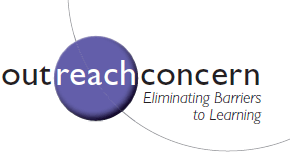 Outreach Concern is a non-profit  counseling agency created to help students and their parents eliminate the barriers that impact their performance in the classroom. They have been providing counseling and support services to public, private and parochial schools in Los Angeles and Orange Counties for more than 16 years. They have a proven track record of making a significant difference in the lives of students and their families.
By filling out the consent form we will have it on file if you would like your child to receive counseling services if referred.

Choicelunch works simply:

Fresh food delivered daily to your kids! Order using a simple online ordering system and mobile app designed for schools and parents who care deeply about food and nutrition, but don't have a lot of time to spend figuring out how to order lunch.

Click on the button below to sign up for Choice Lunch.

Our school code is bonaventure

St. Bonaventure offers a variety of after school enrichment programs.

Check out all we have to offer below!
MONDAYS: SBS will be offering an after school Robotics Club for students in 6th - 8th grade. This club will include a tournament competition! More information about this exciting club will be coming soon!

TUESDAYS: SBS will again be offering our after school band program for students in grades 3 - 8. There are variety of instruments to choose from and instrument rentals are available. Click on the buttons below for more information.

TUESDAYS:
Back by popular demand, our fun Drama Club will be offered on Tuesday afternoons for students in grades 2 - 8. More information coming soon!
WEDNESDAYS: Academic Chess Club is returning on Wednesdays for students in grades K - 8. Click below for details.
THURSDAYS:  Returning for the 2018-2019 school year is our Engineering with LEGOS program for students in 1st - 6th grades. More information can be found below.

FRIDAYS:
Mr. Adkins will be back on campus again to teach the Kinderfiddle as well as the Beginning and Advanced Strings classes.
K - 8th grade students can sign up for strings classes.
SAVE THE DATE:
Annual Giving Family FUNDnight*
ALL proceeds benefit the students of
St. Bonaventure Catholic School
*Don't forget your blankets and chairs!