Our mission is to partner with parents, the primary educators of their children in matters of Faith, to provide a Catholic Christ-centered, academically excellent, and safe school environment in which all children can achieve their God-given potential and make a positive difference in the world.

Make sure to click view entire message at the bottom so you can view ALL the information included in this issue of Saints Connect!
Please click on the button below to read the welcome message from Mrs. White and to meet the new teachers who have joined our team!

As always, it's a great day to be a Saint!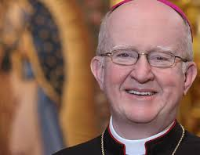 Please take a moment to read the important letter from Bishop Kevin Vann by clicking on the button below.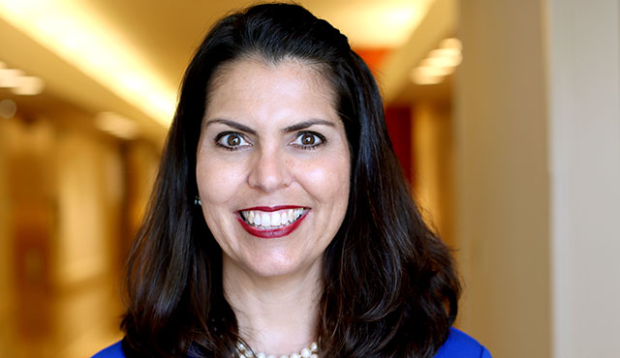 Please read the welcome letter from our new Superintendant, Dr. Erin Barisano,
by clicking the button below.
Please click on the button below to read the welcome letter from our Annual Giving Chairs, David and Nicole Barry.

St. Bonaventure Catholic School supports our students through the Annual Giving Fund, "A Legacy of Excellence." Tuition alone does not cover the cost of providing the high quality education that our children receive.
View the listing of those who generously donated during the 2017-2018 school year by clicking on the button below.
Annual Giving Family FUNDnight!
Sunday, September 16
All proceeds benefit the students of
St. Bonaventure Catholic School
Service Hour Opportunity!
Looking to log in some early service hours? 
The Annual Giving Mass & Food Truck Party on September 16, is the perfect opportunity.
Thanks to everyone who came to the Coffee Social on Friday 8/31! The free raffle generated 3 winners! Congrats to Louis Romero and Holly Hitzke who both won a new SBS Coffee Mug, and Marisol Galdamez who won the SBS Sweater!

Keep an eye out for more fun events from the PFA!
Are you new to our school or are you having trouble using Sycamore?
Click below to see all you can do on Sycamore and how to do it!
Reminder: Wednesday, September 19, is Late Start Wednesday

8:50 Warning bell




8:55 Classes begin




If you will be volunteering with our students this year, you need to be fingerprinted and you need to complete the safe environment training before you can begin. Click below for more information.

One day every month is designated as an optional Jesus Jeans Day. Student Council collects $1 for the privilege of wearing jeans to school. The money collected is donated to school, local, national, global or Catholic charities.

Many days throughout the year we honor Mary on her special Feast Days. On these days, students are allowed to wear solid blue shirts to school. Please see the SBS Student Parent Handbook for guidelines.

PFA Sweet Treat Mondays are back!
Sweet Treat Mondays will occur on the same schedule as Jesus Jeans Days. Treats will be sold for $1 outside the PE offices at the end of the school day and will vary each month! Treats will include things like popsicles and ice cream

FAST FOOD FRIDAYS
A few times during the school year PFA sponsors Fast Food Fridays! Click on the pizza slice to see the 2018-2019 Fast Food Friday calendar and order form.
In the last Saints Connect we informed you about some of our awesome after school enrichment programs. Below you will find additional clubs that have been added to our list!
Mondays: Our after school Engineering and Robotics Club is for 6th - 8th grade students. Students will fabricate complex robotic systems, solve engineering problems and go head-to-head with other bots in educational engineering competitions! Click below for details

Tuesdays:
Our after school Drama Club is for 2nd - 8th graders. Students learn improvisation skills, and performance techniques which are great for building confidence and improving listening and speaking skills.  More details below.
Thursdays: Ms. Switzer is starting up an after school choir program for 6th - 8th graders. There is an information meeting this Thursday 9/6 at 3:00 in the school library. More information is also available by clicking below.
Updated Information about our Strings after school enrichment program on Fridays can be accessed by clicking on the button below.
St. Bonaventure Fall Festival t-shirts!
Find out how you can pre-order yours by clicking on the red t-shirt!
Library Birthday Book Club
Our Library Birthday Book Club is a very special way to recognize your child's birthday or half-birthday. Click on the button below for more information or to sign up!
WHO DOESN'T LOVE A DEAL?!
If you order your 2018-2019 yearbook
by Sept. 30, you'll get 15% off!

Click on the button below for details