Jeffrey Thomas, Artistic Director
AMERICAN BACH SOLOISTS PERFORM HANDEL'S MESSIAH IN GRACE CATHEDRAL
Performing an Epic Holiday Favorite for the 20th Consecutive Year
November 14, 2017 – San Francisco, CA – American Bach Soloists (ABS), led by Artistic & Music Director Jeffrey Thomas, present their annual performances of Handel's masterpiece, Messiah, in one of San Francisco's most awe-inspiring, sacred spaces on December 13-15, 2017.
"In Messiah, the genuineness of the feeling of each of the arias, all of the choruses, is so real, so inarguable, that people are drawn to this tremendous honesty that they hear in the work," says ABS Artistic Director Jeffrey Thomas. About performing in the phenomenal acoustic of Grace Cathedral he adds, "In Messiah, very often there are fantastic final chords that just ring through the space, and we have to just stop and enjoy them."
Handel's incentive for Messiah began in 1729 in the form of a libretto written by his friend, Charles Jennens, who had compiled the text from diverse sections of the Bible. But Handel put it on the shelf at that time. Two years later the idea of setting it to music inspired him and he finished composing it in a mere 24 days (from August 22 to September 14, 1741). The first performance was in Dublin on April 13, 1742 where it was presented as a charity event. Although that concert was well received, it was not so successful at its first performance in London which took place at Covent Garden, probably because the idea of presenting a sacred text in a secular theater seemed inappropriate to some and even blasphemous to others. However, when it was presented again at a charitable event in 1750, for London's Foundling Hospital home for orphaned children, Londoners flocked to it. In that year, it was offered to the public twice (May 1st and 15th); and drew a crowd of nearly 2,000, an extraordinary number at the time. It continued to be performed at the Foundling Hospital until the 1770s, and Handel himself conducted or attended every performance until his death in 1759.
Modern day listeners may be surprised to learn that there are quite a number of various versions of Messiah, all arranged by Handel. Handel made no attempt to put his masterpiece into a single "authorized" form. Even more astounding­, Handel actually never performed his oratorio exactly as he had originally composed it in 1741, but regularly altered it to accommodate the best soloists that were available to him in any particular season.
ABS, Handel, and San Francisco's historic Grace Cathedral are a winning combination, and a highlight of the holiday season year after year. Since 1998, ABS has presented Handel's Messiah in Grace Cathedral to more than 40,000 attendees. A Bay Area holiday tradition, now in its 20th consecutive year, ABS's performances of this timeless work attract music lovers from around the world and has become an essential part of the musical year for Northern California audiences. Maestro Thomas will conduct the period-instrument specialists of ABS, the renowned American Bach Choir, and an internationally acclaimed quartet of brilliant vocal soloists.​
A full-length film of their 2014 performance, Handel's Messiah in Grace Cathedral, is available on Blu-ray and DVD. Some of the bonus features are viewable on the ABS YouTube Channel.
​Suzanne Karpov is quickly distinguishing herself as one of America's leading young sopranos. A recent graduate of the Maryland Opera Studio and Boston University, Karpov made her debut last season with the Washington Bach Consort and Loudoun Lyric Opera. She was recently engaged at the Miami Summer Music Festival and Washington National Opera. This season she debuts at Carnegie Hall and at the Boston Early Music Festival. As a alumna of the ABS Academy, an advanced training program for emerging professionals and accomplished students of Historically Informed Performance Practice, Karpov sang the role of Clio in the North American premiere of Handel's Parnasso in festa.
Countertenor Aryeh Nussbaum Cohen launched his career as an ABS Academy participant and later went on to become a 2016 SF Opera Merola Artist and has won a position as a 2018 SF Opera Adler Fellow. Identified as one of opera's most promising rising stars—having won the Metropolitan Opera National Council Auditions and the Houston Grand Opera Eleanor McCollum Competition—he has performed with Il Complesso Barocco, the Leipzig Barockorchester, and the Houston Grand Opera in Handel's Julius Caesar. He will soon perform with Ars Lyrica Houston and Cincinatti Opera, and will be a featured artist in ABS's recently announced New Year's Eve Concert in December, 2018.
Tenor Zachary Wilder is sought after on both the concert and operatic stages. He studied at the Eastman School of Music, University of Houston, and was a Tanglewood Music Fellow. He has performed throughout this decade with Mercury Houston, Festival d'Aix-en-Provence, Les Arts Florissants, Bach Collegium Japan, Boston Early Music Festival, Cappella Mediterranea, Le Concert Spirituel, Collegium Vocale Gent, Ensemble Pygmalion, Handel & Haydn Society, Orchestre de Chambre de Paris, Le Poème Harmonique, Royal Philharmonic Orchestra, and Les Talens Lyriques, Heidelberg Philharmonic Orchestra, San Francisco Symphony, and the English Baroque Soloists.
New-Zealand born Hadleigh Adams is now a U.S.-based baritone who receives international acclaim for his dynamic stage presence and ability to draw true, honest characters from his performances. He completed operatic studies at the University of Auckland, the New Zealand School of Music, New Zealand Opera, The Opera Studio in Melbourne, and London's Guildhall School of Music and Drama. He was San Francisco Opera's first Adler Fellow from New Zealand and appeared in upwards of 100 performances during his two-year tenure. He has recently performed with the Los Angeles Philharmonic, San Francisco Symphony Chorus, Oakland Symphony, Opera Pittsburgh, Opera Omaha, Cincinnati Opera, and Opera Orlando. 
PERFORMANCES:

Wednesday, December 13, 2017 at 7:30 pm, Grace Cathedral, San Francisco
Thursday, December 14, 2017 at 7:30 pm, Grace Cathedral, San Francisco
Friday, December 15, 2017 at 7:30 pm, Grace Cathedral, San Francisco
VENUE:
Grace Cathedral
1100 California Street at Taylor
San Francisco CA 94108
TICKETS:
Online: americanbach.org/tickets
Phone: 800-595-4TIX (-4849)
$20–$125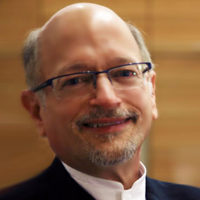 ABOUT JEFFREY THOMAS
​
Renowned for his experience, knowledge and sensitivity for the music of the Baroque, Jeffrey Thomas's preparation of the major works of the repertory such as Bach's Mass in B Minor, St. Matthew Passion, and Handel's Messiah have led to inspired, definitive performances that have become synonymous with the ensemble he has led with such distinction. San Francisco Classical Voice said, "Jeffrey Thomas is still pushing the musical Baroque envelope."  [
MORE
] ​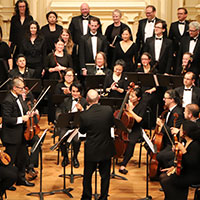 ABOUT AMERICAN BACH SOLOISTS
​

American Bach Soloists are leading performers in the field of Baroque music, dedicated to historically informed performances of Bach and his contemporaries. ABS provides meaningful, memorable, and valuable musical experiences for our audiences through inspiring performances and recordings, and it supports the preservation of early music through educational programs for students and emerging professionals.  [
MORE
] ​
Additional Press Resources:
Jonathon Hampton
Communications Manager
jhampton@americanbach.org
415-621-7900 ext. 207
American Bach Soloists
44 Page Street, Suite 403
San Francisco, CA, 94102
415-621-7900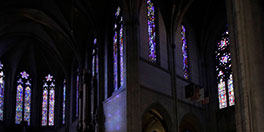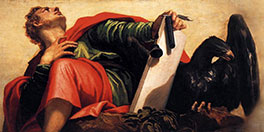 We thank our Sponsors
The American Bach Soloists are grateful for the support of these and other Foundations, Corporations, Government Agencies, and Individual Sponsors.