Jeffrey Thomas, Artistic Director
SPARKLE 2017 GALA MEMORIES
On Saturday, September 23, guests donning Venetian masks joined musicians, board, and staff of American Bach Soloists for our annual fundraising gala, Sparkle 2017: Celebrating Venice, at the James Leary Flood Mansion in San Francisco. The event, now in its 15th year, raises money to support the myriad offerings of ABS. The proceeds from this year's event will support the 2018 ABS Academy.
As guests arrived, decked out in colorful masks, evening gowns, and formal attire, they were met with glasses full of sparkling wine. Soon, the attendees were ushered into the Chapel for an enchanting program of music composed by the Venice resident, Antonio Vivaldi. The program, featuring ABS favorites Sandra Miller, Carla Moore, Cynthia Black, Gretchen Claassen, Corey Jamason, and the 2018 Jeffrey Thomas Award Recipient Jude Ziliak, all conducted by Jeffrey Thomas, consisted of the Concerto in G Minor for Flute and Strings, La notte ("The Night"), the Trio Sonata in D Minor, La follia ("Madness"), and the Concerto in D Major for Violin in Due Cori, per la Santissima Assuzione di Maria Vergine ("with two orchestras, for the Holy Assumption of the Virgin Mary"). ​
Following the concert, guests moved to the Belvedere and Library to peruse silent auction items and "ABS Exclusive Events," and to partake of delicious hors d'oeuvres, red and white wine, sparkling wine, and the signature cocktail, Aperol Spritz. Dinner was served by Melons Catering, and featured Grilled Tuna, Slow Cooked Italian Beef, and Anson Mills Polenta Torte. Guests arrived at their tables to an Heirloom Tomato Tart, and dinner was topped off by a Chocolate Hazelnut Torte. After dinner, KCBS "Foodie Chap' Liam Mayclem offered live auction item packages including trips to La Quinta, Venice Beach, Las Vegas, & Venice. 
​The highlight of the evening was the annual Fund-a-Need paddle raise. After a wonderfully engaging video highlighting the ABS Academy, Jeffrey Thomas introduced violinist Jude Ziliak who highlighted his experience at the 2012 Academy and shared how his experience molded his career and his career choices.    
The evening was an overwhelming success raising nearly $75,000 to support the ABS Academy.
It's not too early to put next year's gala date on your calendar. Sparkle 2018: Versailles will be held on Saturday, September 29, 2018, at the James Leary Flood Mansion. Tickets will go on sale February 1, 2018. 
2017-2018 Season Single Tickets & Subscriptions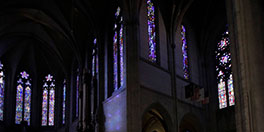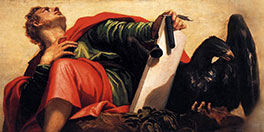 We thank our Sponsors
The American Bach Soloists are grateful for the support of these and other Foundations, Corporations, Government Agencies, and Individual Sponsors.