St. Bonaventure Catholic School
Huntington Beach, CA 92647
Make sure to click view entire message at the bottom so you view ALL the information included in this issue of Saints Connect!

Principal's Message:

Excitement on campus is building as our children observe the annual parish festival being set up. Friday afternoon can't come soon enough for our saints! We hope to see everyone enjoying the wonderful food, rides and game booths as our St. Bonaventure community comes together once more. 
See you at the festival!

Annual Giving Fund Update:
Thank you to the 108 families who have donated $48,000 to SBS! We are making great progress towards our goal of $100,000 and 100% participation. 
Click below to view a full listing of donors as of Sept. 29th or click on the button under our logo to make a donation now!
There is NO AFTERNOON EXTENDED DAY ON FRIDAY, OCTOBER 6TH!
Extended Day will ONLY be available before school on October 6th.
Blessing of the Animals
today, Wednesday, October 4th at 3:15 outside the church
NO SCHOOL on MONDAY, OCTOBER 9TH in observance of COLUMBUS DAY!
Wednesday, October 18th is a Late Start Day!
Wednesday, October 18, 12:00-8:00 PM
Dine in or take out food from
Chick-fil-A on Beach Blvd. on Spirit Day and SBS will earn 20% of the order total. 
Save the Date - General PFA Meeting

Monday, November 6th

6:00 PM in the Parish Hall

ALL Parents are encouraged to attend

Snack & beverages provided

Learn about school updates, initiatives & community events

Auction reveal and kickoff

Meet your parent leadership teams on school board and PFA

Inspirational reflections from Fr. Tim

Get involved in your child's school

Relaxed Dress Pass for each student whose parent(s) attend!

 eScrip introduces Benefit,
the app that gives while you shop! Benefit will give between 3-20% of your everyday transactions to our school. Download the free app and start contributing today!
Earn money for SBS when you use your Ralphs Reward Card.
You must register or re-register your card.
It's Sign-Up Time!

Youth Basketball League!

(A co-ed instructional league for grades K-4)
Sponsored by the St. Bonaventure Men's Club
Click on the button below for more information and registration instructions.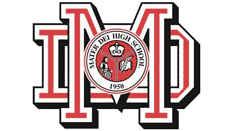 Mater Dei High School is hosting a day long leadership event for students in
5th - 8th grade on Sunday, Nov. 12th. Details and registration information can be found below.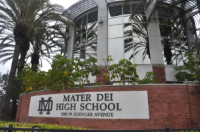 For general information about Mater Dei High School including admission applications, an upcoming information night, campus tours and their shadow program, please click below
c
Our Lady of Fatima 100th Year Anniversary
Community Celebration
St. Bonaventure Catholic Church
Saturday, October 21st
8:00 am Mass
9:00 am Rosary Procession
Reception in Duffy
Is your student a Wimpy Kid fan? 

If so, you're going to want to order the soon to be released new book through the school library. Not only will your child love you but the pre-order sales go towards our November book fair total. The pre-ordered books will be delivered to your students classroom the day it comes out. Click on the button below for ordering information! Order deadline is Nov. 1st

Do you have a budding author or illustrator in your household?!
Huntington Beach Public Library is hosting their annual writing and illustrating contest for Pre-K - 8th grade student

s.
A written entry can be a story, poem, letter, song or essay.
An illustration can be in any media.
Click on the buttons below for this year's contest theme and complete instructions
.