Jeffrey Thomas, Artistic Director
AMERICAN BACH SOLOISTS PRESENT
HANDEL'S "LA RESURREZIONE" MAY 5–8​
Music Director Jeffrey Thomas
​conducts Handel's early "operatic" oratorio.
American Bach Soloists: Handel's La Resurrezione
Friday, May 5, 2017, 8:00 pm – St. Stephen's Church, Belvedere
Saturday, May 6, 2017, 8:00 pm – First Presbyterian Church, Berkeley
Sunday, May 7, 2017, 4:00 pm – St. Mark's Lutheran Church, San Francisco
Monday, May 8, 2017, 7:00 pm – Davis Community Church, Davis
Tickets: $33-$85 / americanbach.org / (415) 621-7900
 
APRIL 10, 2017--SAN FRANCISCO, CA--The American Bach Soloists' 2017 subscription season concludes with Handel's La Resurrezione, a monumental sacred oratorio based on the events from the Saturday after the crucifixion to Easter Sunday. ABS Music Director Jeffrey Thomas conducts performances in the Bay Area and Davis from May 5-8, 2017.
As a young composer in his early twenties, George Frideric Handel traveled to Rome and Venice to learn from the Italian masters of his day, and within only a few months he surpassed their abilities. In Rome, he composed and produced La Resurrezione, a truly "operatic" oratorio, that scandalized the Vatican (opera was prohibited in Rome by Papal edict at the time) yet assured his place as the new master of Italian operatic style. Heaven and Hell—embodied in an Angel and Lucifer—battle for supremacy on earth through this dramatic telling of the emotions and convictions of Mary Magdalene, Mary Cleophas, and John the Evangelist.
The score, which demands bravura performances from singers and instrumentalists alike, will be brought to life by Jeffrey Thomas, ABS, and a quintet of superb soloists. Longtime ABS favorites, baritone Jesse Blumberg and soprano Mary Wilson, will perform the roles of Lucifer and the Angel. ABS Academy Alumni, soprano Nola Richardson (Mary Magdalene) and tenor Kyle Stegall (John the Evangelist), return to ABS to bring their beautiful artistry to the stage. Completing the quintet is mezzo-soprano Meg Bragle, who will be making her long-awaited ABS debut as Mary Cleophas. 
For 28 years Jeffrey Thomas has led ABS in "genuinely thrilling" performances that have featured "impeccably elegant" musicianship (San Francisco Classical Voice). ABS welcomes all audiences to experience this powerful and engaging display of Baroque music at its finest.
 
Single Tickets: $33-$85
Tickets for ABS Subscribers: $28-$72
 
Discounted tickets available for students (25 and under with valid student or university ID). Please call the ABS Office at (415) 621-7900.
CALENDAR EDITORS PLEASE NOTE
American Bach Soloists present Handel's La Resurrezione
HANDEL: La Resurrezione
Nola Richardson, soprano (Mary Magdalene)
Mary Wilson, soprano (Angel)
Meg Bragle, mezzo-soprano (Mary Cleophas)
Kyle Stegall, tenor (John the Evangelist)
Jesse Blumberg, baritone (Lucifer)
American Bach Soloists
Jeffrey Thomas, conductor
Friday May 5 2017 8:00 pm
St. Stephen's Church, 3 Bayview Avenue, BELVEDERE
Saturday May 6 2017 8:00 pm
First Presbyterian Church, 2407 Dana Street, BERKELEY
Sunday May 7 2017 4:00 pm
St. Mark's Lutheran Church, 1111 O'Farrell Street, SAN FRANCISCO
Monday May 8 2017 7:00 pm
​Davis Community Church, 412 C Street, DAVIS
"Brilliant diction, tonal clarity, and impeccable phrasing" 
Cleveland Classical

"She is simply amazing, with a voice that induces goose bumps and a stage presence that is mesmerizing."
Arizona Daily Star
Meg Bragle, mezzo-soprano

"a singer of intense musical perceptiveness…utterly irresistible." 
International Record Review

"Stegall is a remarkable young singer, with both brains and vocal brawn." 
San Francisco Classical Voice
Jesse Blumberg, baritone

"Blumberg's rich, refined sound gave touching poignancy"
San Francisco Classical Voice
ABOUT AMERICAN BACH SOLOISTS
The American Bach Soloists engage and inspire audiences through historically informed performances, recordings, and educational programs that emphasize the music of the Baroque, Classical, and Early Romantic eras. Founded in 1989, the ensemble has achieved its vision of assembling the world's finest vocalists and period-instrument performers to bring this brilliant music to life. For more than two decades, Jeffrey Thomas has brought thoughtful, meaningful, and informed perspectives to his performances as Artistic and Music Director of the American Bach Soloists. Fanfare Magazine proclaimed that "Thomas's direction seems just right, capturing the humanity of the music…there is no higher praise for Bach performance." - MORE

ABOUT JEFFREY THOMAS
Renowned for his experience, knowledge, and sensitivity for the music of the Baroque, Jeffrey Thomas's preparation of the major works of the repertory such as Bach's Mass in B Minor, St. Matthew Passion, and Handel's Messiah have led to inspired, definitive performances that have become synonymous with the ensemble he has led with such distinction, American Bach Soloists. San Francisco Classical Voice said, "Jeffrey Thomas is still pushing the musical Baroque envelope." Before devoting all of his time to conducting, he was one of the first recipients of the San Francisco Opera Company's prestigious Adler Fellowships. Cited by The Wall Street Journal as "a superstar among oratorio tenors," Mr. Thomas's extensive discography of vocal music includes dozens of recordings of major works for Decca, EMI, Erato, Koch International Classics, Denon, Harmonia Mundi, Smithsonian, Newport Classics, and Arabesque. He is a Professor of Music at the University of California, Davis, where he holds the Barbara K. Jackson Chair in Choral Conducting. Mr. Thomas currently hosts two shows on one of the nation's premiere classical music radio stations, KDFC, the most recent major commercial classical station in America to make the transition to public radio. Through worldwide streaming audio, he brings his experience and love for baroque and choral music to a global audience. - MORE
High resolution images and more information, including full artist biographies,
available at: americanbach.org/press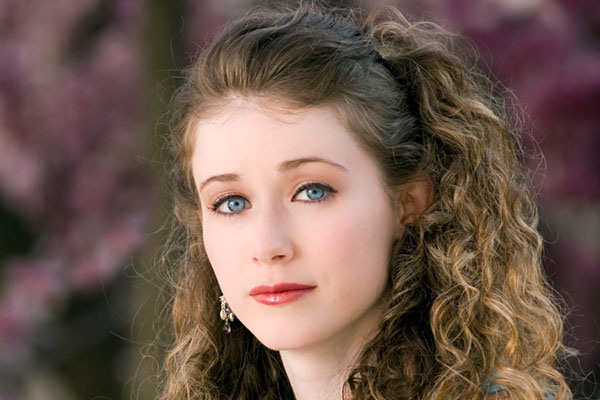 Handel's La Resurrezione
​May 5–8 2017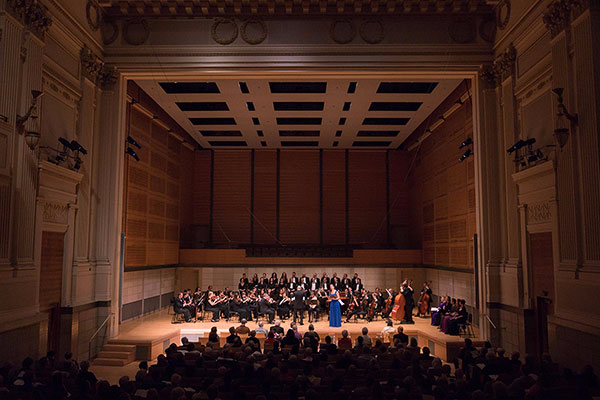 ABS Festival & Academy
August 4–13 2017