Jeffrey Thomas, Artistic Director
AMERICAN BACH SOLOISTS PRESENT
BACH'S MOTETS FOR DOUBLE CHORUS

MARCH 31 – APRIL 3

American Bach Soloists: Bach's Motets for Double Chorus
Friday, March 31, 2017, 8:00 pm – St. Stephen's Church, Belvedere
Saturday, April 1, 2017, 8:00 pm – First Presbyterian Church, Berkeley
Sunday, April 2, 2017, 4:00 pm – St. Mark's Lutheran Church, San Francisco
Monday, April 3, 2017, 7:00 pm – Davis Community Church, Davis
Tickets: $33-$85 / americanbach.org / (415) 621-7900
 
FEBRUARY 27, 2017—SAN FRANCISCO, CA—The American Bach Soloists' 2017 season continues with Bach's Motets for Double Chorus, a program highlighting the superb artistry of the American Bach Choir. ABS Music Director Jeffrey Thomas conducts performances in the Bay Area and Davis from March 31 through April 3, 2017.
Bach's surviving motets are as mesmerizing as any choral music and rival the splendor of his greatest cantatas. The motets for double chorus, with their increased number of parts, allow Bach to showcase his unparalleled genius in counterpoint and beguiling polyphonic textures. Many of these works were written for special, non-liturgical occasions. Jauchzet dem Herrn alle Welt, which draws its text from Psalm 100, is noteworthy in that it was a collaboration between Bach and Georg Philipp Telemann. The Psalms are the source for Singet dem Herrn ein neues Lied as well, a virtuosic work which juxtaposes an endless array of dazzling melismas with passages of serene beauty.  Several other works round out the program, including the brief yet powerful Komm, Jesu, komm, and the joyous and celebratory Der Geist hilft unser Schwachheit auf and Fürchte dich nicht, ich bin bei dir.
The American Bach Choir has been lauded for their exquisite singing and musicality for more than two decades, and Maestro Jeffrey Thomas is proud to spotlight their abilities for Bach's Motets for Double Chorus. Classical Sonoma praised their "stunning choral singing … the Chorus's articulation and intonation were unequalled," while San Francisco Classical Voice wrote that a performance was "beautifully phrased and superbly sung, with the ABS Choir at its usual best." The members of the American Bach Choir are some of the most highly regarded choral singers in the Bay Area, and they will undoubtedly shine in this challenging and provocative repertoire.
In the days following the concert set, this program will be professionally recorded for CD and digital download. This recording, which will be the 21st in ABS's formidable discography, is expected to be released in June 2017.
ABS is one of the cornerstones of the Bay Area's vibrant and renowned Early Music community. Hailed by The Washington Post as "the best American specialists in early music … a flawless ensemble … a level of musical finesse one rarely encounters," ABS welcomes all audiences for a magical evening of Baroque music from the composer who inspired its founding.
 
Single Tickets: $33-$85
Tickets for ABS Subscribers: $28-$72
 
Discounted tickets available for students (21 and under with Valid ID). Please call the ABS Office, (415) 621-7900.
CALENDAR EDITORS PLEASE NOTE
 
American Bach Soloists present Bach's Motets for Double Chorus
 
BACH: Singet dem Herrn ein neues Lied
BACH: Der Geist hilft unser Schwachheit auf
BACH: Fürchte dich nicht, ich bin bei dir
BACH: Jauchzet dem Herrn, alle Welt
BACH: Komm, Jesu, komm
and others
 
American Bach Soloists
American Bach Choir
Jeffrey Thomas, conductor
 
Friday March 31 2017 8:00 pm
St. Stephen's Church, 3 Bayview Avenue, BELVEDERE
Saturday April 1 2017 8:00 pm
First Presbyterian Church, 2407 Dana Street, BERKELEY
Sunday April 2 2017 4:00 pm
St. Mark's Lutheran Church, 1111 O'Farrell Street, SAN FRANCISCO
Monday April 3 2017 7:00 pm
​Davis Community Church, 412 C Street, DAVIS
Jeffrey Thomas, conductor
ABOUT AMERICAN BACH SOLOISTS
The American Bach Soloists engage and inspire audiences through historically informed performances, recordings, and educational programs that emphasize the music of the Baroque, Classical, and Early Romantic eras. Founded in 1989, the ensemble has achieved its vision of assembling the world's finest vocalists and period-instrument performers to bring this brilliant music to life. For more than two decades, Jeffrey Thomas has brought thoughtful, meaningful, and informed perspectives to his performances as Artistic and Music Director of the American Bach Soloists. Fanfare Magazine proclaimed that "Thomas's direction seems just right, capturing the humanity of the music…there is no higher praise for Bach performance." - MORE

ABOUT JEFFREY THOMAS
Renowned for his experience, knowledge and sensitivity for the music of the Baroque, Jeffrey Thomas's preparation of the major works of the repertory such as Bach's Mass in B Minor, St. Matthew Passion, and Handel's Messiah have led to inspired, definitive performances that have become synonymous with the ensemble he has led with such distinction, American Bach Soloists. San Francisco Classical Voice said, "Jeffrey Thomas is still pushing the musical Baroque envelope." Before devoting all of his time to conducting, he was one of the first recipients of the San Francisco Opera Company's prestigious Adler Fellowships. Cited by The Wall Street Journal as "a superstar among oratorio tenors," Mr. Thomas's extensive discography of vocal music includes dozens of recordings of major works for Decca, EMI, Erato, Koch International Classics, Denon, Harmonia Mundi, Smithsonian, Newport Classics, and Arabesque. He is a Professor of Music at the University of California, Davis, where he holds the Barbara K. Jackson Chair in Choral Conducting. Mr. Thomas currently hosts two shows on one of the nation's premiere classical music radio stations, KDFC, the most recent major commercial classical station in America to make the transition to public radio. Through worldwide streaming audio, he brings his experience and love for baroque and choral music to a global audience. - MORE
High resolution images and more information, including full artist biographies,
available at: americanbach.org/press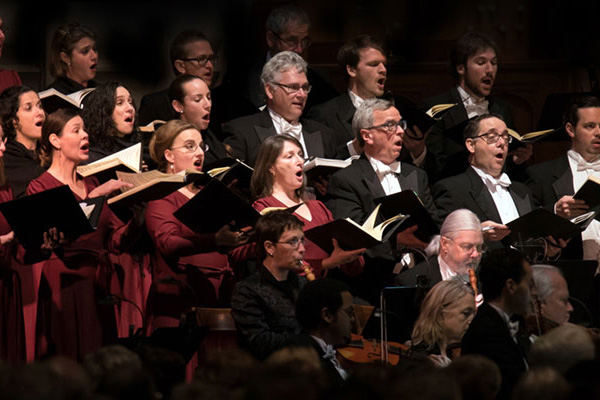 Bach's Motets
​March 31–April 3 2017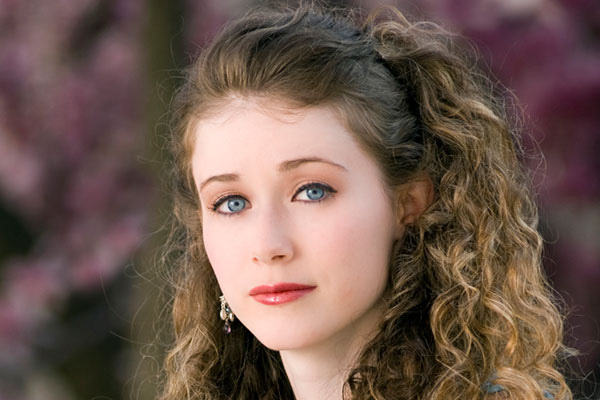 La Resurrezione
May 5–8 2017