​A message from Pastor Troy...
"Yes, I think I'm going to do it."
Those words are some of the sweetest words I hear. Those words mean someone is taking a step. It could be a first step or a last step. It could be a step of forgiveness or reconciliation. It could be signing up for a group or volunteering to lead an event. Nothing happens unless people take steps.
I often appreciate the "Yes, I think I'm going to do it" response as much or more than a straight "Yes!". Why? Because the thoughtful response means a struggle - perhaps a prayerful struggle - that finishes in a step of obedience.
Jesus was always asking people to take a steps of obedience. Passing alongside the Sea of Galilee, Jesus saw Peter and his brother Andrew fishing and Jesus said, "follow me." And they did. Later on, Jesus asked Peter to get out of a boat and walk on water. And he did. After Jesus was resurrected he told Peter to "feed my sheep." And he did. And finally, Peter along with the others, heard Jesus say, "Go and make disciples." And they did.
We know from the narrative that Peter didn't always just say, "Yes!" He struggled and he prayed. And then he took steps of obedience.
May we all take those steps, tentative though they may be at first, to follow and love Jesus with our whole heart, soul, mind, and strength; and also to love our neighbors.
Grace and Peace,
Troy​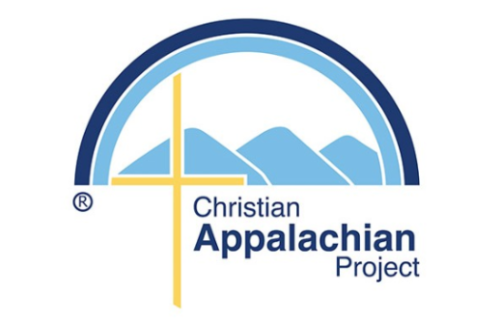 Sunday, April 22nd at noon 
Join us at Oakbrook Church as we welcome Betsie Carroll of Christian Appalachian Project (CAP). Betsie will be telling us all about CAP, their ministry and how you can be a part of the Kentucky trip in the fall of 2018. Lunch will be provided. Sign up in the lobby!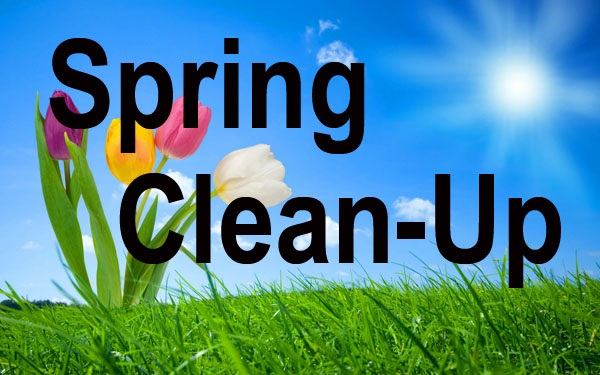 Saturday, May 12th at 10am
Help us get the interior and exterior of Oakbrook looking crisp and clean for summer! Come for a little bit or stay the entire time, either way - your help is greatly appreciated!
Roadside Clean-Up
Have you ever noticed those Adopt-A-Road signs around Sussex? Those ones with our name on the signs?! Oakbrook adopted four area roads that we are responsible for cleaning a few times throughout the year and it's time again to organize a clean-up crew. A BIG thank you to Eric Nikolaus for stepping up and being our Roadside Clean-Up coordinator. Watch for dates and sign-ups coming soon. This is an easy way to give back to our community, while serving with other Oakbrook members!
​At Oakbrook we practice believers' baptism by immersion. That simply means that we immerse Christians in water. Why do we do that, you may ask? Because baptism is an outward expression of an inward decision to follow Christ, and a powerful act of obedience. It's a chance to get up in front of family, friends and the local church to say "Yes! I have decided! I will follow Christ!"  If you have not yet been baptized and would like to learn more, we encourage you to talk with Pastor Troy Thomas. 

We are planning a baptism Sunday on April 22nd. There is a pre-baptism class on Saturday, April 14th that is required. 
MARY KOCH
​What do you do for a living?
I have been retired since 2010, but am busy doing volunteer work.  My husband, Henry and I, do domestic disaster relief work with Samaritan's Purse.
I also take Rhoda, a comfort dog, several days a week to visit with the sick, elderly, and staff at Community Memorial Hospital and senior living facilities as well as doing presentations with Rhoda.
On Saturday morning, I help with the Thrive ministry at Oakbrook, and on many Sundays I work in the hospitality ministry getting coffee and beverages ready for worshipers. 
Tell us your Oakbrook story...
Henry and I were charter members of Oakbrook when Oakbrook was launched in 2007. I've been active in various ministries at different times from the start including: hospitality, ushering, teaching Sunday school, and child care.
What are your hobbies/favorite pastimes? 
I enjoy reading, bicycling, walking, cross country skiing, and spending time with my grand-kids.
​What is your favorite bible verse?
One of my favorite passages has been Prov. 3:5-6 "Trust in the LORD with all your heart, and do not lean on your own understanding. In all your ways acknowledge him, and he will make straight your paths."
Another favorite passage is Jer. 29:11 "For I know the plans I have for you, declares the LORD, plans for welfare and not for evil, to give you a future and a hope." 
OAKBROOK'S TOP SERVING NEEDS
If you like being behind the scenes and "in the know", the audio/visual team (those are the terrific folks in the sound booth on Sundays!) is a great way to serve in a fun, action-packed way. No experience necessary, training is provided. Any time spent serving is appreciated - be it once a month or a few times a year! Contact Ethan Radtke if you are interested.
COMMUNITY OUTREACH COORDINATOR 
We are looking for someone to be a liaison to the Sussex community. This would include working with Sussex Outreach Services, organizing volunteers, supporting community events, and more. Contact Chris Nolan or Pastor Troy Thomas if you are interested.
Children are a joy to the Lord. If that's your philosophy, consider serving as a teacher, shepherd, or helper with our Oakbrook Acorns children's ministry. Teaching materials and curriculum provided. A background check is required. Please contact 

Amy Nolan

 if you are interested. 
We are looking for someone to help brew coffee, set-up and clean-up on Sunday mornings. Can you only commit to once a month? That's okay - any time spent serving is appreciated! Contact Pastor Troy Thomas if you are interested.
Amazon Smile
Oakbrook is registered to receive donations from Amazon Smile Foundation. Start each shopping trip at smile.amazon.com and a portion of your purchase price will be donated to Oakbrook Church. On your first visit, you will be asked to select a charity (search Oakbrook Church, Sussex). It's easy! It's free!