October 2017 ~ Newsletter
A message from Pastor Troy...
The Brewers are STILL in a race for the playoff's. The Packers just beat the Bears. The weather has been amazing. The leaves are turning colors. The main street repairs are almost done. What could be better? How could we be more blessed? Locally, things are pretty good. 
And yet, we don't have to look far to see that all is not well. Puerto Rico, the Florida Keys, and the coast of Texas are devastated. Many people's lives have been turned upside down by storms. There's a madman with nuclear weapons in North Korea. Our country is full of division. Our city is full of crime. 
How should we respond?
In times like these, it's good to remember God is steady. He does not waver through good seasons or bad. God is over all seasons - the good and the bad. God was before and God will be after. As Moses says in Psalm 90, "Lord, you have been our dwelling place in all generations. Before the mountains were brought forth, or ever you had formed the earth and the world, from everlasting to everlasting you are God."
May you be blessed by our God who does not change.
ISRAEL INFO SESSION
Monday, October 9, 6:30pm
Please plan on attending this info session regarding the Israel trip in April 2018. Contact 
Pastor Troy Thomas
 with any questions or grab an brochure in the church lobby.
​​
Oakbrook Church is assisting the Village of Sussex with their "Helping Hands" ministry again this year. If you would like to help a senior citizen with their yard work, please contact
Chris Nolan
to volunteer. Volunteer opportunities are available Oct 15 - Nov 15.
ROADSIDE CLEAN-UP
Saturday, October 14
Oakbrook has adopted four area roads - we need your help cleaning them up!! 

Contact Herb Benton for more information or to sign up. ​
BAPTISM
We will be conducting a believers baptism during the second service. Please contact 
Pastor Troy Thomas
 if you are interested
. 
​
WOMEN'S TEA
Thursday, November 30
Mark your calendars, ladies! The women's tea is always a treat and this year, we have Laura Sandretti as our guest speaker. Doors open at 6:15pm and the program starts at 7pm. Watch the website and bulletin for more information coming soon.  
BETH MOORE: LIVING PROOF SIMULCAST
A big THANK YOU once again to Karen Hammersmith and the Thrive Ministry for organizing such an amazing event!! We were very excited to host 54 ladies from 7 different churches for the Beth Moore Simulcast on September 16th. The day was filled with worship, laughter, tears, teaching from scripture and wonderful food! At the end of the day 4 ladies recommitted their lives to Christ! We praise God for blessing this event.
JAD & MARGOT ERICKSON
What do you do for a living? 
Margot: Claims specialist at State Farm and LuLaRoe Consultant 
Jad: Shift Supervisor at Starbucks and Freelance Graphic Designer 
Together: Gate Screeners for the Milwaukee Brewers and Photographers at 610 Photo
What do you enjoy doing in your spare time? Together we enjoy being outdoors, taking photos, and traveling.
How do you serve at Oakbrook and why do you enjoy it? We serve at Oakbrook by handing Social Media, taking photos, and designing posters, flyers, etc. (Jad) We will soon be a part of the Worship team and Children's Ministry (Margot). We enjoy serving at Oakbrook as it give us the opportunity to share our gifts with others.
​What is your favorite bible passage? Galatians 6:10 "Therefore, as we have opportunity, let us do good to all people, especially to those who belong to the family of believers." 
Christmas Eve is on a Sunday this year. Oakbrook would like to know, would you be most likely to attend Christmas Eve service...
OAKBROOK'S TOP SERVING NEEDS
If you like being behind the scenes and "in the know", the audio/visual team (those are the terrific folks in the sound booth on Sundays!) is a great way to serve in a fun, action-packed way. No experience necessary, training is provided. Any time spent serving is appreciated - be it once a month or a few times a year! Contact Evan O'Leary if you are interested.
We are looking for someone to be a liaison to the Sussex community. This would include working with Sussex Outreach Services, organizing volunteers, supporting community events, and more. Contact Chris Nolan or Pastor Troy Thomas if you are interested.
Children are a joy to the Lord. If that's your philosophy, consider serving as a teacher, shepherd, or helper with our Oakbrook Acorns children's ministry. Teaching materials and curriculum provided. A background check is required. Please contact 

Amy Nolan

 if you are interested. 
We are looking for someone to help brew coffee, set-up and clean-up on Sunday mornings. Can you only commit to once a month? That's okay - any time spent serving is appreciated! Contact Pastor Troy Thomas if you are interested.
Friendly men, women and teens needed to assist with usher duties on Sunday mornings. Training provided. Monthly rotation. Contact Pastor Troy Thomas if you are interested. 
​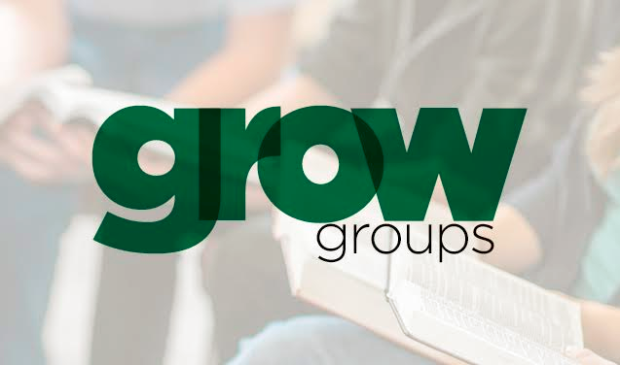 We have three Grow Groups beginning in September: 
Oakbrook Membership Class,
Power Surge
 and Iron Men. More information and sign up is available on our website.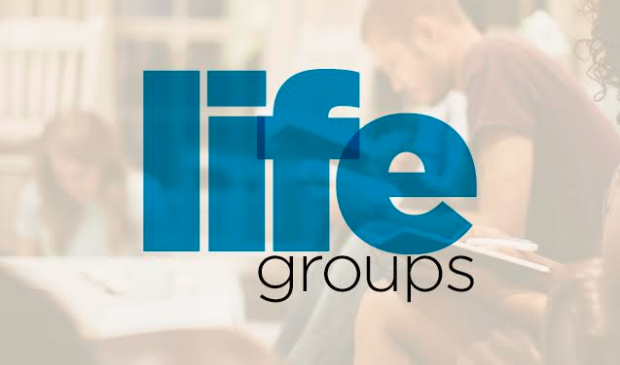 Life Groups meet once a week in someones home to grow their faith and relationships, and pray together. Life Groups begin in September and run through May. Email Pastor Troy Thomas if you are interested in finding a Life Group just right for you.
UPCOMING SERMON SERIES...
​
​

Who do you think you are? The Apostle Paul wrote a letter to the early church at Ephesus that describes who we are in Christ and what that means to our daily lives. Join us as we journey through Paul's letter to the Ephesians and learn what it means to find our identity in Christ.
AMAZON SMILE
Do you shop on Amazon? Oakbrook is now registered to receive donations from the Amazon Smile Foundation. Click on the link below, start shopping and a portion of your purchases will come back to Oakbrook. It's 
that
 easy!