Gators pack AT&T Park for 117th Commencement
For the fourth year in a row, thousands of graduates, family, friends and
​faculty gathered at the home of the Giants for a night of celebration
.
Article shines new light on sexuality studies 
The Spring/Summer issue of SF State Magazine, now available online,
examines a daring professor's efforts to bring sex out of the shadows.
SF State's king of comedy returns for an encore
Funnyman Ronnie Schell (B.A., '58) came back to campus to be honored
​for his work on behalf of the Gator Athletics Scholarship program. 
Making a Gift Makes a Difference
It's an exciting time at SF State as the Class of 2018 transforms from students into alumni. But as we welcome our new graduates into the Alumni Association, our incoming and returning students need your support for the year ahead. Your gift to the SF State Fund before June 30 will help provide scholarships and financial assistance, fund programs for students and recent graduates and lower the cost of graduation. No matter what the amount, every gift makes a difference! ​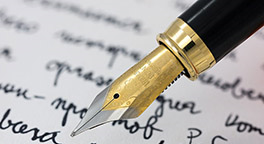 OLLI Interest Group:
Poetry Writing
Wednesday, June 20, 12:15 p.m.


Downtown Campus,
835 Market Street
Ever feel like trying your hand at sonnets? Haikus? Free verse? Join like-minded alumni and learn the craft of poetry writing through this Osher Lifelong Learning Institute group

.

​​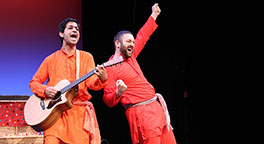 Sixty Plus Lecture:
​Theatre Showcase
Monday, June 25, 1 p.m.
Knuth Hall, Creative Arts building,
Main Campus
The San Francisco Playhouse, Golden Thread Productions and SF State will team up to present an afternoon of previews of upcoming theatre productions, including musicals, comedies and dramas.
After a record-breaking weekend that featured 11 first-place finishes, SF State's track & field team took home the California Collegiate Athletic Association championship last month. In addition to the team title, Destiny Mack-Talalemotu earned the CCAA High Point Award and was designated Field Athlete of the Week, while Head Coach Kendra Reimer was named Coach of the Year. Get more Gator sports news online.
(M.A., '58)​ 
is the author of several books, plays and short stories. His latest work, Marble Goddesses and Mortal Flesh, collects four linked novellas.
(M.A., '62)
was honored for a lifetime of environmental activism with the Frank Hatch Environmental Health Leadership Award.
(B.A., '73; M.A., '76)
recently retired as a professor in the University of California, Davis Department of Viticulture and Enology.
(M.A., '77)
passed away at the age of 86. An advocate for the disabled community, she served as chair of the California State Council on Developmental Disabilities.
(B.A., '02)
is the writer and director of the horror film Vampariah, which was produced through his company I Don't Care Productions.
(B.A., '07)
is co-owner and winemaker at Primrose Wines, LLC. His 2015 Primitivo vintage won multiple awards at the San Francisco International Wine Competition.

 
Become a member of the Alumni Association and stay connected with San Francisco State University. As a member, the value of your degree increases when you continue to be plugged into the San Francisco State network of alumni around the globe. Plus, a portion of new graduate dues will augment the Class Gift. Learn more about the benefits of being a member here.
Email: alumni@sfsu.edu
Phone: (415) 338-2217
Fax: (415) 338-1177
Visit Us
The Alumni Association is located in
Suite 153 of the Administration Building
on Holloway Avenue (near 19th Ave).
Important Privacy Notice
You have the right to control whether we share your name, address, and electronic mail address with our affinity partners (companies that we partner with to offer products or services to our alumni). For more information, visit 
alumni.sfsu.edu/optform