Entrepreneur alumnus returns to talk cryptocurrency
Ripple co-founder Chris Larsen ('84) spoke to College of
Business ​students about the future of global business
.
Journalism lecturer celebrates Pulitzer win
Joanne Derbort was part of a newspaper team honored
for coverage of the North Bay fires
.
Are they smartphones or sadphones?
SF State researchers say digital addiction can lead to depression,
​but a few simple steps may help you avoid the social media blues. 
In honor of the Class of 2018, we're uploading graduation pictures to the new San Francisco State alumni Instagram page. If you're on Instagram, tag your pics #SFSUalumni and tell us when you graduated and what you miss most about San Francisco State. Your photo could end up on our feed!
Become a member of the Alumni Association and stay connected with San Francisco State University. As a member, the value of your degree increases when you continue to be plugged into the San Francisco State network of alumni around the globe. Plus, a portion of new graduate dues will augment the Class Gift. Learn more about the benefits of being a member here.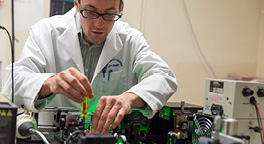 2018 Student
Project Showcase
Friday, May 4, 2-6:30 p.m.


Student Life Event Center (Annex I),
Main Campus
Experience the cutting-edge of current science through

student-created projects exploring biology, chemistry, engineering, geosciences, geography, math, physics and more.

​​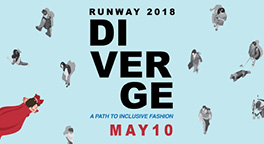 Runway 2018:
​Diverge
Thursday, May 10, 7:30 p.m.
Student Life Event Center (Annex I),
Main Campus
SF State's annual spring fashion show returns! Once again, this student-run event will spotlight students' creativity and diversity while raising funds for the Apparel Design and Merchandising program
.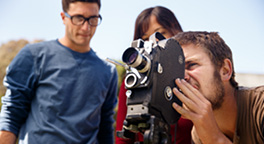 The 58th SF State
Film Finals
Tuesday, May 22, 6:30 p.m.


Roxie Theater, 3117 16th Street
San Francisco
Is the next Alfred Hitchcock or Steven Spielberg learning to make movies at San Francisco State? You won't know unless you come to the city's premier student film event!​​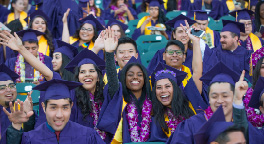 San Francisco State Commencement
Thursday, May 24, 5:30 p.m.


AT&T Park,
​San Francisco
Thousands of graduates will gather with their friends and families to receive their diplomas, celebrate their success and look to the future at the University's 117th Commencement ceremony.
Junior Courtney Massengale of the fifth-ranked San Francisco State track & field team was recently named the California Collegiate Athletic Association (CCAA) Field Athlete of the Week two weeks in a row. Read more about Massengale's on- and off-the-field accomplishments on the Gator athletics website.
(A.B., '55; C.R., '58)​ 
passed away late last year. A noted collector of bones, he donated his skull collection to the California Academy of Sciences.
(M.A., '73)
received the Jewish Community Federation's Robert Sinton Award for Distinguished Leadership.
(B.A., '75; M.A., '79)
wrote and directed the Lebanese film Yesterday Went with Yesterday, which had its U.S. premiere in March.
was named president of the Save the Children Action Network, an advocacy group working to boost early childhood education.
(B.A., '98)
is developing a feature film based on the true story of former SF State student and international mercenary Timothy Carmody.
(B.A., '10)
is the founder and editor-in-chief of Epifania Magazine, a lifestyle magazine for women.

 
Students at SF State are enjoying an education that is more personalized and more effective than ever thanks to programs and scholarships put in place with the help of our generous alumni and friends. We hope you will consider joining them by making your own gift to SF State today! ​
Email: alumni@sfsu.edu
Phone: (415) 338-2217
Fax: (415) 338-1177
Visit Us
The Alumni Association is located in
Suite 153 of the Administration Building
on Holloway Avenue (near 19th Ave).
Important Privacy Notice
You have the right to control whether we share your name, address, and electronic mail address with our affinity partners (companies that we partner with to offer products or services to our alumni). For more information, visit 
alumni.sfsu.edu/optform