Palette Newsletter
​December  2018

---
The Art Docents of Los Gatos is having an
​International Holiday Party 
Tuesday, December 11, 2018 
11:30am - 2:00pm 

Graciously hosted by Michelle Abene 

Thank you for all of your rsvp's.
​ If you are planing on attending please sign up here: RSVP Holiday Party
We look forward to seeing you all there!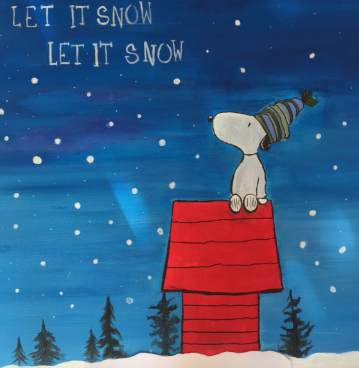 What Can Art Docents Sign Up for Right Now?
(click the Online Signups button below to login)
January Lesson 3 

VM: Print Presentations 
BH: Print Presentations 
DA: Print Presentations 
LEX: Print Presentations 
​Workshops 
4th Grade Face and Figure Drawing 
​​
​Important Reminders

12/11- Annual Docent Holiday Party 
12/21-01/04 - AD Office Closed - December Break
01-15 - General Meeting 

It's time to CELEBRATE! 
It is amazing to think that from September to December the Art Docents will have accomplished so much! 
Given 147 print presentations,
Taught 60 workshops,
Trained and graduated 15 new docents who have completed 10 weeks of training,
Set up 5 different continuing education events,
4 general meetings with 3 guest speakers,
Participated in 1 fundraiser for the Art Docents (thanks to the Chamber of Commerce),
and
Completed the 1st launch of our new lesson on Big Data Art in the 6th grade math classes!
The Art Docents have really made an impact!
​
FAMILY-FRIENDS-TRADITIONS

​Thank you to our Families for helping out, supporting our volunteer efforts, we depend on your support!

So glad to work with Friends and make new ones each year.  Working together for a good cause, depending on each other, and connecting with our community is such a special reward for all our efforts.

Tradition means the transmission of customs or beliefs
from generation to generation, or the fact of being
passed on in this way.  In that way we are so fortunate
here in the Los Gatos School District to
have some terrific traditions to pass on. 
The Holiday Parade has been something the Art Docents
have participated in many years (minus a few years here and
there).  We also have the tradition of learning and teaching art with volunteers who are passionate about
making sure our students have the
opportunity to include Art in their education. 

Thank you to all the volunteers who have come before us
for 45 years….who have led the way for us
to pass on these great traditions and
bring a sense of community, education
and friendship to all our lives.​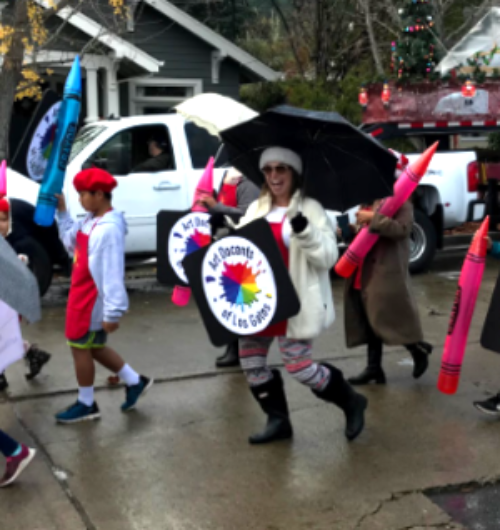 Rain or Shine
….we are so happy to be in the
Holiday Parade 2018

Thank you to our family friends
and
beloved pets
​who helped make our Parade a success.

​
Thank you Michelle for
leading our parade again!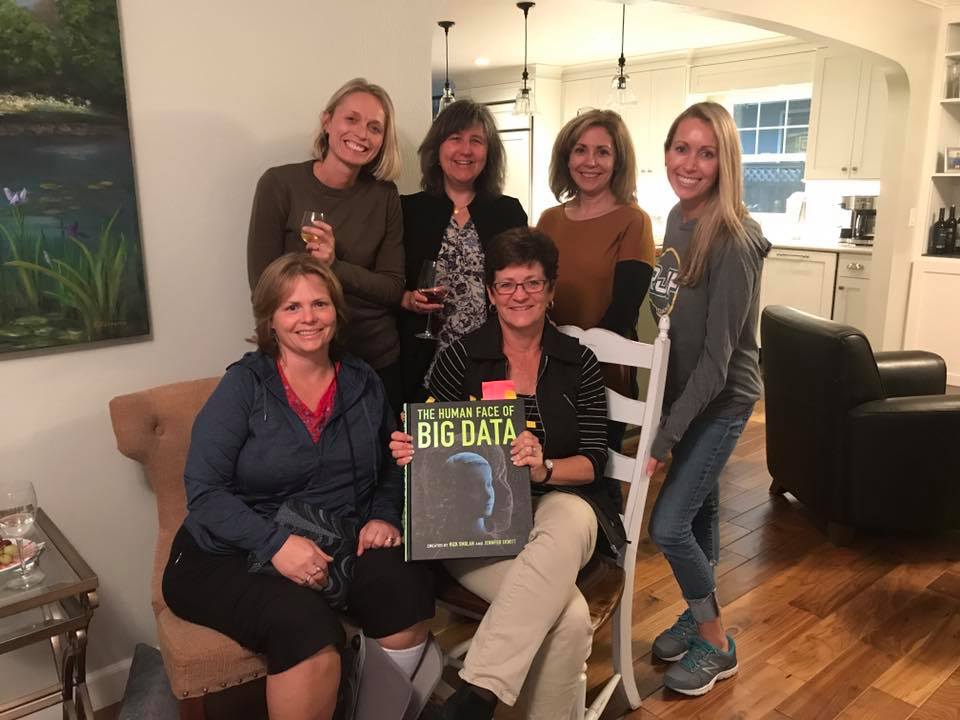 Big Data Art Team: 
Irene, Ros, Ellen, Ms. Nelson (6th grade math teacher at Fisher), Cheryl & Julie
Missing from picture…but so important to our Curriculum Team – 
Lea, Stacey, Kelly our LGUSD Art Teacher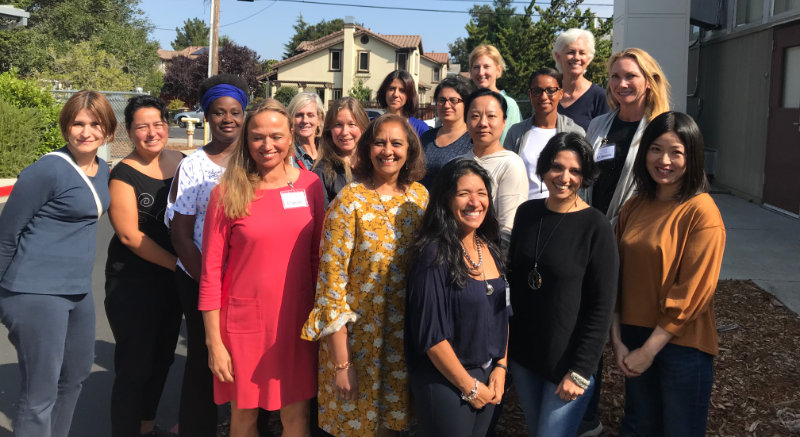 Congratulations Trainees Class of 2018!
We celebrate our new team of docents….
​We especially celebrate our
awesome trainers
Julie and Sue!
​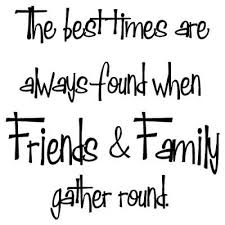 ​Happy Holidays…from my family to yours!

Julie Ferrario 

President

​Art Docents of Los Gatos




​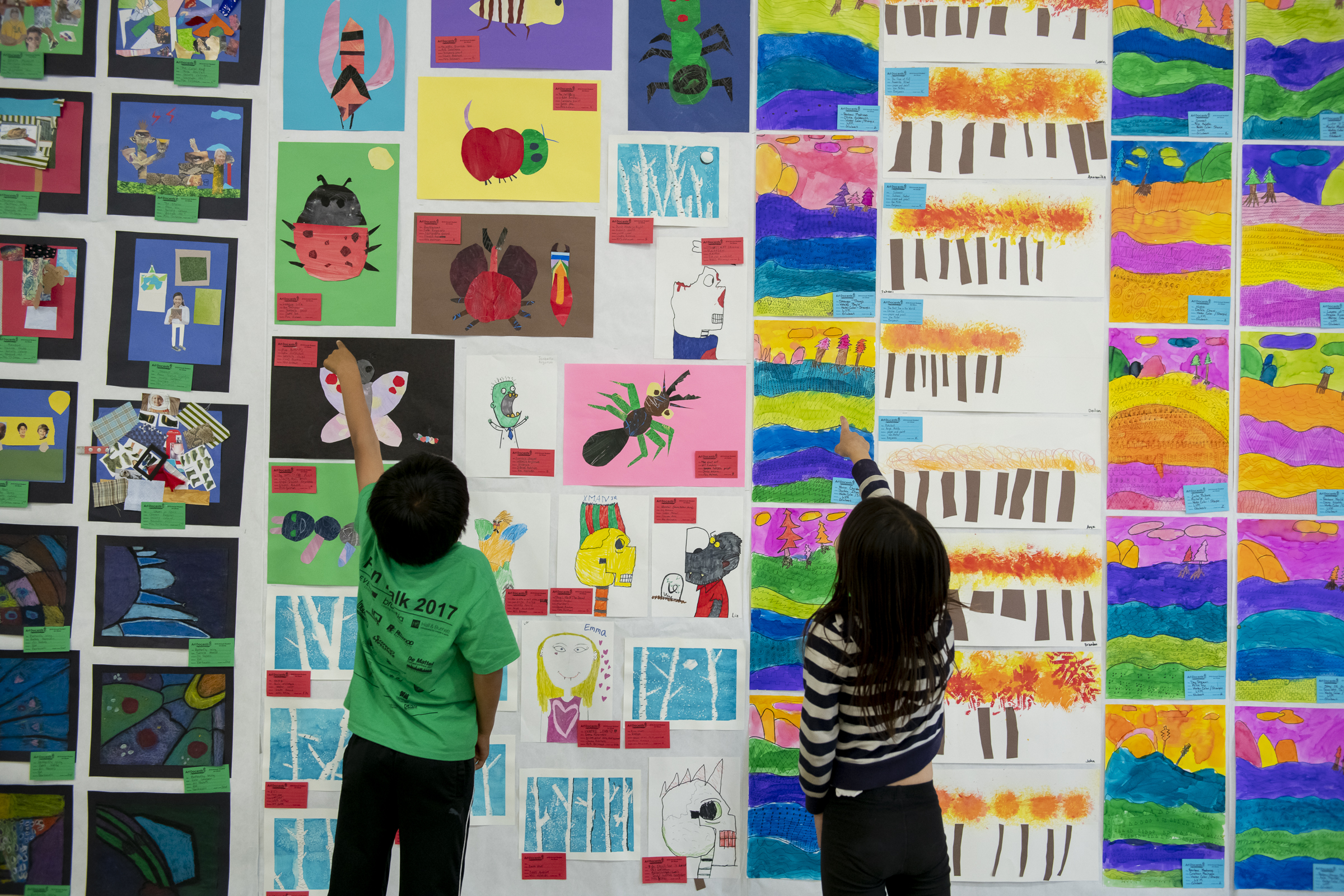 Annual Student Art Show - Save the date!! 

The dates have been confirmed so mark your calendars! The Art Docent's Annual Art Show, showcasing over 3,000 pieces of art, and this year including the works made from the new 6th grade Big Data Workshop, will be April 26th through May 3rd.  Set up and general meeting will be the morning of Fri., April 26th with breakdown of the show on Fri., May 3rd.  And don't forget the fun filled closing reception during Fisher's Open House on the evening of Thurs., May 2nd. 
We can't wait to see what the students have created this year!
We hope you all enjoyed the General Meeting location change last month to see the Circle of Truth at the
NuMu
.  What a fun and interesting exhibition!  Later in the month, some Docents gathered to watch the movie
The Silence of Mark Rothko
.  If you missed it, and can be rented through Amazon Prime.
This month we are bringing back by demand The Art Circle!  Join us and be creative while discussing art.  Focused on working on your own personal projects.  Bring your own art supplies:  fine arts, crafts, anything creative, but nothing hazardous or overly messy (sorry, no oil paints).  No judging, just creating!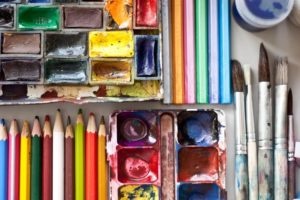 We are very excited about this year's three Guest Artists! 
​

Jenni Ward:

  Van Meter & Blossom Hill Elementary My mission is to share the beauty I see in the natural world through my art. Inspired by biological forms with a particular focus on structures, I find my time spent connecting to my environment and exploring way above and way below sea level as an integral part of my work. I take inspiration from those places to create abstract interpretations of forms and structures through thoughtfully crafted ceramic sculptures. Using clay as my primary medium, I build in parts and assemble the pieces into ephemeral arrangements in nature. My installations play with the connectivity of the form to its environment and in turn the connectivity of myself to the natural world. -- Artist's Statement 
---
Fleur Spolidor: 
​Daves & Lexington Elementary
​ "Born and raised in Paris, France, Spolidor earned her MFA from the University of Paris X Nanterre in 2000. Twelve years ago she moved to the U.S. and has been interested in researching and painting the history of the Bay Area. Taking inspiration from the work of Henri Matisse, Gustav Klimt and Frida Kahlo, Spolidor primarily does figurative painting, but also enjoys developing her subject matter through printmaking, encaustic, stained glass and mural. In addition to creating her own art, Spolidor also teaches art classes in French at her studio at the Art Center of Redwood City and San Carlos, located in San Carlos." -- Mercury News Article
---
Miguel Machuca:  
​Fisher Middle School​
​

Miguel is a self-taught Mexican born artist living in San Jose.  He makes both edgy large scale charcoal works (which were just shown in a solo show at the Triton Museum) as well as brightly colored abstract pieces and murals.  He will tell his inspirational story about setting goals to become a professional artist, achieving most of them then suddenly being diagnosed with stage 4 cancer.  He continued to create in the hospital while battling it and is now cancer free.  He works with kids diagnosed with autism at the Evergreen School District and in the past was the co-director of the non-profit organization Heart of Chaos which worked with youth at risk.     

Short video and highlight from NBC B

ay Area
Final full-length presentations are happening this week and graduation is next Tuesday at the holiday party! This year's group of 15 Trainees is a vibrant, enthusiastic and diverse one and these 15 women will be great new members to our organization! Come to the party this Tuesday and meet them!

​
Big Data Art - It's a wrap!!
All Big Data Art lessons have been given and it was a great success with both students, teachers, volunteers and even the principal!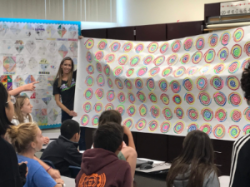 If anyone is particularly good with WordPress and Google Suites,
do let Julie Ferrario and Irene Guilbaud-Haaima
​know as we would love your input!
​
House of Hope - Food Pantry Drive
A message from Bonnie W., Board of Director 
The House of Hope is hosting a Food Drive for those in need in our local community as they gear up for the Holiday Season. A barrel for collections will be conveniently located in the Art Docents Office until December 21st for those who wish to participate. Any kind of canned goods would be welcome, but please remember to please check the expiration date on items donated. 
​
House of Hope - Calvary's Food Pantry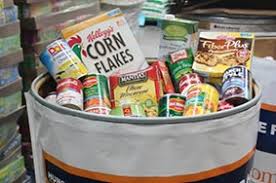 ---
Call for Artists- Gateway Public Art Installation  
The Town of Los Gatos, CA Arts and Culture Commission is pleased to announce a Call for Artists to design and fabricate a permanent site-specific original artwork that will function as a prominent Gateway Marker for people entering and exiting the Town of Los Gatos. This is a unique award-based opportunity to add to the cultural identity of the town and contribute to the growing artistic landscape of the area. Details for the Call for Artist RFQ's can be found at https://www.losgatosca.gov/2433/RFPRFQ
---
62nd Annual Los Gatos Children's Holiday Parade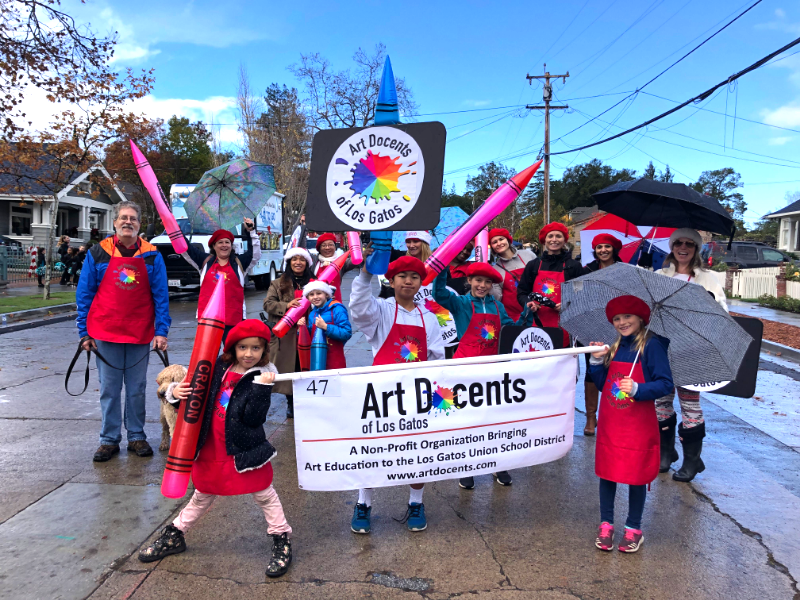 ---
Supporting LGEF....
Supports the Art Docents!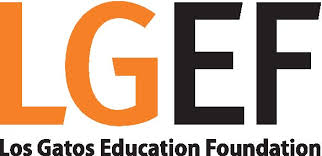 ---