---
Art​ ​Docents​ ​of​ ​Los​ ​Gatos
Annual​ ​Holiday​ ​ Party
​RSVP today!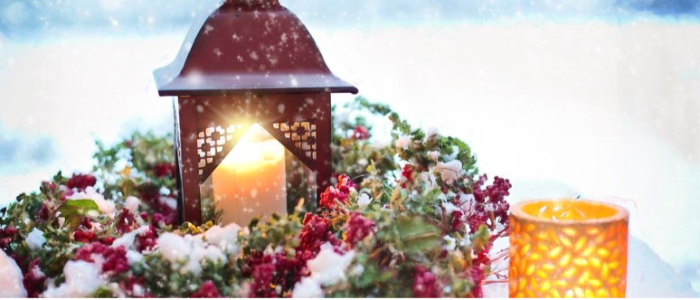 Please
​ ​
join
​ ​
your
​ ​
fellow
​ ​
Art
​ ​
Docents
​ ​
for
​ ​
a
​ ​
Potluck
​ ​
Luncheon 
Tuesday,
​ ​
December
​ ​
12,
​ ​
2017 
11:30am-
​ ​
2:00pm 
Graciously
​ ​
hosted
​ ​
by
​ ​
Tanya
​ ​
Kurland
​ ​
at
​ ​
her
​ ​
lovely
​ ​
home.
15275
​ ​
Suview
​ ​
Drive 
       Los
​ ​
Gatos,
​ ​
CA
​ ​
95032 
​ ​
(off
​ ​
Shannon
​ ​
Rd) 
$10.00
​ ​
per
​ ​
guest
Baked
​ ​
Ham
​ ​
&
​ ​
Roasted
​ ​
Turkey,
​ ​
coffee,
​
​
tea
​ ​
&
​ ​
rolls
​ ​
will
​ ​
be
​ ​
provided. Please
​ ​
sign
​ ​
up
​ ​
to
​ ​
bring
​ ​
a
​ ​
dish
​ ​
or
​ ​
beverage
​ ​
to
​ ​
share. 
Kindly
​ ​
RSVP
​ here:
HOLIDAY PARTY ​
by
​ ​
December
​ ​
8th
​ ​
at
​ ​
artdocents.com 
​

​​​​
Look
​ ​
forward
​ ​
to
​ ​
seeing
​ ​
you
​ ​
there! 
What Can Art Docents Sign Up for Right Now?
(click the Online Signups button below to login)
 General Meeting Refreshments
 
4th Grade Face and Figure Drawing Workshop
Coming Soon...February Print Presentation Signups
will be available at the General Meeting
| | |
| --- | --- |
| | |
Liking and sharing Art Docents Facebook posts is a fast, reliable way to instantly extend our organization's network to thousands of new people! So please do not hesitate to like and share!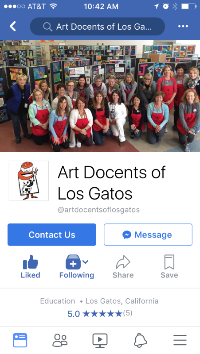 December Brings Holiday Happenings!
​Art Docents are….
"Full 

S.T.E.

A.

M.

 Ahead" 

We participated in the annual
The 61st Annual Los Gatos Children's Christmas Parade
our theme was related to our focus this year on ARTs in the S.T.E.A.M. curriculum.

The Art Docents of Los Gatos is a non profit, all-volunteer organization
that provides visual art curriculum
to more than 3,000 students in the Los Gatos School District. 
If your child is a student here, chances are good that they have met these volunteers! 
Our students learn the elements of art
through sequential lessons and  hands-on STEAM workshops,
including  foil sculpture, collage, printmaking, digital photography and scientific illustration. 
Art Docents dedicate their time to Los Gatos kids with all their heart, because they truly believe that 
art makes us smart

!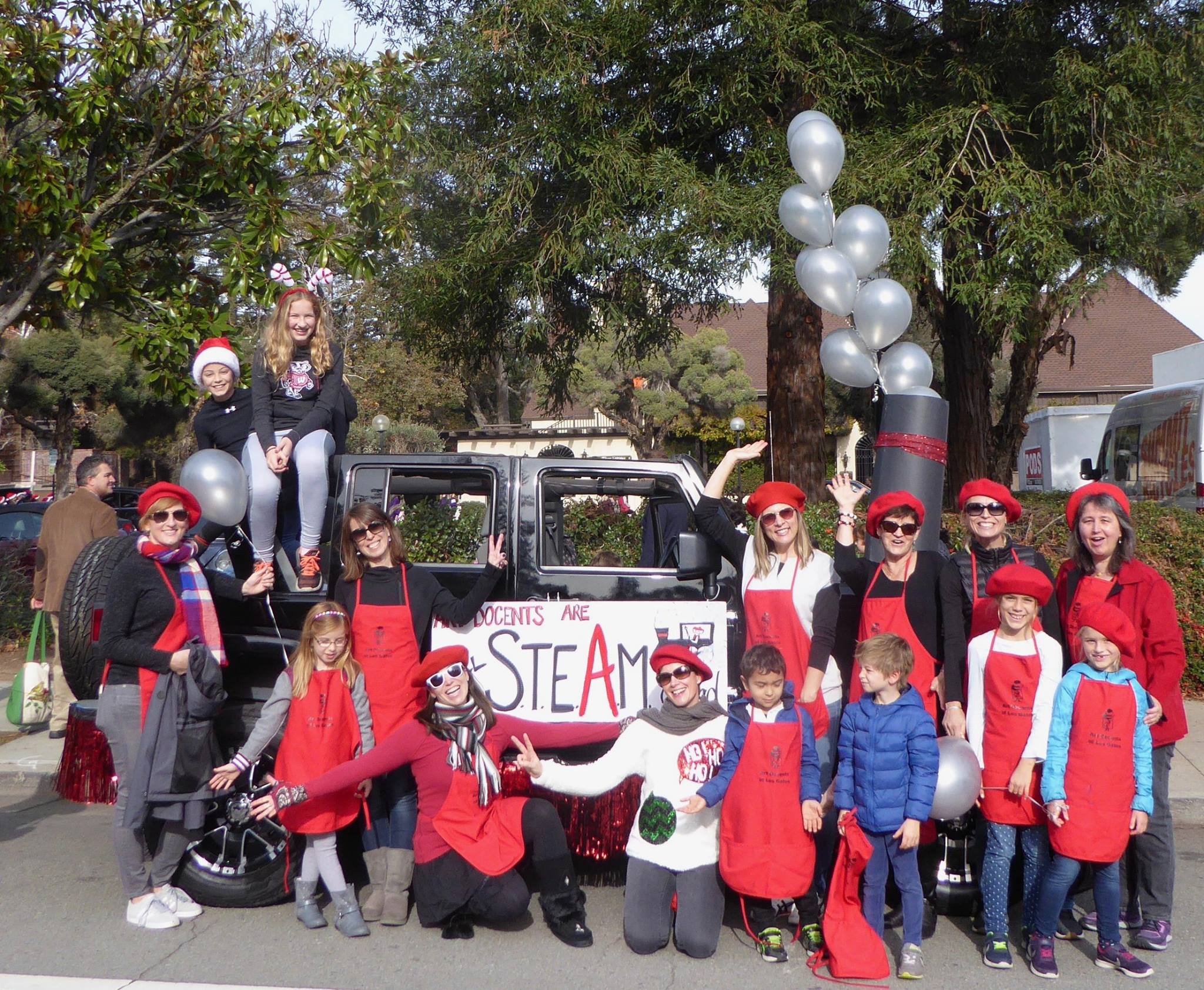 ---
Secondly it's that time of year that we enjoy our annual Holiday Party.  

We will be honoring both new docents and those who have
their 5, 15, and 20 year anniversaries.
….it's such a nice chance to say thanks to all those who volunteer and are part of our program for many years!  In January our newest Docents will head out into the classrooms  to carry on with teaching
Art to the students of Los Gatos Union School District.  

Congratulations to our "new" Art Docents, formerly our 2017 Training Class! 
Many thanks to our Trainers
Traci M., Janice J. & Julie H.

Happy Holidays from my family to yours!
From my November Art Challenge….I will sign off by posting my picture (see blog) inspired by Norman Rockwell's "Freedom From Want" Genre Painting.
I'm thankful for my family and all the volunteers who make
​the Art Docents' a great program!


Julie Ferrario
Final Update
7 trainees will graduate at the December 12th holiday party this year.  It is an outstanding group that will only improve on the strength of our organization.
Since our last update, the trainees have chosen the committees they're interested in,  had a full walk-through of the docent office with Stefanie and chosen, prepped and most have given their final full print presentation. In addition, experienced docents also presented demonstrations for them. Stacey C demonstrated the fourth grade digital lesson on California architecture, Ros E presented the fifth grade site-specific art installation lesson, Ellen O led the trainees in the kindergarten foil workshop and Michelle A will demonstrate the Spanish art history lesson at the last class of the training.
Four of the trainees have completed their full print presentations and were evaluated using a form developed last year. All three trainers gave a thorough critique for them to use to further improve and prepare for their actual classroom presentations in January.  The final three trainees will present and be similarly evaluated at the last session.
​Thank you to all the docents that assisted in our training this year, each of you enhanced the program greatly. We are so grateful for the continued generosity of our members!
​
-2017-2018 Training Committee
Traci M, Julie H and Janice J
Guest Artist for Elementary Schools:  Paula Lucia
We are happy to announce our Elementary School Guest Artist this year will be Paula Lucia.  Paula is a native of Los Gatos, attended Daves Avenue, Fisher, and Los Gatos High (2009). Graduated with a BFA in Art and Design from Cal Poly San Luis Obispo (2013).  After college she began teaching at Marvegos Fine Art School, the Los Gatos studio.  Over the past two years she has been teaching and managing their San Mateo location. Paula lives in San Francisco and is a studio artist at Root Division, a non-profit organization that she is very involved in helping their cause.  Currently she has two art practices - creating geometric abstract paintings and unique handmade snapback caps.
Learn more about the artist at  
http://www.paulalucia.com/
Artist interview at 
https://rootdivisiontalk.wordpress.com/2017/09/05/finding-the-balance-in-opposition-with-paula-lucia/
Elementary Guest Artist Presentation Dates:
Blossom Hill       Monday, January 22, 2018
Lexington            Monday, February 5, 2018
Daves Avenue    Monday, February 12, 2018
Van Meter           Monday, May 14, 2018
Stay tuned to hear more about our Fisher Middle School Artist presenting in March!
Continuing Education/Events
Continuing Education: Private Docent Led Tour of the Special Exhibition KLIMT & RODIN: An Artistic Encounter 
 Lincoln Park, 100 34th Ave., San Francisco on January 12th @ 10:30 AM (If you would like to carpool, please meet us at the Docent Office by 9:00)
Cost: $30 We need at least 10 people to sign up in order to schedule this private Docent-led tour.  Current FAMSF members are welcome to join (for free), but are not included in the count to reach 10.
Please pay $30 at the AD office by Monday 12/18.  If the tour is cancelled due to lack of interest, your payment will be returned. If we do reach 10 people, after the tour has been scheduled, we can not offer refunds
Questions?  Please contact Theresa Bricker 
theresa.j.bricker@gmail.com
Click here for a quick look at some of the works you'll see in the exhibition.
​
This is the first exhibition in San Francisco to assemble works by Gustav Klimt, the great fin-de-siècle Austrian master of modernism. More than two dozen paintings and numerous works on paper by Klimt are presented alongside the Legion's acclaimed collection of sculptures by Auguste Rodin. Commemorating the 100th anniversary of the deaths of both artists, Rodin in 1917 and Klimt in 1918, the exhibition celebrates each as a pioneer of modernism who set new standards in his respective media.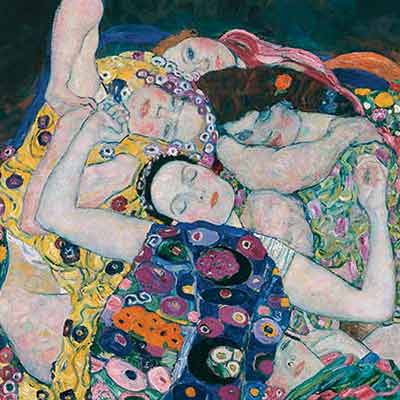 UPDATE  - Please note the change!
5th grade - Lesson Two 
The title only has been changed to 
"American Art; Unity and Harmony" 



We removed the "19th century"
due to some paintings being from the 20th century.

Here's a link to the updated



 

Monthly Curriculum Chart



Thank you!
---
JANUARY MEETING
Important Review & Refresher

"Tips for Better Classroom Management"
Holiday Shopping starts NOW!!

Holiday Shopping starts NOW!!
​
Yes, before we know it, the holidays will be here. 

​Best of all, you can support Art Docents by using a few simple tools:
​
ESCRIP
: this is a program where ADLG earns when you grocery shop OR shop online through the escrip.com online mall.  It's easy to do:
Sign up
 with eScrip. It's free! 
www.escrip.com
Register your payment
 cards: debit or credit (Visa, MasterCard, Discover accepted).
Shop at Lunardi's and pay with your registered cards to earn up to 4% for Art Docents of Los Gatos.
If you already support your school, you can split your donation amount between your school and Art Docents
BENEFIT MOBILE:
  This is a mobile app where you can purchase digital gift cards and use them either in a store or on-line.  It's really easy!! 
Check out:
www.benefit-mobile.com
for more info
 Download the Benefit app from the Android market or the Apple app store
Sign up with your payment information
Choose Art Docents of Los Gatos
Buy gift cards from any of the retailers and either use in store or online. 
Gift cards can also be sent via email as gifts!
Gift cards never expire!! 
AMAZON SMILE

:
  Who doesn't do a lot of shopping on Amazon?  If you go to Amazon via:
www.smile.amazon.com
and select Art Docents as your beneficiary, we earn when you shop!!
BUT, you must go through
www.smile.amazon.com
to earn for the Art Docents.

Daves Ave Request for Artists Help
Daves Avenue school installed a
​Native & Sensory Garden on Earth Day 2017.
As part of that, the school's Green Team would like to create art that would enhance the garden. We would like to build something that is from recycled products and can be permanent outdoors in all weather. The thought is to do something with metal or rocks or recycled plastic. Lisa Hanson leads the Daves Green Team and hopes for artistic input for possible projects. One project could involve many students creating one small part each, or another may be just something that the Green Team (22 student members) builds during one of their after school meetings. 
If you are interested in helping Lisa Hanson
dream up a project and how to create it,
​and how to source materials and install it,
please contact her at lisa@nikopartners.com.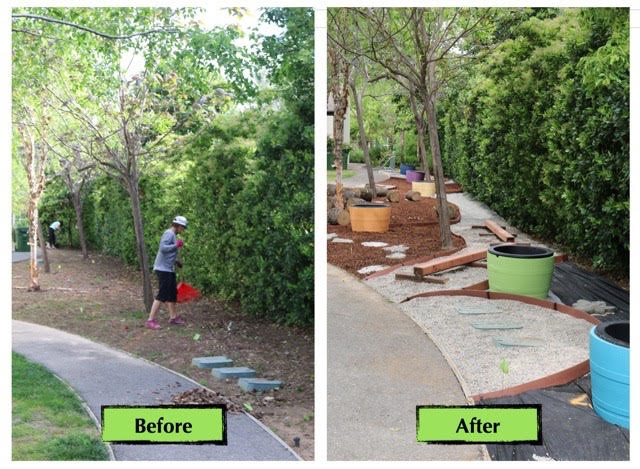 Here was the space before and after on Earth Day 2017. Note that the stumps on their sides in this photo have since been fixed into the grown on their ends, creating an outdoor classroom of 24 stump stools. Note also that we are getting a donation of 6x 5-gallon native plants to go into the ground, and assorted succulents that we are planting into the 6x colorfully painted barrels. 
The art project would be to increase the color, texture, and height of the "sensory garden".
​
​
May 2018 – Annual Student Art Show
Opportunities for High School Students - Form a club:  

The Art Docents of Los Gatos will assist you with material for Club Day at LGHS, including table set up materials, sign up sheets, marketing material, balloons, etc.
---