Live Music in the Shoals
​​
Whether you're looking for a laid back evening of dining and enjoying cocktails with some music in the background, or you're ready to take the party up a notch, the Shoals has a place for everyone.  The Shoals is known for its live music.  You never know what well-known musician might make an appearance - possible even a Grammy award winner or two!
 ​​
North Alabama Dance Club's January Dance ​
January 12th
7:00 p.m. 
​
Ballroom, Social, and Line Dancing — Music by DJ — Free Lesson
A brief complimentary dance lesson will be taught about 8:00 p.m.  
Light snacks, ice, & ice water will be furnished. You're welcome to bring drinks and/or snacks of your own, too.  Attire:  Dressy or Casual; 
Admission:  NADC Members: Adult $6. Student $4; Guests: Adult $8
Driving 50 miles One-Way? Special discounted price of $4.
Pay your dues to join NADC for 2019 on this night and attend this dance for FREE. Benefits of membership include discounted admission to dances and 2 free workshops each year.  
For more information, contact Suzy at (256)-740-1661 or suzyfromal@comcast.net
 Amy R. Peterson
Plein Air Paintings

January 11th - February 25th
9:00 - 4:00 p.m.
Amy R. Peterson's paintings combine strong draftsmanship with loose, impressionistic brushwork. She aims to capture the immediacy of a moment in time, portrayed in a classic, timeless way. The result is a work of art that will endure.
Amy paints extensively from life, including still life subjects, city scenes, and landscapes primarily in the Southeastern United States.
Location:  Kennedy-Douglass Center for the Arts, 217 E. Tuscaloosa St., Florence, AL.  Phone:  256-760-6379
The Glass Menagerie
The classic Tennesse Williams drama, The Glass Menagerie, will give you a look back to 1937 through the memory of Tom Wingfinld. It examines the family relationship between him, and his mother, Amanda,a fading Southern belle. Both of them are unhappy with the life they are stuck with — her as an abandoned single mother and him as a low-level factory worker with little hope of advancement. Laura, Tom's sister, is the third point of the family triangle. Because of her, Amanda is desperately trying to create an acceptable future even as she feels Tom slipping away from the family.
Tickets are $15 for adults and $12 for students. They will be available at the door beginning 30 minutes prior to curtain, or online at www.TheZTickets.Store.
Location:  Historic Zodiac Playhouse, 416 N. Court St., Florence, AL.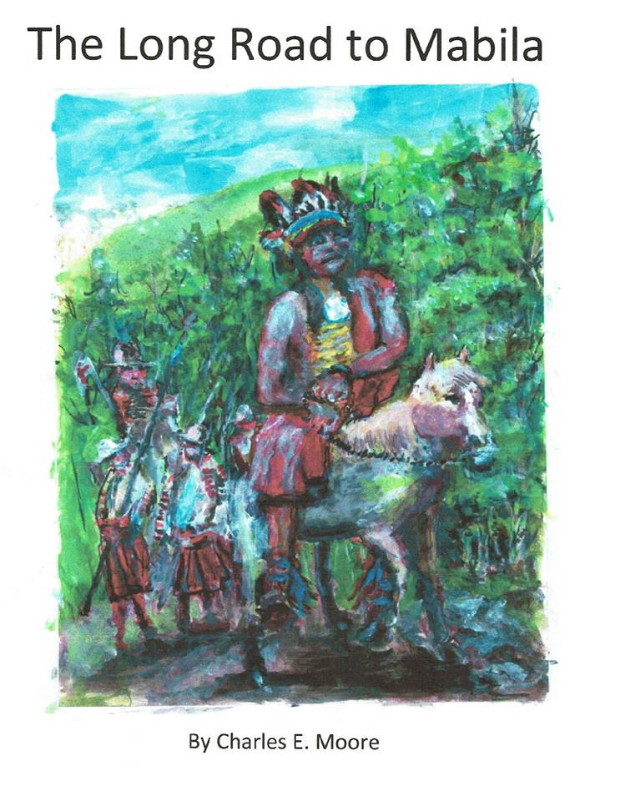 The Long Road to Mabila
January 14th
6:30 - 8:30 p.m.
The Muscle Shoals Chapter of the Alabama Archaeological Society is holding its monthly meeting on Monday, January 14th at 6:30 pm at the Florence Indian Mound Museum. The speaker for January is Charles Moore, who will be talking about his upcoming book, The Long Road to Mabila: the Epic Battle between de Soto's Forces and Tuskaloosa's Warriors. The presentation will cover the battle of Mabila, which occurred in October of 1540 between Spanish explorer Hernando de Soto's army and Chief Tuskaloosa's warriors. Tuskaloosa was the primary chief of several villages in what is now central Alabama.
Location:  Florence Indian Mound,

1028 S. Court St., Florence, AL.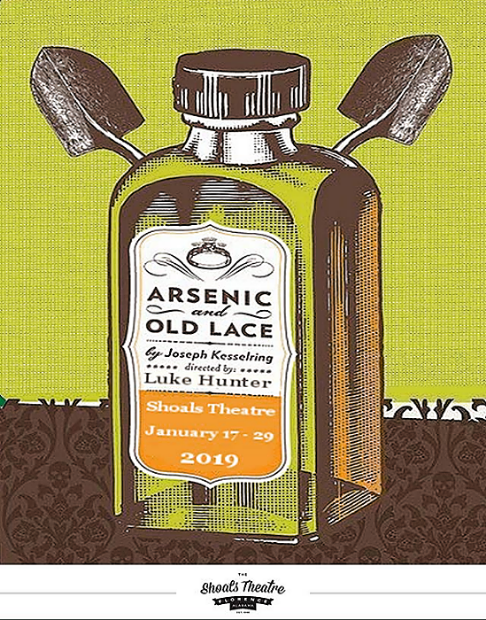 January 17th - 19th
7:30 - 9:00 p.m.
January 20th
2:00 - 4:00 p.m.
​
Madness doesn't run through the Brewster house. It gallops! As one of the most popular comedies ever written unfolds, theatre critic Mortimer Brewster discovers that his sweet, charming, elderly aunts have taken to relieving the loneliness of old men by inviting them in for a nice glass of homemade elderberry wine. The tasty libation just happens to be laced with a few additives: arsenic, strychnine, and "just a pinch" of cyanide. 
Location:  Shoals Community Theatre, 123 N. Seminary St., Florence, AL.
Partnership Feature
Clay Bisque Studio
A Paint Your Own Pottery Store
"We are a paint your own pottery studio where you can bring your children, family, and friends and enjoy being creative and having a great time making memories! Just pick out your pottery piece and put your creative touch to it! We have over 100 colors to choose from, with stencils, stamps and pattern books to help you along your way, and all paint and pottery is non-toxic and food safe! Once you finish your project we will glaze it and fire it in our very own kiln and it will be ready for pick up within 5-7 days! We offer everything from instruction, birthday parties, church groups and events, and other social activities. Our studio can fit up to 42 people! Not from this area? We can ship your completed project to you! There is an artist inside everyone of us, so come in and check us out and make something spectacular today!"
Contact Person:  Melissa El Guezouly
ALL my information, classes, events, ect., are put on my Facebook page.
ADDRESS
1551 Florence Blvd., Florence, AL
PHONE
HOURS
Monday thru Thursday: 10 am-5 pm
Friday: 10 am - 8 pm
Saturday: 10 am -5pm
Sunday: Closed