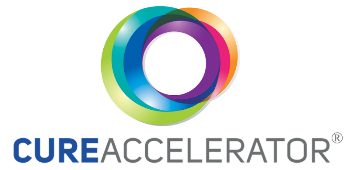 TWO New Requests for Proposals on CureAccelerator: 
Retinitis Pigmentosa 
and
Mid-Atlantic Region Repurposing


​Repurposing Research to Create Patient Impact in Retinitis Pigmentosa: 
This RFP is seeking repurposed treatments to address Retinitis Pigmentosa. Up to $75,000 in funding is available. Apply by July 16 - and spread the word in your network.
For full details, click here!
CureAccelerator Live! - A Repurposing Research Pitch Event for Researchers in the Mid-Atlantic Region:

 
​CureAccelerator Live! is a philanthropic pitch event, raising awareness of and funding for innovative repurposing research projects, with up to $50,000 in funding for the winning project announced that evening! This RFP is open to researchers and clinicians in southern Pennsylvania, Maryland, Washington, DC  and Virginia. 

The finals of this Mid-Atlantic Region CureAccelerator Live! is October 16, 2018 in the Washington DC area in partnership with ExL Events's 
Collaborations Addressing Vulnerable Populations Forum
. 
Must submit by July 9.
For full details, and to submit, click here!
​
---
Welcome to Cures Within Reach!
From left to right, below
Samantha Krejnik, MPH is the newest member to join the
Cures Within Reach team
as our CureAccelerator Manager - to maintain and help grow the platform.
 Kristina Allikmets, Rob Metz, and Nancy Sullivan are the newest members of
CWR's
Board of Directors
.
Welcome to the team, all!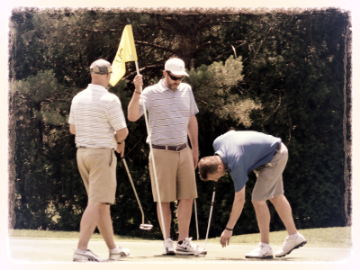 Each year, 24-40 players golf from dawn til dusk - sometimes as many as 100 holes, each raising money to fund a repurposing clinical trial. In support of this amazing effort, we secure a private course, and provide our players with refreshments, carts, prizes, and encouragement.
​
The 2018 team has already raised over $10,000!! Keep up the great work, golfers!!
 
We are pleased to announce that funds raised in 2018 will support cancer related repurposing research.
Learn more & donate here.
Interested in playing?
Let us know
!
---
---

Cures Within Reach's CEO Dr. Bruce Bloom is chairing and speaking at the 7th Annual Drug Repositioning, Repurposing and Rescue Conference on June 26-27 in Chicago! 

Also speaking: Clare Thibodeaux, PhD - CWR's Director of Scientific Affairs.
​The conference is presented in conjunction with the Global Health Repurposing Awards on June 26. 
To register with a 20% discount, email Susan@cureswithinreach.org to receive our 'Friend of CWR' promo code. 
For more information, agenda, and speaker list,
click here.
---

The Cures Within Reach Young Professionals Board
presents:
​Laughter is the Best Medicine
A FUN-draising event at
Zanies Comedy Club
1548 N Wells, Chicago
Join the CWR YPB for a
 stand-up comedy show
​starring Michael Issac (Empire, Chicago Fire)
July 19, 2018
Doors open 7:30pm
Tickets are only $35 - Register here today & tell a friend! 
Tickets will NOT be available at the door.
---
---
---