Join the Cures Within Reach
​Young Professionals Board at our signature event
​on November 15, 2017!
Hosted at MATTER in downtown Chicago, CureAccelerator™ Live! is a live philanthropic pitch competition that gives YOU the chance to find the next breakthrough treatment. 
~
Our 2017 event will focus on supporting repurposing clinical trials dedicated to improving treatment for unsolved cancers or unmet cancer needs, or repurposing existing cancer treatments in non-cancer diseases.
Respond to & share our Request for Proposals on CureAccelerator™
Early bird tickets are now available - buy now before prices increase!
---
Save the Date!



CWR Annual Meeting 




An annual gathering for board members, research partners, donors, sponsors, volunteers, and community partners.



November 15, 2017
2-5:30pm



More details to come!

Contact Susan Braze to request an invitation
---
CWR announces new Chief Executive Officer/
President & Chief Operating Officer!
The Board of Directors of Cures Within Reach is pleased to announce the promotion of Dr. Bruce Bloom to Chief Executive Officer from President and Chief Science Officer. This title change is in line with the recently adopted CWR strategic plan, which charges the CEO with creation of additional global philanthropic and commercial repurposing research partnerships that support the patient focused mission of CWR and provide greater philanthropic funding.

This promotion also creates the opportunity for CWR to hire Barbara Goodman (pictured below, right) as President and Chief Operating Officer, responsible for organizational growth and financial sustainability. Barbara will be joining the CWR team in late September, and brings a wealth of expertise and talent from her tenure as Senior Vice President at iBIO Institute/PROPEL and her prior healthcare business experience.

Welcome, Barbara!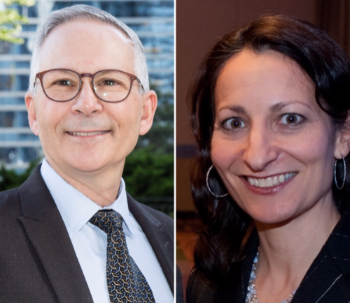 ---
---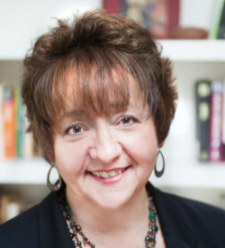 Local Organization takes on CWR as "their" Charity!
Project Management in Life Science (PMinLS) is a membership organization dedicated to serving its community of project managers working in (or looking to work in) the pharmaceutical, medical device and biotech industries.

On October 5th PMinLS is holding their
Workshop & Networking Event
at the DoubleTree by Hilton in Mundelein, IL near Chicago. At that event PMinLS is announcing their partnership with Cures Within Reach.  

PMinLS is a relatively new organization that was looking for an opportunity to give back. Dee G Suberla, Founder & President of PMinLS (pictured above) was invited to attend the Cures Within Reach Global Health Repurposing Awards through the sponsorship of the Healthcare Businesswomen's Association and fell in love with the mission of Cures Within Reach.

The PMinLS community is dedicated to bringing products to the market to improve the lives of patients and caregivers around the world.  Connecting with an organization dedicated to finding additional applications for those products to help even more people is a perfect fit.  At the October 5th PMinLS event, PMinLS will be soliciting feedback from their community to brainstorm on ways to help raise funds for Cures Within Reach!

​Find out more about PMinLS and the October 5th Event at
www.PMinLS.com
.

---
---
---

Dr. Bruce Bloom is Chairing ExL Events' 2nd
Strategic Partnership for Drug Repurposing Forum
, October 26-27, 2017 at the Hyat
t Regency Boston Harbor, Boston MA.

​ Don't miss out on 5 engaging case studies, 2 Panel discussions and 10 educational sessions exploring drug repurposing successes and challenges.

Learn more & Register
here
! 
---
Bruce will also be attending the Global Genes Patient Summit & 

Global Ge

nes Partnering and Investor Forum in Irvine, CA on Thursday, September 14.



 Bruce is presenting "The Drug Re-positioning Pipeline: Finding New Indications for Approved and Shelved Therapeutics" at the Patient Summit, and also presenting "Cures Within Reach Commercialization Partnerships" at the Forum.
---
---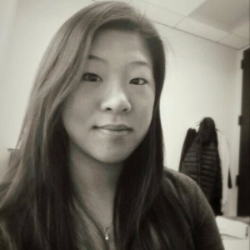 Helen Ji, 
Executive Chair of the
CWR Young Professionals Board  
This month, we'd like to recognize Helen Ji, Intellectual Property Associate at Schiff Hardin and the Executive Chair of the CWR Young Professionals Board, for her dedication to furthering CWR's mission to catalyze repurposing research to quickly and affordably improve patient lives! 
"I first connected with Cures within Reach at its CureAccelerator Live! event in March 2016. I was invited to attend by my firm, which was a sponsor of the inaugural event. I really enjoyed the event and immediately knew I wanted to get more involved with CWR. I've been excited about medical repurposing for about ten years, when I first conducted translational research experiments in repurposing a cancer drug at the National Cancer Institute, and I strongly believe that medical repurposing is an important element for improving patient care."
Helen joined the board in May 2016, and was voted into the Executive Chair position at the beginning of 2017. Under Helen's strong leadership, the YPB  has grown to over twenty members of motivated young professionals dedicated to making a difference in the repurposing community.

We are beyond grateful for Helen's leadership of the YPB as they organize our second annual CureAccelerator Live! event, to take place November 15, 2017 at MATTER.
Thank you, Helen, for all you do to lead the YPB to advance the mission of
​Cures Within Reach!