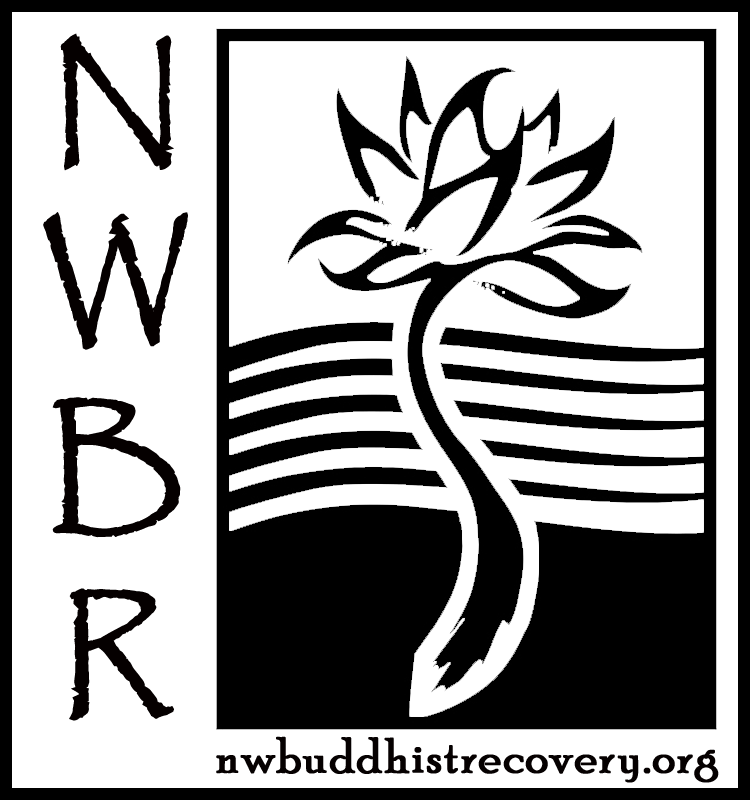 NEW NWBR WEBSITE LAUNCH!
Recently, we replaced our old site with a brand new one, with more user friendly features and fun new look. We hope you will utilize this resource to support your recovery work and connect with the greater Buddhist Recovery community. Our new meeting page has many Refuge Recovery meetings happening in Oregon, with a link taking you directly to the Refuge Recovery resources. Partnering with
and promoting
Refuge Recovery NW 
has created a more comprehensive list of meetings from Oregon to Bellingham,WA! As always, we hope to hear from all of you about any events that may be happening that would be of interest to our community that we could support and promote on our Northwest Buddhist Recovery website, nwbuddhistrecovery.org.
​
BUDDHIST RECOVERY SUMMIT
​ The 2017 Buddhist Recovery Summit was a great success, bringing together facilitators, Dharma teachers and practitioners to discuss Buddhist Recovery and brainstorm new ideas to face the challenges of bringing these new ideas and tools to the recovery community.  Please encourage all to go to the Summit website at and check out videos of panel discussions that can be shared at your meeting.You can also look at photos and get information about volunteering for the 2019 Buddhist Recovery Summit!  Come join those who are creating these wonderful programs and make your voices heard! All are welcome from all Buddhist traditions and recovery paths.
BUDDHIST RECOVERY NETWORK ACADEMY
The Buddhist Recovery Network is now hosting a series of on-line Dharma talks and discussions by Dharma teachers who are creating programs and support for those integrating Buddhist teachings with recovery programs. On the last Sunday of each month, join the Academy in presenting teachings from a variety of Buddhist traditions and recovery programs. Go on to the Buddhist Recovery Network website for a schedule and to register for these events.  All teachings are freely given, but DANA is gratefully accepted to support the teachers who donate their time to our community.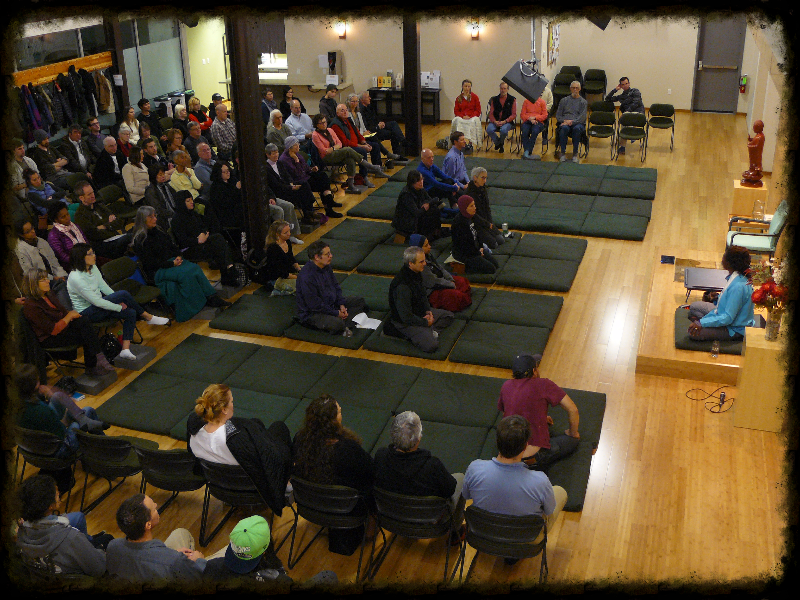 WHAT BUDDHIST RECOVERY HAS TO OFFER THE WORLD
And how we create safer spaces for vulnerable people
Meditation, Talk, Q and A with the new President of the Buddhist Recovery Network,
Dr Valerie (Vimalasara)
Mason-John M.A (hon.doc)
 
Friday Evening April 27th 7pm-9pm
at
The Unity Centre for
Positive Living
3231 Colby Avenue
Everett WA 98201
Vimalasara will talk about the success of Buddhist Recovery Programs like Refuge Recovery, Heart of Recovery, 8 Step Recovery and many over variants of Buddhist Recovery. She will also explore what it means to have a new recovery movement that compliments the already successful programs of Bill W and Dr Bob's 12 step program, and the need to create safer space in a new burgeoning community.
Suggested donation $20, but no one is turned away for lack of funds.
---
A daylong retreat-
"Eight Steps to Recovery, 
A Spiritual Awakening"
with Dr. Valerie (Vimalasara) Mason-John M.A (hon.doc)
Saturday April 28th
10AM - 4:30PM
The Unity Centre for
Positive Living 
3231 Colby Avenue
​Everett WA 98201
 
This will be a day long retreat for people in recovery, people who are related to people in recovery, and people working in the addiction field as addiction coaches, facilitators of meetings, and in the mental health field.
It will be a day of reflection, meditation inquiry and 8 steps to help us maintain our abstinence and sobriety of mind.
Suggested donation $40, but no one is turned away for lack of funds
---
2018 COUNCIL OF
THAI BHIKKHU IN USA GATHERING
The Wat Atammayatarama in Woodinville, WA is hosting an important event in the Buddhist community on June 21st-24th. This is an annual meeting that takes place in different temples around the United States. Approximately 300 monks will be convening at the temple over a period of 4 days, which is creating an incredible need by the temple community for volunteers to help with transportation for the Monks during the event. 
  Please consider helping out with this event and showing our appreciation of their support of us by going their website www.atamma.org for more information.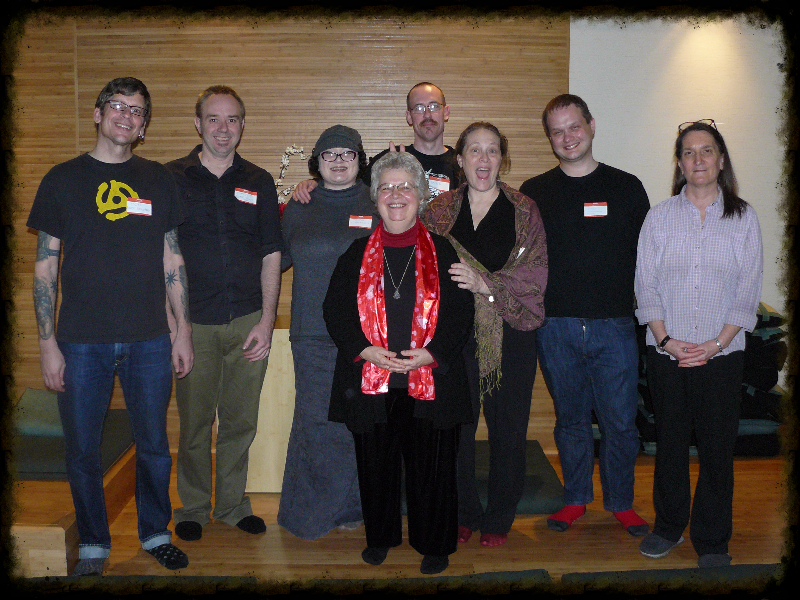 There are many ways you can help us to continue to support local meetings, train new meeting facilitators, offer free meditation workshops and sponsor events & speakers for the Buddhist recovery community.

WEBSITE SUPPORT 
NWBR is looking for website/social media volunteers to work on our website and social media accounts, helping us keep content fresh and our calendar of meetings updated. If you are interested, please contact us at
nwbuddhistrecovery@gmail.com
​
and we will get back to you.
BUDDHIST RECOVERY NETWORK COMMITTEE VOLUNTEERS
BRN has created four committees, chaired by BRN board members, to work on projects involving Communications, Regional Development, Facilitator training and future Buddhist Recovery Summit planning.
Go to www.buddhistrecovery.org for individual committee contacts or more information.
2018 COUNCIL OF THAI MONKS GATHERING
June 21st-22nd
NWBR has had many Buddhist Recovery events at Wat Atamm, and they have always supported our practice and generously provided our needs during our many events there.  Please consider helping out with this important event and showing our appreciation of their support of us by going their website www.atamma.org for more information. 
TAX DEDUCTABLE DONATIONS
​
Make a one time or recurring tax deductable donation, which can be made through our secure on-line "Donate" button on nwbuddhistrecovery.org, at an NWBR sponsored event, or 
at your local Buddhist Recovery meeting.
MEETING FACILITATORS
Start a Buddhist-oriented support group in your area! Information on facilitator training and meeting support can be found on our website @ nwbuddhistrecovery.org.
EVENT VOLUNTEERS
To be placed on our volunteer mailing list, email us at 
nwbuddhistrecovery@gmail.com
TELL YOUR FRIENDS!
Share our resource on your social media, at a local recovery meeting and with your friends and family.
                               ​