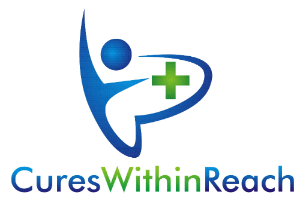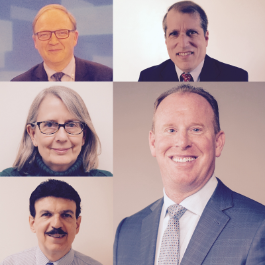 Global Health Repurposing Awardees Announced!

Join us in congratulating the 2017 Global Health Repurposing Awards recipients: Timothy P. Walbert, Chairman, President and Chief Executive Officer of Horizon Pharma plc; Berish Rubin, PhD and Sylvia Anderson, PhD, Head and Director, Laboratory for Familial Dysautonomia Research, Fordham University; Dr. Michael Tranfaglia, Medical Director and Co-Founder of FRAXA Research Foundation; and Dr. Lieven Lagae, Director of the Childhood Epilepsy Program at the KUL University Hospitals.
 
Award recipients will be recognized at the Global Health Repurposing Awards on June 27, 2017 at the Radisson Blu Aqua Hotel in Chicago, IL.

Read the full press release 
Watch and share our
2016 GHRA highlights video
Repurposed Art from the Repurposing Awards

Horizon Pharma displays their repurposed wood art- won at the 2016 Global Health Repurposing Awards- in their newly remodeled downtown Chicago office! 

The plaque reads: "This piece of art uniquely represents the missions of both [CWR and Horizon] because its creator, Andrew Christen, repurposes scrap and reclaimed wood to create unique, handcrafted and responsible décor." 
---
Cures Within Reach in Washington, DC and Springfield for Rare Diseases




CWR Director of Scientific Affairs, Clare Thibodeaux, PhD, participated in a panel discussion at the 

Rare Disease Congressional Caucus Briefing 

on March 2 in Washington, DC, organized by 

Rare Disease Legislative Advocates

. The next week, she was in Springfield, IL to attend a breakfast hosted by 

PACT

 and the 

iBIO Institute

 titled "What Precision Medicine Means for Rare Diseases", as part of IL Rare Disease Day at the Capitol.

​Thanks to our partners for including us in their advocacy work on behalf of rare disease patients!






---
The Royal Society of Chemistry
teams with our
Clare Thibodeaux & Bruce Bloom
to co-edit new book

Rediscovering Treatment and Cures: Repurposing Drugs and Repositioning Drug-like Compounds, to be published by the Royal Society of Chemistry, will document the history of and the current state-of-the-art in drug repurposing and compound repositioning to create "new" treatments and cures for unmet medical needs. 

The book will also preview the future of this field. More details to come as they develop.
---
CWR Welcomes Andrés Klein to its Science Advisory Board

We're proud to announce our newest SAB member - Dr. Andrés Klein of the Telethon Institute of Genetics and Medicine!

Dr. Klein's research interests include uncovering the genetic and cellular basis of phenotypic variability as a way for identifying novel therapeutic targets for genetic diseases. His work has led to the discovery of potential treatments for two genetic diseases, using FDA-approved drugs.



---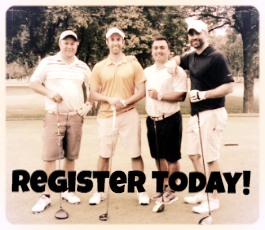 Each year at the Longest Day of Golf, 24-40 players golf from dawn til dusk - sometimes as many as 100 holes - raising money to fund a repurposing clinical trial!

​
For more details & to register, see our 
LDOG page
.
The project to be funded with the 2017 Longest Day of Golf proceeds will be announced soon- Like us on
Facebook
to for all our latest news & updates!
For sponsorship opportunities, contact Jessica Wayne.
---
DIA podcast: Good Therapies at a Reasonable Cost

Dr. Bruce Bloom will be chairing a special DIAmond panel discussion titled Drug Repurposing: Where Will It Take Us? at the DIA 2017 Global Annual Meeting. Held in Chicago on June 18-22, the DIA 2017 Annual Meeting brings together health care product development professionals to drive action in health care product development and life cycle management.

Listen to a preview in a podcast with Bruce. 
---
Dr. Bloom authors article for Pharmaceutical Patent Analyst


There are a number of generic drugs that might be useful in treating tuberculosis, but will they ever get to the patients who need them? They might, but not without a lot of help. There are intellectual property issues, endpoint issues, cost of research issues, economic incentive issues, preclinical validation issues, "who is in charge" issues and many more. It is clear that repurposed generic drugs have the potential to make a safe, effective, quick and affordable impact on a global disease of poverty such as tuberculosis. But without the economic incentives that are usually in place for drug development, can we muster the scientific, economic and governmental support to bring them to the patients? 

Read the full article

---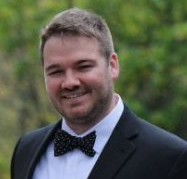 GHRA Program Committee


This month we recognize the Global Health Repurposing Awards Program Committee, led by volunteer Robert Lavieri.
Robert currently works as a Project Manager within the Vanderbilt Institute of Clinical and Translational Research (VICTR) where he focuses on utilizing the human genetic data contained within BioVU to drive drug discovery, translational research and clinical research projects in a broad range of therapeutic areas including oncology, infectious disease, cardiovascular disease and CNS disorders. 
We thank Robert and the Program Committee for their work in soliciting the GHRA nominees and for their input in the awardee selection process. The committee also helped secure our guest emcee for the evening, Judy Hsu of ABC7 News! 
We are grateful to our entire GHRA Program Committee! 
Adriann Sax,
Bhavani Moodabagil,
 Dennis Roy,
Kathryn Hyer,
 Nicolas Gerst, and Robert Lavieri