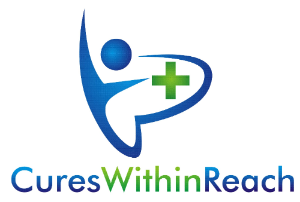 Still time to submit nominations!



We are still seeking nominations for the 2017 Global Health Repurposing Awards!   Nominations will be accepted online.
​Visit our website for award requirements.

Awardees can be nominated from anywhere in the world, and will be recognized at the GHRA event on June 27, 2017 in Chicago.

Questions? Contact Clare Thibodeaux

​
Patient Impact Legacy Award Winner Announced



We're excited to announce that Timothy P. Walbert, Chairman, President and Chief Executive Officer of Horizon Pharma, will be honored with the Patient Impact Legacy Award at our 2017 Global Health Repurposing Awards! We are honoring Tim for his commitment to finding treatments for rare diseases, and for his belief that repurposing is a key part of the solution.

We thank Horizon Pharma for its support of the Global Health Repurposing Awards and of Cures Within Reach!
---
UIC Research Day 






Great to learn about the exciting research happening at UIC!
---
Sign up on Thunderclap to Tweet with us on February 28th! 
​
To promote repurposing for rare diseases, Findacure - a charity based in the UK –has partnered with CWR and Healx to launch the Rare Repurposing Open Call. 

The purpose of the open call is to search for existing drug repurposing ideas that lack the resources, experience or funding to run a full clinical trial.

The call will work like a Twitter flash mob. Register on Thunderclap and they'll tweet for everyone at the exact same time to take Twitter by storm- Sign up today!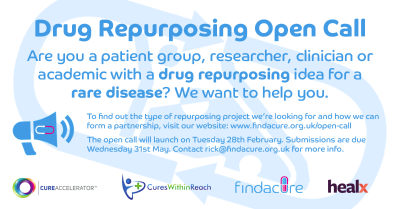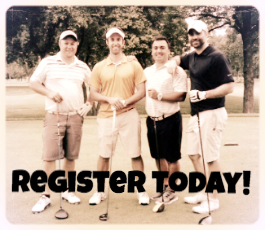 ---

SAVE THE DATE!



June 27, 2017
Radisson Blu Aqua Hotel
Chicago

​We're excited to announce that our annual awards gala celebrating repurposing leaders in science, business and philanthropy will be held at the magnificent Radisson Blu Aqua Hotel!
See photos from GHRA 2016.

For Sponsorship information, contact Jessica Wayne
---
Cures Within Reach on NPR

Did you hear a familiar voice on NPR's Morning Edition on January 30th?

Our own Dr. Bruce Bloom was interviewed for a segment about repurposing the anti parasitic drug mebendazole as a potential cancer drug.  Listen to the full interview!
---
GHRA Marketing Committee
& Tonic Blue Communications


This month we recognize the Global Health Repurposing Awards Marketing Committee, led by volunteer Bhavani Moodabagil, 
Marketing Insights & Strategy, Baxter Healthcare. As a passionate healthcare business professional, Bhavani has over 15 years of experience working with top healthcare companies in progressively responsible capacities, understanding the motivations and requirements of physicians, patients, caregivers and payers.
 
She is a past nonprofit board member of the Healthcare Businesswomen's Association and has also helped to support Cures Within Reach since 2013 on strategic initiatives, fundraising events and expanding outreach.
Also on the committee is 

James Chamerlik, Founding Partner, Tonic Blue Communications.
Tonic Blue is a full-service Chicagoland agency, specializing in both Digital User Experience as well as Marketing Communications and Branding. Tonic Blue's solutions drive business strategies, and have resulted in award-winning branding campaigns and successful software and digital applications for small to medium, national and international companies in a variety of markets and industries.
James has masterfully updated our GHRA logos for 2017 and is volunteering his immense talent & time to the Marketing Committee to design our digital and print marketing materials.
We are grateful to our entire GHRA Marketing Committee! 
Jennifer Ball, James Chamerlik, John Collins, Charlotte Dretler, Alex Lionberg, Lucy Mancini-Newell, Bhavani Moodabagil
---