​
​
Minnesota Rural Health
Pulse
Newsletter
​The newsletter of the Minnesota Rural Health Association (MRHA), a private, non-profit organization missioned to strengthen Minnesota rural health and health care through leadership, education, advocacy and collaboration.

---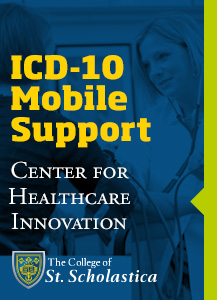 ---
Rural Health Among Top Priorities As 2017 Legislative Session Starts


January 3rd marks the official start of the 2017 Legislative session.  The top priority will be fixing the broken individual health care insurance market, and replacing the problematic MNsure exchange.

On January 4th, the Minnesota Rural Health Association (MRHA) will be front-and-center as legislators convene at the University of Minnesota's Humphrey Institute of Public Policy for their traditional start-of-biennium "One Minnesota Conference."  MRHA will be represented on a panel discussing priority health care challenges.

"Lawmakers are beginning to understand that things are dramatically different in rural areas of our state," said MRHA executive director Steve Gottwalt. "The shortages and challenges facing rural health have reached crisis proportions, and require real actions."

Gottwalt will have the opportunity to share with legislators at the One Minnesota Conference some of the most pressing health issues facing rural residents, including:

Growing health care workforce shortages
Unaffordable and unavailable health insurance options
Issues of aging and poverty
Significant access-to-care issues, and
Opiod abuse problems

Both houses of the Minnesota Legislature now have GOP majorities, and that means new leaders among legislative committees:

House -

Senate - ​Please take some time in January to connect personally with these lawmakers and briefly share your rural health story.  It might be in-person, by personal note or letter, or via e-mail (links to legislators, above). Legislators want to better understand the needs and solutions for rural health and health care, and we need to help them!

Click here for a downloadable .pdf of the 2016 Election Directory listing all the newly elected Minnesota legislators.
---
MRHA Student Chapter Ready for Next Steps in 2017


Among MRHA's top priorities for 2017 is engaging health care professions students by better defining the MRHA Student Chapter model and value proposition, growing Chapter membership, and getting students meaningfully involved in the annual MN Rural Health Conference (June 19-20 in Duluth).

The MRHA Student Chapter began in 2015 on the University of Minnesota Duluth Medical School campus.  It now has about 20 members on that campus.  Activities so far have included rural health advocacy training, significant involvement in the annual Minnesota Rural Health Conference, and a new Minnesota Emerging Rural Health Leader award, sponsored by Stratis Health.

"It's a great start," said MRHA executive director, Steve Gottwalt. "Now we need a solid game plan that more meaningfully engages rural health care professions students, and a model we can take to other Minnesota campuses."

MRHA will conduct Student Chapter strategic planning with faculty and students in January.

If you are interested in joining the MRHA Student Chapter, or you are with a campus that would like to launch a subchapter, drop a note to steve@mnruralhealth.org.
---
MRHA and My Old Meds Raise Awareness About Prescription Drug Abuse Prescription drugs, often taken from home medicine cabinets, are destroying lives across rural Minnesota.  MRHA recently co-hosted a news conference in St. Cloud with the "My Old Meds" initiative to help call attention to this drug abuse epidemic.

Demonstrating the broad impact on our communities, the news conference involved several community leaders.  Pictured here L-R: St. Cloud Police Chief, Blair Anderson; Mayor Dave Kleis (speaking); Stearns County Sheriff's Deputy, Bruce Bechtold; St. Cloud Schools Superintendent, Willie Jett; and St. Cloud School Board President, Les Green.

Prescription drug abuse is a growing concern across the country. About 15.3 million people aged 12 or older used prescription drugs non-medically in the past year, and 6.5 million do so each month, according to results from the 2013 National Survey on Drug Use and Health (NSDUH).

At the news conference, officials spoke about the need to properly dispose of old and extra medications sitting around in home medicine cabinets, and the dangerous opportunity they present to drug abusers.

Opiod (pain killers) abuse is one the greatest public health challenges facing rural areas, and one of MRHA's top rural health priorities.

For more information, visit MyOldMeds.com.
---
Save The Date:
2017 MN Rural Health Conference: Shaping Sustainable Solutions
June 19-20 @ DuluthMinnesota Rural Health Conference

planners are in the midst of selecting presentations and keynote speakers for the 2017 MRHC.  

Exhibitor and participant registrations and reservations will open in April.Questions?
Contact Kim Nordin at (218) 216-7037 or knordin@ruralcenter.org
---
FREE Webinar:  Jan. 19

Noon-1:00 CT

Polypharmacy - Preventing Unnecessary Medications for Older AdultsBy: Robert Sonntag, MD

Adverse drug reactions are the fourth leading cause of death in the U.S. On average, the typical skilled nursing facility resident is on 8 different prescription medications. This webinar will focus on ways to Identify and decrease the use of inappropriate medications.

The objectives of this webinar are:

Understand and identify polypharmacy
Understand the Beer's criteria (to identify inappropriate medication) and how to use it
How to develop a framework to decrease unnecessary medications

Part of a series of webinars funded by a grant from CentraCare Health Foundation, in partnership with the Minnesota Rural Health Association (MRHA) and others.




DETAILS & REGISTRATION

---

Upcoming Webinar

Feb. 7, Noon-1:00

 Managing Personality Disorders

By: John E. Brose, Ph.D., Licensed Psychologist 

A personality disorder is an enduring pattern of inner experience and behavior that deviates markedly from the expectations of the individual's culture. This pattern is pervasive across a broad range of personal and social situations, and leads to clinically significant impairment in social, occupational, or other areas of functioning.

Objectives - After attending this webinar, participants will be able to:

Define the three general characteristics of personality disorders
Name two personality disorders and describe characteristics
Describe three strategies for treating personality disorders

Details & Registration  




These

 free webinars are part of a series funded by a grant from CentraCare Health Foundation, in partnership with MRHA and others.
---
Upcoming National Rural Health Association Events:

February 7-9, 2017
28th Rural Health Policy Institute

Location: Washington, DC

Join NRHA for the largest rural advocacy event in the country. Learn firsthand about the development and implementation of health care policy at the federal level and meet with your members.

Registration information:Register online 

or download the 

registration form to scan and email 

today.

Conference rates:

Advance registration (before Jan. 12): $609 member, $709 non-member*
After Jan. 12: $709 member, $809 non-member*

*Price includes a one-year complimentary membership for first-time NRHA members.
---
NEW YEAR'S RESOLUTION:
Join MRHA - The Voice of Rural Health! If you are not currently a member of MRHA, or you know of an organization to which we should reach-out, contact steve@mnruralhealth.org, or visit http://www.MNRuralHealth.org for a membership application form.

We are "The Voice of Rural Health" and building our influence for positive change.  Join the team, and enjoy the benefits of leadership, education, advocacy and collaboration focused on improving rural health and health care in Minnesota!
 
Share this e-newsletter with others, and let us know of anyone who would like to be added to the distribution list.  Thank you!

---

MRHA Rural Health Report to the Minnesota Legislature:
The State of Minnesota Rural Health 2015 (Downloadable PDF) MRHA 2015 Legislation Summary: MRHA - 2015 Legislation Summary (Downloadable PDF)

​
---
Copyright © 2017 Minnesota Rural Health Association. All Rights Reserved