​
​
Minnesota Rural Health
Pulse
Newsletter
​The newsletter of the Minnesota Rural Health Association (MRHA), a private, non-profit organization missioned to strengthen Minnesota rural health and health care through leadership, education, advocacy and collaboration.

---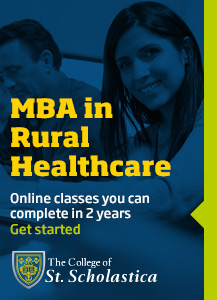 ---
Remember Rural Health Priorities This Election Season - Vote Nov. 8th


We are just 4 weeks away (Nov. 8) from elections that will have profound consequences for rural health care over the next several years.  Now is the time to get informed about candidates' positions on rural health, and to share with candidates your needs and concerns!

The presidential campaign is grabbing most of the nation's attention, but congressional, state and local races are just as important.  All 201 seats in the Minnesota Legislature are up for election in November.

We need action from policy makers to address several rural health priorities, including:

A critical and growing shortage of rural primary care providers
Access to adequate, quality mental health services and dementia resources
Challenges of opioid abuse
Commercial and public expansion of broadband access and telemedicine in rural areas
Transportation challenges and the continuing need for mobile medicine outreach
Home and community-based services workforce shortages and reimbursement issues
The plight of Critical Access Hospitals and other rural care facilities

Invite candidates to visit your health care facilities, and use the opportunity to educate them about your local needs.  Or just invite them to coffee or lunch - It can be that simple, and it does make a difference!  And be sure to vote on

Tuesday, November 8th

!
---
MRHA Celebrates Launch of The Central MN Dementia Resource Center


MRHA Board member, and incoming Minnesota Medical Association (MMA) Board President, Dr. George Schoephoerster, spoke Oct. 11 (pictured here) at an inaugural event for the new Central MN Dementia Resource Center in St. Cloud.

The new center is the result of collaborative planning among several organizations, including the Stearns Benton Medical Society and the Central MN Circle of Health, the Central MN Council on Aging, the Alzheimer's Association and others.  MRHA is a supporting organization.



Drs. Schoephoerster and Pat Zook of the Stearns Benton Medical Society have been working with Kathy Gilbride of the Central MN Council on Aging since February, 2016 along with about 30 other area professionals to clarify a vision for the Resource Center.  The goals of the 

Center are to 1) Improve access to and quality of care for dementia, 2) Improve quality of life for dementia patients, their caregivers and loved ones, and 3) Move the area community culture towards becoming dementia-friendly and dementia-capable.



Minnesota faces critical shortages of the resources necessary to support and care for people with dementia in rural areas, and those who care for them.  Click here for more information about the Center.
---
Planning Begins for 2017 MN Rural Health Conference (June 19-20 @ Duluth)

Planners from MRHA, the Minnesota Department of Health's Office of Rural Health and Primary Care, and the National Rural Health Resource Center met Oct. 4 in Hinckley to begin putting together the 2017 state rural health conference.

The group reflected on a highly successful 2016 conference that attracted more than 700 registrants, and sold-out exhibit space in just two days!

The RFP for workshops and speakers will go out in November.  2017 conference details and exhibit spaces will be available in April.

MRHA will again coordinate the conference's popular

Rural Health Policy Forum

, which is expected to provide an interactive format focusing on the new state legislative environment and critical rural health policy priorities.

Mark your calendar, and make plans now to participate in the

2017 Minnesota Rural Health Conference

,

June 19-20, in Duluth!
---
UPDATE:  MRHA Outlines Hopes/Concerns in Letter to MN College of Osteopathic Medicine




After careful consideration, including input from MRHA members and other key stakeholders, the MRHA Board recently submitted a letter outlining the association's hopes and concerns for the new Minnesota College of Osteopathic Medicine (MNCOM) to be built in Gaylord, MN.  MNCOM had requested MRHA's endorsement.

While the letter stopped short of endorsing MNCOM, it expressed hope the new school will help address growing primary care workforce shortages in rural areas. 

Addressing rural health care workforce shortages remains one of MRHA's top priorities.

Click here to read MRHA's letter regarding MNCOM.
---
First Year UMD Medical Students Learn About MRHA and More

MRHA executive director, Steve Gottwalt, was among presenters Oct. 10th as a new group of University of Minnesota Duluth Medical School students began its journey into rural health care.  "We need your energy, ideas and involvement," said Gottwalt, "We appreciate you going into rural medicine."

Students also heard from legendary rural Minnesota family practice doctor and author, Dr. Roger MacDonald (pictured here), who entertained the students by reading from his latest book, "A Country Doctor's Casebook: Tales from The North Woods" (Borealis Books).

MRHA has a Student Chapter based at UMD, and is working to strengthen and expand the Chapter over the next several months.  If you are interested in starting a chapter on a Minnesota campus, or you would like to join the Chapter as a student member of MRHA, e-mail steve@mnruralhealth.org

.
---
FREE Webinar - Oct. 17, Noon

Advance Care Planning: What you Need to Know By: Phyllis A. Greenberg, PhD, MPA, and Patricia J. Bresser, PhD, RN

This webinar will provide an overview of the history, policy, and implementation of Advance Care Planning as it relates to older adults and their families.

The webinar will help healthcare and service providers with the fundamentals and the significance of a person-centered approach. Both presenters are Advance Care Planning certified facilitators and instructors.

Objectives:

Understand the Importance of Advance Care Planning
Acknowledge the wishes of the person
Facilitate conversations between the person, healthcare provider(s) and families

DETAILS & REGISTRATION




These free webinars are part of a series funded by a grant from CentraCare Health Foundation and co-sponsored with MRHA.

---
Upcoming National Rural Health Association Events:

February 7-9, 2017
28th Rural Health Policy Institute

Location: Washington, DC

Join NRHA for the largest rural advocacy event in the country. Learn firsthand about the development and implementation of health care policy at the federal level and meet with your members.

Registration information:Register online 

or download the 

registration form to scan and email 

today.

Conference rates:

Advance registration (before Jan. 12): $609 member, $709 non-member*
After Jan. 12: $709 member, $809 non-member*

*Price includes a one-year complimentary membership for first-time NRHA members.
---
Minnesota Events

2016 8th Annual Rural Behavioral Health Practice Conference

 

(

National)

Oct 21, 2016 @ Morris, MN

 
Click here to register.
Click here to become a Sponsor/Exhibitor.



The mission of the Rural Behavioral Health Practice Conference is to make quality continuing education available to behavioral health professionals about the particular practice issues involved in working with rural people and communities.The conference is coordinated by the Minnesota Psychological Association, which will award up to 7.5 continuing education hours as an APA-approved CE sponsor. 

view details

---

2

016 11th Annual Many Faces of Community Health Conference

 

Nov 3 - 4, 2016 @

Minneapolis Marriott Southwest

​

Many Faces of Community Health is an annual 2-day conference that explores improving care and reducing health disparities in underserved populations and among those living in poverty. Our conference brings information and resources on clinical care, public policy, and health innovations to Minnesota's health care community, with a focus on safety net providers.

view details

---

2016 10th Annual Midwest Fall Technology Conference

 

Nov 13 - 15, 2016 @ Bloomington, MN 

Join the Greater Illinois, Indiana, Iowa, Michigan, Minnesota and Wisconsin Dairyland Chapters of

 Healthcare Information and Management Systems Society (

HIMSS) for the 2016 Midwest Fall Technology Conference!  Keynote speakers include Joe Topinka and Shirley A. Weis. Network with local chapter members and peers. Enjoy two days filled with presentations across three educational tracks, all focused around the ever important theme of securing patient information. Continuing education units available to attendees.

view details

---

Save the date:

 

2017 Annual Minnesota Hospital Association Meeting

 

---

Tackling Tough Issues Together: The CMS Rural Health Council Solution Summit

 Oct. 19th

Washington, D.C.

This report details the progress that has been made by the Centers for Medicare & Medicaid Services (CMS) in addressing rural health issues and provides information about the upcoming CMS Rural Health Solutions Summit on October 19, 2016. It includes information on the CMS Rural Health Council, rural health coordinators at regional CMS offices, Rural Health Open Door Forums, recent Medicare regulation reforms, and a number of rural listening engagements around the country.

Source: Centers for Medicare & Medicaid Services Blog
---
First Annual LGBTQ Health Conference Feb. 27-28, 2017

 With few LGBTQ-focused national heath conferences of this scope, the Opportunity Conference is billed as a rare chance for health providers, practitioners, researchers and policy makers to gather, share information and discuss the disparities experienced by LGBTQ communities.  It will be held at the University of Minnesota Continuing Education Conference Center in St. Paul.

The conference plans to feature up to 3 insightful keynote speakers and more than 25 strategic sessions focusing on the transgender community, LGBTQ seniors and bisexual health. The two-day conference will include tracks on research data, clinical health, behavioral/mental health and policy making.

Rainbow Health Initiative, a non-profit committed to improving the health of LGBTQ people, is organizing the conference.

For more information, if you are interested in presenting, or would like to register, visit OpportunityConference.org.  E-mail questions to 

LGBTQconference@rainbowhealth.org
---
2016 FALL MEMBERSHIP DRIVE!
​Join The Voice of Rural Health! If you are not currently a member of MRHA, or you know of an organization to which we should reach-out, contact steve@mnruralhealth.org, or visit http://www.MNRuralHealth.org for a membership application form.

We are "The Voice of Rural Health" and building our influence for positive change.  Join the team, and enjoy the benefits of leadership, education, advocacy and collaboration focused on improving rural health and health care in Minnesota!
 
Share this e-newsletter with others, and let us know of anyone who would like to be added to the distribution list.  Thank you!

---

MRHA Rural Health Report to the Minnesota Legislature:
The State of Minnesota Rural Health 2015 (Downloadable PDF) MRHA 2015 Legislation Summary: MRHA - 2015 Legislation Summary (Downloadable PDF)

​
---
Copyright © 2016 Minnesota Rural Health Association. All Rights Reserved