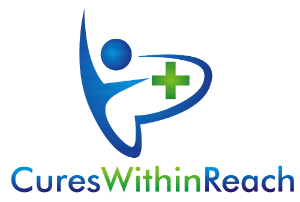 2016 Annual Meeting 
Friday, October 21

An annual gathering of board members, research partners, donors, sponsors, and community partners.
Happy Birthday!

We updated our Facebook account in November of 2015: Happy birthday to our new & improved page!

Please "Like" and "Follow" us on our newer page, as we will no longer be posting on our old page.

See photos from our past events, stay up to date on CWR in the news, read articles on repurposing, and connect with us directly by leaving us comments! 
---



Jessica Wayne is joining Cures Within Reach to help steer and grow the
organization's sponsorship efforts.  

She comes on board as an experienced
development professional, with a strong background in corporate and
foundation fundraising.  

See her full bio on our staff page!
Rare is Everywhere is a new children's book that helps children embrace differences in themselves and others through depictions of amazing genetically rare animals. By showcasing animals that are different from the ones that children are used to seeing – like white tigers, brown pandas, blue lobsters, pink grasshoppers and many others – children learn that differences are everywhere and something to celebrate!
Proceeds from the book will be donated to the Rare Disease Foundation. The book's author-illustrator, Deborah Katz, has launched a Kickstarter campaign to fund the first print run. She needs our help to make the campaign a success!
​
---

June 27, 2017
Chicago

​Our annual awards gala celebrating leaders in science, business and philanthropy who have improved the lives of those with rare disease through repurposing!
See photos from GHRA 2016.

For Sponsorship information, contact Susan Braze
---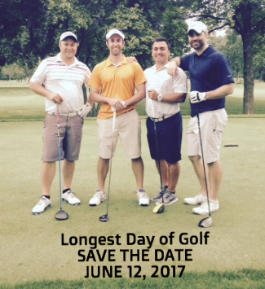 Deborah Collyar, President of Patient Advocates in Research (PAIR), is a cancer survivor, patient advocate and CureAccelerator™ community member.

Deborah recently posted a blog about CureAccelerator™ on her website, One Health of a Life.This follows a post about repurposing research.

​We thank Deborah for her ongoing support!
---

Clare Thibodeaux, Director of Scientific Affairs, recently presented a poster in the Hall of Outsized Impact at the Exponent Philanthropy conference in Chicago. The poster highlights a research project, funded with money raised during the 2009 Longest Day of Golf, which successfully repurposed a laser device for prostate cancer treatment.

Thanks to our dedicated golfers for making this project a reality!



---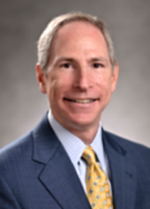 Steve Braun
Steve Braun, Treasurer of our Executive Board, has been a volunteer leader at Cures Within Reach since it became a public charity in 2005.

Steve is a "triple threat," bringing all three Board member attributes to Cures Within Reach: work, wealth and wisdom!  Steve has supported the Longest Day of Golf and Global Health Repurposing Awards event every year, and has secured over $50,000 of donations for Cures Within Reach from his company, Northwestern Mutual.

He was also selected as the 2015 Community Service Award winner at Northwestern Mutual. Steve has connected dozens of his friends, clients and business associates to Cures Within Reach, either to become volunteer leaders or donors, or to receive our support when they have a healthcare need.

​Steve always keeps Cures Within Reach and our mission front of mind, and we thank him and honor him as Volunteer of the Month!