​
​
Minnesota Rural Health
Pulse
Newsletter
​The newsletter of the Minnesota Rural Health Association (MRHA), a private, non-profit organization missioned to strengthen Minnesota rural health and health care through leadership, education, advocacy and collaboration.

---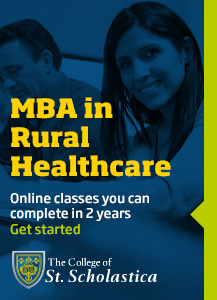 ---
Remember Rural Health Priorities This Election Season - Vote Nov. 8th


We are just 10 weeks away from elections that will have profound consequences for rural health care over the next several years.  Now is the time to get informed about candidates' positions on rural health, and to share with candidates your needs and concerns!

The presidential campaign is grabbing most of the nation's attention, but congressional, state and local races are just as important.  All 201 seats in the Minnesota Legislature are up for election in November.

We need action from policy makers to address several rural health priorities, including:

A critical and growing shortage of rural primary care providers
Access to adequate, quality mental health services
Commercial and public expansion of broadband access and telemedicine in rural areas
Transportation challenges and the continuing need for mobile medicine outreach
Home and community-based services workforce shortages and reimbursement issues
The plight of Critical Access Hospitals
Home and Community-based Services providers and reimbursement

Invite candidates to visit your health care facilities, and use the opportunity to educate them about your local needs.  Or just invite them to coffee or lunch - It can be that simple, and it does make a difference!  And be sure to vote on

Tuesday, November 8th

!
---
MRHA Considers Pros/Cons of Planned MN College of Osteopathic Medicine




"The bottleneck … is not the volume of medical school graduates but rather the limit of residency spots..."

- Troy Taubenheim, director of the Metro Minnesota Council on Graduate Medical Education (in a recent Minneapolis Star Tribune article)

---

The MRHA Board has been carefully considering whether or not to officially endorse the new Minnesota College of Osteopathic Medicine (MNCOM) to be built in Gaylord, MN.  MNCOM has requested MRHA's support.

Addressing a growing shortage of primary care providers in rural areas remains one of MRHA's top priorities.  However, some question how much MNCOM would help.

​

"There are concerns about MNCOM's ability to find enough residency opportunities for its students without taking those opportunities from students at other medical schools in the state," said MRHA executive director, Steve Gottwalt.

MNCOM officials say they will seek additional residency opportunities in other states. "But that means many will not end up practicing here in Minnesota," said Gottwalt.

Still, it is expected some MNCOM students would complete residencies in Minnesota, and stay to practice in rural areas.  The MRHA Board plans to make a decision soon after hearing from stakeholders.
---
New Federal HHS Report Outlines Problems, Potential of Telemedicine

Among MRHA's top policy priorities on behalf of its members is broadband and telemedicne expansion for rural areas. Now, the U.S. Department of Health and Human Services (HHS) is out with a new 

report 

detailing both the struggles with and the potential of telemedicine. Problems cited include costs, licensing, broadband connectivity, and differing policies between facilities. The report also explores the great capacity of telemedicine to expand and redefine medical services, potentially providing life-altering access to care for underserved populations, including those in rural areas. 

Source: MobiHealthNews

 
---
FREE Webinar - Sept. 15, Noon

Caring for Minnesota's
Aging Population:
A Look at Public Policy Supporting Family Caregivers and Older Adults

View Online

Featuring:

Mary Jo George
AARP MN, Associate State Director
of Advocacy

In this webinar you will learn about new laws enacted to support family caregivers and older adults along with public policy being proposed in the 2017 Minnesota Legislature supporting caregivers.

Objectives Include:


Understand who is a family caregiver, their role and economic impact and why family caregiving is a public policy issue for the state.

Learn about recently enacted state laws that support family caregivers and older adults including new training and notification requirements in hospitals discharge planning.

Learn about policies that are being proposed in the 2017 legislation Session to support caregivers including sick leave and paid family leave insurance program.

DETAILS & REGISTRATION

---

Upcoming Free Webinar: Oct. 17, Noon
Advance Care Planning: What you Need to KnowBy: Phyllis A. Greenberg, PhD, MPA, and Patricia J. Bresser, PhD, RN

This webinar will provide an overview of the history, policy, implementation of Advance Care Planning as it relates to older adults and their families. The webinar will help healthcare and service providers with the fundamentals and the significance of a person centered approach. Both presenters are Advance Care Planning certified facilitators and instructors.

Details & Registration

(scroll down after linking)

These free webinars are part of a series funded by a grant from CentraCare Health Foundation and co-sponsored with MRHA.
---
---
Q&A:  What Has The ACA Meant for Rural America?

These are challenging times for rural residents and health care providers. Kellie Schmidt with the

Center for Health Journalism

investigates the impacts of the ACA and other changes on rural health care.

Click here

.
---
First Annual LGBTQ Health Conference Feb. 27-28, 2017

 With few LGBTQ-focused national heath conferences of this scope, the Opportunity Conference is billed as a rare chance for health providers, practitioners, researchers and policy makers to gather, share information and discuss the disparities experienced by LGBTQ communities.  It will be held at the University of Minnesota Continuing Education Conference Center in St. Paul.

The conference plans to feature up to 3 insightful keynote speakers and more than 25 strategic sessions focusing on the transgender community, LGBTQ seniors and bisexual health. The two-day conference will include tracks on research data, clinical health, behavioral/mental health and policy making.

Rainbow Health Initiative, a non-profit committed to improving the health of LGBTQ people, is organizing the conference.

For more information, if you are interested in presenting, or would like to register, visit OpportunityConference.org.  E-mail questions to 

LGBTQconference@rainbowhealth.org
---
2016 FALL MEMBERSHIP DRIVE!
​Join The Voice of Rural Health! If you are not currently a member of MRHA, or you know of an organization to which we should reach-out, contact steve@mnruralhealth.org, or visit http://www.MNRuralHealth.org for a membership application form.

We are "The Voice of Rural Health" and building our influence for positive change.  Join the team, and enjoy the benefits of leadership, education, advocacy and collaboration focused on improving rural health and health care in Minnesota!
 
Share this e-newsletter with others, and let us know of anyone who would like to be added to the distribution list.  Thank you!

---

MRHA Rural Health Report to the Minnesota Legislature:
The State of Minnesota Rural Health 2015 (Downloadable PDF) MRHA 2015 Legislation Summary: MRHA - 2015 Legislation Summary (Downloadable PDF)

​
---
Copyright © 2016 Minnesota Rural Health Association. All Rights Reserved