OCTOBER 2018 E-NEWSLETTER
One of the things that makes USL so special is the strong sense of family and community that we have. Just this week we enjoyed pizza and a slideshow together as we relived some of our favorite memories from the first quarter.
It's these shared experiences that give our entire community the chance to get to know one another better and build lasting friendships. We're grateful to have such a caring and committed USL family.
PREPARING OUR STUDENTS FOR SUCCESS IN COLLEGE
We want every student to leave USL prepared to succeed in college, both academically and emotionally. Part of that process for our Upper School students includes sitting in on several college classes, as well as every student being encouraged to take at least one class at College of Charleston. Senior Kristina Woodward, who is on track to complete 4 CofC classes before graduating from USL, has been helping our younger students acclimate to the campus through tours and mentoring. Don Burkard, former Dean of Admissions and one of our college counselors has played an integral role in making all of this possible. We also encourage taking advantage of other unique opportunities! Pictured is one of our 10th graders in his drafting class at the American College of Building Arts.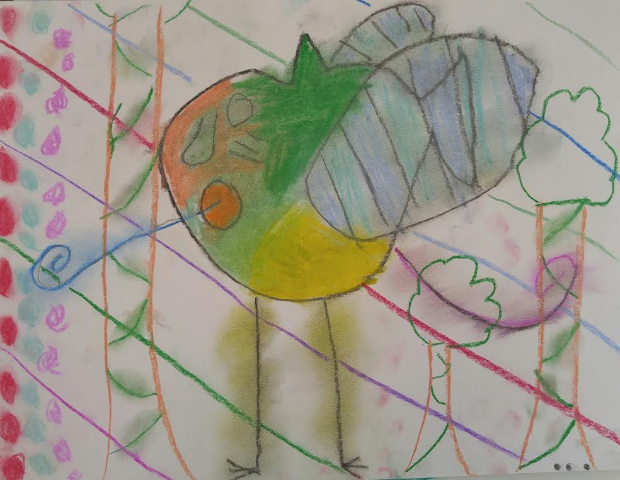 SUBJECT SPOTLIGHT:
Intermediate School Art
Art is an integral part of the curriculum at University School for our 3rd-5th graders. In addition to small art projects within their individual classes, once a week the students engage in a hands-on art class!
Each art class is intentionally designed to help the students better connect with what they are learning in other classes, especially Humanities and Science. For example, a recent art project challenged the students to create a new creature by combining the characteristics of several animals from a single ecosystem.
Art is proven to have a positive impact on so many areas of child development: motor skills, language, decision making, visual learning, inventiveness, cultural awareness, and academic performance. We are grateful to Mrs. Amis for helping us get creative each week!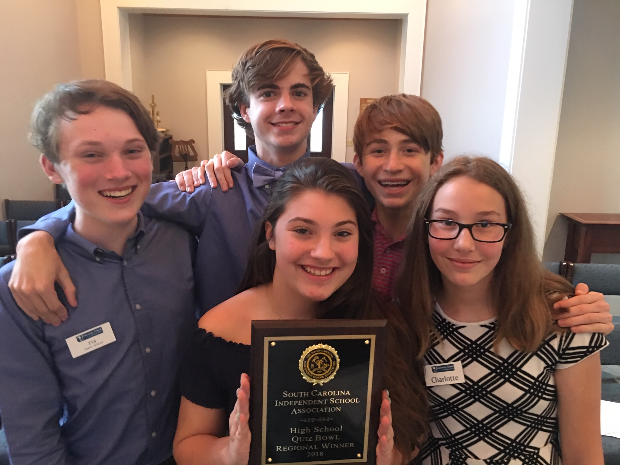 DID YOU KNOW?
USL fosters academic excellence both inside and outside the classroom.
As we shared last month, inside the classroom we individualize academics to match each student's unique abilities.
Outside the classroom, we regularly encourage our students to challenge themselves by participating in competitions. 
Our Upper School Quiz Bowl team recently won their Region Championship and is heading to the state competition next week.
Tuesday, we sent 2 teams of Middle School students to the SCISA Math Meet, where we earned 2nd and 4th place, as well as secured 3 of the Top 10 Individual awards.
Competing helps our students expand their knowledge and build their confidence!
L
​WHY UNIVERSITY SCHOOL OF THE LOWCOUNTRY?
​
For Continued Success After Graduation...
"Earlier this semester I applied for a few travel learning courses, including the most competitive one our school offers. They said they received many more applicants than expected this year, but I got accepted to all I applied to, including my top choice! It's a zoology course and at the end of the semester we have a two-week trip to the Galapagos Islands to study biodiversity. This course is only offered once every few years and extremely hard to get into--only 18 spots in the class. It's co-taught by my advisor and my entomology professor, who are both great!" 
- Sandy Otap, USL alumni ('18), Freshman at Ohio Wesleyan University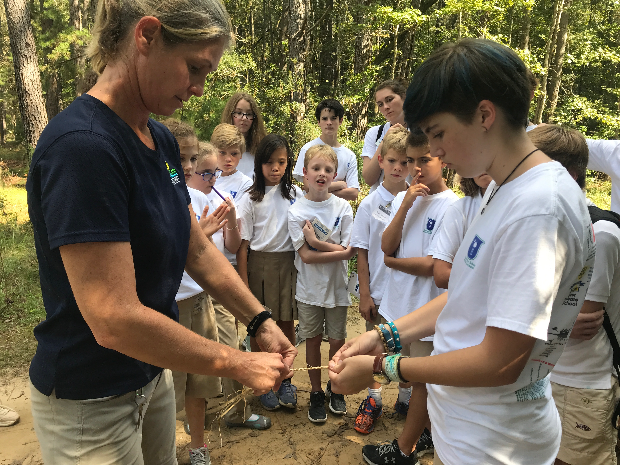 JUST PICTURE A SCHOOL WHERE YOUR CHILD...
Explores the world through hands-on learning in the classroom & 30+ field trips each year

Contributes 50+ hours of service to the greater community

Earns high school credits as a middle school student, if desired

Develops meaningful and long-lasting relationships with faculty
Receives financial aid for up to 90% of tuition, based on need
​6:00-7:15 p.m.
RSVP to (843) 884-0902 or jhubbard@uslowcountry.org
​
Share this with a friend whose high-achieving, kind, and curious child might thrive at University School.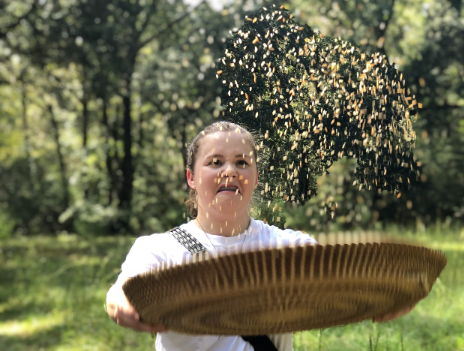 LOTC Reflection: Caw Caw Interpretive Center
Our students recently traveled to Ravenel to learn about Lowcountry Native Americans, rice culture, the Stono Rebellion and more at Caw Caw Interpretive Center, which is one of the many unique sites that make up the Charleston County Parks system. Below, Sinkler Adams shares about his experience!
"The history of the rice culture at Caw Caw was very fascinating. The guide taught us how the rice fields were drained and filled. She took us on a tour of the property and the rice fields. She showed us some of the tools they used and the ways they used them. Caw Caw was really fun with all of the activities we did. One of our activities for the rice was learning how the slaves took the husks off the rice. We were able to use baskets to take off the rice husks. I really enjoyed the experience at Caw Caw, and I will definitely go again."
UNIVERSITY SCHOOL OF THE LOWCOUNTRY ADMISSIONS 
If you or your child think a different learning environment might be beneficial, don't wait until next year to make a change. We are always willing to accept transfer applications for this school year!
If your student has not participated in a Shadow Day, please reach out to us about scheduling this important step of the admissions process. There are several additional steps to be completed, including securing teacher recommendations, testing, and submitting an application. We operate on a rolling admissions basis, and you can find all the details about applying on our website.
You are encouraged to call us at (843) 884-0902 or email info@uslowcountry.org with questions.
University School of the Lowcountry (USL) is a non-profit, 501 (c)(3) tax-exempt independent school serving students from third through 12th grade. USL is a non-sectarian school for high-achieving, nice, curious students emphasizing individualized academics, experiential learning, and a strong sense of community. USL is accredited by the South Carolina Independent School Association and is celebrating its 12th year of serving children and families throughout the greater Charleston area.