Help us give them the tools they need.
In our last newsletter we shared about our fall programs at Strong Tower Ranch (CLICK HERE TO READ IT). Since then, we've been busy in the barn, preparing the space, the horses, and our hearts to welcome the precious children God will bring to us in just a few days. Nothing happens by chance, and we know He is already at work in their lives and will use this time at the Ranch to meet them where they are, and fill them with hope and purpose.​

​Many young people have shared how their experience at STR has drawn them closer to God and others. ​We want to share just a few of their thoughts with you.​
"I learned about my horse, myself, others, and God."
"I've learned that Jesus loves everyone and accepts you, no matter how bad you've sinned."
"Cyrus (the horse) has taught me that even though he has a disability he learns very well and is like everyone else."
"I've learned that God will never give you more than you can handle...and when you ask for something it might not come as you expect."
"Strong Tower Ranch provides peace and a refuge from the rest of life. It's like entering a magical world where all other struggles disappear and I can focus more on God (and the horses)."
​​Our desire is to make sure no child is unable to participate in STR horsemanship programs due to lack of funds. While these programs are valued at $130, they are funded through sponsorship, and we offer them at no charge. If you are able to pay some or all of that amount, it would be helpful. You will receive a receipt for your tax-deductible sponsorship donation. 
Thank you for investing in these deserving young people and giving them tools they can use, both now and in the future. Your contribution will help each of them have the opportunity to experience God's grace and love at Strong Tower Ranch where they can grow mentally, socially, and spiritually.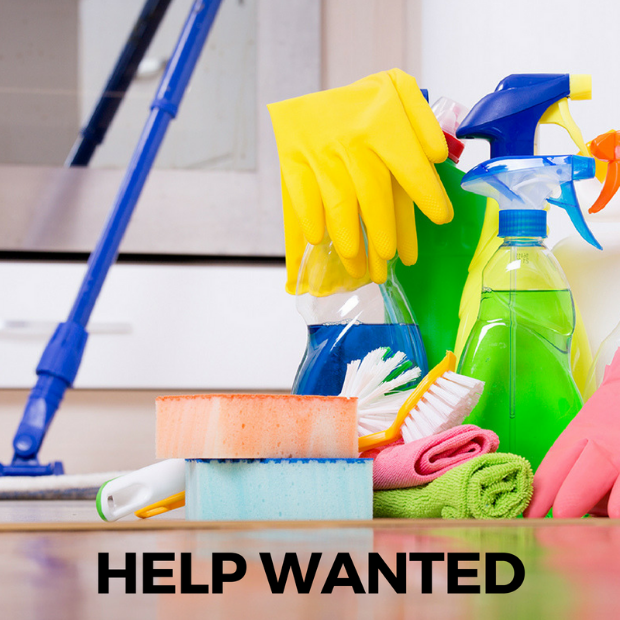 If you would like someone to contact you about this employment opportunity at STR, please send us an email. Include your name and phone number, and we'll be in touch.
​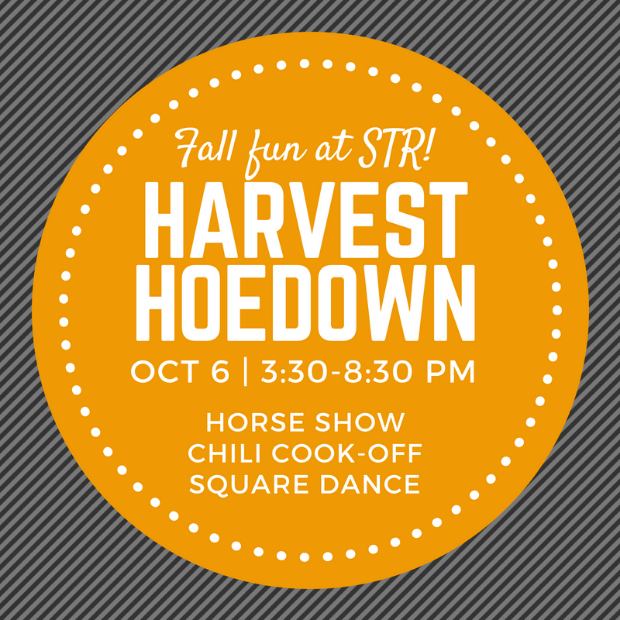 SATURDAY, OCTOBER 6
Celebrate 20 years of ministry with us at the Harvest Hoedown! 

This event is free, but registration is required.

CLICK HERE for details.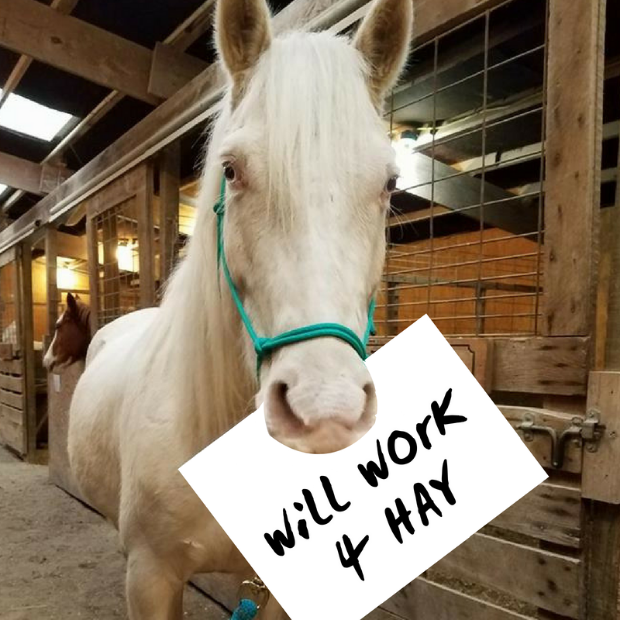 We are in need of grass hay for the winter to feed our hard-workin' herd. If you have hay to donate or sell, or have a friend who does, please send us an email.
Seeing our newsletter for the first time? Sign up here to receive our regular newsletter.
​We average two per month so we don't fill up your inbox!