DECEMBER 2017 E-NEWSLETTER
Our 2nd quarter has come to a close, and we celebrated the final day of school as we always do--by exploring faiths and houses of worship. We were grateful to return to the Church of Jesus Christ-Latter Day Saints Meetinghouse in West Ashley and connect with Sierra Zardus (MS '10 graduate) and her mom, Mary Johnston. Our second stop, Mother Emanuel AME Church, was especially poignant for our older students, who last visited in 2012 and toured the church with Pastor Clementa Pinckney.

This commitment to exploring faiths, cultural celebrations, and traditions is something we believe strongly in. We know it helps our students experience different perspectives and gain an understanding of what people, who are sometimes very different from them, value and celebrate.
We're looking forward to an exciting start to 2018 when everyone returns on January 3. Many of us will actually be leaving the next day for our annual Middle School trip, which takes us to Alabama and Florida this year.​ We can't wait to continue "learning by doing" in the New Year!
EXPLORING MUSC: 
Every December we have an annual LOTC (Learning Outside the Classroom) experience at MUSC. With such a vast campus and variety of facilities, no two years are alike in the places we see and people we meet. This year we talked with a first-year medical student and explored Radiology, Physical Therapy & Occupational Therapy, Telehealth, and Nursing.  Marcello Crowley, 7th grader, says he believes this is the most impactful trip that he goes on each year. He shared, "I really felt immersed in the telemedicine part of our day, because my generation can help improve it or innovate even more."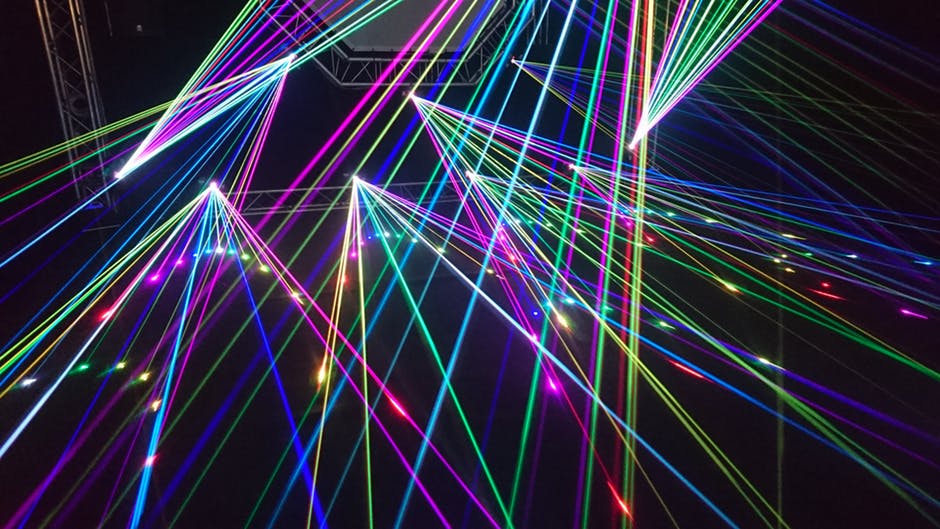 SUBJECT SPOTLIGHT:
IS Science and Mathematics
Our IS students study science and mathematics during two separate classes, but they are lucky to have Ms. Donoghue as their teacher for both subjects. The students engage in math class four days a week for 50 minute blocks, while science is taught two days a week for longer blocks of time. In USL's interconnected and experiential model, both subjects appear and are used frequently in other disciplines, when watching the news in Morning Meeting, during weekly field trips/ Learning Outside the Classroom (LOTC) experiences, and more.
In Science, our 3rd through 5th graders have been studying light. They've been doing this through a variety of hands-on activities focused refraction, reflection, absorption, and how light travels. The students also explored how convex and concave lenses can affect light.
In Math, they've been learning all about fractions. Students have engaged in comparing fractions and identifying equivalent fractions, as well as learned to add and subtract fractions. They even played a fun game of "Fraction Go Fish" to help them better understand these new concepts.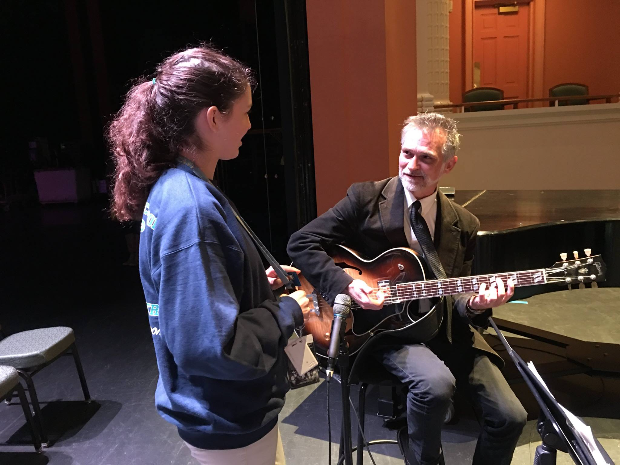 LOTC STUDENT RECAP:
Jazz Through the Ages
Our Middle and Upper School students recently had an intimate encounter with Charlton Singleton, the Gaillard's Artist in Residence, as they joined him and other musicians on stage in the Martha and John M. Rivers Performance Hall to learn about jazz. Noah Rucquoi, USL 6th grader, shares about his experience below.
​​"I went to Jazz Through the Ages at the Gaillard on December 6th.
Charlton Singleton offered explanations of each piece and insights about various instruments, played the trumpet, and led his namesake Charlton Singleton's Little Big Band.
 At the Gaillard we did not sit in the seats, but we sat on the stage because Mr. Singleton liked the acoustics or echo of the stage more than the acoustics in the crowd. Mr. Singleton and his band played some catchy music for us: some slow music and fast music. One thing that I liked is that every instrument got to play a solo. Mr. Singleton taught us that you can use a sink plunger to change what your trumpet sounds like. One example is making a sound like the talking of adults in the Peanuts/Charlie Brown cartoon videos. I would recommend the show for anyone, whether you like jazz or not."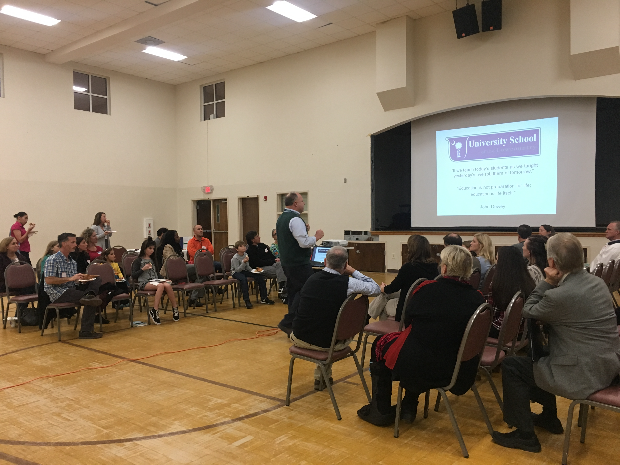 ↵BBBbbBa
Open House: Monday, January 22
If you have a student in 3rd-12th grade who is smart, curious, and kind, University School of the Lowcountry could be an ideal place for them to learn and grow. We hope you'll join us on Monday, January 22 for refreshments, conversation, and a chance to learn more about University School of the Lowcountry.
The event will begin at 6 p.m. at USL's campus (690 Coleman Blvd. in Mount Pleasant). There will be a formal p
resentation from 6:15-7 p.m., and there will be time beforehand and afterward for you to ask questions about our experience-based learning, individualized academics, leadership & life skills focus, or anything else you might want to know more about. There will even be time for a quick tour if you'd like to see more of our learning environment.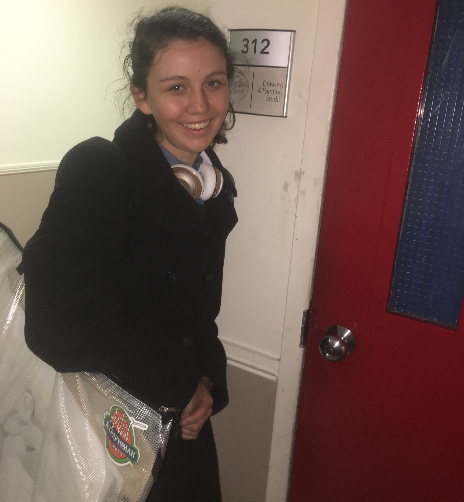 DID YOU KNOW?
We encourage all of our Upper School students to take advantage of the opportunity to enroll in classes at our local colleges for dual credit. This semester, Kristina Woodward (pictured) and Sandy Otap completed Drawing I at the College of Charleston, and Sandy also took Biology 101. Sandy recently shared these insights about her experience:
"We both had different levels of art experience when we started, but the class taught each of us a lot about drawing and how to put ideas onto paper. Our teacher was engaging and always happy to help the students when we needed it. We were lucky to be in a small class surrounded by other students who were happy to be there, and everyone engaged in class. I have now completed three classes at C of C: Physics, Biology, and Drawing. I plan to take one or two more next semester as well. C of C classes are a great option that allows students to ease into college life rather than jump into it after graduation." 
L
​WHY UNIVERSITY SCHOOL OF THE LOWCOUNTRY?
​
"I eagerly took up the opportunity to attend Classics Day at The College of Charleston when my Latin teacher announced it to the student body. The day was informative not only because of what I learned, but also because of its setting on a college campus. As a high school senior, I found spending the day in a real college setting - traveling from building to building, observing real lectures given by professors, and being with college-aged students - extremely valuable."

- Bridget Conway, USL 12th grader
USL IN ACTION: OUR MONTH IN PHOTOS
UNIVERSITY SCHOOL OF THE LOWCOUNTRY ADMISSIONS 
If you're considering USL as a possibility for your child beginning in Fall 2018, now is a great time to start the admissions process. There are several steps to be completed, including participation in a Shadow Day, securing teacher recommendations, testing, and submitting an application. We operate on a rolling admissions basis, and you can find all the details about applying on our website.
In addition, we always welcome mid-year transfers to University School of the Lowcountry. If your child is not thriving in his or her current education environment, don't wait until next year to make a change. You are encouraged to call us at (843) 884-0902 or email info@uslowcountry.org with questions.
University School of the Lowcountry (USL) is a non-profit, 501 (c)(3) tax-exempt independent school serving students from third through 12th grade. USL is a non-sectarian school for high-achieving, nice, curious students emphasizing individualized academics, experiential learning, and a strong sense of community. USL is accredited by the South Carolina Independent School Association and is celebrating its 10th year of serving children and families throughout the greater Charleston area.