As we close out our 10th academic year, we have so much to be proud of. It's hard to believe, but our first 8th grade "graduates" from 2009, when we only taught 6th-8th graders, are becoming college graduates this month at The Citadel, Clemson, College of Charleston, and Virginia Tech. 
This year, our current students have excelled in academic competitions, provided several hundred hours of community service, and explored the Lowcountry & beyond on 30+ field trips. Most importantly, each of them have grown and become more confident in their own abilities to succeed.
At USL, summer doesn't mean saying goodbye. There are several opportunities for alumni, returning students, incoming students, and even prospective students and their families to interact with our community. We hope you'll join us for any or all of these fun, informal experiences that help us stay connected outside the classroom. Watch our
website
for updates!
 June 14: Art with Mrs. Zollars & STEAM activity with Cristan Lawrie
 June 28: Art with Mrs. Zollars, 10 a.m. to noon
 July TBD: Blueberry Picking at Newton Blueberry Farm, 8 a.m. to noon
July 26: Water Taxi to Waterfront Park in Charleston, City Market & ice cream
August 6: Riverdogs Baseball Family Outing
CELEBRATING OUR GRADUATES: HIGH SCHOOL & 8TH GRADERS
​
​
Just yesterday, we celebrated our first-ever high school graduation at USL. We are delighted that Anne Adragna and Allison Horan have both received significant scholarships to attend their first-choice schools, Davidson and USC Honors College, respectively.
On Thursday, May 11, our 8th graders participated in a USL tradition: sharing their gratitude and appreciation for those who have supported them at USL through individual speeches, as well as preparing a delicious lunch for their guests, teachers, and fellow students. They also enjoyed a slideshow highlighting their favorite memories. 
Please watch our Facebook, Twitter, and YouTube pages over the summer, as we will periodically share videos of each speech there!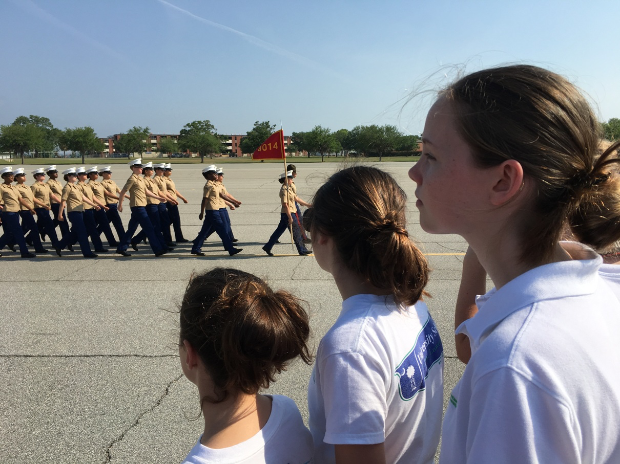 STUDENT REFLECTIONS: UNDERSTANDING GOVERNMENT
As part of our ongoing efforts to introduce  students to our nation's military, we recently visited Parris Island Marine Corps Recruit Depot and Joint Base Charleston's Prepositioned Stocks Afloat program. In addition, we also heard a presentation from two of our nation's Foreign Service Officers who have served in China, Israel & Saudi Arabia, and will be stationed in Islamabad, Pakistan beginning this Fall.
"The graduation ceremony at Parris Island is something few people ever get the luck to see. It is an amazing spectacle to watch young recruits become Marines, and will give you pride that you live in a nation where there is so much honor and endurance in our military. It is commonly said the basic training for Marines is the hardest in all the branches of the United States Armed Forces, as they are trained for almost any combat scenario." --Joey Rae, USL 8th grader
"The Foreign Service Officers seemed really nice and had a lot of insight about traveling and the State Department. I loved all their stories about the different food they've tried and the people they've met." --Anna Misciagna, USL 8th grader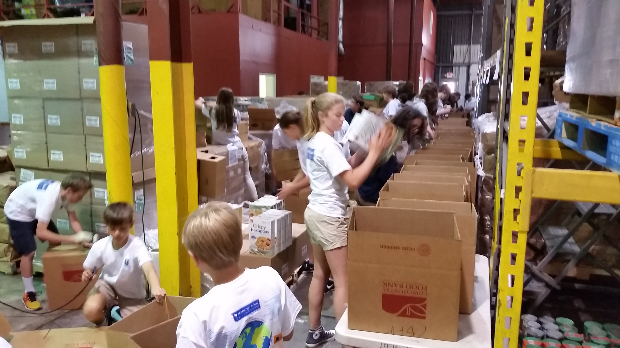 DID YOU KNOW?
Community service is intentionally part of a USL education all year. From cleaning up our campus after Hurricane Matthew to helping Sweetgrass Assisted Living with their annual egg hunt, and mentoring the Hibben Preschool students to participating in Trident United Way's annual Day of Caring, we want our students to learn how to be engaged citizens.

Every year, we set aside a Spring Service Day to further our impact in our community. Laurel Chason, a 3rd grader, says, "The entire school participated in the event, and it was an incredibly gratifying experience."

Our annual tradition is to participate in a buddy-buddy trip to Bee City with students from Pinehurst Elementary, one of our long-time Day of Caring partners. It's always such a joy to reconnect with them and get to know their students better.

This year, we also volunteered at the Lowcountry Food Bank, where we sorted over 15,000 pounds of food in 3 hours, and Fresh Future Farm, where we weeded the garden beds to keep the fresh produce growing strong.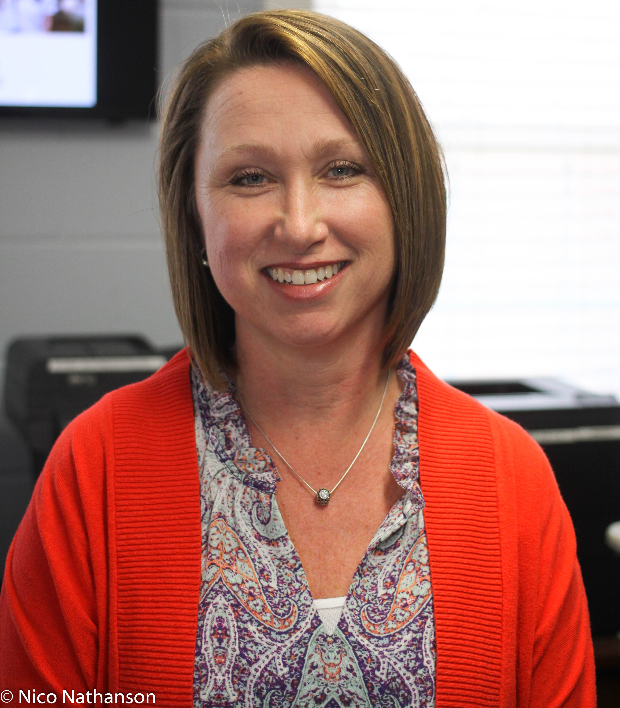 SCISA RECOGNIZES 
MRS. BROCKMAN AS A
 TEACHER OF THE YEAR FINALIST
One of the things that makes USL so special is the faculty. We have such a diverse group of people who are passionate about their subject matter and truly dedicated to seeing their students succeed. 
Each year, USL can nominate one teacher from each division for the SCISA Teacher of the Year Award. This year, we are so delighted that Mrs. Brockman, our MS Math teacher, was selected as a finalist among all the entries from across the state.
Affectionately known as "The Brockmonster" by her students, Mrs. Brockman prepares our students for competing at the SCISA Math Meet and local Mathletics competition through her teaching style in the classroom. She's also created many fun memories for our students outside the classroom, like this year when she showed them that she could still do backflips on the trampolines at SEWE.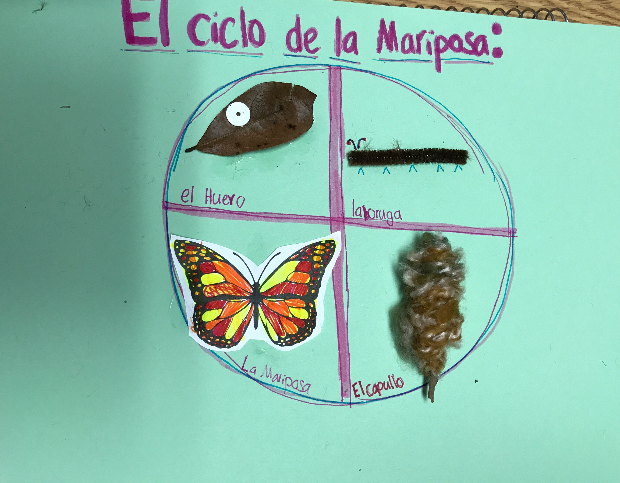 SUBJECT SPOTLIGHT:
Intermediate School Spanish
Spanish is one of three languages that all USL students study. In our Intermediate School (3rd-5th grade), students learn the language through immersion in the spoken and written word, as well as by exploring the history and culture of various Spanish-speaking countries. 
Sonia Goldberg, our IS Spanish teacher, has also integrated a variety of hands-on lessons to help our students gain a more in-depth understanding of the language.
Our 3rd-5th graders recently studied the life cycle of a butterfly and learned to dance the salsa, They also explored a variety of topics related to the country of Colombia--the flag, the capital city of Bogota, coffee beans, emerald mines, the mix of various ethnic groups that call the country home, tropical fruits, the Amazon River, orchids, and much more. 
Just last week, they learned to make pandebono, a very popular cheese bread from Colombia.
Check out some of the pictures below in "USL in Action" to see them baking and learning about butterflies!
L
​WHY UNIVERSITY SCHOOL OF THE LOWCOUNTRY?
"Today's celebration (8th grade graduation) made my heart full. The speeches were genuine, thoughtful, and often funny. What confidence those students have! Each of them has come so far since sixth grade. Several of them have completely transformed!"
​
--Donna Logan, MS Humanities Teacher
USL IN ACTION: OUR MONTH IN PHOTOS
University School of the Lowcountry (USL) is a non-profit, 501 (c)(3) tax-exempt independent school serving students from third through 12th grade. USL is a non-sectarian school for high-achieving, nice, curious students emphasizing individualized academics, experiential learning, and a strong sense of community. USL is accredited by the South Carolina Independent School Association and is celebrating its 10th year of serving children and families throughout the greater Charleston area.