Exploration, hands-on learning, individualized attention, leadership and life skills--these are all hallmarks of a USL education. This summer we're offering a special "Young Explorers" Day Camp to help high-achieving, rising 3rd-5th graders experience a week of fun and learning. The camp is open to current students, incoming students, and those who want to sample what USL is all about beyond our Shadow Day experiences. Participants will enjoy a full day of activities from 9 a.m. to 4 p.m., including a daily field trip, language immersion, culinary lessons, and more. The cost is $200 for the week of June 12-16. We hope you'll share this opportunity with your friends and neighbors. For more information, please contact Intermediate School Director
Alauria Corbin
.
STUDENT REFLECTION: Upper School Trip to Seattle & the Pacific NW
Every year our Upper School students take a multi-day trip to explore a different part of our country. Sandy Otap, an 11th grader, shares her most memorable moments from the trip:
"For this year's Upper School trip we visited the Pacific Northwest, including Portland, OR and Seattle, WA. While there we were able to learn firsthand about the Suquamish Tribe, the Lan Su Chinese Garden, the Chihuly Garden & Glass Center, the Museum of Pop Culture, Mt. St. Helens, and more. We were also able to visit Reed College and the University of Washington, comparing and contrasting the size of each,  private vs. state funded college, etc. Not only did we learn on our trip, but we also had a lot of fun. We got to eat doughnuts at the iconic Voodoo Doughnuts, go to the original Starbucks, and had the opportunity for free roaming time around Seattle, which involves a lot of trust and responsibility."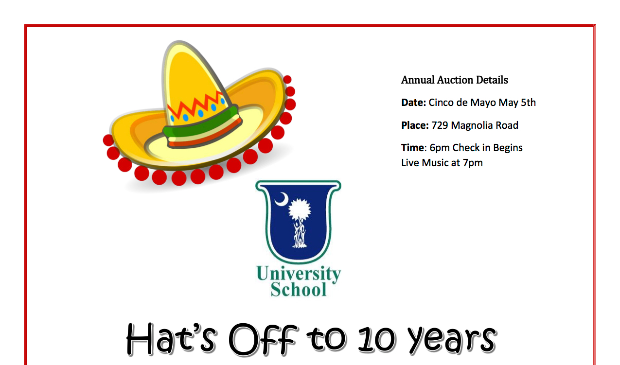 USL 10th ANNIVERSARY AUCTION
We hope you have your calendar marked for Friday, May 5! USL is celebrating Cinco de Mayo and 10 amazing years of "learning by doing" in one fun-filled night. We'll have tequila, tacos, and an exciting auction at the Albemarle Schoolhouse in West Ashley. Check-in begins at 6 p.m. and live music starts at 7 p.m.
Featured Auction Items:
Argentinean Dove Hunt for 5
2-bedroom Seabrook Island marshfront villa escape
3-night stay in NC mountains
Many one-of-a-kind teacher experiences, including dinner for 6 with Mrs. Logan and a Mystery Field Trip with Mr. Kreutner
This event is 21 and up, so please let us know if you need help coordinating a babysitter. We'll have free childcare from 5:45-10 p.m. at University School, overseen by USL mentor Tanner Crunelle and US/MS students. While this is primarily designed for our faculty and staff, there are still open spaces for any USL families who need childcare.
You can learn more and purchase your tickets on our 
website
.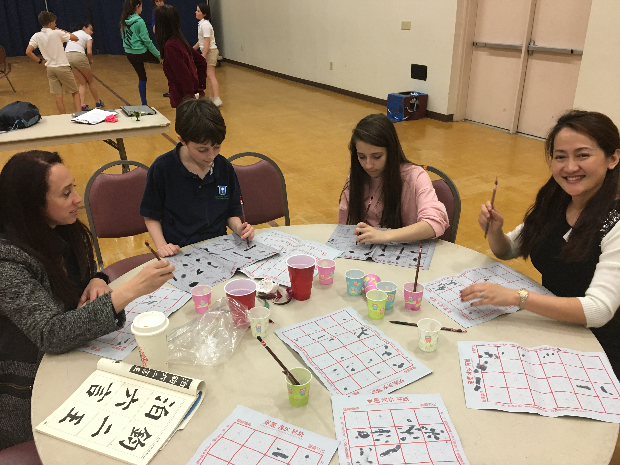 DID YOU KNOW?
One of our annual traditions is the celebration of
World Languages Day
. With every student studying Mandarin, Latin, and Spanish, as well as some learning additional languages through independent study, it's a fun way to showcase our skills.
Our morning featured a translated Mandarin conversation, songs, & poems with our Intermediate School students, Spanish and French recitations from our Upper School students, a Chinese dance by our Middle School students, and the final round of World Languages Quiz Bowl. Lunch featured homemade food from our families representing Spanish, Mediterranean, and Chinese styles of cooking.

The afternoon began with hands-on activities like Chinese calligraphy & paper cutting, chopstick practice, picture coloring, and Spanish bingo. The culminating events were the IS students dancing the Macarena and the traditional chariot races for our MS students.

Thanks to everyone who made this day so fun and informative. Please check out our
highlights video
!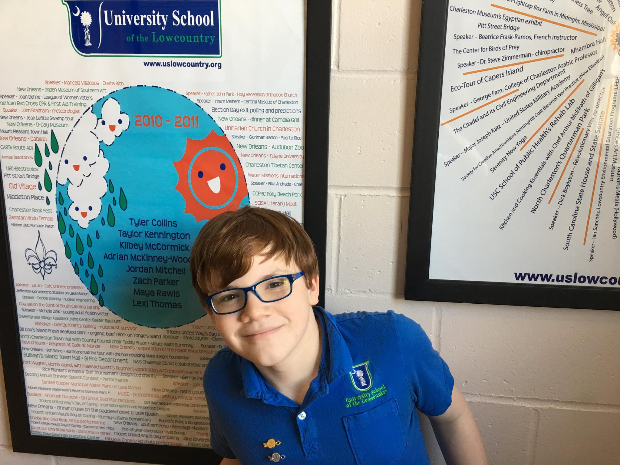 USL STUDENTS EARN NATIONAL SCHOLASTIC WRITING AWARDS
Twelve of our students' works earned Gold Keys at the Scholastic Art & Writing regional competition, automatically advancing them to nationals. We are delighted to announce that Conor Seng and Anne Adragna each earned an award, placing them in the top 1% of the over 300,000 works submitted this year.
Conor earned a Silver Medal for his personal essay, "A Compilation of Life". He is one of only 36 7th graders to be recognized at the national level.
Anne received a Silver Medal with Distinction for her writing portfolio. She is one of only 15 students in the country to receive this award, which includes a $1,000 scholarship and an invitation to the awards ceremony at Carnegie Hall.
Thank you to our English teacher, Sara Peck, for guiding all of our 7th-12th graders through the composition and submission process for the competition.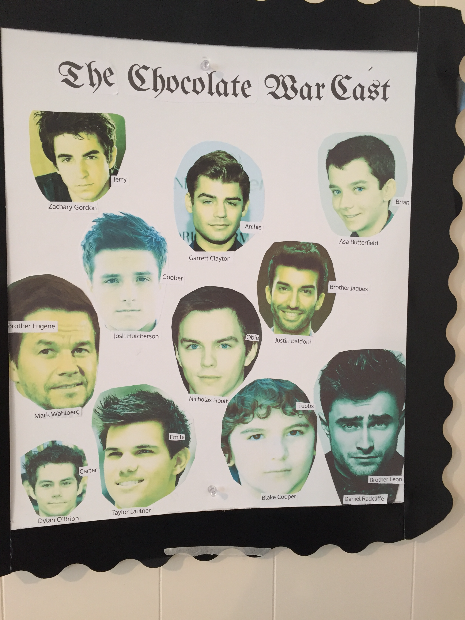 SUBJECT SPOTLIGHT:
MS Humanities
​At USL, we integrate history and language arts into one class: Humanities.

Students develop skills in writing, reading, speaking, and listening in an interactive environment. 
Mrs. Logan, who has been at USL for all of our 10 years, recently led her class through activities focused on the young adult novel, The Chocolate War. 
The novel highlights the themes of corruption, conformity versus individuality, authority, intimidation, peer pressure, persecution, and more.
The picture above shows the "casting assignments" that one student selected should the movie version of the novel be remade today.
L
​WHY UNIVERSITY SCHOOL OF THE LOWCOUNTRY?
"The teachers make it fun and give you challenging work, not just 2+2=4. The LOTCs (Learning Outside the Classroom) are also a great way of learning. They allow you to spend time with some older kids, too, and I learned that they care for and love to help me."
--Lucas, USL 3rd grader
USL IN ACTION: OUR MONTH IN PHOTOS
University School of the Lowcountry (USL) is a non-profit, 501 (c)(3) tax-exempt independent school serving students from third through 12th grade. USL is a non-sectarian school for high-achieving, nice, curious students emphasizing individualized academics, experiential learning, and a strong sense of community. USL is accredited by the South Carolina Independent School Association and is celebrating its 10th year of serving children and families throughout the greater Charleston area.