July 14, 15 &16  Dallas, Texas
Second annual BYOP® Certification Course


How to become a Certified BYOP® Instructor
(Bring Your Own Parent)

If you are energetic, enthusiastic, and willing to have
patience  and FUN with elementary and youth
ages 5-10, this program is for YOU!

---
| | |
| --- | --- |
| Register for BYOP® 101 Online Course. This course was created as a joint project with the Art of Coaching and BYOP® Founder Ruth N. Nelson who has amassed over 40 years of volleyball experience and expertise. Former athlete, teacher, innovator and coach Ruth N. Nelson has created a unique course series to ensure that a teacher, parent or coach can learn how to effectively teach youth the basic 4 individual volleyball skills and basic game strategies so that they become consistent high performers.This is another one column text block. | |
---

A Message from Founder Ruth N. Nelson for those
individuals wanting to become certified!
| | |
| --- | --- |
| Nelson has spent the past 17 years becoming an expert in working with youth ages 4-11. She is sharing her program with those that can be truly dedicated and energetic by providing her experiences  and effective training techniques learned from the BEST coaches and trainers in the WORLD. Her program is based on her expertise and 40+ years of experience including an undergraduate degree and Masters degree in Physical Education and Psychology with emphasis on anatomy, bidomechanics and exercise physiology. She is prepared to share the Nelson Factor™ with each and everyone involved in becoming a certified BYOP® Instructor and/or trainer. | |
---
Each Certified instructor will be approved by brvc, LLC as an official instructor for training and conducting an Official

BYOP® program at their local, state/multi-state, or national level.  Attend and participate in an Official Instructor Course; conduct an Official BYOP® Program as well as maintain certification and minimum involvement with families yearly.

An instructor has the ability to influence young ladies and their parents in not only in learning solid fundamental techniques and skills of volleyball but also in having the attitude and perseverance required to excel. It is one's duty as an certified instructor to provide the best training possible so that athletes reach their potential, learn the history and develop a love and passion for the sport.
Completing a face-to-face instructor course will allow you to begin your local BYOP® Program. Also completing your BYOP® 101 Online Course, which was introduced early 2016, will better prepare you for the Certification Course. There are many courses being developed for 2017 as well as a Home Training Program Series™ for parents/players and teachers. These courses and Home Training Program Series™ will assist parents' in helping their kids improve their skills.  It will also help them and their kids in developing their volleyball IQ.
---

The 5 Steps to becoming a Certified BYOP® Instructor
(local, state, regional or national instructors)


---

Things you should know about
BYOP® (Bring Your Own Parent) Program
Program Overview: This training program is designed for any player, no matter what skill or ability level, as long as their goal is to become the best they can be! Parents must be fully dedicated to be actively involved in this program. BYOP® will provide excellent volleyball fundamental skills training as well as life lessons to both player and parent.


Program Details: Each training session will build upon a solid foundation of all volleyball fundamental skills needed to participate in the sport. Parents must be engaged in every training session and involved in the home training program involving physical and skills activities.

Thanks to our Partners for their continued support! 

Being part of this program will provide more opportunities for families to spend quality time together in every session. Your company and organization will be part of the next generation of youth sports where mom/dad will be more educated and more supportive of those that have supported the next generation of youth... because of the BYOP® Program!
Education and Conventions.

Since 2011, we have been conducting BYOP® presentations and demonstrations in order to engage more elementary school teachers, parents and coaches in the BYOP® Program.

High School and College Demonstrations.  Taking opportunities to present, demo and becoming part of school and college events has allowed the program to expand into California, New York, Chicago, Minnesota and 4 areas in Texas.

---

Overview of Passing Module 1 is part of the 26 video series for
BYOP® 101 presented by Founder Ruth N. Nelson

BYOP® (Bring Your Own Parent) is a volleyball training program that provides youth (5-10 year olds), who aspire to be the best they can be, with the necessary volleyball skills and life lessons to reach their capabilities.

This video is an Overview of Passing that will provide an innovative and FUN approach to teaching this skill while incorporating drills, methods and progressions while utilizing parents! This Module will focus on the platform, as well as effective and efficient movement while demonstrating good technique.

Interested in seeing more? This Overview of Passing video is part of a 26 video course (BYOP® 101) that focuses on giving a young athlete and their parent an enjoyable and rewarding experience as they learn fundamental skills and basic game strategies!

Check it out:

 http://ow.ly/5HLV301LRzz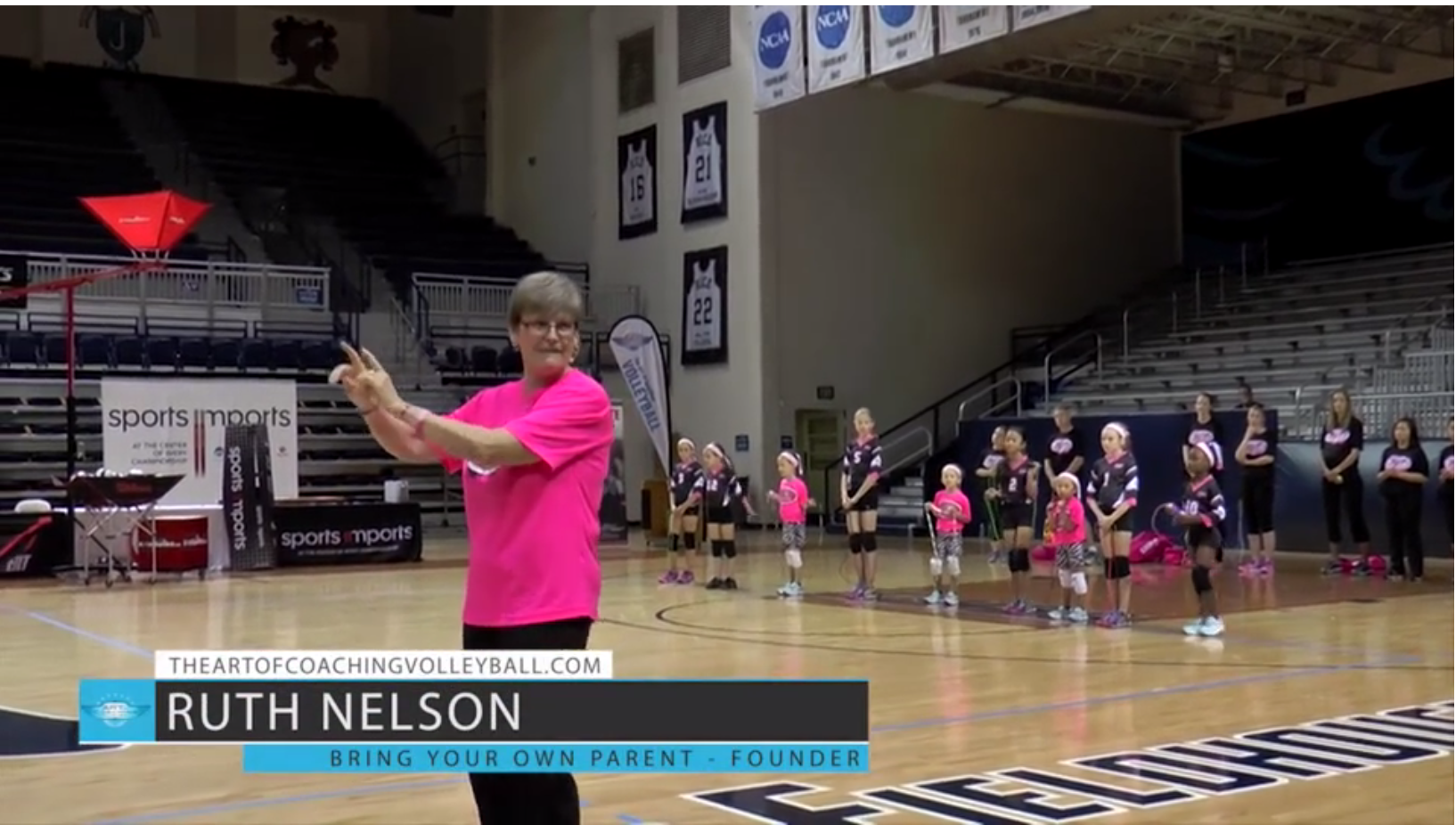 This is the first online course of the BYOP® Online Training Series 
•  4 modules including skills overview of passing, setting, serving and attacking
•  22 units of instruction and progressions (over 60 minutes)
•  22 unit quizes
•  1 Certificate of Completion of BYOP® 101


---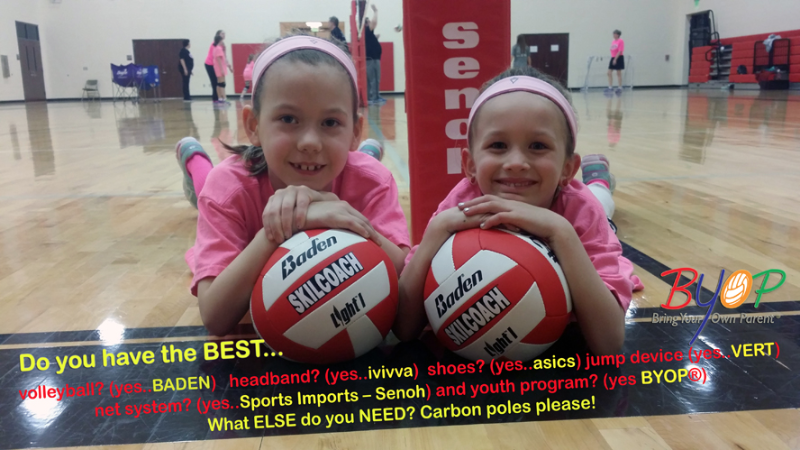 ---
---
From the JVA office:

  I had the good fortune to meet and talk with an amazing woman, Ruth N. Nelson, this past December at the AVCA Convention... her BYOP® Bring Your Own Parent program can serve as a connector between your parents, players and coaches from an early age.

Check out this recent article published by JVA Blog
---