FEBRUARY 2017 E-NEWSLETTER
It's been a busy month, and we're already looking ahead to what Spring and Summer will bring. Please save the date for these notable events:
Now: Re-enrollment for 2017-2018
May 5: 10th Anniversary Auction
May 11: 8th Grade Graduation Speeches & Lunch
May 22: 12th Grade Commencement Ceremony
June 12-16: USL's Young Explorers Summer Day Camp for 3rd-5th graders
August 17: First Day of 2017-2018 Academic Year
USL STUDENTS EARN 12 GOLD KEYS IN SCHOLASTIC WRITING COMPETITION
All of our 7th-12th graders participate in the
Scholastic Art & Writing competition
annually, and this year they collectively submitted more than 100 works of fiction, non-fiction, humor, personal memoir, and poetry. In total, our students received 59 awards within the Southeast region. Our 12 Gold Key winners represent the best among tens of thousands of pieces submitted by students in Alabama, Kentucky, Mississippi, North Carolina, South Carolina, Tennessee, Virginia, and West Virginia. These works will be judged at the national level this Spring. Congrats, and thank you to our writing teacher, Ms. Peck, for inspiring our participation.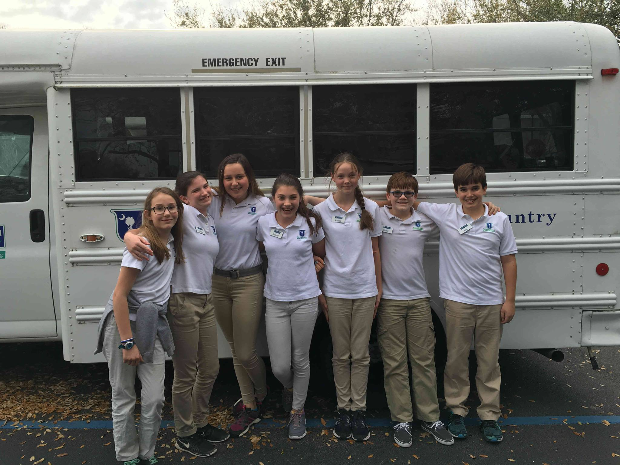 REGIONAL QUIZ BOWL CHAMPS TAKE 2ND PLACE AT STATE
January 20 was a school holiday, but our Middle School Quiz Bowl team decided they wanted to practice anyhow. That's the kind of dedication and tenacity that we're always so humbled to see in our students! 
Our team won the regional championship on February 8, advancing them to the state championship on February 21. We're so proud of their 2nd place finish in a very exciting and close final round of competition. In our four years of participating we've won our region three times and placed 2nd at state two times.
Congrats to team members 

Charlotte Adragna, Bailey Chave, Kessler Kreutner-Eady, Caitlin Parkman, Conor Seng, and Leo Vaglienti, as well as team mentor Anna Misciagna.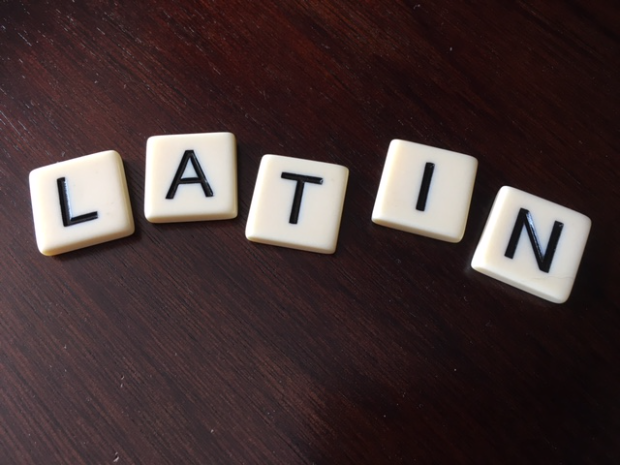 FUN WITH LATIN VOCABULARY
All of our students take Spanish, Latin, and Mandarin. Mr. Williams teaches Latin to our Middle and Upper School students, and he recently shared this Latin vocabulary story...
"This month in Latin we encountered the preposition sine, meaning without. While trying to come up with a derivative, an English word derived from the Latin,, we discussed a scene from the movie, The Da Vinci Code​, where Robert Langdon breaks down the etymology of the word sincere. Here we are told the word is a blend of 2 Latin words: sine meaning "without" and cera meaning "wax". In ancient times wax was used to cover mistakes or flaws in marble statues. If the work was not touched up with wax it was pure or honest and ultimately sincere."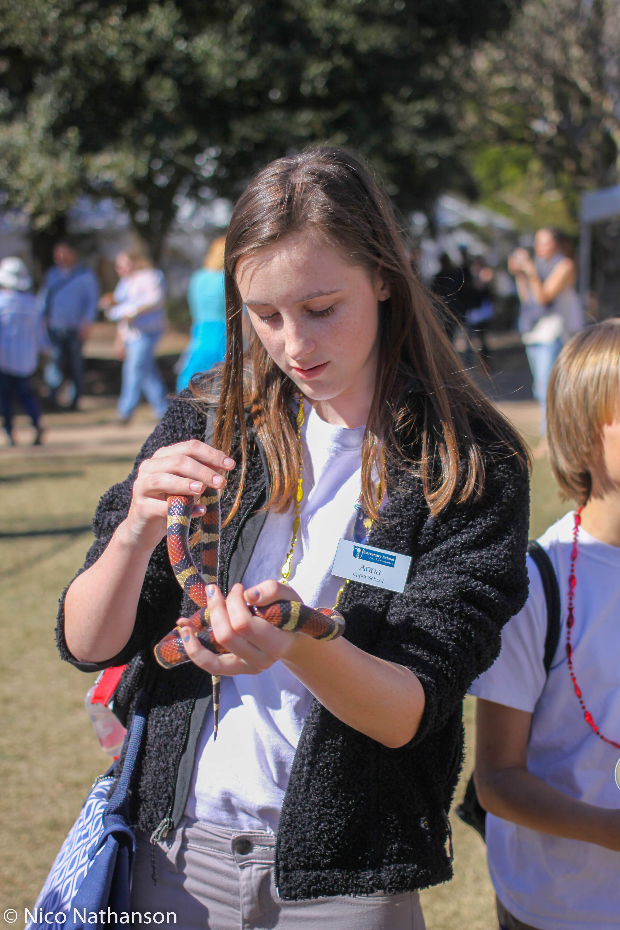 STUDENT REFLECTION: SEWE
Attending the Southeastern Wildlife Exposition is an annual tradition for USL students. They enjoyed the day in small groups of 4-5 students of mixed ages, allowing everyone to create stronger personal bonds. Isabel Favre, 6th grade, shares her experience:
"SEWE was very fun. We went to see the dogs they had for adoption first--they had so many kinds! Then we went to the food sampling tent. I got these benne wafers that tasted so delicious. They tasted like sugar cookies coated in honey! Then I went to the Birds of Prey demonstration. I thought it was very cool when they could tell that a bird on the top of a nearby building was a Red-tailed Hawk. After that, my group went to the C of C Natural History Museum. It was very interesting because I want to be an archaeologist when I am older."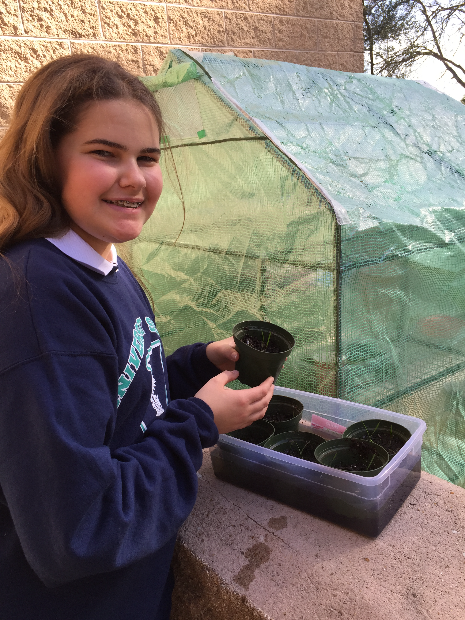 SUBJECT SPOTLIGHT:
MIDDLE SCHOOL SCIENCE
Taught by Mrs. Connelly, our Middle School science class follows a three-year cycle of themes--Water, Air, & Earth. 
​"Right now, we are working on a Spartina grass marsh restoration project. We grow the grass from seeds we collect, then take it out to transplant in areas where marshes are being restored. One year oyster shells are laid in the area, and the next year the sediment is thick enough to plant the grass. Our seeds have just finished their "winter" in the fridge, so we germinated and planted them in our greenhouse," says Mrs. Connelly.

​
This is all part of Seeds to Shoreline, the only student-driven salt marsh restoration project in South Carolina. This unique stewardship program is coordinated by SC DNR, SC Sea Grant Consortium, and Clemson Extension. It's a fun and educational way to help our local environment.
L
​WHY UNIVERSITY SCHOOL OF THE LOWCOUNTRY?
"Only students from University School, including my 3rd grade son, can debate with their grandparents about politics, because they actually understand the topics. My dad gets such a kick out of talking to my son about President Trump. He also knows the name Putin and can explain what his job is. We continue to be blown away by his detailed knowledge of current events. USL students are learning to be engaged citizens TODAY." 
--Renee Wright, ​USL Intermediate School parent 
USL IN ACTION: OUR MONTH IN PHOTOS
University School of the Lowcountry (USL) is a non-profit, 501 (c)(3) tax-exempt independent school serving students from third through 12th grade. USL is a non-sectarian school for high-achieving, nice, curious students emphasizing individualized academics, experiential learning, and a strong sense of community. USL is accredited by the South Carolina Independent School Association and is celebrating its 10th year of serving children and families throughout the greater Charleston area.