A newsletter from Rocky Mountain Mennonite Camp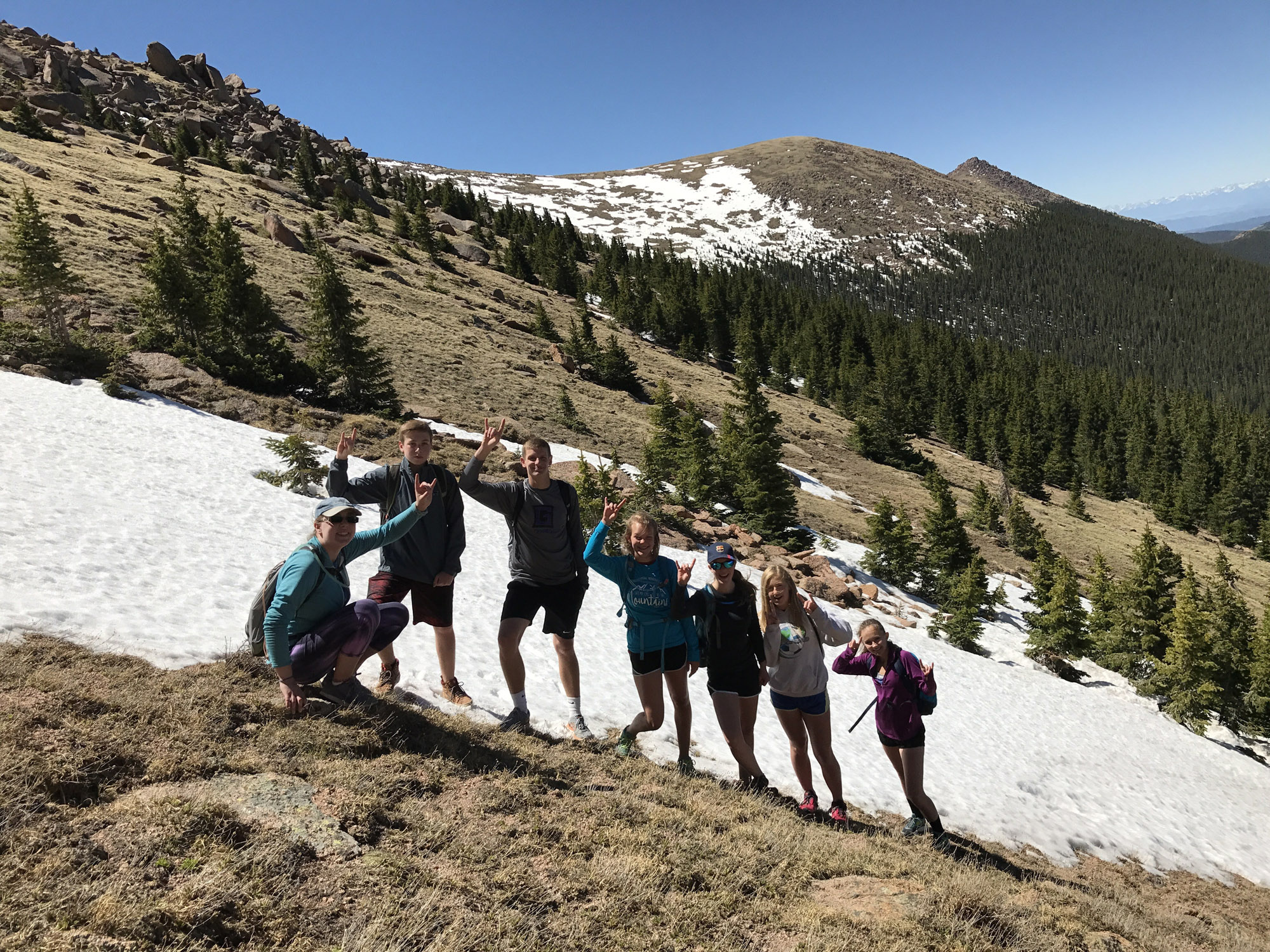 Sr High Resident campers pose near the summit of Eyebrow.
65 SUMMERS AND COUNTING!
This summer marked 65 years of camping at Rocky Mountain. Through the years, campers continue to gather around the campfire, the dinner table, the rec field, the pond and summits of mountain peaks, creating a unique community and memories for a lifetime. This summer, 302 Resident and Wilderness youth campers came to RMMC adding to another layer of RMMC history.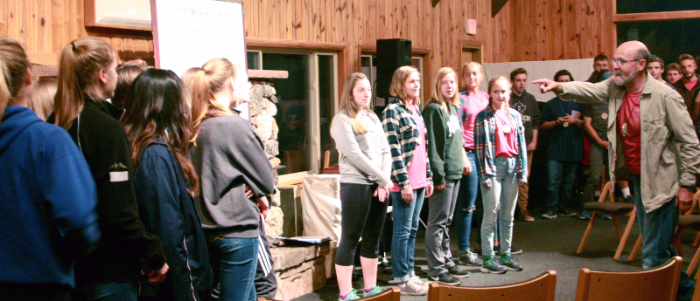 Sr High Resident campers gather in the Chapel to learn a new song.
RESIDENT CAMP
Resident Campers (Third grade to Senior High) had many great experiences at 9,620 feet and higher! Participants are encouraged to meet new friends, try a new activity, leave technology behind and be encouraged/challenged in their faith. During Senior High week, campers tapped into their creative side for the new arts activity time that was added this year. Campers had the option of a painting group, a drama group, or a choir. Programs like this aim to fulfill the camp's mission of "fostering the spiritual, social, physical and intellectual growth of each participant." 
"I have grown up here at RMMC. It is my happy place."

"I really want to come back next year. I met a lot of new people who have become good friends."
FAMILY CAMP
Camp is for all ages, not just kids! Families from across the US spent a week at camp enjoying a break from their daily routine at home. The two weeks of Family Camps offer daily hikes, arts and crafts, wooden boat races, campfire worships, and building connections with other families for all 261 participants.  

"[I appreciated having] family time in a safe, spiritual place." 

"[I appreciated] relaxed family time, getting to know new people, hiking   
  and the food!"
Family Campers enjoy the view from Ice Falls.
WILDERNESS CAMP
In sunny and rainy weather, campers explored mountains, rivers and lakes. They slept in tents, cooked over a fire, played games, and had devotions together for a change in perspective and routine while in the wilderness.

"[Backpacking and Camping] helped me realize I could do anything if I persevered."

"Rock Climbing was awesome and rafting was amazing."

6th & 7th Grade Wilderness campers pose for a photo before they begin their hike to Sentinel.
---
THANKS TO OUR GREAT VOLUNTEERS
Food Service, Housekeeping, Maintenance, Office, Program, and Capital Projects

​May to November 2017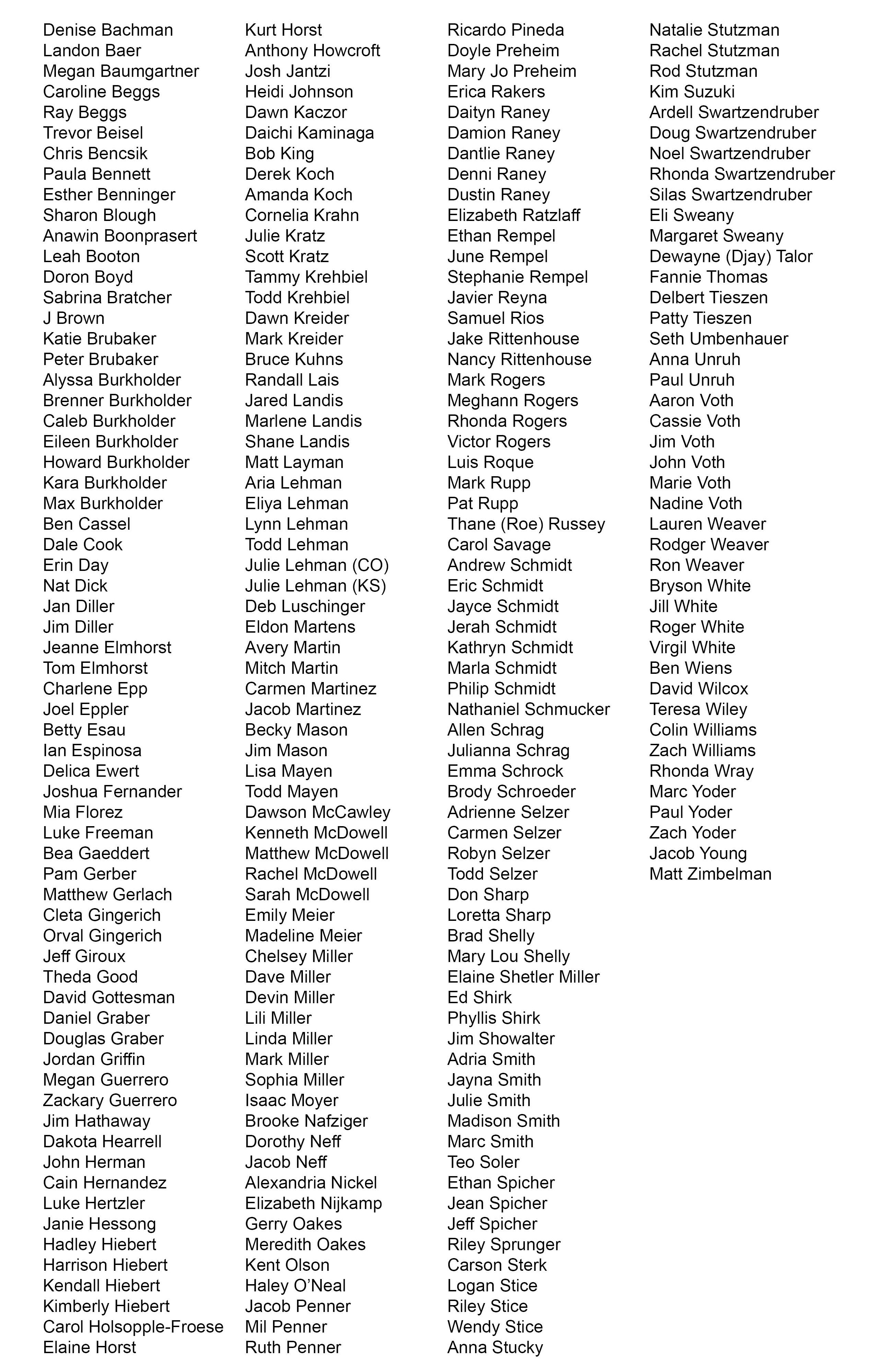 ---
VOLUNTEERS ARE AN INTEGRAL PART OF RMMC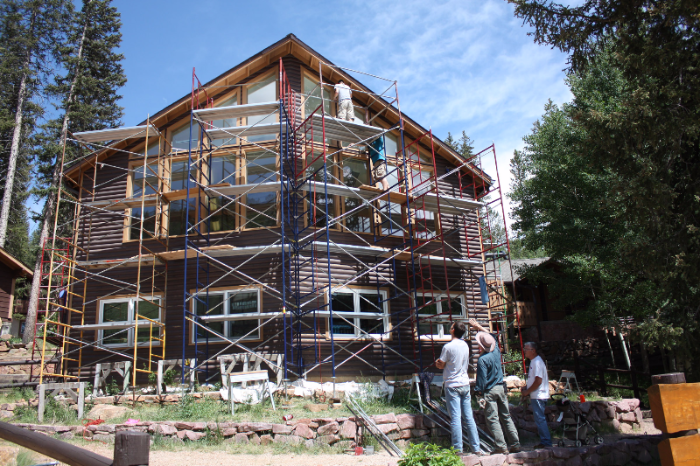 Franconia Mennonite Church Young Adults paint the exterior of the Lodge.
From January to November 2017, 379 faithful volunteers worked a total of 8,938 hours. That's the equivalent of 4.5 full-time employees! How incredible is that?! Volunteers range from individuals or couples to youth groups of 35, families with young children to retired people, and people from as close as Divide to people from Pennsylvania. 

Important infrastructure projects, unable to be completed by a few people, were completed with the help of several large groups. Here's what they did:

Franconia Mennonite Church Young Adults (13 adults, July 2-9)

Dining Hall/Lodge exterior painting

Alexanderwohl Mennonite Church Youth (35 adults/youth, July 9-15)

Porch wood furniture refinished (benches & tables)
Dining Hall/Lodge exterior painting finished
Spruce Beetle tree clean-up and chipping
Trenched water and fiber optic lines from Eagles Nest to Rocky Ridge (1,400')

Hesston College Men's Soccer team
(25 adults, Aug 6-12)

Seeded and mulched water and fiber optic line trenches
Spruce Beetle tree clean-up and chipping

Camp Pike staff
​(30 adults, half day on July 12)

Trenched water and fiber optic line from Sky-Hi-View (250') to intersection where Alexanderwohl trenched
Cleared Old Wagon Road trail from fallen trees and branches where National Forest had cleared out Spruce Beetle trees
---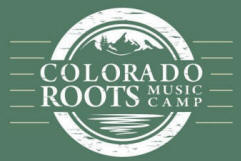 COLORADO ROOTS MUSIC CAMP TRANSITION
Colorado Roots Music Camp is a week-long music camp held annually at RMMC, featuring a broad variety of styles including folk, bluegrass, swing, Celtic and Old-Time music. It began in 2006, inspired and created by Charlie Hall and Marianne Danehy. Participants from around the country (and overseas) come for inspiration and to hone their skills in guitar, fiddle, mandolin, bass, banjo, voice and other instruments. Internationally-known artists serve as instructors and performers for the evening concerts. Due to a sudden illness of Charlie, RMMC will help facilitate the camp (vs. being a guest group) along with Roots Music alumni to ensure the continued success of the camp. The 2018 camps will be Jun. 3-9 and Aug. 5-11 so visit coloradorootsmusic.com for more information and register to come join in this amazing week of music!
---
| | |
| --- | --- |
| | "The new boys bathhouse is amazing!" said a Senior High Resident Camper. That sentiment was shared by many campers and guests this summer. All the hard work to upgrade the bathhouse was certainly appreciated by all of its users. |
---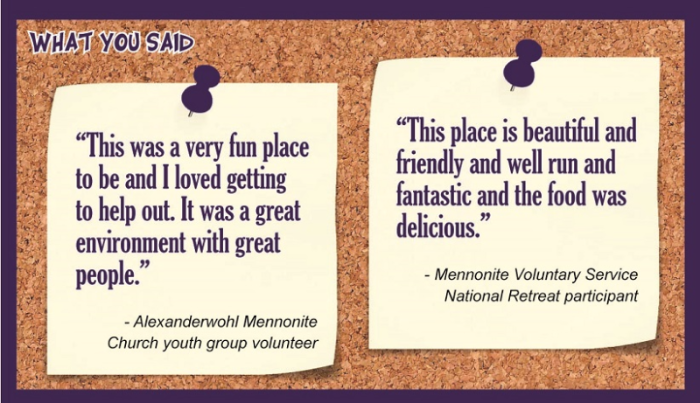 ---

ONLY FOUR MORE YEARS?

At the beginning of the VISION 2020 Capital Campaign, the year 2020 seemed like a long way off. As we quickly wrap up yet another year and look forward to 2018, what seemed like a "long way off" is almost here! 

To be sure, much has been accomplished thus far, and we pause to be grateful for how God has blessed each gift and each giver who joined in to make these ministry goals possible. Thinking of "tomorrow," the camp board has affirmed the remaining VISION 2020 projects:

1. A new playground area for families with young children as the previous one was displaced by the Pleiades facility. Space near the basketball/volleyball court is being considered due to the proximity of other recreation activities.
2. Renovate the Bern Dining Hall infrastructure for better energy efficiency with insulation (floor, walls and ceiling) and new windows and doors. The wood floor and ceiling tiles will be replaced while the walls and fireplace will be refinished and cleaned. Lighting will be more evenly distributed and sorely needed electrical service/wiring will be upgraded.

3. Replacing wilderness vehicles (each about 20 years old and 200,000 miles) which are requiring increasing amounts of expensive annual repairs. Donated Suburbans (or comparable) are just as welcome.

Join us in the excitement of how these projects will better serve our campers and guests and their experience here at Rocky Mountain in the years to come!

 - Corbin Graber, Executive Director 

​​
| | |
| --- | --- |
| | We appreciate your generosity in any form. The electronic version of the Trail Call requires sending a gift by credit card. The printed version of the Trail Call is forthcoming and includes a gift envelope to send a gift by check. |

A view of Pikes Peak massif from Solution Pools.
---
YOU'VE BEEN SPOTTED!
We spotted San and Lisa Nikkel wearing their RMMC gear. They are at Eielson Visitor Center, midway thru Denali National Park in Alaska. They were traveling with sister Greta and her husband Bill, and Anchorage friends. Thanks, San and Lisa, for sharing RMMC with Alaska! 
Share your "spotted" photo with us. 
Email jenelle@rmmc.org

---
THANK YOU SUMMER STAFF AND PROGRAM LEADERS!
Thank you, program leaders and summer staff, for giving your time and energy to camp this summer. Your service made a difference!

Resident Camp Pastors:
Tammy Duvanel Unruh (Sr High/8th & 9th)
Renee Reimer (6th & 7th)
Dave Foncannon (4th & 5th)

Family Camp I Leaders:
Ned & Debbi Wyse
Chelsey & Jacob Miller

Family Camp II Leaders:
Tom & Lois, Hillary, Anna Harder
Jen & Dennis, Keegan LeFevre
Kaedi Baer
"RMMC attracts fantastic people (campers, guests, and staffers alike) from all over. This place and its residents (no matter how temporary) foster an unmatchable sense of joy and connectedness that I simply can't leave behind."             

​- Caleb Bay, summer staff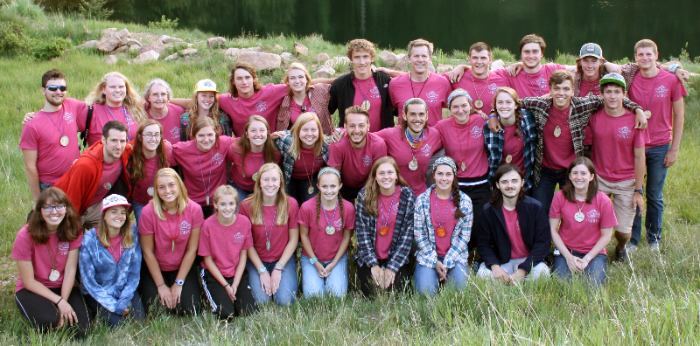 ---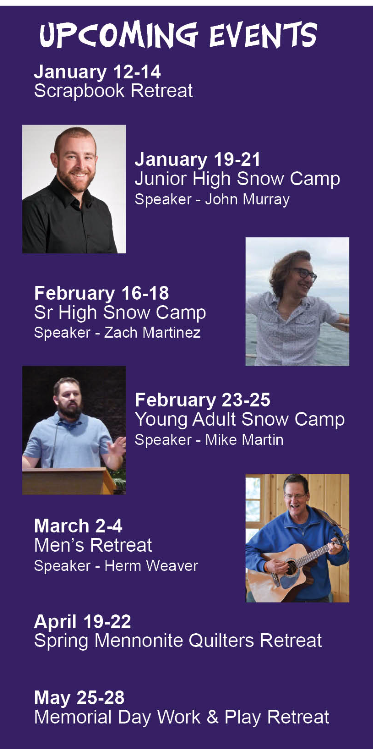 ---
REFLECTIONS FROM ED SHIRK, BOARD PRESIDENT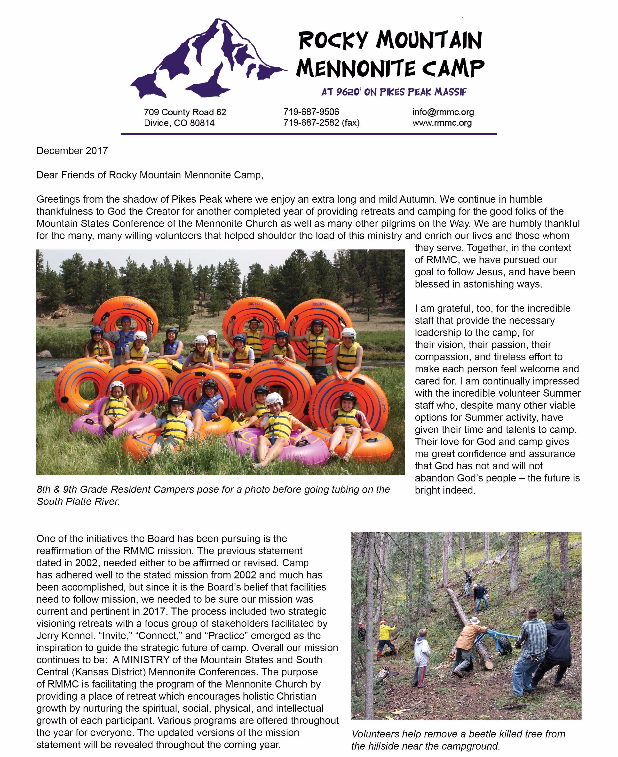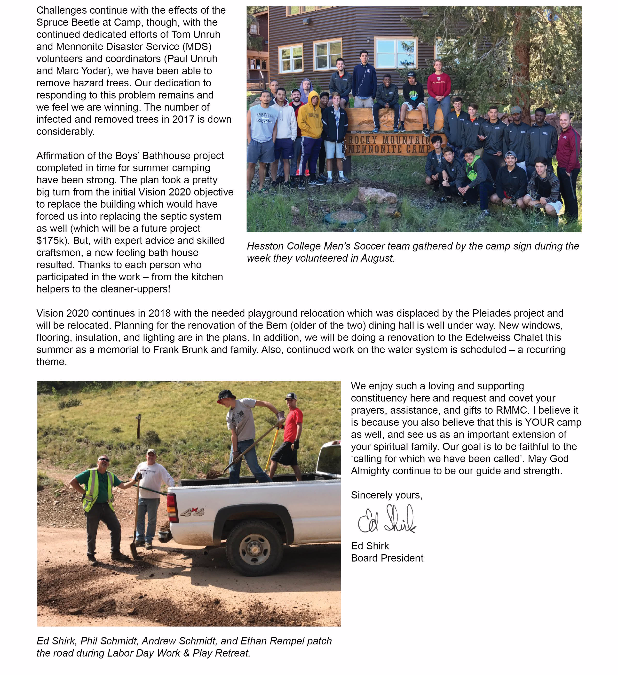 We appreciate your generosity in any form. The electronic version of the Trail Call requires sending a gift by credit card. The printed version of the Trail Call is forthcoming and 

includes a gift envelope to send a gift by check.
---