Virtual Public Hearing: Advocate for T.E.A.C.H.!




Waiting List Update




Advocacy Training Event




Save These Dates!



Funding for T.E.A.C.H. is in the new State budget proposal; our scholarship program will continue and new funding will be available October 2017. Unfortunately, funding is proposed at the same level as the previous biennium, which is not enough to meet the demand. Join us in our advocacy efforts!
​
A Virtual Public Hearing
Wednesday, April 12
1:00 - 3:00 pm

Let's wake up our legislators during naptime!

There are several live public hearings taking place around the State during April, but most of us will be busy with children when these are taking place.  So here's an alternative.
Pick up your phone and make three calls. Then tell us about it on Facebook!
Alberta Darling

(Chair of the Joint Finance Committee)

John Nygren

(Chair of the Joint Finance Committee)


and

Your legislator 

(click

here

and type your address with zip code in the upper right hand corner. Your legislator's contact information will appear.)
This is a quick and powerful way to support increased funding for T.E.A.C.H. and REWARD.
You can use these Talking Points to help craft a short message telling your legislators why T.E.A.C.H. is important to you. 
Join our Postcard Campaign too!
Print out and write your comments on the postcard provided here. Ask your friends, colleagues, and parents to join you. Put all in an envelope and return to WECA by Monday, April 17th.  We'll hand-deliver them to members of the Joint Finance Committee. Send your envelope of cards to:

WECA
744 Williamson St. #200
Madison, WI 53703
Attn: Peggy Haack
Be social 
Capture images of you and your staff making calls, or writing postcards and post to the WECA Facebook page. Tell us what the experience has been like, and use the hashtag #ECETippingPoint.
T.E.A.C.H. Waiting List Update
For those students currently supported by a T.E.A.C.H. scholarship, check our website and your email for notices of potential changes for summer 2017 courses.

No additional new scholarship awards or renewals will be made for the remainder of the spring or the summer 2017 semesters.

We are determining a plan for fall 2017 scholarship activity and will update available information in early summer.

Despite a growing waiting list, we encourage people to apply. When we begin awarding again, scholarship renewals will be prioritized. New scholarship awards will be based on the date applications are received. You'll want to reserve your place in line!

Questions? Call 608-240-9880 option 3.
Advocacy Training Event
Trainings @ WECA is partnering with the Wisconsin Head Start Association (WHSA) to invite you to  Finding Your Way – Finding Your Voice, to be held at the Madison Concourse Hotel on April 19.  The training will include morning workshops on how to effectively tell your story and build your understanding of the legislative process.
The event will also include Capitol visits and a T.E.A.C.H. staff person to accompany you.  The event is $10 for the whole day; breakfast will be provided, but lunch is on your own.  Earn Registry hours for your participation.  
Register here
.   
Registration for the event is through WHSA, but we'd love to know if you are coming.  Feel free to let your counselor know or e-mail
Peggy Haack
and we'll be prepared to help you find your legislator.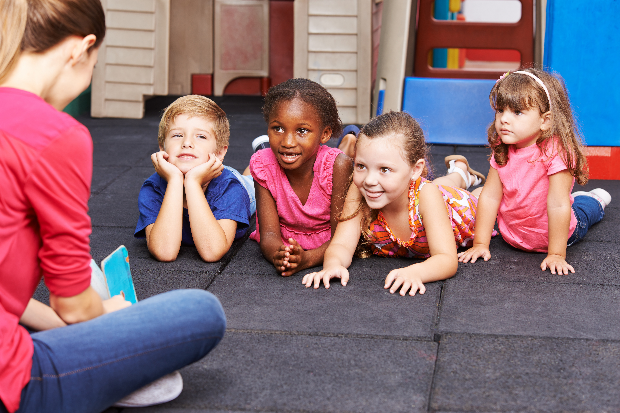 April 24-28 – Week of the Young Child (WOYC).  Find ways to celebrate with your children.  WOYC is sponsored by the National Association for the Education.  Check out their website for ideas.  Also, watch your e-mail for a special message from us!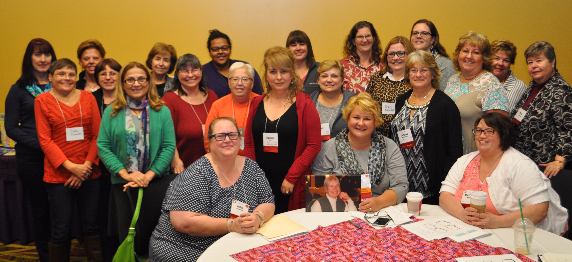 Nov. 10-11 – WECA Annual Conference. We know it's still far away, but we want you to begin planning now to come to a great conference! 
T.E.A.C.H. Talk is published once per month by the Wisconsin Early Childhood Association.
To contact T.E.A.C.H. Early Childhood® WISCONSIN, email 
teach@wisconsinearlychildhood.org
​
T.E.A.C.H. Early Childhood

®

WISCONSIN

wisconsinearlychildhood.org/teach

Madison Office                                                    Milwaukee Office
744 Williamson St., Suite 200                               316 N. Milwaukee St., Suite 410
Madison, WI 53703                                               Milwaukee, WI 53202
608-240-9880                                                           414-278-9322