Update: Budget and Waiting List

Having Our Say: Power to the Profession

Spring has sprung! Check out the new WiNACC website

For your calendar:

April 19-Advocacy Training

April 14-28-Week of the Young Child
Update: State Budget and Waiting Lists
We encourage all of you to send an urgent message loud and clear to our legislators: "Increase the budget for T.E.A.C.H. so can fully fund all requests for T.E.A.C.H. scholarships starting in fall 2017."


If you haven't already contacted your legislators, please do so today.  Find out who your legislators are right here by typing your address in the box on the upper right-hand side.
You will see the name, phone number, and photo of your State Senator and Assembly Representative.
 As soon as public hearings on the State budget are scheduled, we'll let you know when and where they are happening and how you can share testimony either verbally or in writing message to members of the Joint Finance Committee. Once the hearings are underway, WECA will also host a "Call-In" Day to get as many phone messages as possible in one day to our legislators.  If you are ready with information on who represents you, we'll be ready to supply a concise, over-the-phone message.  
​
In the meantime, we will continue to assess our ability to award scholarships, but the waiting list unfortunately will continue.  If you know someone who wants to apply but is hesitating, let him/her know that they are still advised to get an application in so they're in line for receiving a scholarship when one is available.  
Having our Say: Power to the Profession
Are we a profession?  What do we call ourselves and who is part of this profession?  What defines members of our profession?  Do professionals all share a core set of responsibilities?
These are some of the questions a
new NAEYC-led
coalition is asking and they want to hear your answers.  The initiative is called Power to the Profession, and WECA has been selected as a participating state to lift up the voices of our early educators as a policy agenda is crafted to strengthen and embolden our profession.  We will be convening groups and contacting individuals to get input from Wisconsin professionals, but everyone can participate by responding to this first of a series of on-line surveys, available to you now.  
Take the survey and "have your say"!
Wisconsin Nature Action Collaborative for Children: New Website!
Spring has sprung, and there is opportunity for a whole host of new outdoor activities.  That's one of the great things about Wisconsin – our ever-changing seasons!  Another great thing is the Wisconsin Nature Action Collaborative for Children.
WiNACC is committed to connecting young children with the natural world by developing a community of inspired and intentional adults who nurture young children's nature connection. Does this describe a community you want to be part of?  Check out their website, especially the resource section, and consider joining.   
​
Some dates for your calendar
On April 19, the Wisconsin Head Start Association is hosting Advocacy Training in Madison, followed by visits to the State Capitol to talk with legislators.  All early childhood educators are invited to participate. If you join us, someone from our staff will mentor you and stand with you.  This is in the middle of the week, so you have to start planning now if you'd like to come.  Details still to come.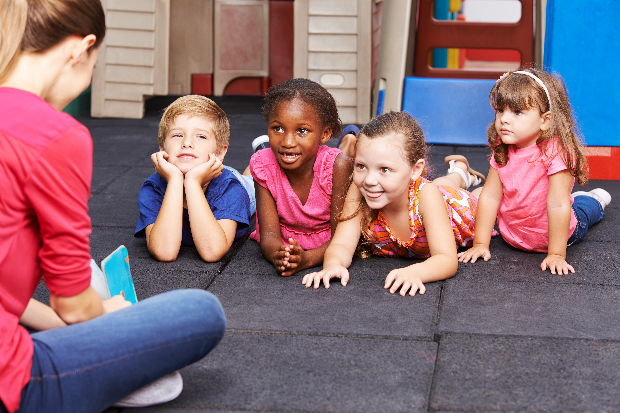 Week of the Young Child (WOYC) is April 24-28, 2017.  When it comes to kids, everyone has something to celebrate!  Sponsored by the National Association for the Education of the Young Child, WOYC activity ideas are shared on the NAEYC website.  Some communities and many programs have traditions that they honor during this week.  For others, each year is a new adventure.  What will you do?  Watch the WECA Facebook page for our social media campaign during WOYC.  T.E.A.C.H. staff are also preparing a tribute to our workforce.  If you are willing to help by submitting photos of milestones you've achieved and/or written or video testimony about why you do the work you do, please send it to your counselor with WOYC in the subject line.  Thanks!
T.E.A.C.H. Talk is published once per month by the Wisconsin Early Childhood Association.
To contact T.E.A.C.H. Early Childhood® WISCONSIN, email 
teach@wisconsinearlychildhood.org
​
T.E.A.C.H. Early Childhood

®

WISCONSIN

wisconsinearlychildhood.org/teach

Madison Office                                                    Milwaukee Office
744 Williamson St., Suite 200                               316 N. Milwaukee St., Suite 410
Madison, WI 53703                                               Milwaukee, WI 53202
608-240-9880                                                           414-278-9322