---


Tallahassee Christian College and Training Center Receives Frueauff Foundation Grant
TCCTC is the recipient of a $10,000 grant from the Charles A. Frueauff Foundation and Trustee Dr. Al McCully to expand Social Services and Counseling Classes offered at the college.  President Jo Anne Arnett reflected, "We couldn't be more honored by this gift to expand these popular programs of study at TCCTC. Because many of our students choose employment in nonprofit agencies and ministries, they encounter families and children who are poor, hungry, homeless, ill and facing desperate situations of all kinds. Our counseling and social services classes provide the knowledge and skills essential to serving those in need." 
Dr. Al McCully, retired urologist and President Emeritus
of the Charles A. Frueauff Foundation, presents a
 $10,000 grant to Jo Anne Arnett, President of TCCTC.

​
---
​TCCTC's 26th Anniversary Dinner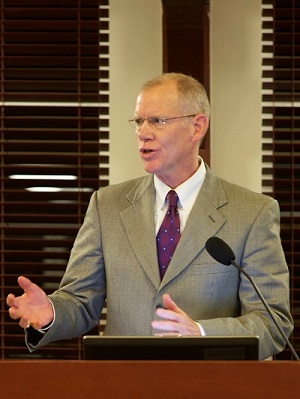 In his introduction of Judge Harding, Robert N. Clarke, Jr., a colleague at Ausley McMullen law firm, noted Harding's impressive credentials and career capstone: he was appointed to the Florida Supreme Court in 1991, and served as the Chief Justice from 1998 until his retirement in 2002.
 
Rob Clarke also spoke of Harding's faith and heart for others:
"What is truly amazing about Major is not only what he does but how he does it. Major lives his faith each day with grace and humility. He has the true heart of a servant leader.
One our young associates told me 'he puts others above himself. Early on he told me to call him "Major," not "Judge." He told me that I work with him, not for him. I think he cares about me.'
One of our secretaries said, 'I appreciate it so much when he leads us in prayer before firm lunches and dinners. He makes the firm feel like a close family.'
Another lawyer said 'he mentors me and helps many lawyers with ethical and moral issues that we are struggling with in our cases and at home.'
 
I think it is important to mention that Major has, for years, demonstrated his faith in a profession not always known for civility. Facing difficult decisions in an adversarial environment often dealing with very strong personalities and emotions, and as a judge, life and death decisions, he has still continued to demonstrate strength AND compassion for others. Many of you may remember Major from his involvement in George Bush vs. Al Gore and the FSU Disciplinary Hearing for Jameis Winston. I mention these two cases because even though they are very different, you may recall that Major, in the eye of the storm and in the midst of intense controversy and scrutiny continued to display grace and humility as he made important decisions. As one law partner told me, 'Many of us strive to be a gentleman and a good Christian, but under pressure we fall short. Major does not waver. He gives me hope that I can do better!'
 
Major's church home is St. Peter's Anglican Church. Major has taught Bible studies over the years and has led a men's Bible study for 18 years, and he is currently serving on the Executive Committee of the Anglican Church of North America."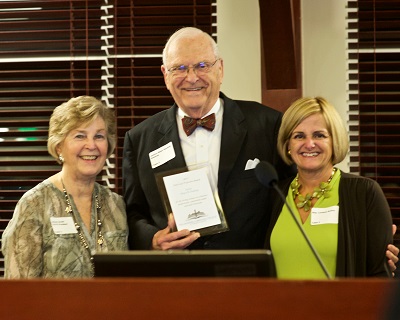 Justice Major B. Harding accepting the Faith and Profession Award

from
Florida Rep. Loranne Ausley and TCCTC President Jo Anne Arnett at the
​TCCTC 26th Anniversary and Award Dinner on February 23, 2017.


Accepting the award, Justice Harding credited being raised in a "God-centered home," church youth groups, summer camps, and college fellowships for helping to build his faith. He honors his wife Jane, who has studied and taught the Bible all her life, as his "resident theologian."
Harding says, "I have also been blessed to have been a member of churches that have taught, nurtured, and encouraged my life of faith.  Also, I could not go without mentioning that throughout my career in the law I have been blessed to work with wonderful colleagues who also have been encouraging and supportive of my faith in Christ. All of this to say, this is an award that should be shared by many wonderful people who have helped shape and encourage my journey of faith." 
​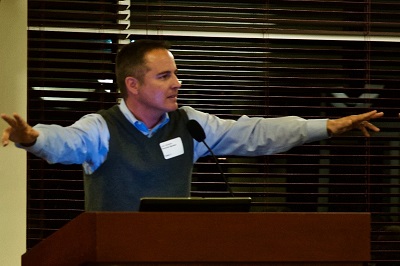 Jon Jackson, President, Cornerstone Business Holdings
The keynote speaker was Jon Jackson, President of Cornerstone Business Holdings, Inc., the parent company of Betenbough Homes, based in Lubbock, Texas.
This employee-owned company has an amazing story of how focusing on God's Kingdom in the midst of their workplace has produced supernatural results in their business, and in the lives of their employees and communities they serve.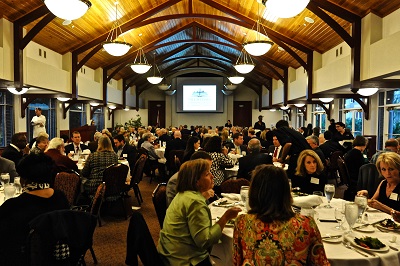 Over 200 people came to the TCCTC 26th Anniversary and Awards dinner, filling the FSU Alumni Center to capacity.




WE ARE GRATEFUL FOR THE GENEROUS SUPPORT OF THE FOLLOWING TABLE SPONSORS:
​


​WE ARE GRATEFUL FOR THE GENEROUS SUPPORT OF THE FOLLOWING EVENT SPONSORS:

​Brooks, LeBoeuf, Bennett, Foster & Gwartney P.A.


Carolyn D. Cummings, Esq., Attorney at Law

​

Lanigan and Associates, P.C.



SPECIAL THANKS TO OUR 2017 HOST COMMITTEE:
​



Dr. Al McCully, 2015 I.B. Harrison, M.D. Humanitarian Award

Matt Brown, Tallahassee State Bank

Everitt & Julie Drew, SouthGroup Equities

Kimberly Moore, Tallahassee Community College
​
Robert & Teri Parrish, Parrish Group
​
---
Spring Learning Opportunities Continue
Click on a Class Title for Details or to Register
Five-Week Courses Starting in March and April
​
Saturday Seminars in March & April
---


​Ron Larson



TCCTC Masters Student
​and I.T. Consultant
His degrees include:

​

Bachelor of Science in Information Systems Engineering Technology from UCF
Master of Science in Computer Science from FSU
Ron first encountered TCCTC roughly 15 years ago, but was never able to attend due to his work schedule. Now pursuing a Master's degree with an emphasis in Biblical Languages, he believes that his training in both New Testament Greek and Biblical Hebrew will be valuable in his desire to help others with their respective walks with the Lord. He treasures the repeated opportunities that TCCTC has afforded him to meet with, share with, pray with, and learn from so many dear brothers and sisters in Christ.


Ron was involved with adult faith formation at his home parish in Tallahassee, St. Louis Catholic Church, as well as in North Alabama, for over twelve years. Two years ago, he was asked by his pastor to "prayerfully consider" working with teens at his parish. This experience has made, and continues to make, Ron realize that he is still a work in progress. Thankfully his formation at TCCTC has provided timely training, tools, and Scripture-based guidance to help temper the rough edges that seem to come with youth ministry. His involvement with the Knights of Columbus for over 25 years has allowed him to participate in community outreach projects ranging from visiting World War I veterans housed in VA homes to helping secure matching funds for the placement of a new ultrasound machine at the Open Door Women's Clinic in Tallahassee. He has participated in Christ Renews His Parish formation teams and has also volunteered for Habitat for Humanity and FarmShare.

Ron works as an IT consultant and has worked in various industries with clients located in Asia, Europe, the Middle East, and across North America. He is also grateful to be able to apply his technology skills in assisting with TCCTC's mission of service to the Tallahassee area Christian community. He is blessed to be married to his wife, Jackie, who has amazingly shown him patience, kindness, and love despite his extended absences and what Ron calls his "various shortcomings."
​
Ron says:
"Life has blessed me with opportunities to live, work, and bear witness in regions of varying cultures and to interact with people of varying faiths, including areas where, sadly, the absence of faith is very self-evident. As our Lord states in Mt. 12:30 '… he who does not gather with Me scatters.' Dear friends — TCCTC is one of those rare places of gathering — whose presence in our community should be occasion to 'rejoice and be glad'. Are you ready to abide in Him and to follow Him? Be not afraid…"
---
You're invited to the next meeting!






NOTE:
This will be a field trip. The group will NOT be meeting at TCCTC.

Time and location details to be announced.

To stay informed, please contact TCCTC and ask to be included in Mary Pirro's Writers Group contacts for email messages.

​All are welcome!
---
Request a ​
Graduation Check 
by April 15
 if ​you want to participate in the June graduation ceremony.
Note!
You must submit your request for a graduation check to TCCTC Registrar Jackie Kinsey by 
email
 or 
in writing
.
​
Click
HERE
to send Jackie an email.
​
---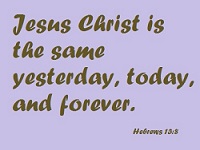 ---