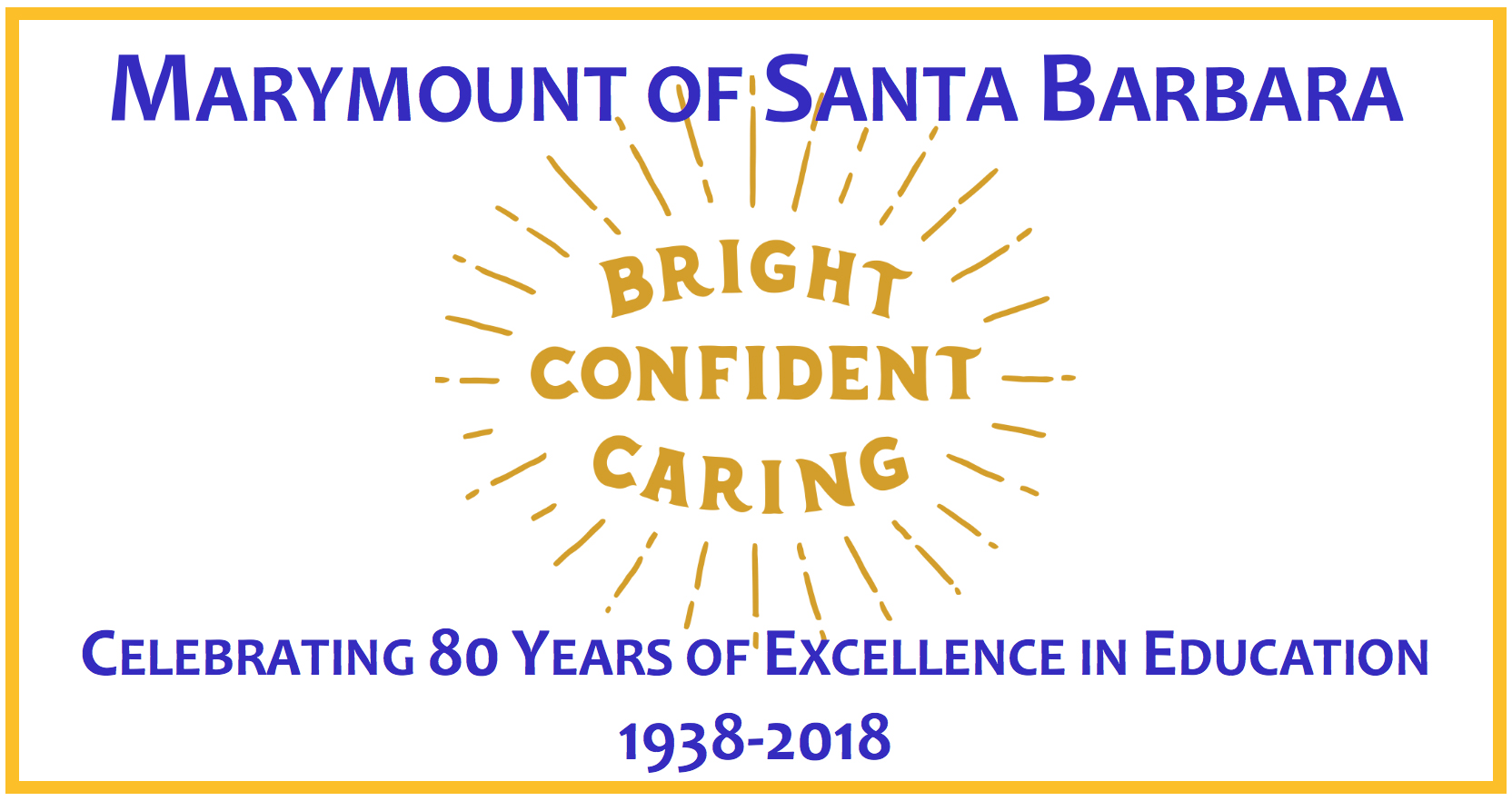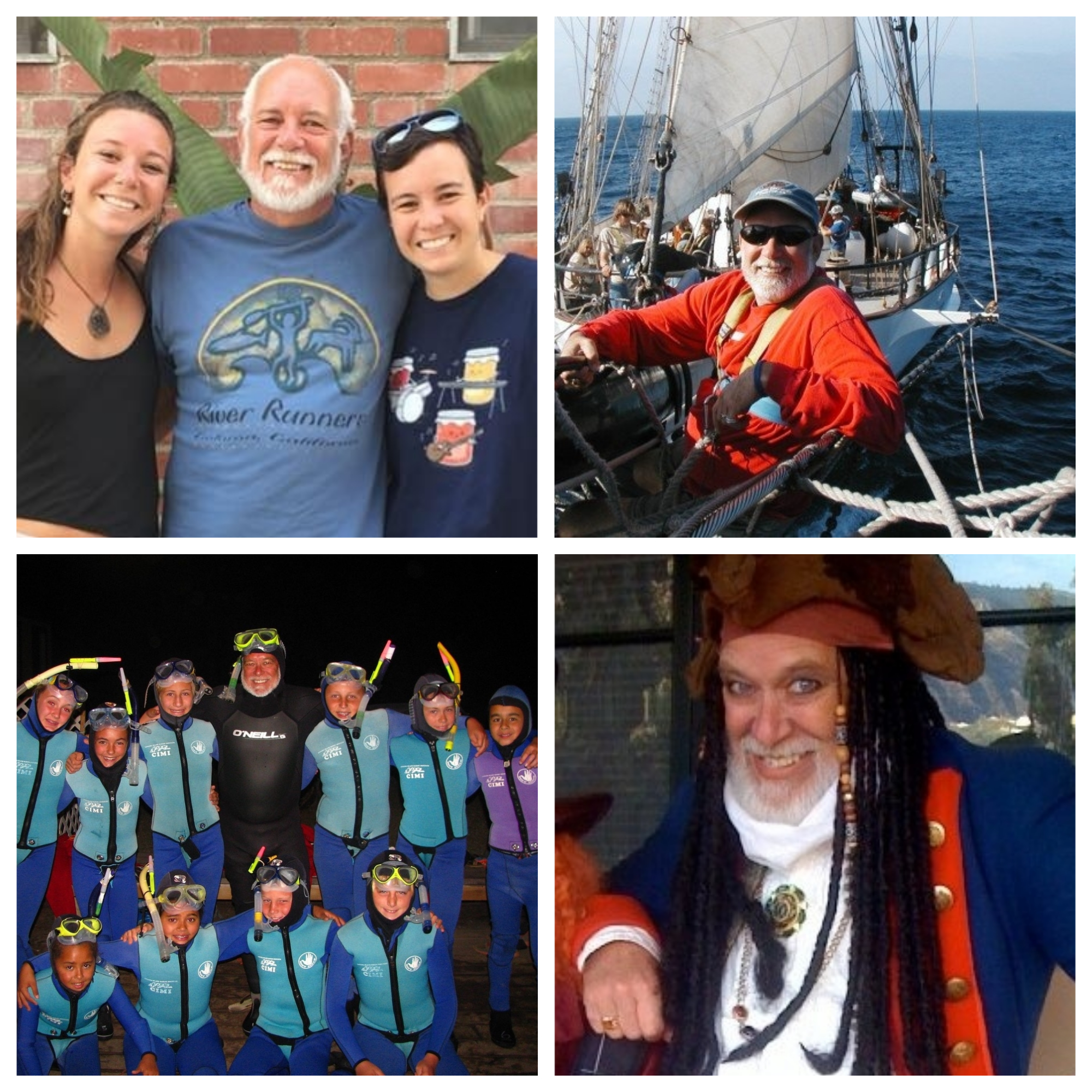 Celebrating the Spirit of Marymount

Greetings Marymount Families,

It is astounding to believe that we have reached the halfway mark of the school year! The love of learning and growth of our students seems to be more present everyday I am at Marymount. What I am always impressed with is the true spirit of Marymount reflected in the continual and enthusiastic commitment by our faculty.

For almost 23 years, Marymount's Middle School has felt this spirit in our Math and Science teacher, Mr. Tim Pearson. Over the Christmas holidays, Mr. Tim Pearson thoughtfully discerned that he is ready for the next big adventure of his life. It is my honor, but also with some sadness to announce that  Mr. Pearson will begin his retirement from full-time teaching at the conclusion of the 2018-19 school year. Tim has been offered the opportunity to travel and volunteer in Africa beginning this June - and it was the next adventure he could not resist.

Tim began his career at Marymount in 1996 and has been one of the passionate educators Marymount has come to love and cherish, teaching over 600 students in his career at our school. To thoroughly prepare for the "adventure" of teaching Middle School, Tim began his personal educational journey earning his Bachelor's degree in Political Science. In Tim's early quest to see the world, he traveled on bicycle over 5000 miles throughout Europe from England to Greece, teaching English and windsurfing, and learning French. He has also hiked the Alps through Italy, France, Austria and Switzerland. Following the completion of his Master's Degree in International Relations and Economic Development, Tim and his wife Valerie traveled throughout Central America eventually settling in Costa Rica where they ran a bed and breakfast and started a Spanish language school.

Through his passion for learning and a gift for story-telling about his extraordinary travels around the world, Tim has been one of the staples of the Marymount Middle School experience. Since 1997, he has consistently lead the 6th grade trip to Catalina and also traveled with Marymount students to Costa Rica and Mexico. His passion for marine sciences is seen in his annual whale projects and he still serves on the Advisory Board for Oceans Defense Alliance. In addition to teaching at Marymount, Tim was on the faculty at Santa Barbara City College and served as a Director of the Johns Hopkins Center for Talented Youth Summer Program for gifted students. His proudest accomplishments however, are his daughters and Marymount Alums, Lanéa '09 and Sophia '12.

We will look forward to honoring Tim later this spring with a wonderful end of year party. Until then, please join me thanking Tim for his dedication and service to Marymount. When we think of our theme this year, "Bright-Confident-Caring", it seems very apropos to be honoring Tim's 23 years of commitment to the education of our students and the love of learning. Bon Voyage and Thank you Mr. Pearson!​​​​​​​

In gratitude,

Mrs. Broderick and the Marymount Community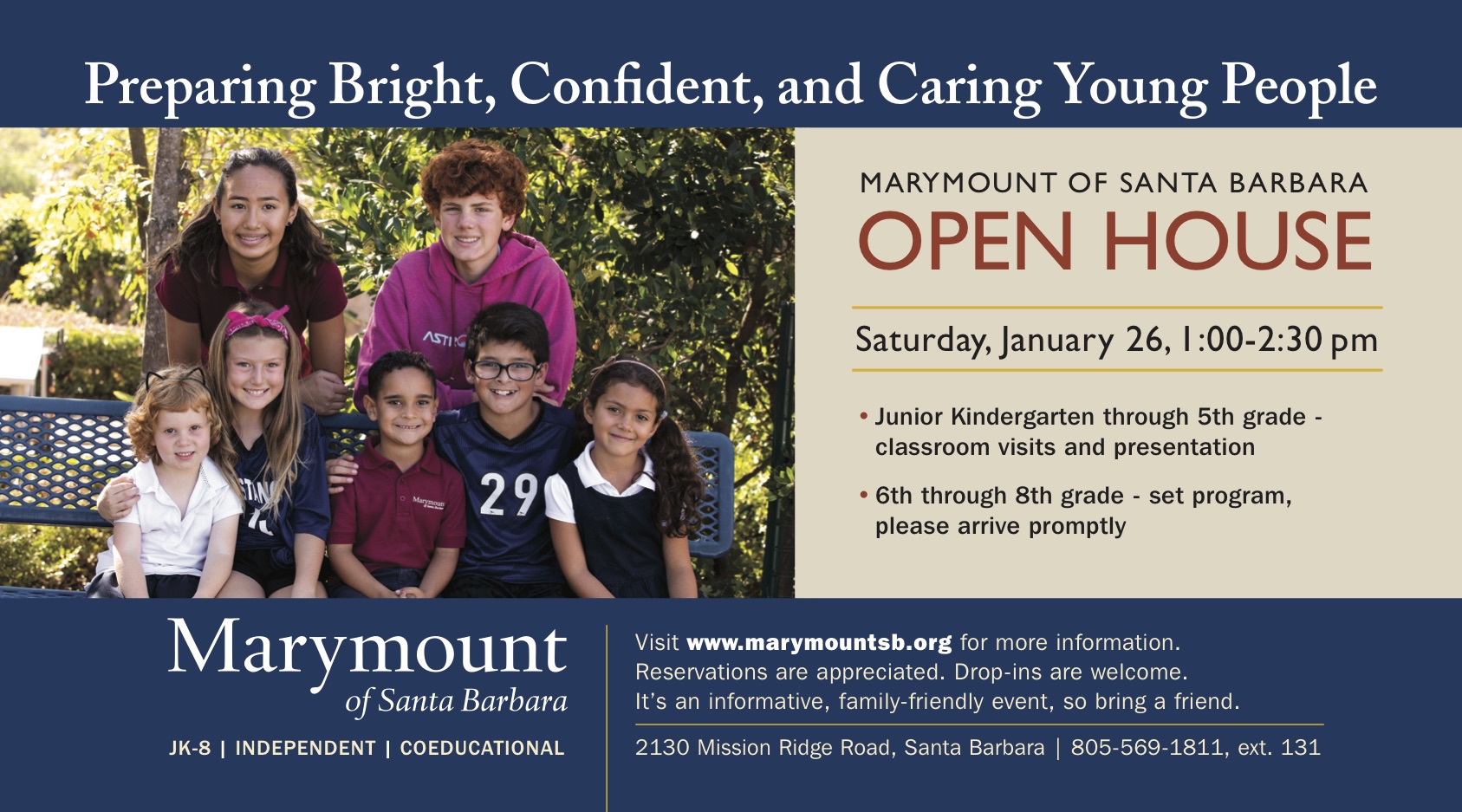 ​​​​​​​Special Announcement from Mrs.Broderick...
She is going Back To School!

Early in August, you may remember the announcement of a Fellowship I received for study at Columbia University's Klingenstein Center for Independent School Leadership.  Each year, this two-week fellowship is awarded to 20 Heads of School from around the world to gather for intensive study, collaboration and professional development. One of the many requirements for participation in the program is that each Head of School selected suspends their daily work at the school they lead for the full two week program to be able to be fully immersed in the course of study and Fellowship activities.

Beginning Saturday, January 26, I will be in residence at Columbia University in New York City and away from Marymount through Saturday, February 9. In my absence, Lower School Division Head, Andrea Torchin, has been named Acting Head of School. Andrea, along with the other members of the Senior Administrative Team, will continue to manage the normal day-to-day operations of the school. I will very much miss my daily interactions with students and faculty as well as the warm Santa Barbara sunshine, but look forward to seeing everyone when we return from our winter break on Tuesday, February 19. Please reach out to Andrea, or anyone on the team for any of your student's needs while I participate in the Fellowship. In the meanwhile, keep an eye out on our social media sites for a few updates from my visits to other independent schools in the Big Apple and interesting Fellowship updates from Columbia University! I will also present a summary of my fellowship experience and takeaways for Marymount in March.

Click here to read more!
​​​​​​​
---
A Note From the Admission's Department
W
e are thrilled to have moved to a new management system called Blackbaud. On January 18th, all families received their re-enrollment contracts for the 2019-20 school year. A reminder that we will need signatures from both parents for contracts to be completed. Please click here and then on "Forgot login or First time logging in" to set up your account and accept the terms of the contract by February 1, 2019. Families who receive Tuition Assistance will still need to apply online by February 1st (next Friday) and we will be sending Tuition Assistance awards out on March 8th. If you have any questions, please contact Molly Seguel. 
Mark Your Calendars!



Speaker Series
Jessica Lahey will speak in the MPR on Monday, January 28th from 12:00 to 1:30 p.m.
(Light lunch served) See more information below.
All School JK through 8th Grade Open House
Saturday, January 26th from 1:00 to 2:30 p.m. 
Junior Kindergarten through 5th grade - classroom visits and activities.
6th through 8th grade - set program, please arrive promptly. 
For New Incoming Junior Kindergarten, Kindergarten & 1st Graders 
Observation Dates for Assessment are:
Saturday, February 2nd from 8:30 a.m. to 12:00 p.m. or 
Saturday, February 23rd from 8:30 a.m. to 12:00 p.m. by appointment. 
Admission and Tuition Assistance Application Deadline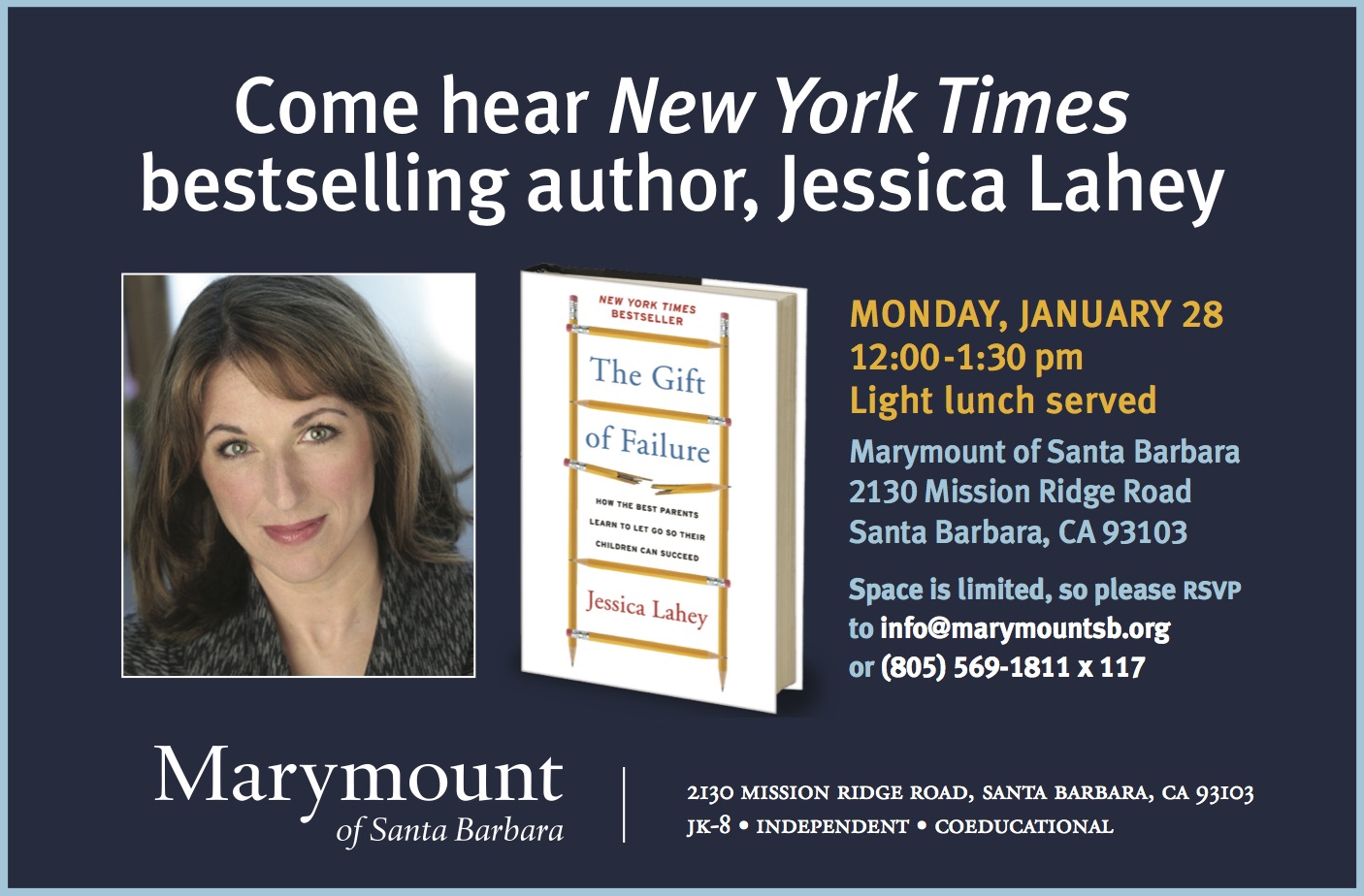 ---
Author Visit to Our Lower School


Tomorrow, January 25th, local author, Lee Wardlaw, will be visiting our Lower School and speaking with our students. You can learn more about Lee Wardlaw here: http://www.leewardlaw.com/ 
---

​The Father/VIP/Daughter Dance is Tomorrow!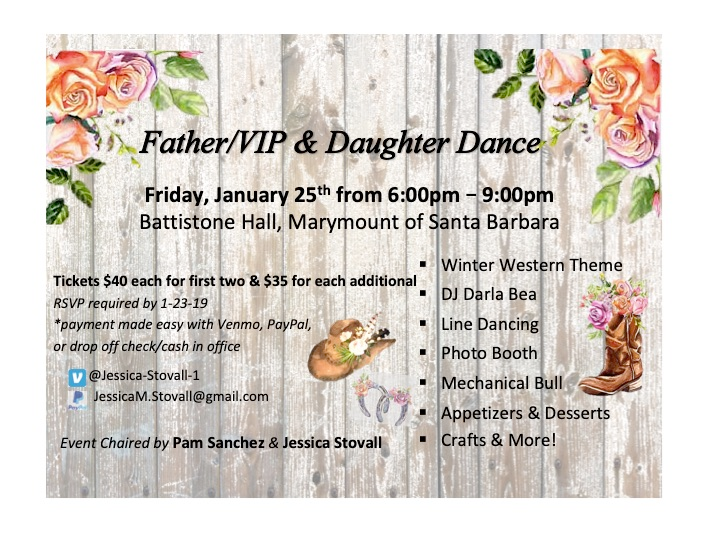 Click here
to respond to the evite sent out last week.
---

​​​​​​​2017-2018 Annual Report
Be on the lookout for Marymount's Annual Report coming in your mailing box soon!

We hope you will enjoy reading about the Annual Report and all the things you helped us accomplish. Our 2017-2018 school year had stellar success because of the commitment, care, and support of so many. Thank you!

---

​Important Links to Bookmark
---
Bake Sale for Storyteller - January 29 & 30



​​​​​​​Dear Middle School parents,
We are super exited to tell you that we will have a bake sale in the Middle School next week on January 29 and 30. Everything is $1-2, and all of the money goes to Storyteller, a non-profit therapeutic pre-school for homeless or at risk children from 18 months to 5 years old. 
We have already raised $2,747 and we are hoping to get $3,000 by March thanks to bake sales. 

Thank you so much,
6th grade class (Religion and Service)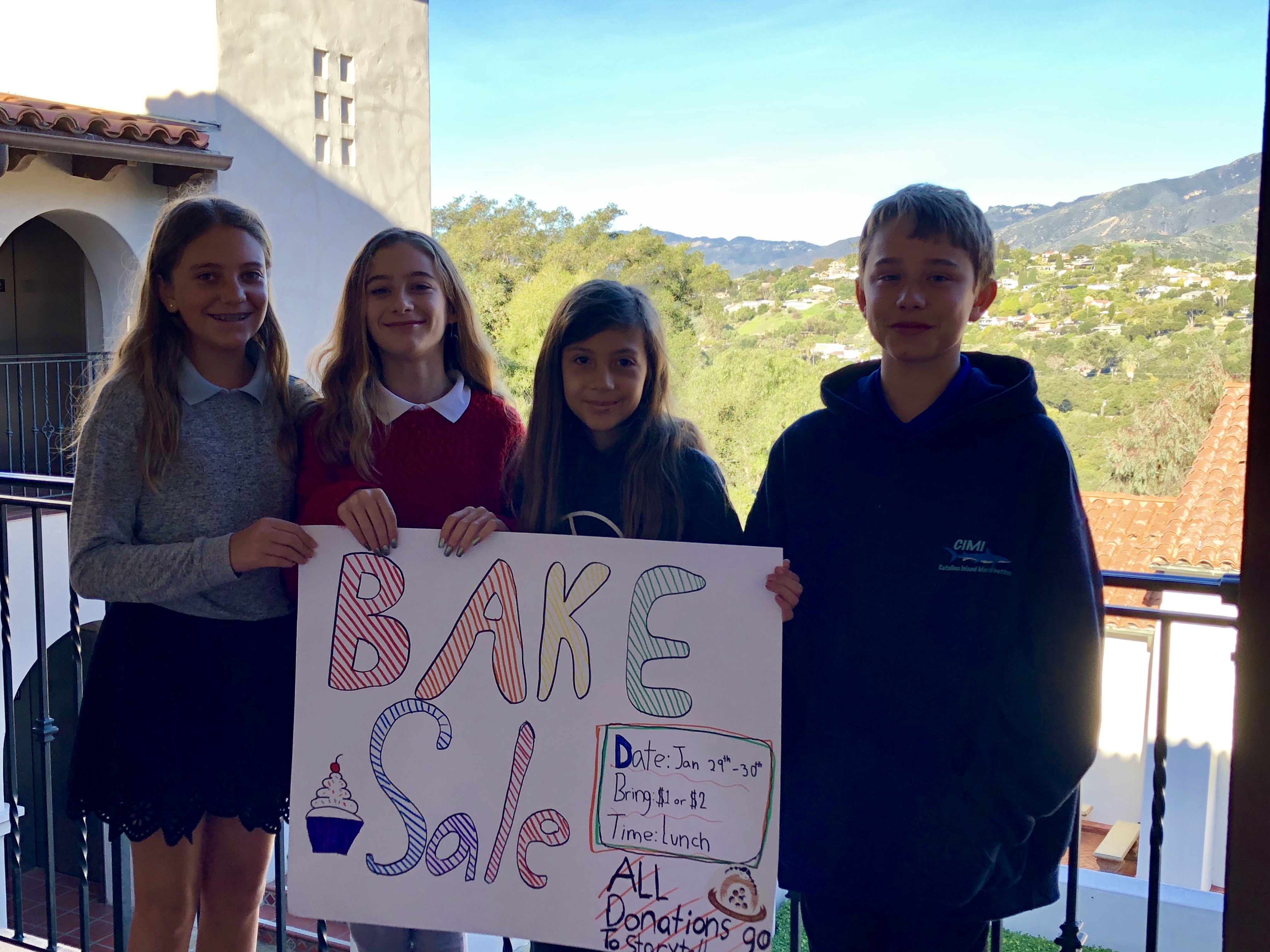 PEAK2PACIFIC
2019 Winter Adventures & Camp Programs!
 Enjoy winter sports and outdoor adventures such as ice skating, hiking, rock climbing, ropes courses, beach obstacle courses, beach volleyball, sailing and kayaking and stand-up paddle boarding with Coach Keltner and Coach Austin.
Winter Adventure Days - 2/18 (NO SCHOOL) 
Winter Break Adventure Camp - Monday 2/11 - Friday 2/15 
Times
9:00 a.m. to 3:00 p.m. Early Drop off option at 8:30 a.m. Late Pick up option at 4:00 p.m.
Pick-up/ Drop off: Stevens Park, 258 Canon Drive
Camper Packing List
Lunch, snacks, reusable water bottle, hat, sunscreen, layered clothing, sneakers, bathing Suit, towel, wetsuit, backpack for gear.


Schedule
Our program schedules are personally tailored to best serve our registered campers abilities, and our outdoor environments/weather during our Peak2Pacific programs.


Click Here to Register Today!
After School Math Clubs for Winter/Spring
​Be sure to check out the various math clubs offered on Marymount's campus after school.  This is a terrific way for your child to get extra math support at no cost.
Click here for the Math Club Schedule.
Santa Barbara Audubon - Winter Bird Count 4 Kids
Introducing young people to the fun of birdwatching this Saturday, January 26th from 9:00 a.m. to 12:00 p.m. at Lake Carneros Park in Goleta (304 N. Los Carneros Road). This free basic bird watching event is available for kids 8-16 with a responsible adult. Take a guided walk around the lake with an experienced naturalist. You can bring your own binoculars or borrow a pair from Audubon. Attendees will record and tally bird species, receive a free souvenir bird list, free t-shirt (for the first 75 kids) and enjoy free snacks. No pre-registration is necessary. Come join the fun! More details can be found by clicking here.
---
Week at a Glance

Saturday, January 26
All School Open House from 1:00 to 2:30 p.m.

Monday, January 28
LS Morning Circle at 8:30 a.m.
Speaker Series with Jessica Lahey in the MPR from 12:00 to 1:30 p.m.
(Light lunch included)

Thursday, January 31
​​​​​​​MS Blenders

Friday, February 1
​Admission and Tuition Assistance Deadline
​
---
Join Our Social Media Fun!
It's fun. It's informative. It's connectedness!